11 Places Newly Renovated, Reopened, or Reimagined
The year in getting to peek behind the curtain.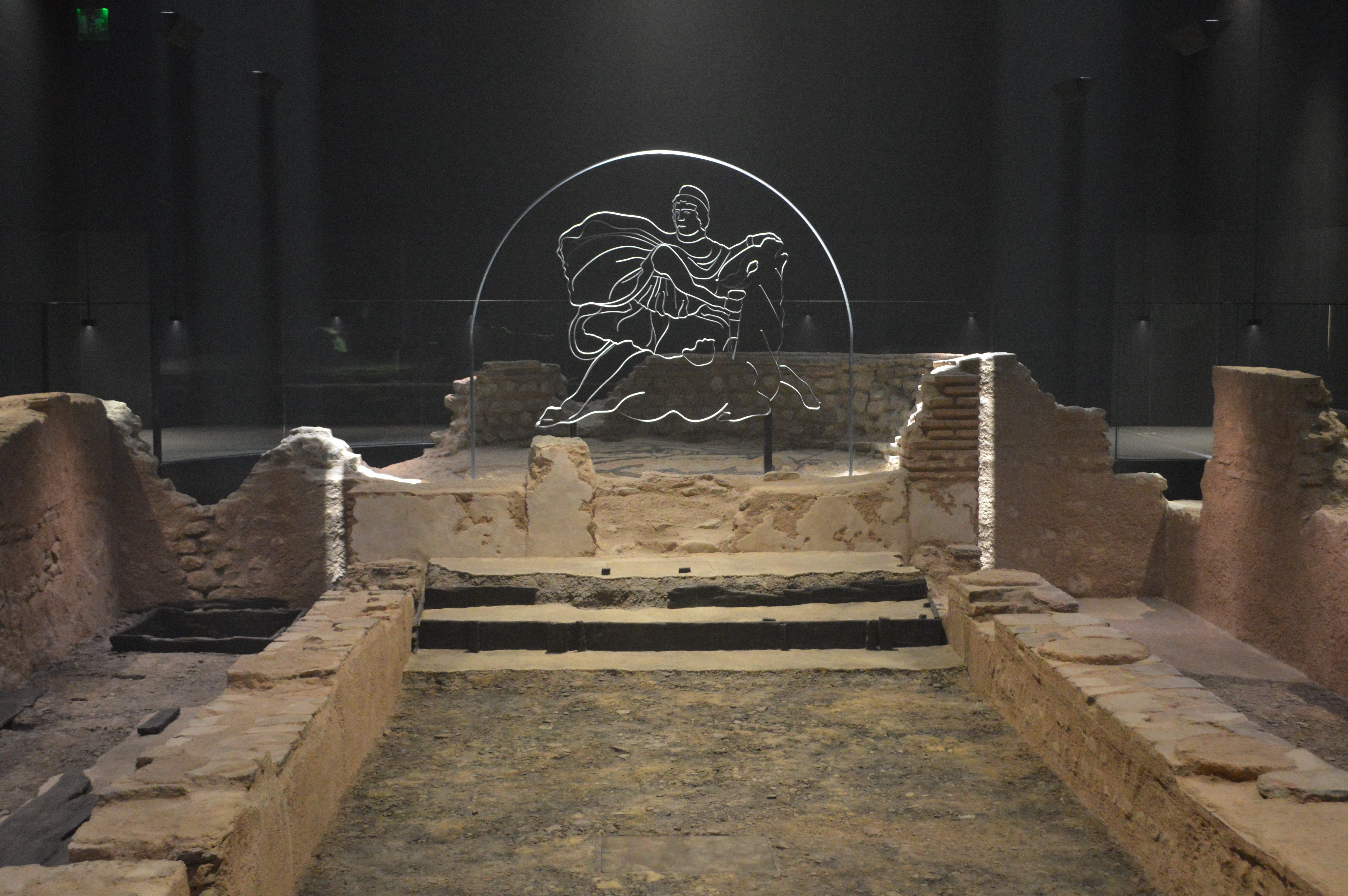 As 2017 creeps to a close, it's easy to reflect upon the many people, places, and things we lost over the last 12 months. But for some, the past year gifted beginnings rather than endings. Thanks to new renovations and restorations, and the hard work of countless people, we're now able to visit some fascinating places for the first time, or experience familiar places in new, innovative ways.
This year, historic sites opened to the public after having been off-limits for years. Other beloved attractions, thought to be closed are once again welcoming visitors. And still more old sites were reborn as new things altogether. Here are 11 wondrous places that, unlike a lot of the world, came out ahead in 2017.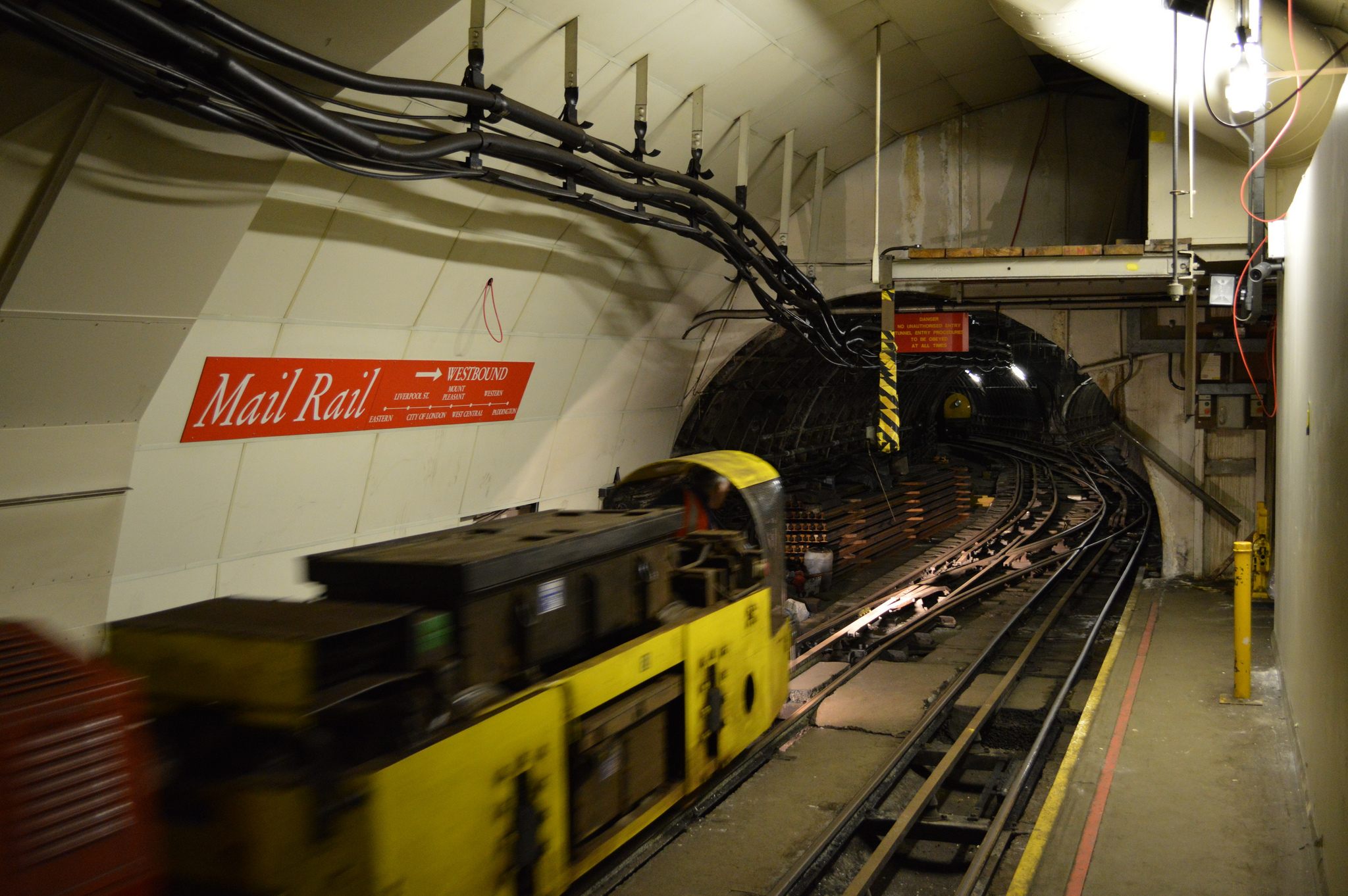 London, England
For decades, a secret subway system snaked through London's underbelly. Its passengers? Pieces of mail. The Post Office Railway, as it's officially titled, whizzed millions of letters and parcels across the city. Though the subway system was shuttered in 2003, it reopened in July as the Postal Museum. As of September, visitors can even hop aboard a miniature train for a 20-minute voyage into the city's postal past.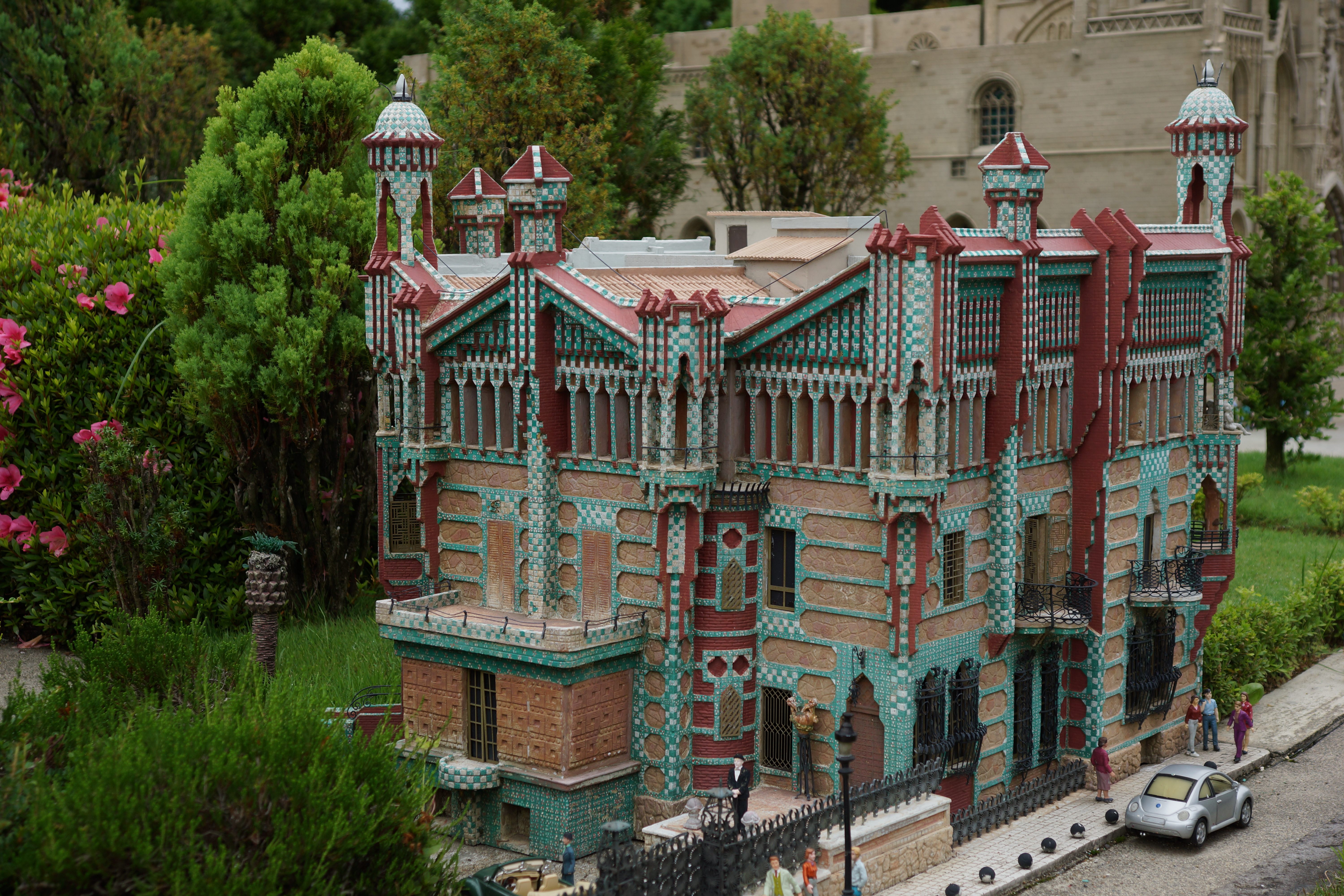 Barcelona, Spain
The whimsical works of Antoni Gaudí's are iconic features of Barcelona's architecture, though most people have to stick to admiring them from the outside. Casa Vicens, the first house he built, opened to the public in November. The colorful structure, reminiscent of a gingerbread house, boasts 15 restored rooms, all curated after extensive research and input from descendants of its original tenants. Visitors will find a collection of furniture made by Gaudí, as well as paintings by Spanish painter Francesc Torrescassana i Sallarés.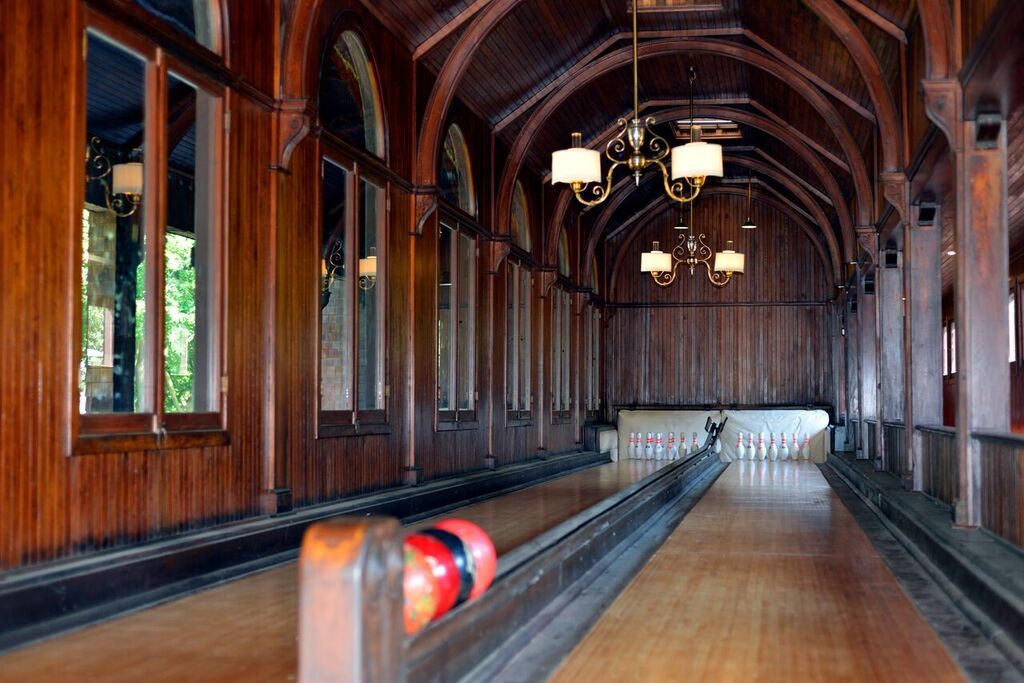 Tarrytown, New York
Though bowling and 19th-century women's economic empowerment may not seem like a natural pair, the Lyndhurst Bowling Alley has a rich history involving both. The bowling pavilion, which some say houses two of the earliest regulation lanes in the United States, was also the site of a sewing school for low-income women that welcomed students of all races or religions. The structure was built in the late 1800s and fell into disrepair in the 1950s. Now two decades of refurbishment have restored the bowling alley to its former grandeur. It began offering tours in August, but don't expect to be able to roll a few frames.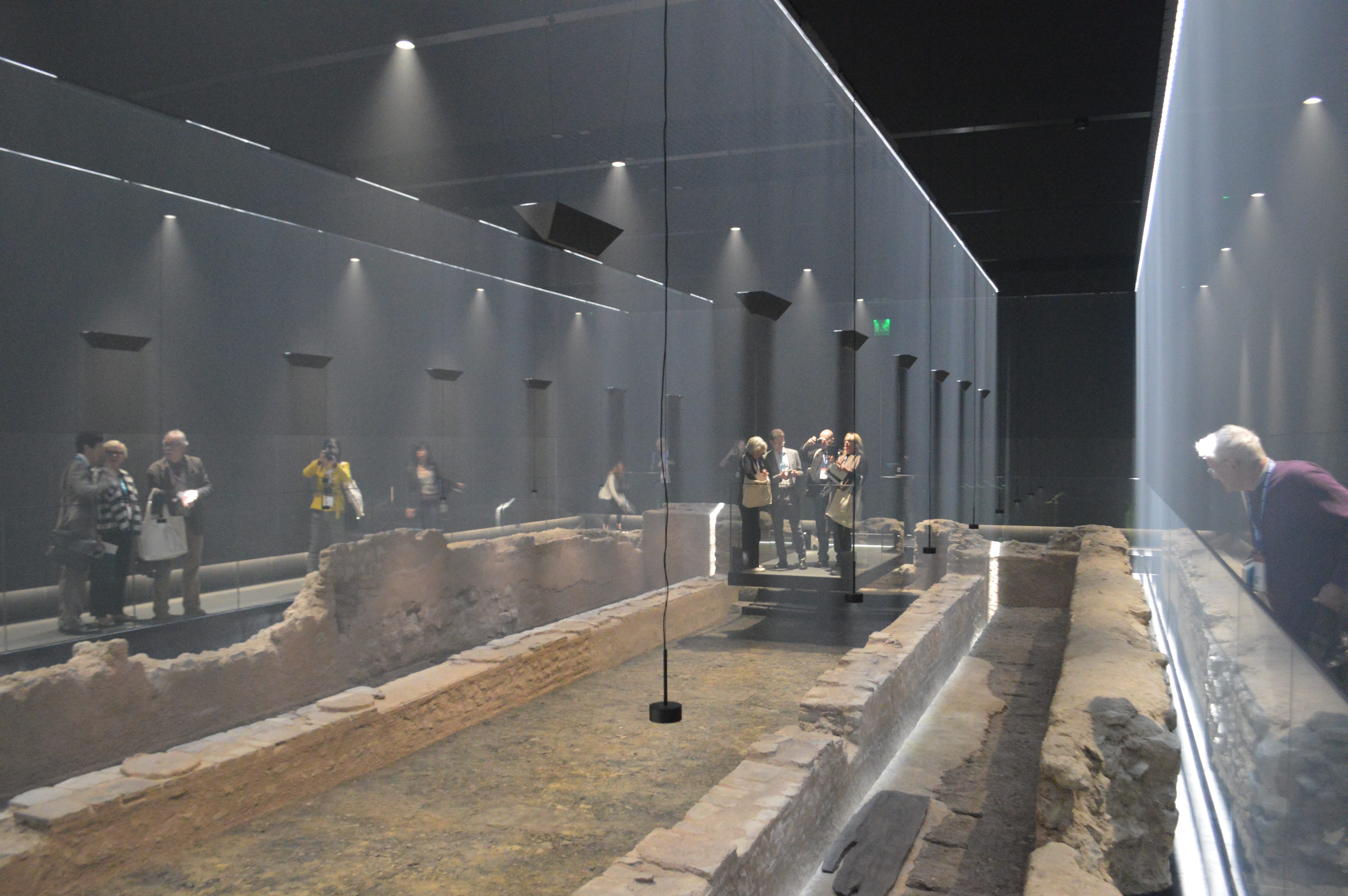 London, England
In 1954, construction workers unearthed an underground pagan temple while building a modern office development. The crumbling second-century structure belonged to the Mithraic Mysteries, a secret ancient Roman cult that continues to vex scholars. Their London temple was disassembled and relocated to a spot on Queen Victoria Street, until it was removed again in 2009. It remained hidden until this November, when it reopened—in its original location—as part of a new multisensory exhibit.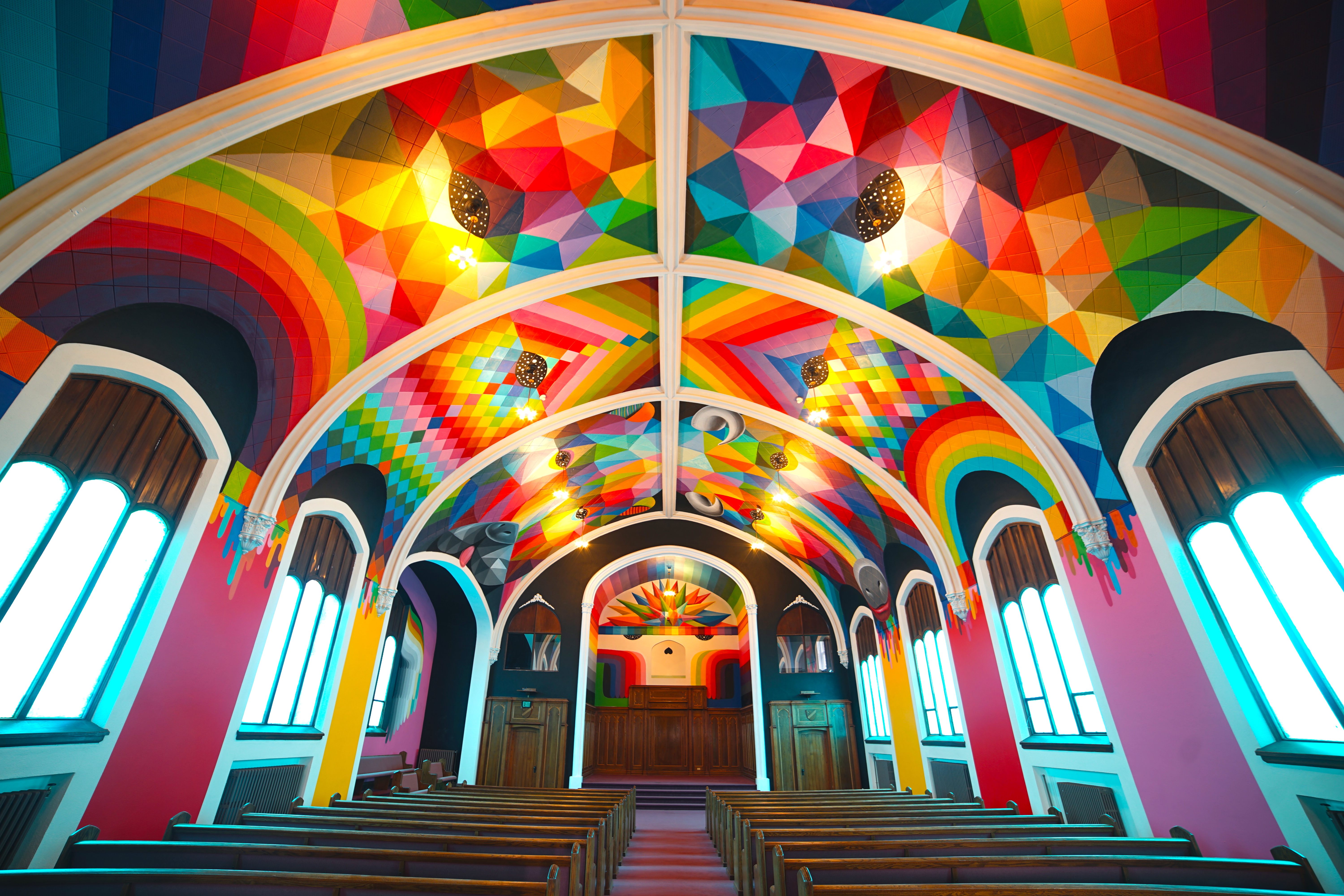 Denver, Colorado
On April 20, an early-20th-century Lutheran church was resurrected as a house of worship for followers of "Elevationism," a new religion dedicated to the spiritual benefits of cannabis. The trippy blend of rainbow designs adorning its interior walls and ceiling are a striking contrast to its antiquated exterior. Appropriately located in the Mile-High City, the church is fitted with rows of pews for smoking but, to comply with local laws, not while the church is open to the general public.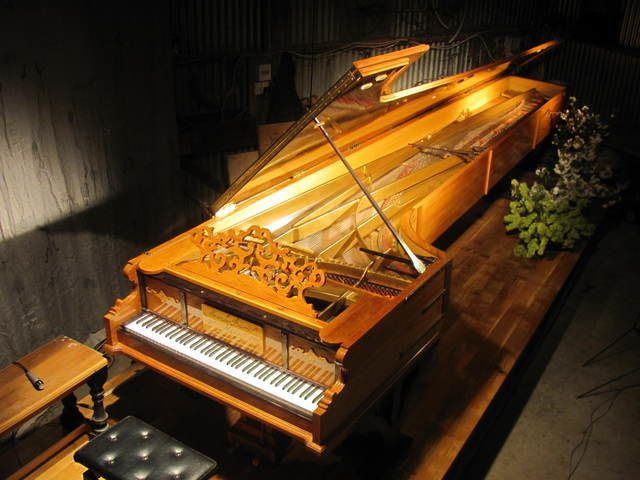 Dunedin, New Zealand
At almost 19 feet long, the Alexander Piano is one of the largest pianos in the world. Adrian Mann began constructing the musical wonder, named after his great-great-grandfather, when he was just 15 years old. The piano clocks in at nearly 19 feet long—more than twice as large as a typical concert grand. After its completion in 2009, the instrument spent a few years touring throughout New Zealand. This September, it came home to Mann's piano workshop in Dunedin, where it can be seen by the public. It even had its own fire department escort.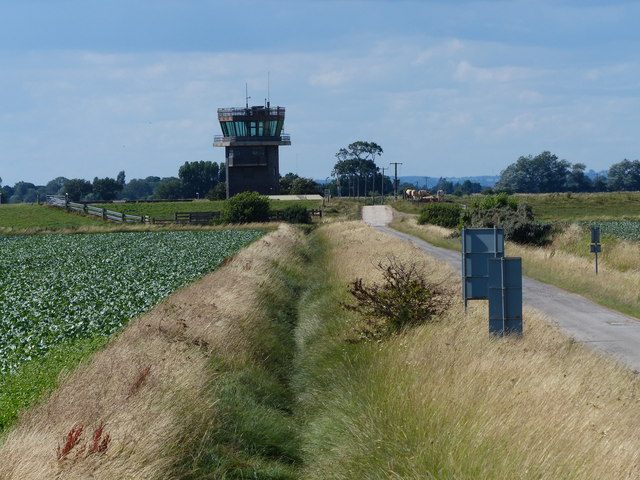 Friskney, England
This tower has a long and distinguished military history. It looms above a weapons range first put to use in the 19th century. The British military built the control tower just before World War II, when it used the site as a firing range and as a place to test the Stabilized Automatic Bomb Sight. Though the range closed in 2010 because of defense funding cuts resulting from the 2008 recession, the tower reopened this year as … a vacation rental. The large windows of its top-floor lounge offer uninterrupted views over the surrounding marshland.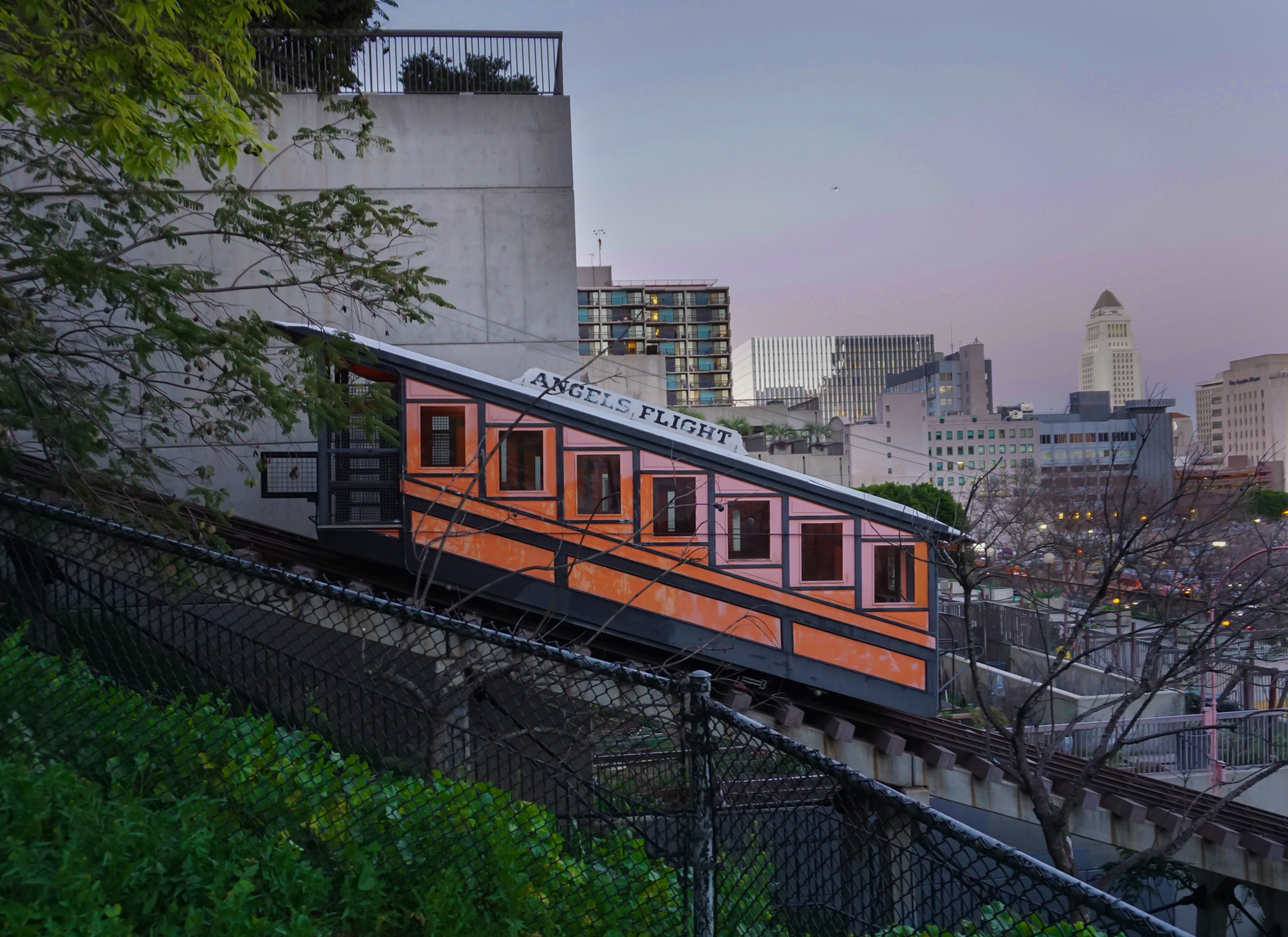 Los Angeles, California
Since the funicular was established in 1901, the Angels Flight has carried millions of Angelenos up and down the slopes of Bunker Hill on what's considered one of the world's shortest railways. But it hasn't always been a smooth ride. The system was dismantled in 1969 due to development in the neighborhood, and then reopened in a new spot in 1996. It then closed in 2001 after a passenger died in an accident. The funicular opened for a third time in March 2010, but shut down again in 2013. It finally reopened on Labor Day of this year, so Los Angeles pedestrians no longer have to huff and puff up the hill's steep steps. At least for now.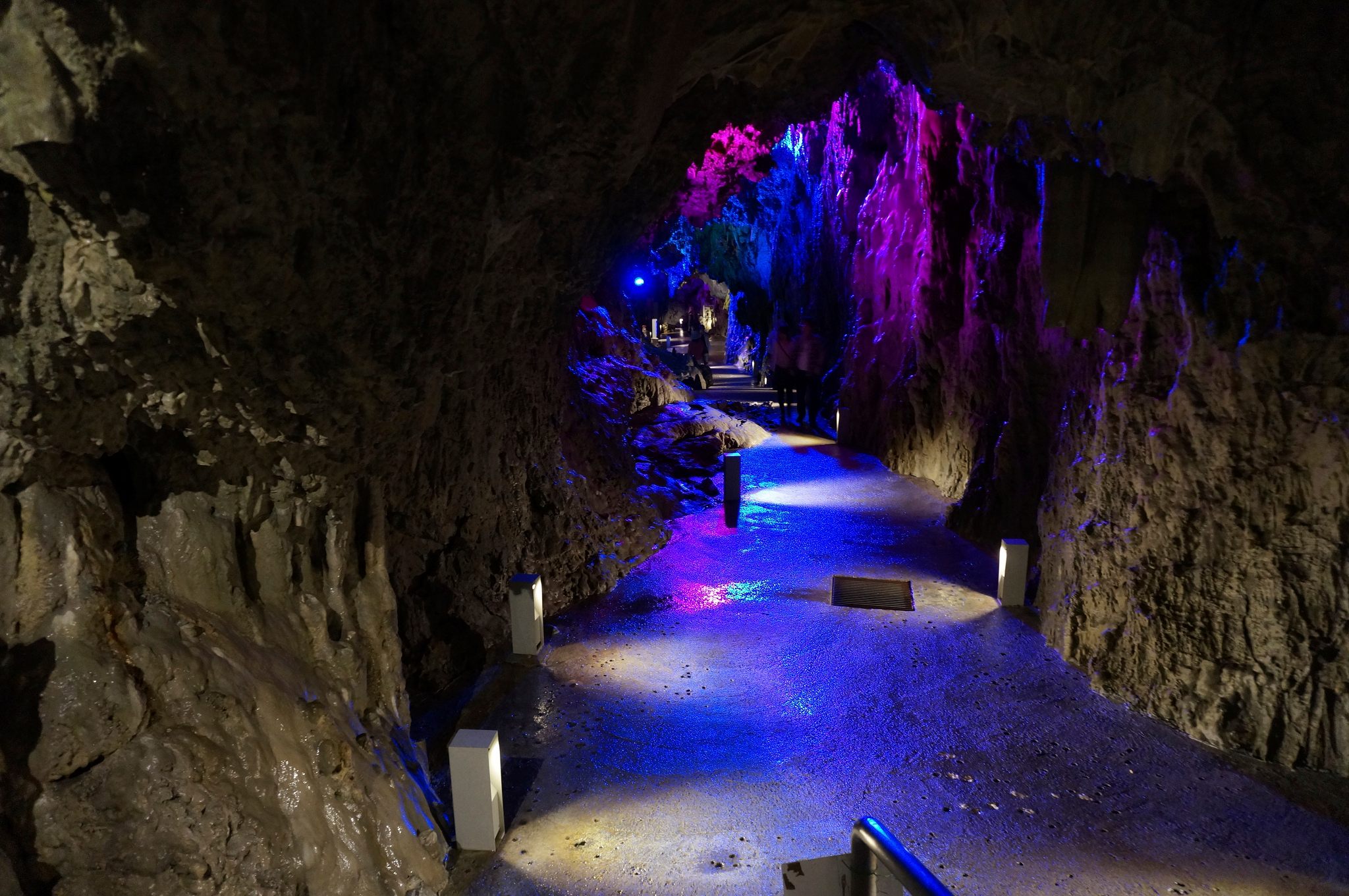 Iwaizumi, Japan
Ryūsendō Cave, one of the largest limestone caverns in Japan, is full of expansive underground galleries that arch over deep, sunless lakes filled with breathtakingly clear blue water. The Japanese government designated the cave a natural monument in 1934 because of its size, beauty, and resident populations of rare bats. A typhoon damaged the site and forced it to close in August 2016. But as of this spring, visitors are once again invited to explore this wondrous underground world.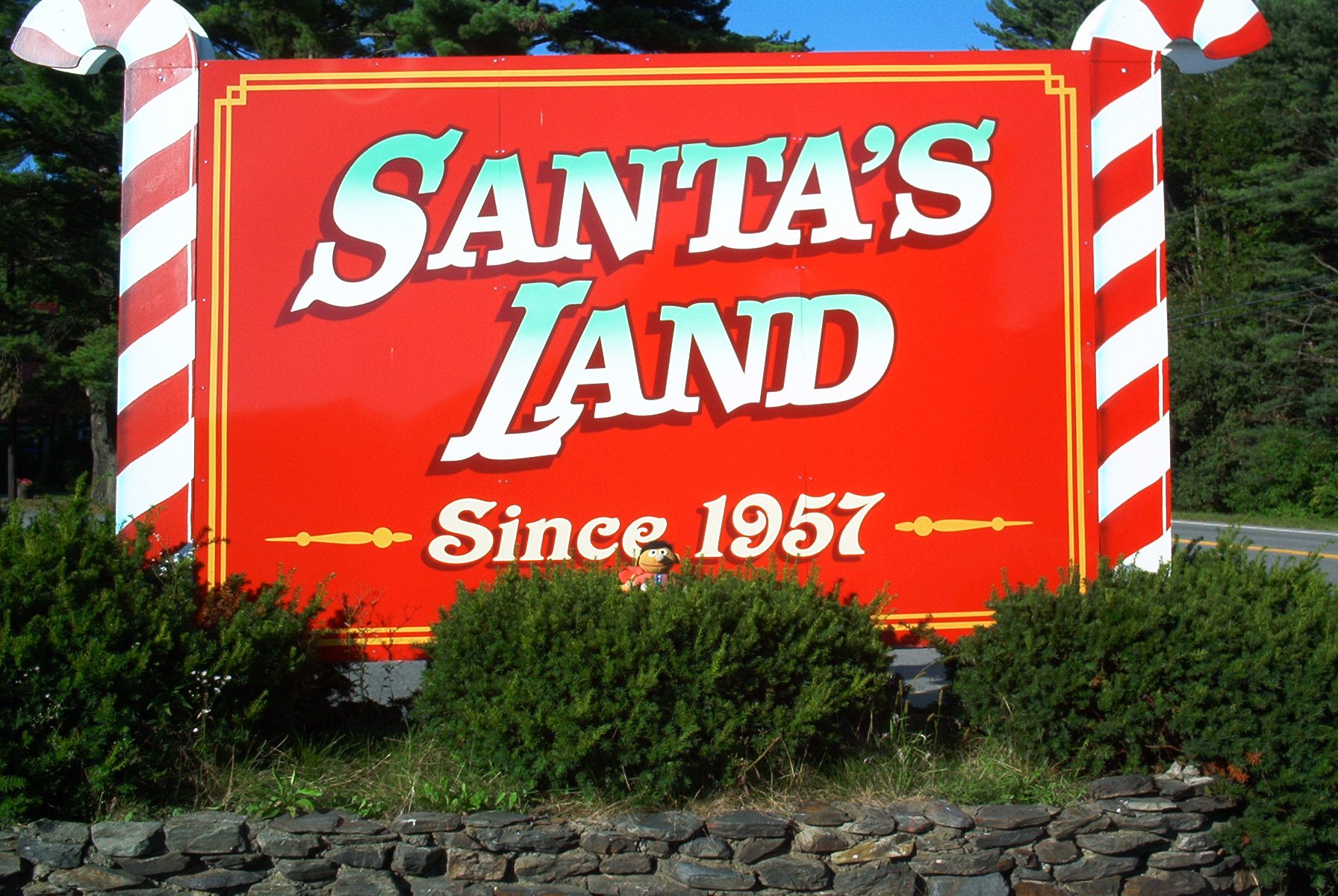 Putney, Vermont
Jack Poppele, the founder of one of the first radio stations in the United States and the first person to broadcast on Christmas Day, opened Santa's Land in 1957. The year-round Christmas-themed park quickly became a popular stop along Vermont's historic Route 5. The festive attraction welcomed visitors for over 50 years, until it closed in 2011—or so people thought. Now under new ownership, Santa's Land is once again offering a nostalgic dose of holiday cheer all year long (on weekends only, though).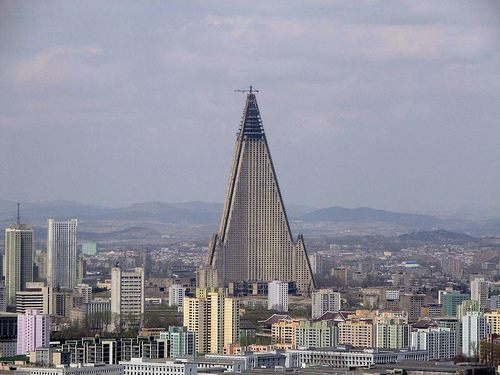 Pyongyang, North Korea
North Korea's 1,082-foot-tall "Hotel of Doom" is the world's largest unoccupied building. Though it dominates the skyline of Pyongyang, the ill-fated architectural marvel is but a mere vacant shell. Construction has been plugging along since work resumed on the building in 2008 after years of inaction, but the structure is still reportedly unsound. Though the hotel remains closed, the walls surrounding the site came down in July, letting passersby snag a peek of its two new walkways and a "Rocket Power Nation" sign.