Antiques and Their Afterlives: Unboxing a Rare Collection with Ryan and Regina Cohn
Members Only
1 hour
Free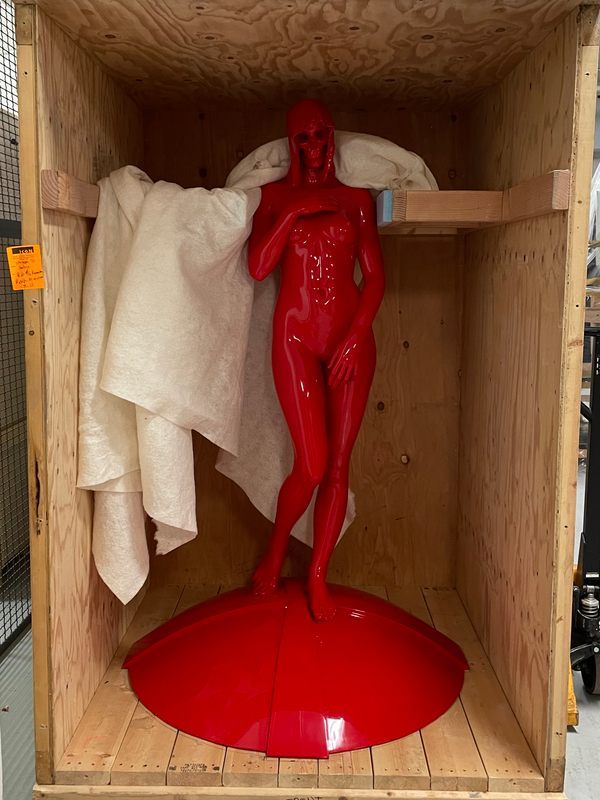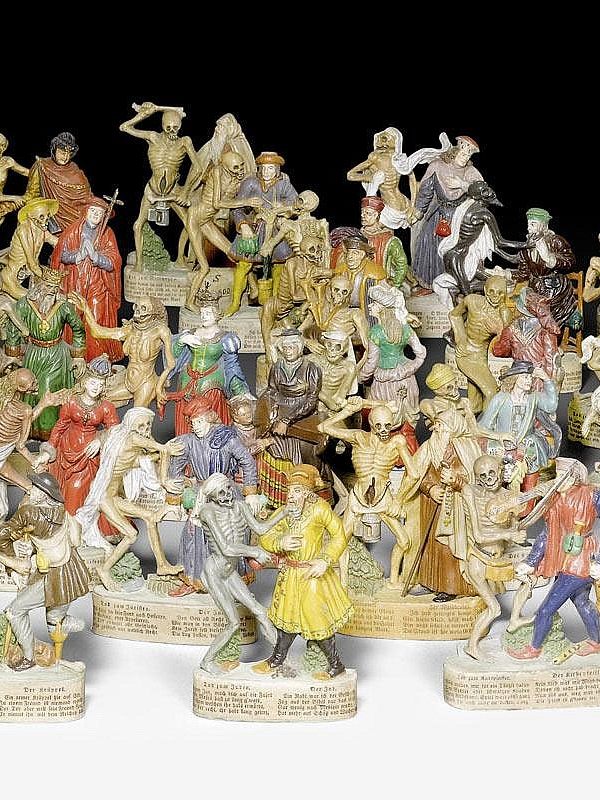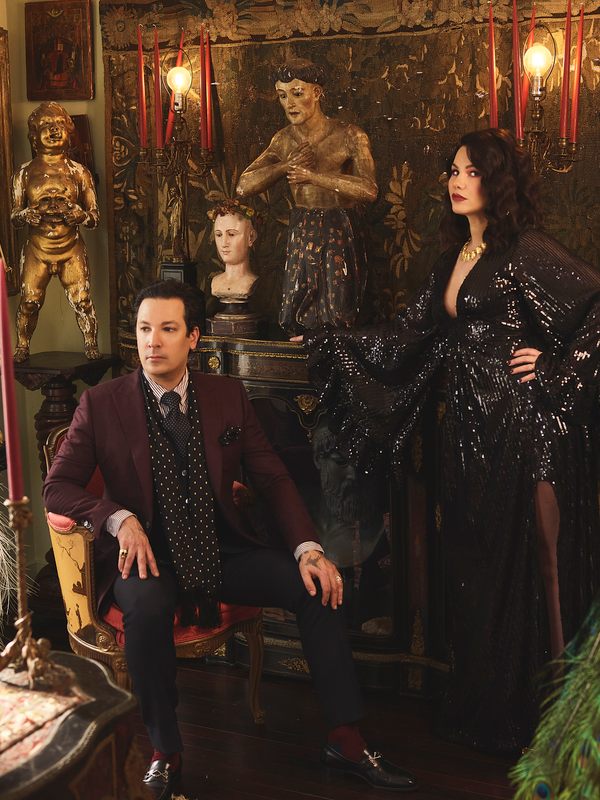 What We'll Do
Anatomical figures rendered in lifelike wax, prosthetic glass eyes peering up from medical trays, elaborate human hair wreaths memorializing the dearly departed. For Ryan and Regina Cohn, preserving these curious and often misunderstood objects is as much about honoring the past as learning from it.
In this special episode, you'll join Ryan as he unboxes items from a recently acquired collection that belonged to one of the most prominent collectors of memento mori art. You'll be the first to see these items as they are unwrapped from their packages!
In this hour-long virtual event, the co-founders of the wildly popular Oddities Flea Market open their doors and welcome you into their home. Enjoy exclusive access to rarely-seen objects, peruse rare artifacts up-close, and experience this unconventional collection in an intimate setting. Each month, Ryan and Regina will showcase a different object of interest and delve into what makes it unique. You'll also learn how you can find, display and care for your own curious treasures.
About Your Host
Ryan Matthew Cohn and Regina Marie Cohn
Ryan Matthew Cohn and Regina Marie Cohn
Ryan Matthew Cohn is best known for his educated opinions and consultation on the Science Channel show "Oddities." However, it is Ryan's ability to prepare, create, craft, and provide unparalleled attention to detail in this subject matter that makes him a true artisan. It's his stunning preparations, which have helped him in beginning to solidify a place in the fine art world. Ryan's unique approach to the exploded skull has pushed his career from exploration and learning to create unique fine art commissions. Aside from his artistic accolades, Ryan specializes in rare and unique antiques and artifacts predominantly relating to science, anatomy, and natural history.
With an extensive background in fashion, Regina Marie Cohn runs the Oddities Flea Market, curates events at Brooklyn's House of Wax Bar, and works with her husband Ryan buying, creating, restoring, and selling one-of-a-kind pieces of osteological work, antiques and oddities. Regina's eye for the strange and unusual brings the Oddities Flea Market to life.
What Else You Should Know
Access to this online experience is free for Atlas Obscura Members. Unlock more wonder by becoming a member today!

Once registered, you can access the Zoom room for this experience through your confirmation email or Eventbrite account. Atlas Obscura online experiences are recommended for attendees age 13+.

This online experience will be recorded. A temporary link to the recording will be provided in a follow-up email to all ticket holders within 72 hours after the event. Access to this recording will be available for seven days.

We provide closed captioning for all of our online Member Experiences, as well as transcripts upon request. Please reach out to us at membership@atlasobscura.com if you have any questions, requests, or access needs.

This event is one of Atlas Obscura's Membership Experiences. At Atlas Obscura, our mission has always been to inspire wonder and curiosity about the incredible world we all share. Now, more than ever, there's a need to stay connected—not only to our sense of wonder, but to each other.

We encourage you to follow and share the hashtag #AOExperiences for more incredible online experiences and courses with Atlas Obscura and our friends. And check out AtlasObscura.com, the definitive guide to the world's hidden wonders, to keep virtually exploring the world through the website's atlas of amazing places, unique stories, and videos.
Dates and Availability
Atlas Obscura Members get free access to this and other exciting online experiences!
Become a Member