Atlas Obscura and Intrepid Travel Present: The Power of Local Storytelling
2 hours
$10 per person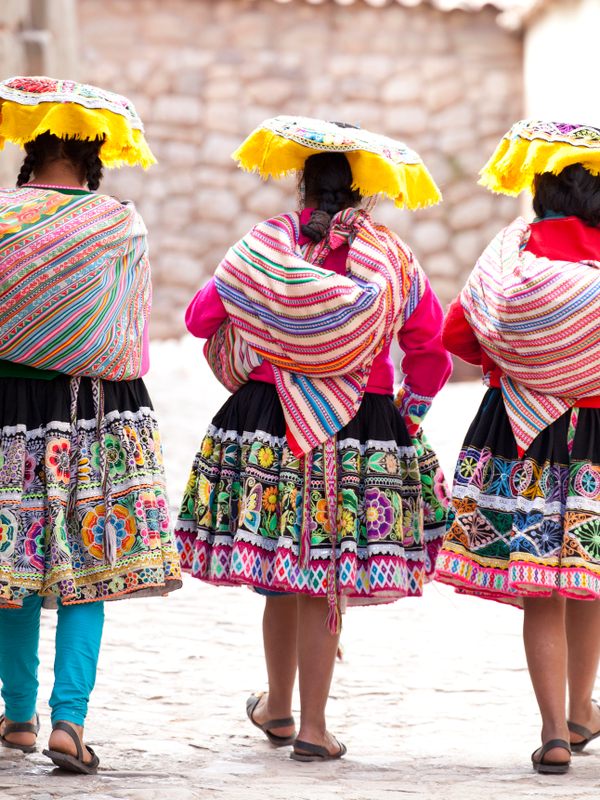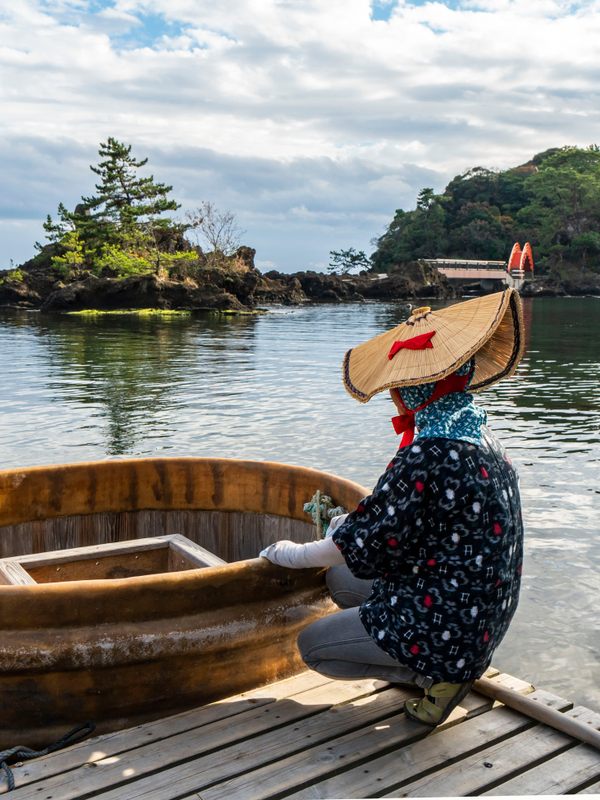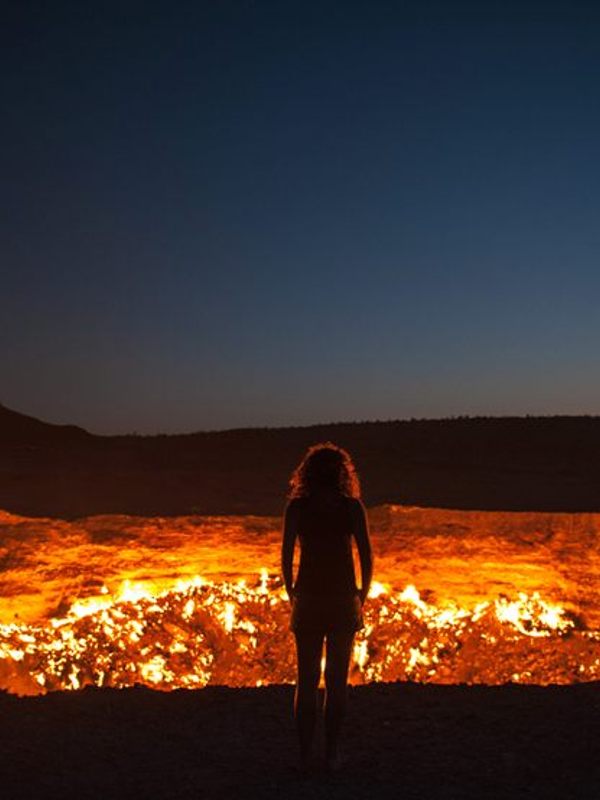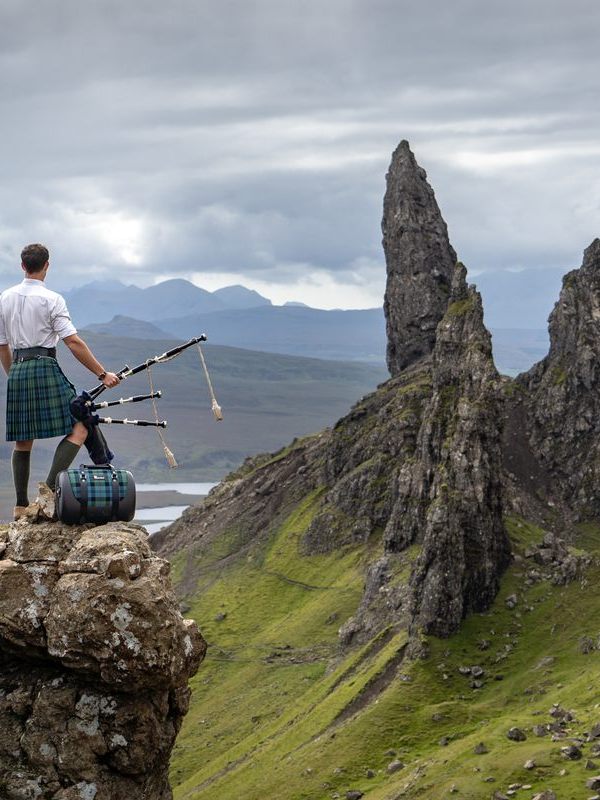 What We'll Do
Join us for a discussion exploring the power of place-based storytelling narrated by a diverse set of local voices. While the travel industry has historically fallen back on covering destinations in a fairly one-dimensional way, we'll look at how hearing from a multitude of perspectives and local communities can help to change a region's narrative—and build a much more interesting and dynamic travel experience for the visitor.
It's an apt discussion to celebrate the launch of the Atlas Obscura and Intrepid Travel partnership with a new line of multi-day trips that are inspired by storytelling and experience. By combining Atlas Obscura's unique storytelling sensibility, special access, and vast network of experts with Intrepid's 30+ years of experience delivering positive-impact travel experiences around the world, we're bringing the Atlas to life for thousands of travelers every year.
We'll be joined by three thought leaders in travel working to amplify local voices often left out of traditional tourism. We'll hear from Anna Huang of Mott Street Girls, a New York-based organization working to make Chinese American history and culture more accessible to the public. We'll also hear from Lisa Kyung Gross of League of Kitchens (NYC), who produces cooking classes that build cross-cultural understanding, increase access to traditional cooking knowledge, and provide meaningful, well-paid employment for immigrants. We'll also be joined by Crystal Díaz of El Pretexto (PR), a project that began as a local revitalization effort in a small mountain town following Hurricane Maria, and later transformed into a lodge and business helping visitors connect with communities.
The panel will be moderated by Samir Patel, Editor-in-Chief of Atlas Obscura and overseeing editor of Atlas's decolonization project, which seeks to disentangle travel media from a Western perspective.
Join us early for a pre-panel reception featuring local food and drink vendors curated by Gastro Obscura and League of Kitchens, and a chance to win a trip!
6:30 PM - Reception
7:30 PM - The Power of Local Storytelling
at SHOWFIELDS Brooklyn
187 Kent Avenue Brooklyn, NY 11249
Tickets are $10 USD, with 100% of proceeds* going to the Intrepid Morocco Earthquake Appeal to provide assistance to the local community.
*The Intrepid Foundation is covering all administration costs so that every dollar donated goes where it's needed most – supporting the people affected by this disaster.
About Your Host
Moderator & Panelists
Moderator & Panelists
Moderator:
Samir Patel, editor-in-chief, Atlas Obscura
Samir S. Patel is an editor, science writer and photographer. He is Editor-in-Chief of Atlas Obscura, and before that was Deputy Editor at Archaeology Magazine. His work has appeared in Nature, The New York Times, National Public Radio, Discover, and other publications. He has reported from all over the world — the South Pacific, India, Tanzania, Brazil, Australia, and more — and has covered a wide range of topics, from archaeology and climate, to art conservation and social justice.
Panelists:
Anna Huang, co-founder, Mott Street Girls
Anna and Chloe are second-generation Chinese Americans who met through tour guide training at a local Chinatown history museum. Their mission is to make Chinese American history and culture more accessible to the public. By hosting Chinatown walking tours, creating educational social media content, and partnering with community organizations, they strive to preserve Chinatown's rich cultural heritage, bring business to the neighborhood, and share the stories of our community. Through their fundraising efforts, we have raised over $12,800 for the Chinatown community. They are a minority and women-owned business. Their walking tours have been featured on The Today Show, Fodor's Travel, Infatuation, Patch, World Journal, NY1, PIX11, Culture Trip, The Hoboken Girl, and Currents News.
 Lisa Kyung Gross, founder/CEO, League of Kitchens
Lisa Kyung Gross is the founder/CEO of the League of Kitchens, a unique culturally immersive cooking school in NYC and online where immigrant women, who are exceptional home cooks, teach their family recipes. The LoK has been featured in Food and Wine Magazine, New York Magazine, the New York Times, Saveur, Oprah Magazine, and on the Late Show with Stephen Colbert, among others. Saveur recently called it "The multicultural cooking school you've been waiting for." 
As the daughter of a Korean immigrant and a Jewish New Yorker, Lisa was raised on one grandmother's denjang-guk and the other's matzoh ball soup. The League of Kitchens is born out of her love of cooking, her connection to the immigrant experience, and her desire to connect people across difference. She received her MFA in participatory public art and social practice from the School of the Museum of Fine Arts/Tufts University and has a B.A. from Yale University. She lives in Brooklyn with her husband and two daughters.
Crystal Diaz, founder/managing owner, El Pretexto
Crystal Díaz is a foodpreneur obsessed with food, the countryside, and the origin of what we eat. She co-founded PRoduce, a digital grocery marketplace on the island that aims to promote local food consumption by connecting Puerto Rican food producers with consumers and chefs who want to eat foods grown and processed locally. Crystal also owns El Pretexto, a Culinary Farm Lodge serving 100% locally sourced food on guests' breakfasts and dinners. El Pretexto is her home and life's undertaking. Recently, she joined the not-for-profit, non-partisan organization Espacios Abiertos as Food Security Analyst.
Crystal has been recently recognized by Fast Company Magazine as one of "The Most Creative People in Business 2022", a finalist of the Island Innovation Awards, and one of the Top 5 Latina Power! by the Latino Business Action Network.