In Graphic Detail: Making Horror Comics with Mel Gillman
4 sessions
$225 per person
Up to 25 people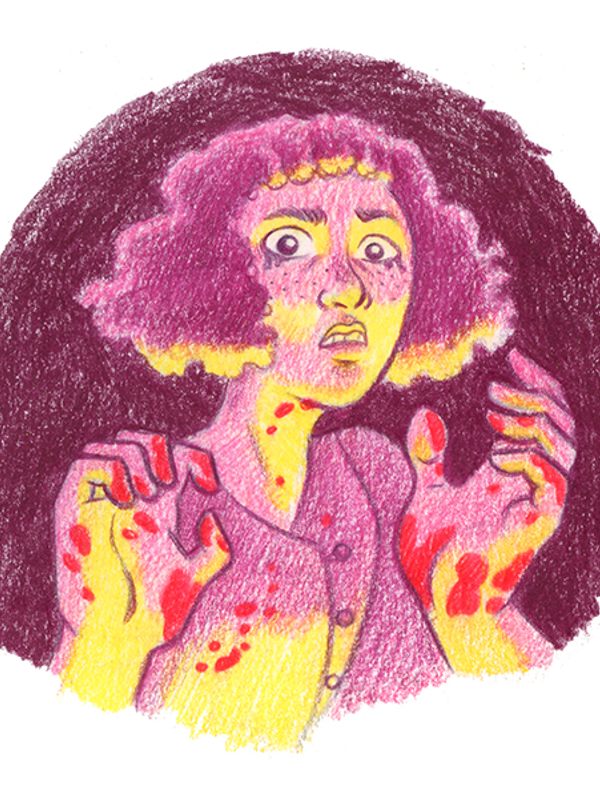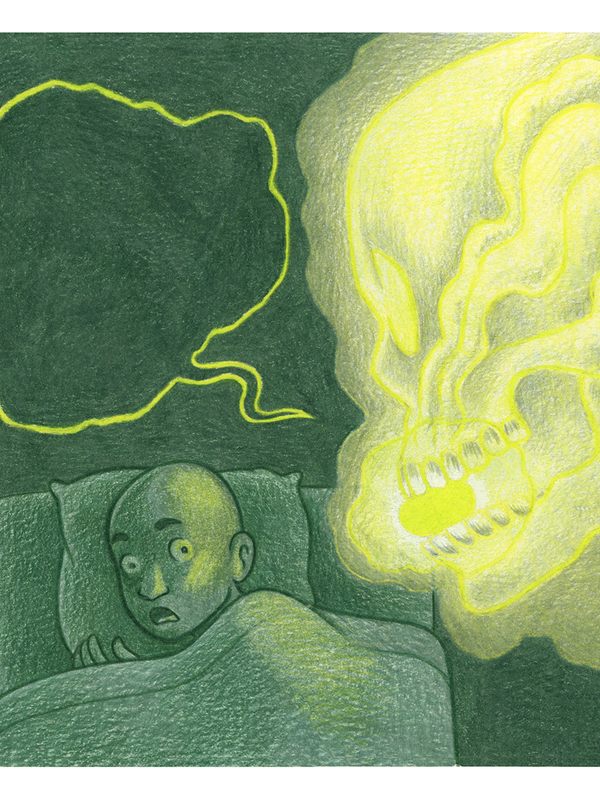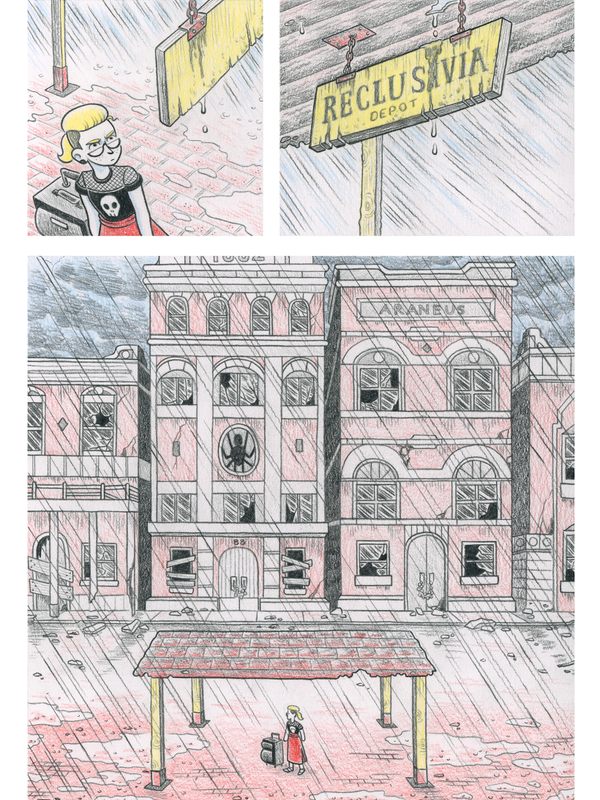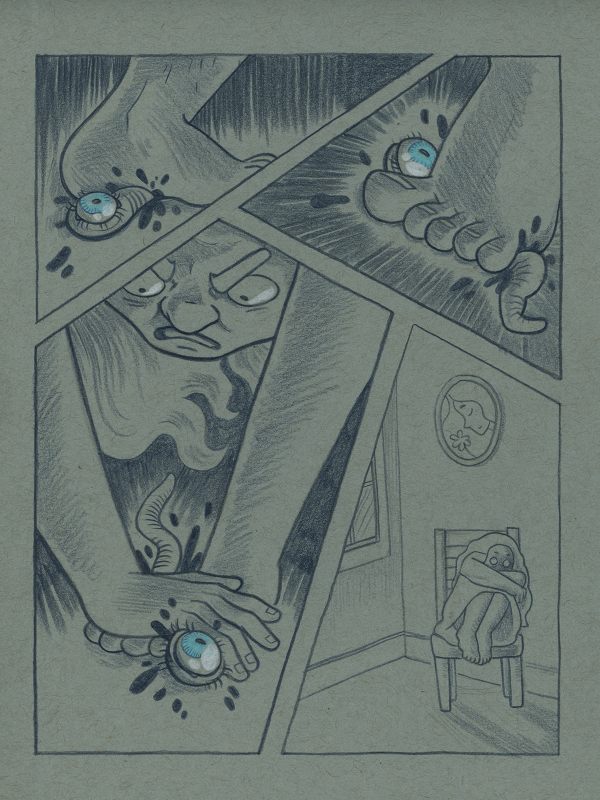 What We'll Do
In this four-part seminar, hone your visual storytelling skills while crafting a short horror comic of your own.
Course Description
Join graphic novelist Mel Gillman for a four-part workshop that will help sharpen your writing and drawing skills and guide you through the process of creating a short horror comic of your own. From structure and script development to finessing your visuals, you'll learn to give shape to the macabre on the page from start to finish. Students will get the chance to sink their teeth into a variety of topics, including pacing and tension-building, monster and creature design, and more. By the end of our time together, you'll have completed a short horror comic of your own, with guidance and feedback from Mel at every step along the way.
This class is open to adult (18+) storytellers and comic artists of all skill levels; no prior experience is required.
Syllabus at a Glance
This course includes four total sessions, each lasting 1.5 hours on four consecutive Mondays beginning November 13.
Session 1 (Monday, 11/13, 7:30–9:00 PM ET)| Deep Dark Fears: Horror comics storytelling and story structure
Session 2 (Monday, 11/20, 7:30–9:00 PM ET)| What Was That?: Pacing and tension-building on the page
Session 3 (Monday, 11/27, 7:30–9:00 PM ET)| Bump in the Night: Monster and creature design, and drawing the uncanny
Session 4 (Monday, 12/4, 7:30–9:00 PM ET)| Don't Go Into the Basement Alone: Sharing our comics and getting feedback
Between Sessions
Students will be given short horror comics reading assignments throughout the class, which will be either available to read for free online, or provided ahead of time by the instructor. Every student will also be asked to write and draw a short, two-to-four page horror comic by the end of the class—with ample opportunities for guidance and feedback at each step of the way.
Course Materials 
Students should have on hand whatever art supplies they'd like to use to create their own short horror comic. This could be a drawing tablet or iPad (for students who prefer to draw digitally), or paper, pencils, and pens (for those who prefer to draw traditionally).  
Pricing Options
In addition to full-price tickets, a limited number of no-pay spots are available for this course. Please note that these tickets are reserved for those who would not otherwise be able to take this course and who expect to attend all sessions. No-pay spots are distributed via a randomized drawing two weeks before each course begins. For more information and to apply for a no-pay spot, please click here. To learn more about our pricing model and randomized selection process for no-pay spots, please visit our FAQ page. 
Community Guidelines for Students
Please take a moment to review our community guidelines for students, which aim to share our classroom ethos and help set the stage for the best possible learning experience.
Atlas Obscura Online Courses
Atlas Obscura Courses offer opportunities for participants to emerge with new skills, knowledge, connections, and perspectives through multi-session classes designed and taught by expert instructors. To learn more about our current course offerings, please visit www.atlasobscura.com/online-courses. For answers to commonly asked questions, check out our FAQ page here.
Founded in 2009, Atlas Obscura created the definitive community-driven guide to incredible places across the planet and is now an award-winning company that shares the world's hidden wonders in person and online.
Where We'll Be
Once registered, you'll receive a confirmation email from Eventbrite that will provide access to each class meeting. Please save the confirmation email as you'll use it to access all sessions of your course via Zoom.
About Your Instructor
Melanie Gillman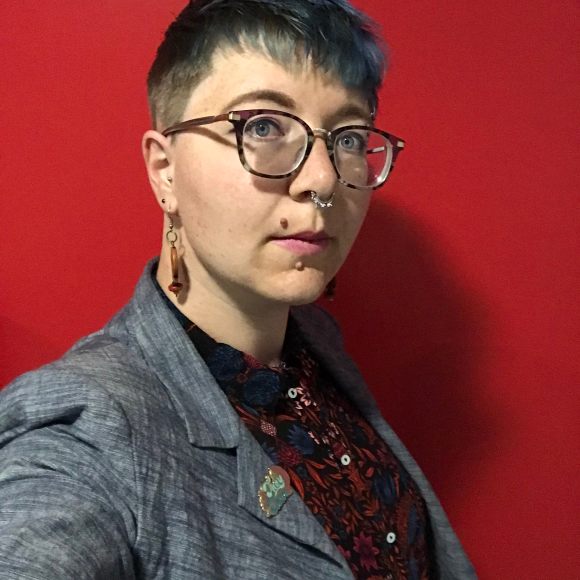 Melanie Gillman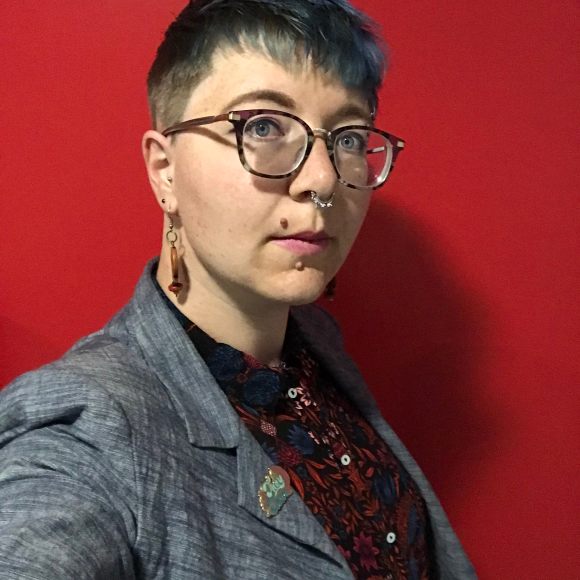 Melanie Gillman is an award-winning graphic novelist and colored pencil artist. They are the creator of the webcomic and graphic novel As the Crow Flies, published in 2017 by Iron Circus Comics, and winner of the 2018 Stonewall Honor Award. They are also the author of Stage Dreams, published by Lerner/Graphic Universe in 2019. Their newest book, Other Ever Afters, a collection of queer fairy tale comics, will be published by Random House Graphic this fall. In addition to their graphic novel work, they are also an instructor in the Comics MFA Program at the California College of the Arts. Currently, they are working on several horror comics projects, for both adult and kid readers.
What Else You Should Know
This is an interactive, small-group seminar that meets over Zoom. Students may be encouraged to participate in discussions, work on assignments outside of class, and workshop projects with their instructor or classmates. Due to the interactive nature of this course, we strongly recommend students attend as many live sessions as possible. Within 72 hours after each session meets, students will receive access to a recording of the live session, which they can watch for up to two weeks after the course concludes.
Instructors may use Google Classroom to communicate with students outside of class. While students aren't required to use Google Classroom, instructors may use this platform to post resources, discussion questions, or assignments. This platform also offers a space for students to connect with one another about course material between sessions. 
We provide closed captioning for all of our courses and can share transcripts upon request. Please reach out to us at experiences@atlasobscura.com if you have any questions, requests, or accessibility needs.
Group Size
There are 25 spots available on this experience.