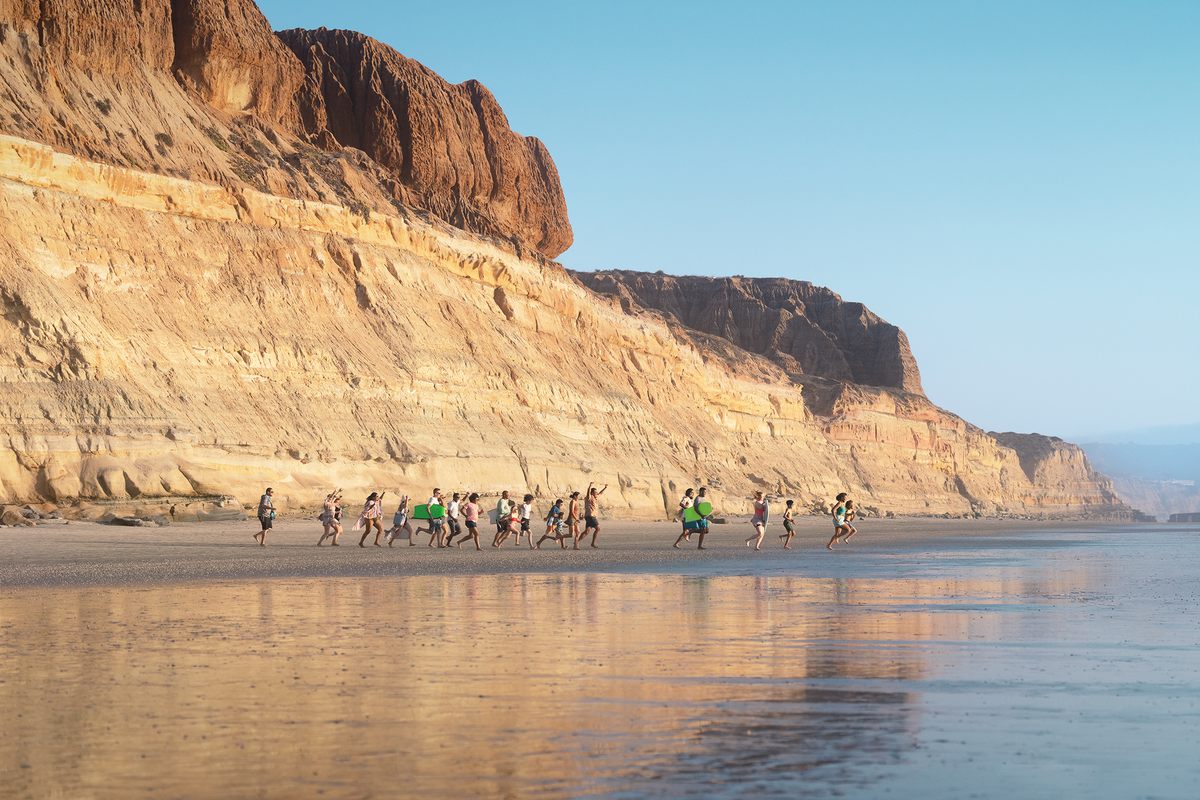 Childhood Rules in California
We're celebrating the best of the Golden State. Explore expert field guides, read dream-job articles, and marvel at incredible artwork submitted from kids and families across the US.
Explore Drawings from the Art Show
Mono County, CA

June Lake

Mark Shyres

Joshua Tree, CA

Joshua Tree National Park

John David Hebert

Yosemite National Park, CA

Yosemite National Park

Heather O'Neal

San Francisco, CA

Golden Gate Bridge

Anne Quan

Joshua Tree, CA

Joshua Tree

Zoe Zubak

Mill Valley, CA

Muir Woods

Rebecca Christensen

Carmel, CA

Carmel-by-the-Sea

Patric Gerber

Pacific Grove, CA

Lovers Point

Patric Gerber

Lake Tahoe, CA

Lake Tahoe

Sloane Rosenberg

San Francisco, CA

Seward Street Slides

Cecily McKay

Rancho Palos Verdes, CA

Point Vicente Lighthouse

Gracie Hastings

Santa Barbara, CA

Santa Barbara County

Matthew Zedler

Los Angeles, CA

West Hollywood

Lostsoul7

Los Angeles, CA

Los Feliz

Yun Shun Susie Chung

Yosemite Nation Park, CA

Yosemite National Park

Lea Ann Scales

Ventura, CA

San Buenaventura Beach

Shannon Guyton & Glenn Geher

Carmel, CA

Carmel-By-The-Sea

Ward Spring
Read about our favorites
California Dreams
Learn about inspiring and unusual jobs from the people who do them.
In the heart of San Francisco's Chinatown, a favorite dessert is still made the old-school way.

In a vast, remote land of extremes, wild animals, plants, and humans adapt to survive.

What it's like to care for fascinating animals at an aquarium on the edge of the Pacific.
Expert Field Guides
Explore the natural wonders of the Bear State with these exciting DIY guides.
Start Exploring Now!
Download the Field Guides as printable PDFs to use in the wild.
Download here
Feeling Intrepid?
Scroll for More Adventures
Kickoff your family trip with these inspiring travel ideas.
Explore more