7 Ghost Stories That Will Haunt You
From a real-life ghost buster to a murder solved with testimony from the great beyond.
A belief in ghosts is found in almost every culture and religion around the world. Stories about the spirits of the dead, real and fictional, have been passed down orally and through written form for millennia. These seven Atlas Obscura stories show how ghosts found their way into every aspect of our lives, from pop culture to crime solving to, yes, even meteorology and archeology.
La Llorona's story is always one of loss.
In movies like The Curse of La Llorona to Mama, this Mexican spirit is known for bringing death upon those who get in her way. As Domino Renee Perez, author of the book There Was a Woman: La Llorona from Folklore to Popular Culture says, the "Weeping Woman" is fast becoming a cultural icon and symbol throughout Central and South America.
One man was sure of it.
Unable to get permission to dig up the ruins of Glastonbury Abbey, Frederick Bligh Bond thought that there had to be another way to understand the landscape. Bond connected to the spirit of medieval monk Johannes through automatic writing to sketch detailed plans of the abbey—a tactic frowned upon by archeologists but celebrated by the likes of psychic mediums and amateur ghost hunters.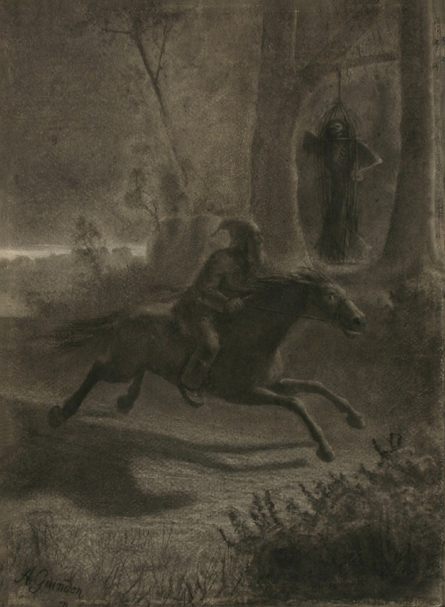 The legend of La Corriveau is based on a gruesome true story.
The real story of Marie-Josephte Corriveau vanished along with her body, leaving behind the cage in which she was displayed after death and multiple versions of a tale that increase the number of slain husbands from one or maybe two to eight and demonize her as a witch.
For decades, the Gray Man has wandered the streets of Pawleys Island.
Most people look to the Weather Channel for warning signs of an impending tropical storm, but some South Carolinians depend on the Gray Man, a wandering apparition whose presence signals that it is time to leave the path of the storm.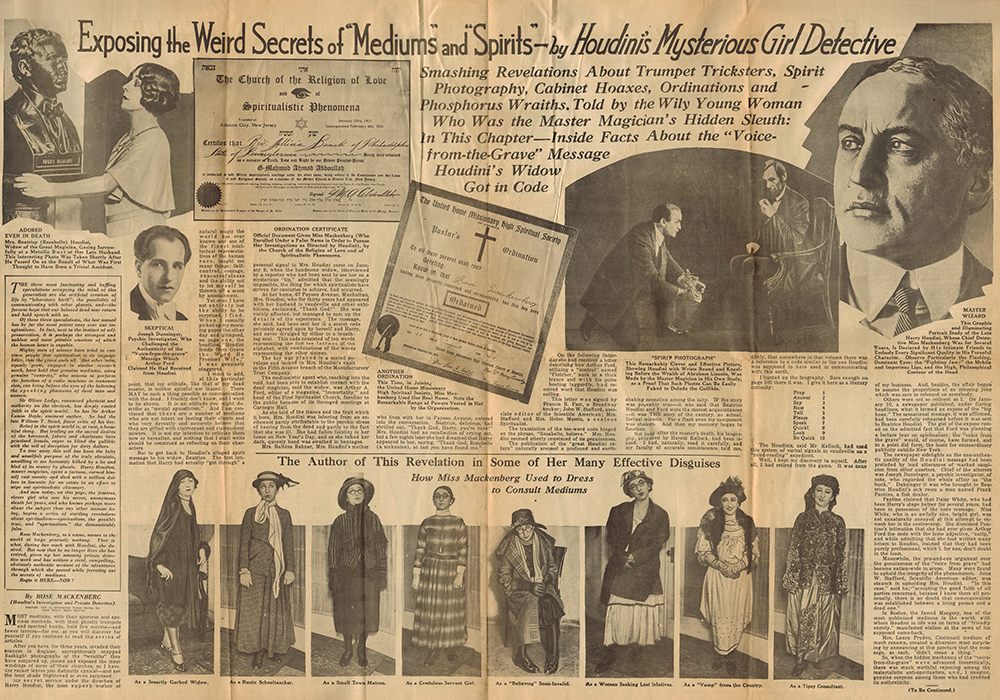 Rose Mackenberg investigated and exposed spiritual fraudsters.
Infamous magician and escape artist Harry Houdini recruited Rose Mackenberg to join his team of crusaders against "ghost racketeers." Her manuscript detailing her adventures, So You Want to Attend a Seance?, went unpublished during her lifetime and still remains so—but Atlas Obscura has the story of this tireless ghost detective.
The onryō will do anything to get their way—even cause natural disasters.
Tales of Japan's onryō spirits reach back more than a century, with many stemming from real-life incidents. Onryō spirits fall into a category of monsters called yokai, spirits that aren't worshiped but are meant to be appeased.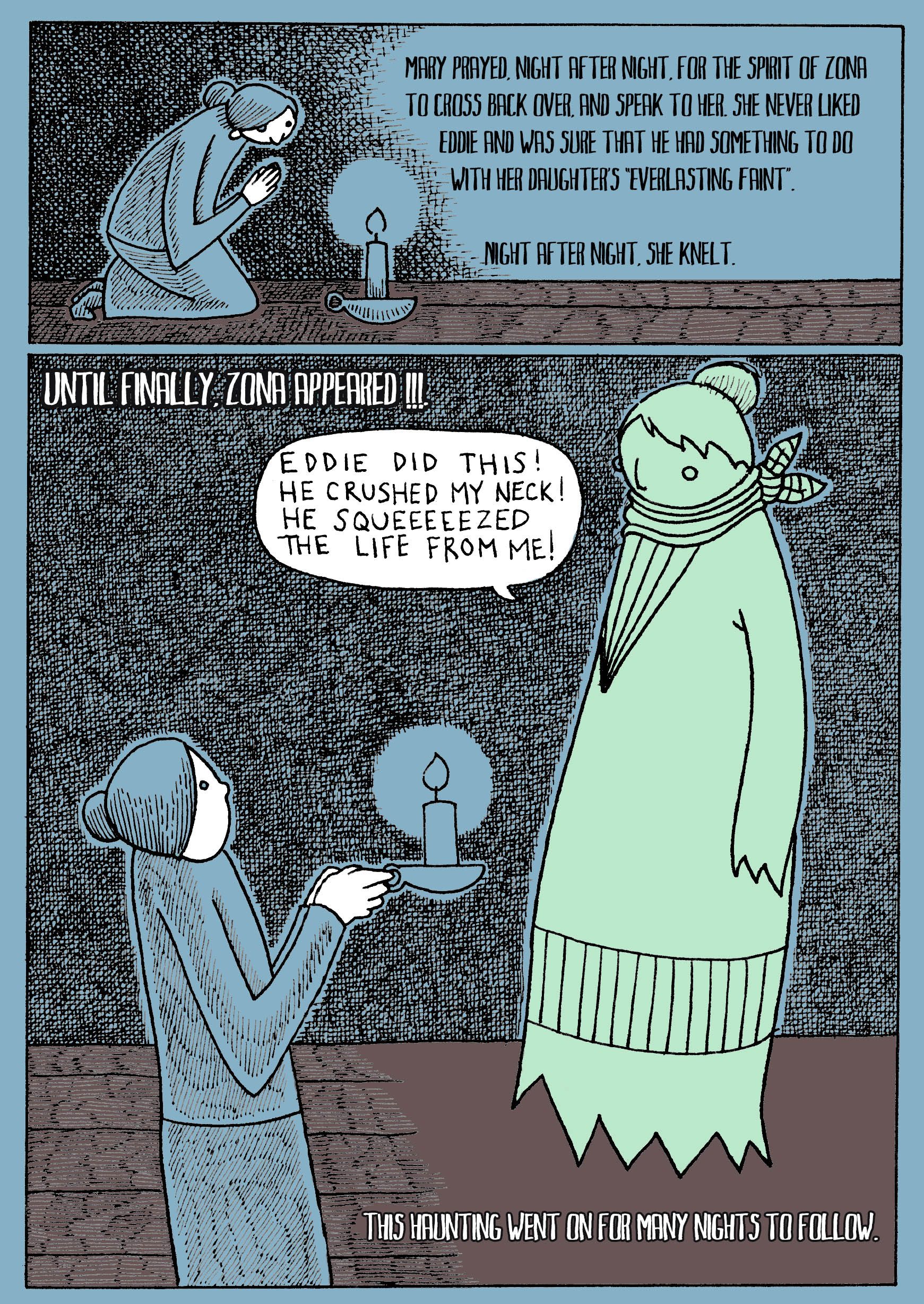 Zona Heaster Shue helped solve her own murder.
The Greenbrier Ghoat is the only known case in the United States where the testimony of the deceased was used to convict a murderer. After her death in 1897, Zona Heaster Shue appeared to her mother in a dream, accusing her husband of killing her. After the tale was recounted in court, Shue's husband was sentenced to life in prison.