All
United States
Washington, D.C.
The Atlas Obscura Guide To
Washington, D.C.
255 Cool, Hidden, and Unusual Things to Do in Washington, D.C.
Updated March 28, 2023
There's no better way to experience the history of the United States than through the hidden wonders of the capital. From the more unusual inclusions in the Smithsonian's collection to America's very own catacombs, we can help you get beneath the American project.
Unusual Attractions in Washington, D.C.
Cool Places to Eat & Drink in Washington, D.C.
In partnership with KAYAK
Plan Your Trip
In partnership with GetYourGuide
Unforgettable Experiences Nearby
Atlas Obscura Itineraries
9 Places in D.C. That You're Probably Never Allowed to Go
The District of Columbia is home to a number of places that you need to flash the right ID to access. From restricted rooftops to government storage facilities and underground tunnels, the city is filled with places that are off-limits to the average visitor. What's more, many of them are hidden within popular tourist destinations and densely populated neighborhoods—so you might catch a glimpse of them, but never get any closer. These are a few of our favorite restricted spots in D.C., and the stories behind them. As the pandemic continues, we hope this virtual trip helps you explore America's wonders. If you do choose to venture out, please follow all guidelines, maintain social distance, and wear a mask.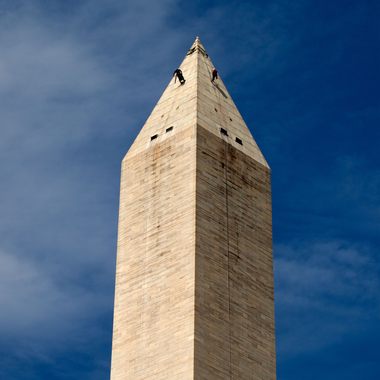 Explore Washington, D.C.
Recent Washington, D.C. Activity
Stories About Washington, D.C.
Lists Featuring Washington, D.C.
See Fewer Ads
Become an Atlas Obscura member and experience far fewer ads and no pop-ups.
Learn More