For Sale: An Abandoned Cold War Missile Launch Site by the Side of the Road
It's a ghost town, but it's got a pool.
Driving down Route 322, just minutes from where southern New Jersey meets Philadelphia, you might think you've spotted a factory tower or standpipe off the side of the road, one of many postindustrial artifacts that flank America's roadways. But this looming 40-foot tower, a kind of metallic mushroom, is part of a different kind of infrastructure: an abandoned missile launcher dating back to the Cold War, strategically positioned to defend the Philadelphia metropolitan area, with a particularly historic pedigree. And this one can be all yours.
Known as Swedesboro PH-58, the base is one of 14 Nike missile stations once threaded throughout New Jersey, and one of five that were in the state's "Philadelphia Defense Area" ("PH," for short). The Philadelphia Inquirer reported that, this month, Woolwich Township has formally requested bids and proposals for the property, which could be developed into restaurants, offices, or a park, among other possibilities. Bids, due in June, can be no lower than $1.8 million.
The United States military introduced the anti-aircraft Nike series in 1953, with the Ajax missile. Launch bases were installed in more than 200 locations throughout the country, as well as within the territory of American allies in Asia and Europe. Following the Soviet Union's successful 1957 launch of Sputnik 1, however, the military felt a new show of strength was needed, and introduced the Hercules to the series in 1958. According to Encyclopedia Britannica, the Hercules was, in every way, an improvement upon the Ajax: Where the earlier model could rise to 70,000 feet, with a range of 30 miles, at more than twice the speed of sound, the follow-up could reach 150,000 feet with a 75-mile range, at more than three times the speed of sound. Operational between 1957 and 1974, PH-58 was loaded with 30 Ajax and 24 Hercules missiles, according to a Fairleigh Dickinson University database. But since the site was shut down 46 years ago, it's "become an eyesore," writes Woolwich Township Mayor, Vernon R. Marino, in an email.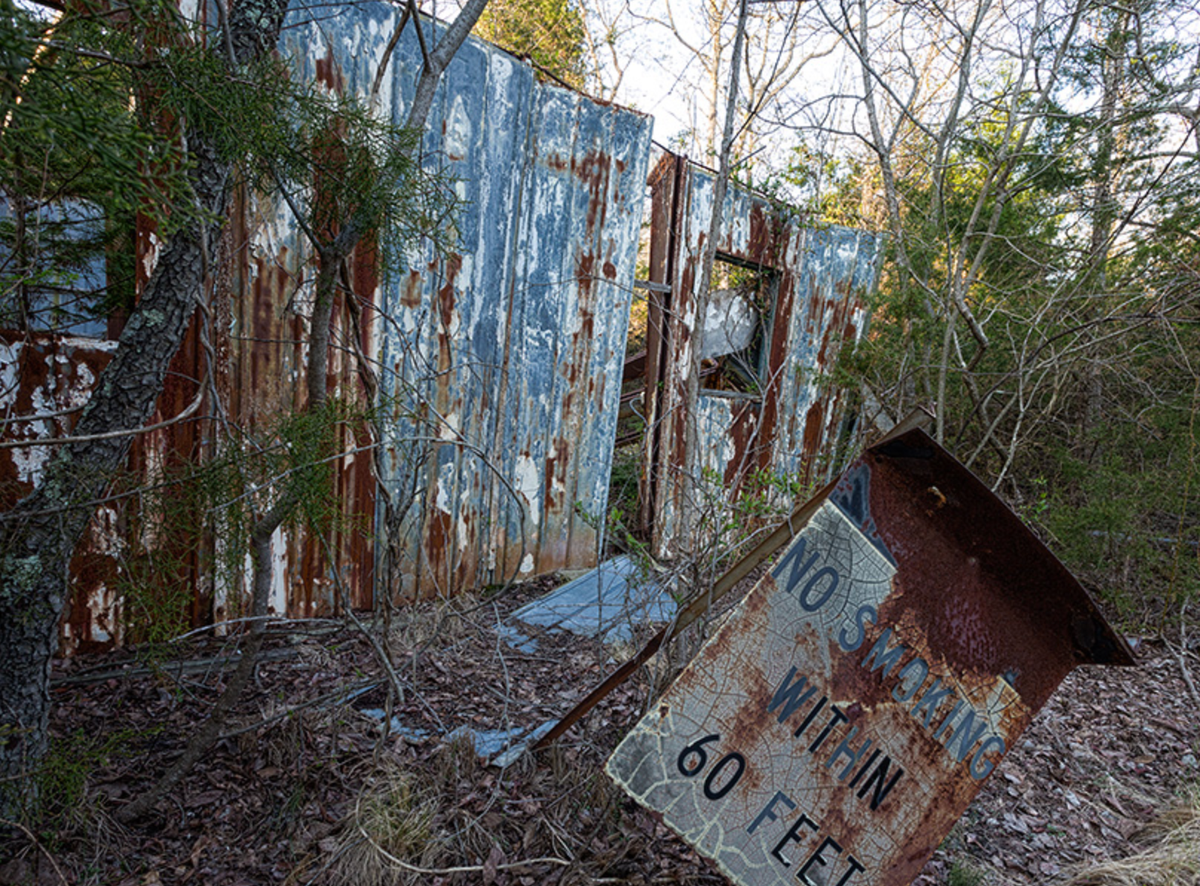 The tower is the most visible aspect, but there's much more to the abandoned site. Its 33-acre campus is a ghost town of its own, with vaults stretching 30 feet underground, a mess hall, soldiers' quarters, and a drained swimming pool. Though a small number of these bases have been preserved, like the museum at the Sandy Hook launch site farther north in New Jersey, it's generally too expensive to restore an entire campus, says James Heinzen, a historian at neighboring Rowan University. The sites are also dangerous, he adds, because the underground missile vaults are covered by big steel doors and in need of some serious cleanup. PH-58 might not get the museum treatment, but it's not too hard to imagine that the pool or mess hall living on—restored—in whatever the future of the site holds. In an email, Woolwich Township Clerk Jane DiBella writes that a commemorative radar tower may stay put as a reminder of the site's history.
As it happens, PH-58's location makes the base—and others in the PH zone—especially historically significant. The town of Swedesboro, formerly part of Woolwich Township (which owns the property), is a short drive from Rowan University in Glassboro, New Jersey. In June 1967, when Rowan was known as Glassboro State College, President Lyndon B. Johnson and Soviet Premier Alexei Kosygin met there for official talks. (Johnson wanted to meet in Washington, D.C., and Kosygin preferred New York City; Glassboro was the compromise.) Today, Rowan maintains a collection of artifacts from the summit, some of which has been digitized.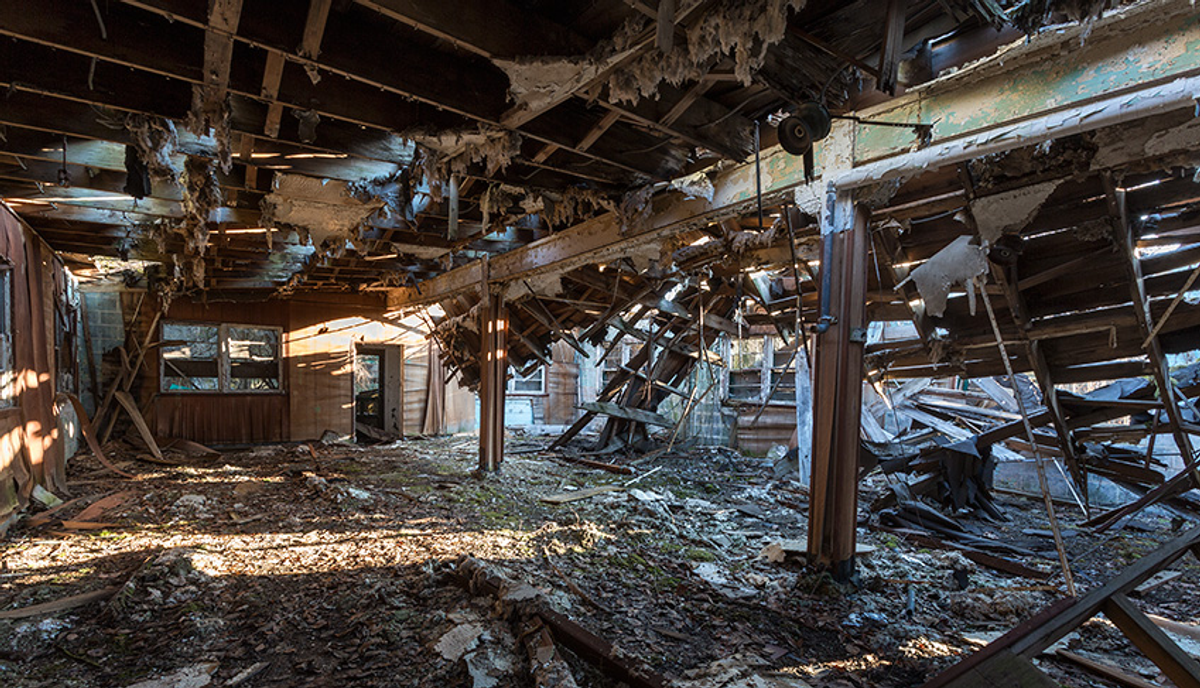 Heinzen, who is also the director of Rowan's Hollybush Institute (named for the campus building where the leaders met), says that while the summit produced no direct agreements, it set "a pattern" for future face-to-face meetings. The town's name has even seeped into diplomatic parlance, with the "Spirit of Glassboro" signaling a willingness to meet with an adversary in person. The Glassboro Summit was followed by the 1968 Nuclear Non-Proliferation Treaty, and the 1972 Strategic Arms Limitation Talks Agreement (SALT I).
The latter led to the shuttering of the Nike bases, if not their complete erasure. While many Nike bases nationwide were converted into housing, PH-58 malingered. Woolwich Township acquired the base from the federal government in 2009 for $828,000, but didn't want to resell during a recession. Of course, due to the COVID-19 pandemic, economic conditions are not necessarily better right now, but Woolwich Township is already fielding proposals anyway.