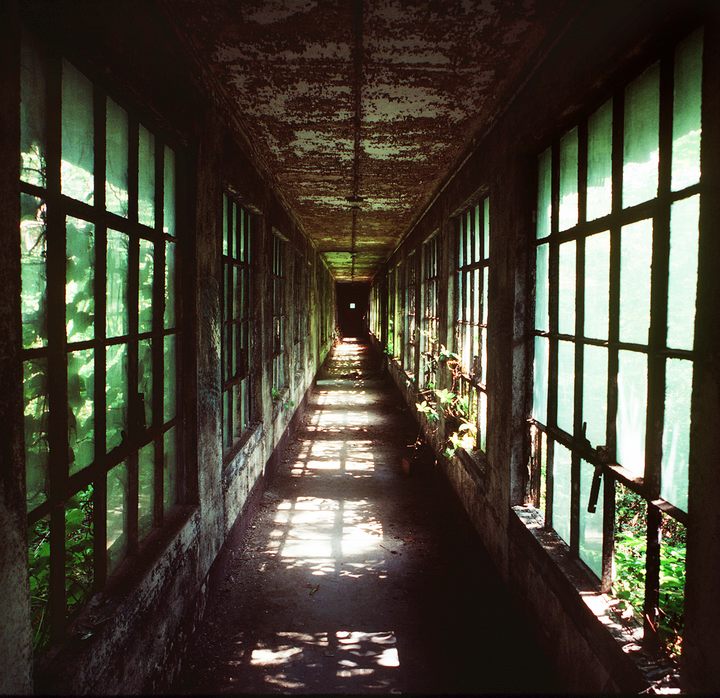 Capturing Ellis Island's Lost Period
The famous gateway to the United States lay abandoned for years before it was restored.
From the early-20th-century photos of Lewis Hine to movies such as The Godfather Part II, images of crowds and faces from all over the world enduring long journeys by ship to build new lives in America have been associated with a particular destination: Ellis Island. When the facility on an island in New York Harbor first opened its doors to receive hopeful immigrants—"your tired, your poor, your huddled masses yearning to breathe free," in the words of poet Emma Lazarus, which grace the nearby Statue of Liberty—in 1892, the first person to be processed was a teenage girl from Ireland named Annie Moore. When the U.S. government officially closed Ellis Island, then a World War II detention center, in 1954, the last detainee released was a merchant seaman from Norway named Arne Peterssen. Between Annie and Arne, more than 20 million people had been through the America's most famous immigration station, according to The New York Times.
After Ellis Island closed, its future and purpose uncertain and undecided, the buildings were neglected and abandoned for years. (Various proposals for its development were floated until 1964, when it was made part of the Statue of Liberty National Monument, managed by the National Park Service.) "Fast-forward to this hauntingly beautiful set of pictures taken in 1982 by Andrew Holbrooke, and what we notice first of course is the absence," writes Bob Ahern, the Director of Archive Photography at Getty Images, which holds the images. "No humans, and no faces. If Hine's lens looked to find meaning through the portrait, Holbrooke has found the hope and pathos through what is left behind."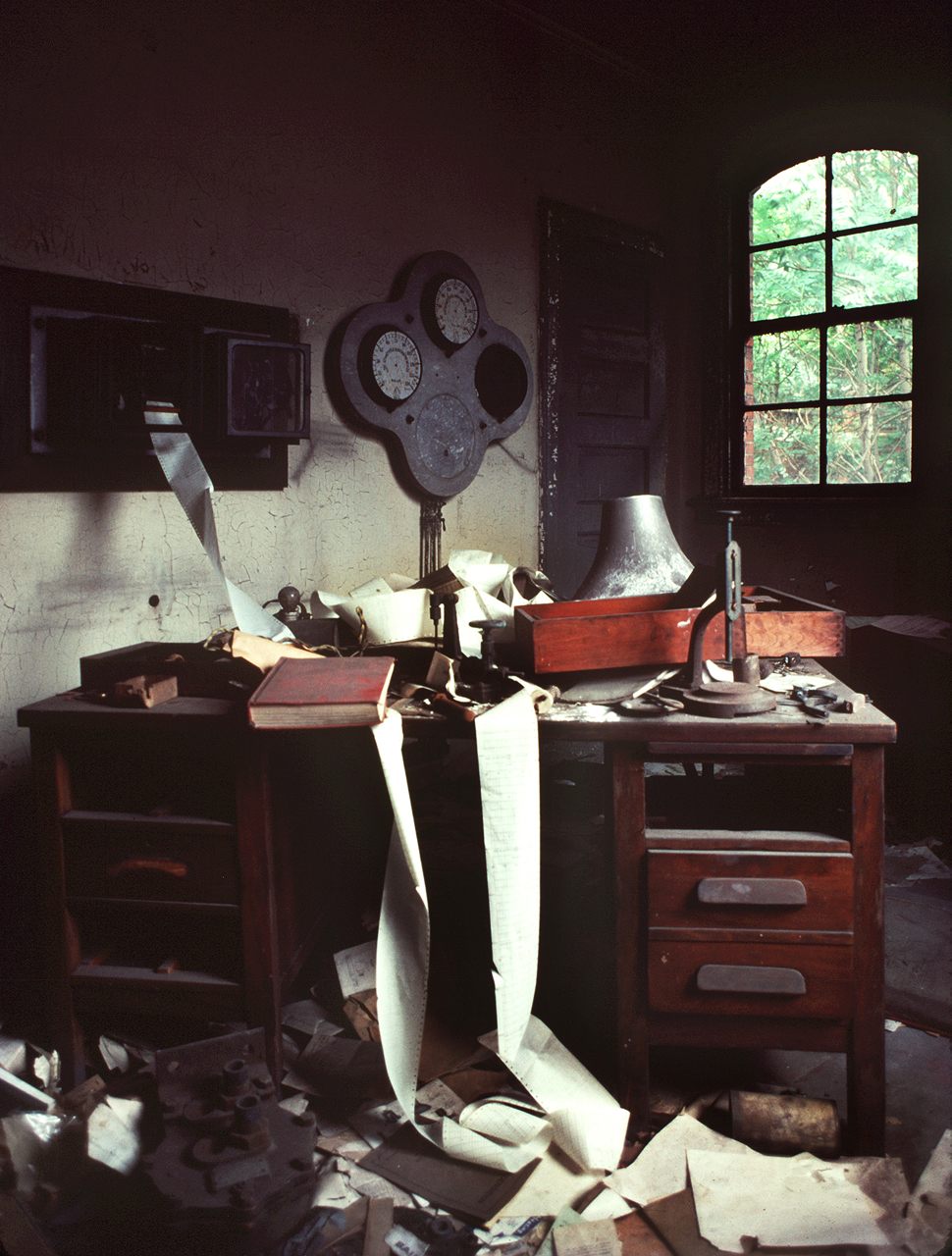 Holbrooke went to Ellis Island before its restoration began in 1985, when it was mostly forgotten in the shadow of its more famous neighbor, Lady Liberty. "I got permission from the [National Park Service] to spend weeks wandering around Ellis Island with a camera, including areas where tourists were not allowed," Holbrooke says. "There was a sense of history everywhere: the name cards in file cabinet drawers, empty steamer trunks, sinks filled with plaster, time gone by, graffiti left by immigrants, abandoned offices left in disarray, the shadow of a coat hanger." And Holbrooke found more. "There was life here too; pigeons flew in empty rooms, vegetation poked through cracks and broken windows, brilliant colors of fall burst outside."

Since parts of Ellis Island were restored and re-opened as the National Immigration Museum in 1990, tourists have flocked to this complex symbol of the American Dream to glimpse a piece of the country's history. (The south side, including the hospital, has not been restored, but can be toured with a guide.) What draws people is perhaps similar to what draws Ahern to these images: the overwhelming number of individual stories that can only be hinted at. "Bathed in beautiful light, we are asked to examine the crumbling walls, the abandoned spaces, and to explore the very textures of time passing. It is impossible to reimagine each individual journey of those millions of people, but in seeing Holbrooke's photographs we can respond to the collective. We occupy the same space, however fleetingly, and wonder on what became."

Holbrooke had similar thoughts when he walked through the abandoned site: "It was quiet as I wandered and I felt a sense of solitude. Millions of people passed through here. But the ghosts remain." Atlas Obscura has a selection of Holbrooke's photographs.