Found: A Recording of a Martin Luther King, Jr., Speech from 1964
The archivist at Pacifica Radio rediscovered a recording of MLK giving a speech in London.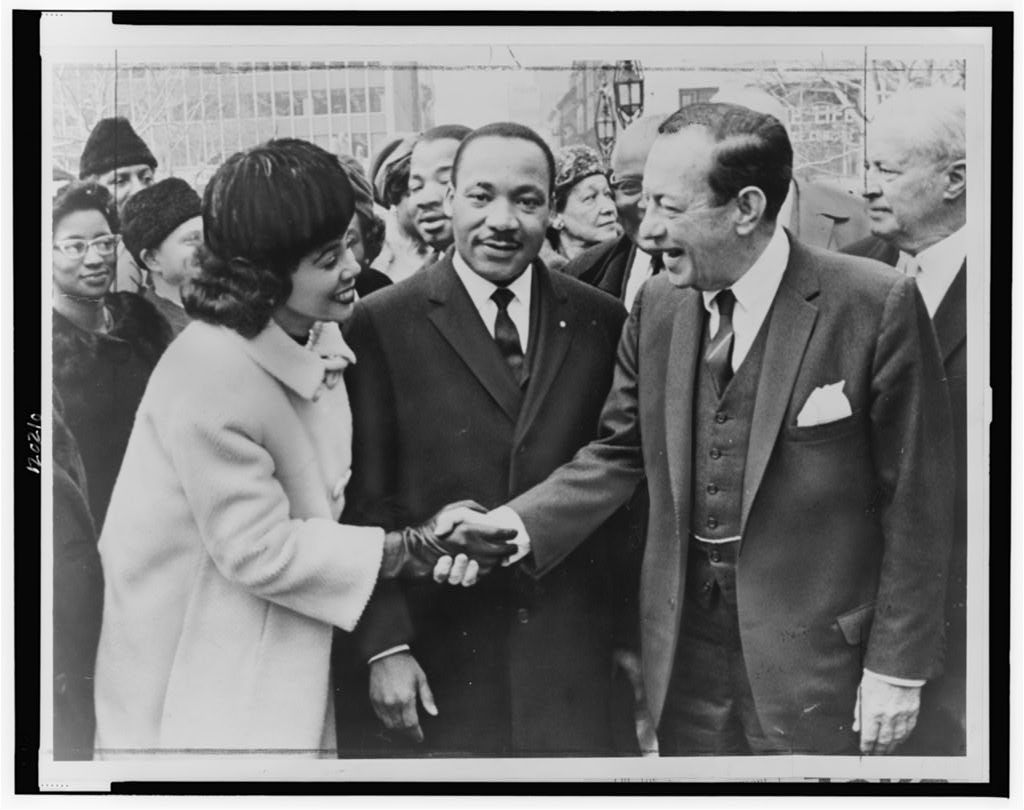 In December of 1964, a little more than a year after he gave his famous "I Have a Dream" speech at the March on Washington, Martin Luther King, Jr., traveled to Europe to accept the Nobel Peace Prize. A few days before he made his way to Oslo, he was in London, giving a speech to activists in England. A correspondent for Pacifica Radio was at the event, which was sponsored by the group Christian Action, and he recorded it.
That recording was recently rediscovered by a Pacifica Radio archivist, and on this Martin Luther King Day, Democracy Now! rebroadcast the speech. 
Here's how it begins:
I want to talk with you mainly about our struggle in the United States and, before taking my seat, talk about some of the larger struggles in the whole world and some of the more difficult struggles in places like South Africa. But there is a desperate, poignant question on the lips of people all over our country and all over the world. I get it almost everywhere I go and almost every press conference. It is a question of whether we are making any real progress in the struggle to make racial justice a reality in the United States of America. And whenever I seek to answer that question, on the one hand, I seek to avoid an undue pessimism; on the other hand, I seek to avoid a superficial optimism.
The reverend goes on to talk about the history of racial oppression in America and the civil rights bill, voter registration in the American South, economic divisions, apartheid in South Africa, Barry Goldwater, Nelson Mandela, and nonviolent resistance. He ends the speech on a note of hope:
With this faith, we will be able to adjourn the counsels of despair and bring new light into the dark chambers of pessimism. With this faith, we will be able to transform this pending cosmic elegy into a creative psalm of peace and brotherhood. With this faith, we will be able to speed up the day when all of God's children—black men and white men, Jews and Gentiles, Protestants and Catholics, Hindus and Muslims, theists and atheists—will be able to join hands and sing in the words of the old Negro spiritual, "Free at last! Free at last! Thank God Almighty, we are free at last!"
Less than four years after receiving the peace prize, King was assassinated, in April 1968.