Found: A Medieval Knife That Was Used Like an Eraser
It was probably some scribe's best friend.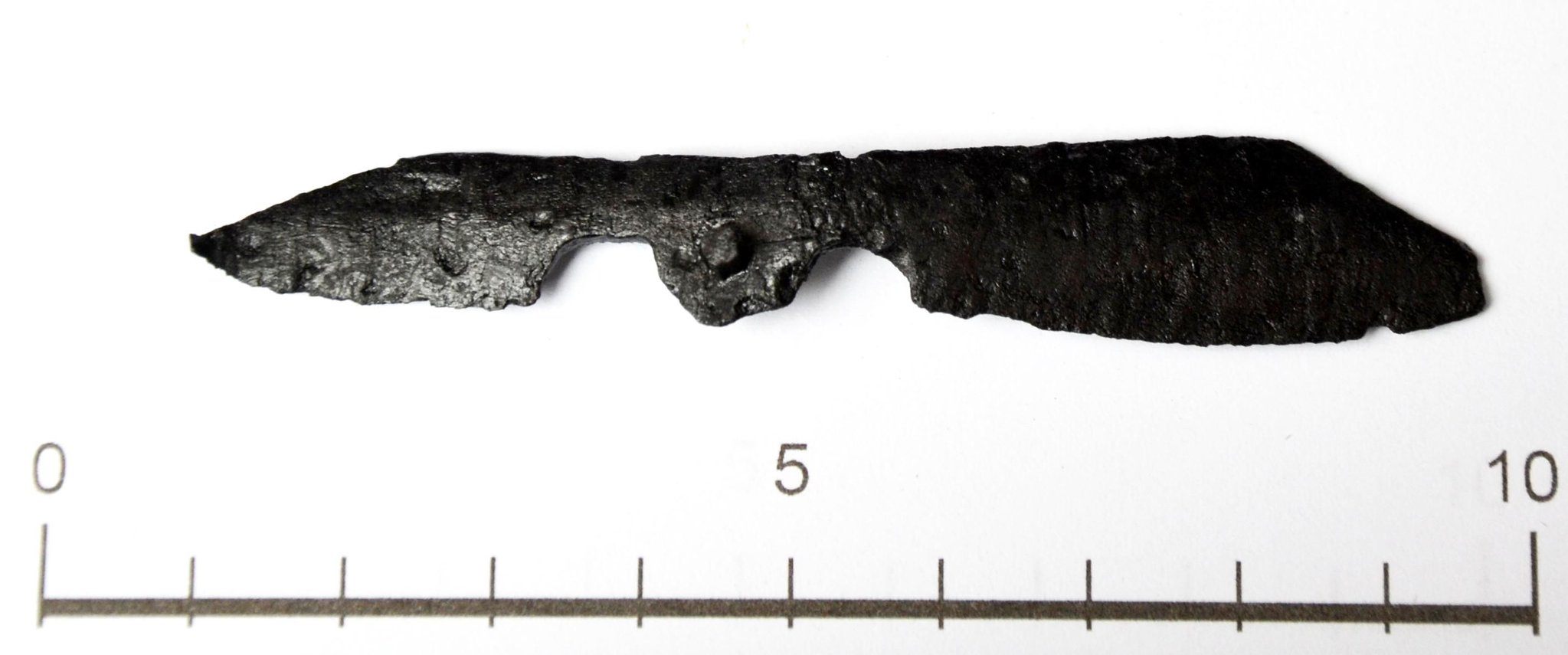 What does it take to write a book? A good idea, a pen, and some paper? Maybe a laptop and an on-demand publisher? Back in medieval times things were a little more complicated. Books were the result of months of work that involved the collaboration of tanners to make parchment (paper wasn't used in Europe until 1450), artists trained in illuminations, woodworkers to make bindings, and, of course, scribes.

The job of a scribe was to copy the text from an existing manuscript using a quill pen and an inkhorn. When they made mistakes, they had to scrape the ink off the page with a sharp knife, a painstaking job that could easily ruin a piece of parchment. Knives were also used to sharpen pen tips when they stopped holding ink. Occasionally they expressed their frustration in marginalia—little notes on the edges of pages. One read:" "A curse on thee, O pen." A good knife would have been indispensable.
Archaeologists digging the site of a medieval castle in Pasym, in northern Poland, think they have unearthed one of these error-amending tools. The 3.5-inch knife was probably crafted in the eighth or ninth century, and is composed of two blades—1 inch and 1.6 inches, respectively—with a grip in between.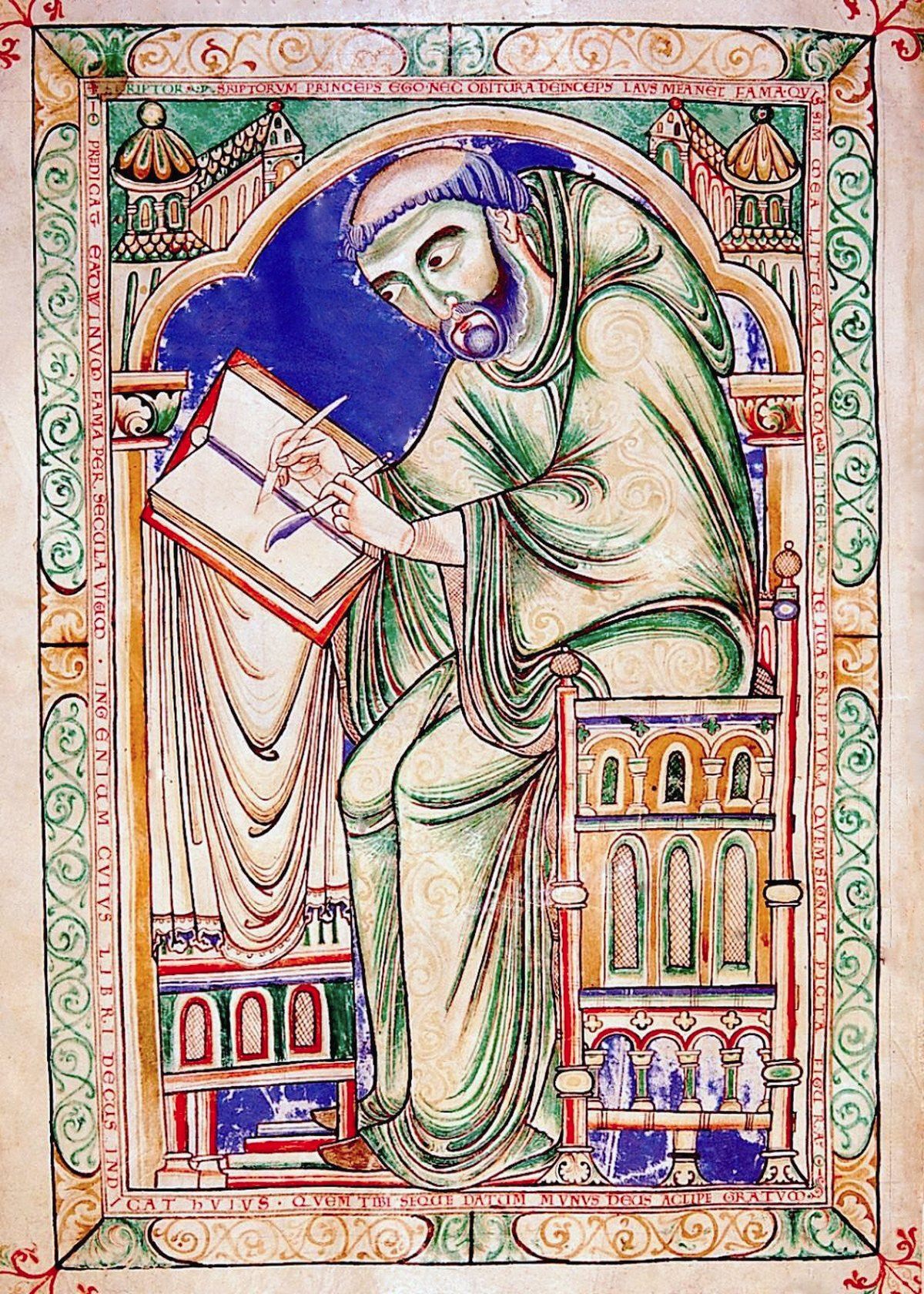 "No similar object has been found in Poland until now," said Kacper Wadyl, of the Institute of Archaeology of the University of Warsaw, in a statement. According to Wadyl, who led the excavations with Kacper Martyka from the Museum of Warmia and Mazury in Olsztyn, similar artifacts have discovered in Scandinavia and the British Isles. Curved knives of this type also appear in local medieval miniatures that show the book-making process.
"On this basis, we know that knives with a variety of blades accompanied all stages of manuscript creation: they were used to cut parchment, mark lines, control the shape of letters, and erase mistakes," the archaeologist said. "It appears that they were originally used by scribes, but with time they were probably adapted by other crafts that required precision, where the possibilities offered by knives with two different blades were extremely desirable. So they could be used for processing leather, wood, or bones."