Found: Wolf Puppies Born Outside of Rome for the First Time in Decades
The animals are part of the city's founding mythology.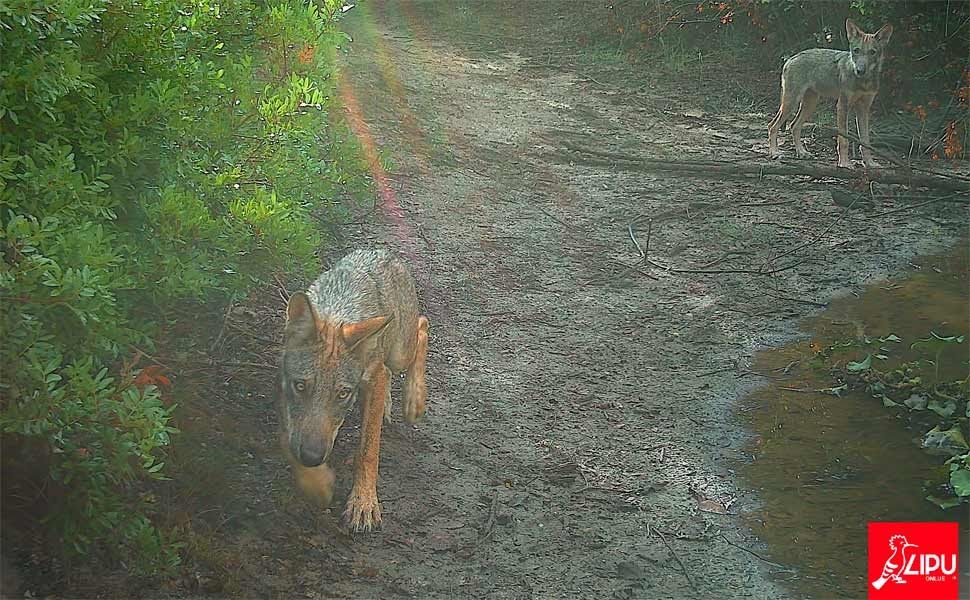 Centuries ago, wolves were commonly found around Rome, Italy. They're also part of the city's founding myth. But over time, hunting reduced their numbers until they were living only in one area, in the mountains of central Italy. In 1971, they received protected status.
Since then, the number of wolves in Italy has grown to somewhere between 1,500 to 2,000, and in 2005 wolves were first seen around Rome. Now, for the first time in many years, wolf puppies have been born in the vicinity of city, The Telegraph reports.
The two puppies were spotted at a nature reserve not far from the city's international airport. The area is protected by a bird conservation group, LIPU, and in 2014 the puppies' father, Numas, was first seen in the reserve. He and his mate, Aurelia, were also seen together in 2016. Now, their offspring have been captured cavorting in the woods by hidden cameras.
Wolves are sometimes seen as a threat to livestock, which is one of the reasons they were hunted to such small numbers. But, according to the conservation group, farmers shouldn't worry about these wolves. Based on analysis of their feces, they eat only wild boar, which no one likes anyway.