The Archaeobotanist Searching Art for Lost Fruit
Renaissance paintings can hide botanical secrets.
Like many natives of Italy's Umbria region, Isabella Dalla Ragione grew up learning about the great Renaissance painters active there during the 15th and 16th centuries. Piero della Francesca, Pinturicchio, and Rafael all left their mark in the churches and feudal palaces that dot the rolling hills of the Upper Tiber Valley. But it wasn't until a few years ago that Dalla Ragione, an agronomist and Perugia native, realized that local works of art contained precious clues into Italy's lost biodiversity. By combining clues from artwork, ancient manuscripts, and oral histories, she was able to identify hundreds of Renaissance-era fruits. She now grows many of them in a 20-acre farmstead as an outdoor museum of Italy's past.
Dalla Ragione was born in 1957 in San Sepolcro, the hometown of the early Renaissance master della Francesca. Like much of rural Italy, San Sepolcro and its surroundings were farmed for centuries according to the metayage system. Landowners would grant farmers the right to work the land in exchange for 50 percent of the harvest.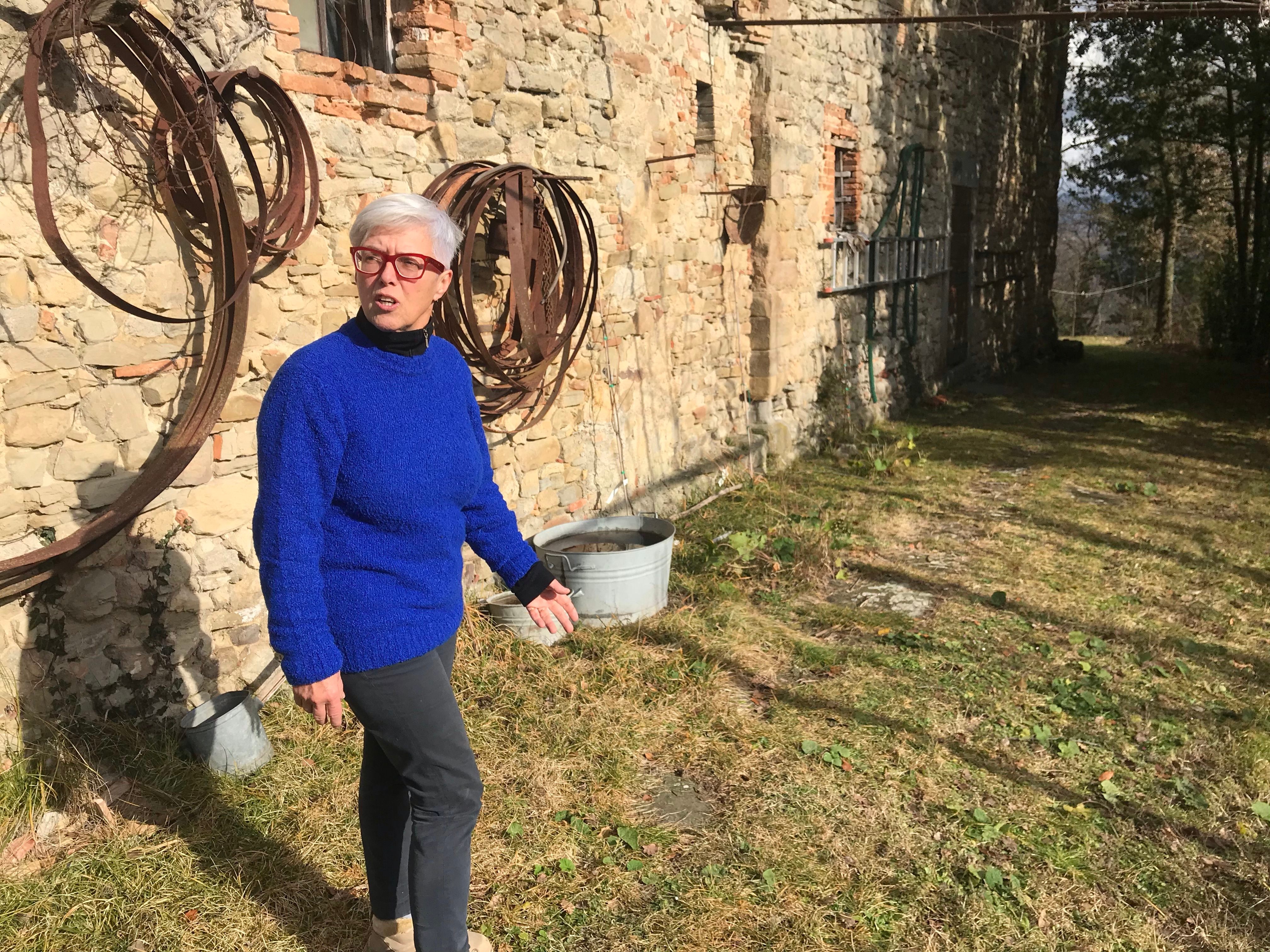 When Italy transitioned to an industrial economy during the 1950s, farmers fled to cities to look for jobs. Many of their centuries-old practices were set to be lost. That's when Livio Dalla Ragione stepped in. A farmer himself, Dalla Ragione's father spent much of his life trying to preserve local folk culture. "We would spend hours looking for equipment and plants in abandoned fields," Dalla Ragione explains. "To me, it was like going on a hunt for lost treasures."
Inspired by her childhood adventures, she went on to study agronomy at the University of Perugia, where she specialized in the genetic and cultural history of fruit. Her joint interest in science and culture is also at the core of Archeologia Arborea, an organization that she co-founded in 1972 with her father to protect local farming knowledge.
By combining traditional research methods, such as archival consultation, with explorations of abandoned fields and monastic orchards, the Dalla Regions were able to identify hundreds of plants that they planted in their 12th-century farmstead in San Lorenzo di Lerchi. But two decades ago, she realized that precious clues into past varieties were hiding in plain sight, depicted in Renaissance frescoes and paintings preserved in the palazzos and museums of central Italy.
In the mid-2000s, Dalla Ragione began to visit the archives of Palazzo Bufalini, a 16th-century palace erected by a landowning family in the nearby town of Città di Castello. The Bufalini palace hosts a rich collection of ancient documents, including kitchen invoices and recipes filled with references to historic plants. It was during a study session at the Bufalini's library that Della Ragione had a life-changing revelation. "I would sometimes look up to the ceiling to rest my eyes from reading," she explains. "And I started to wonder if those frescoes could tell me something about ancient varieties."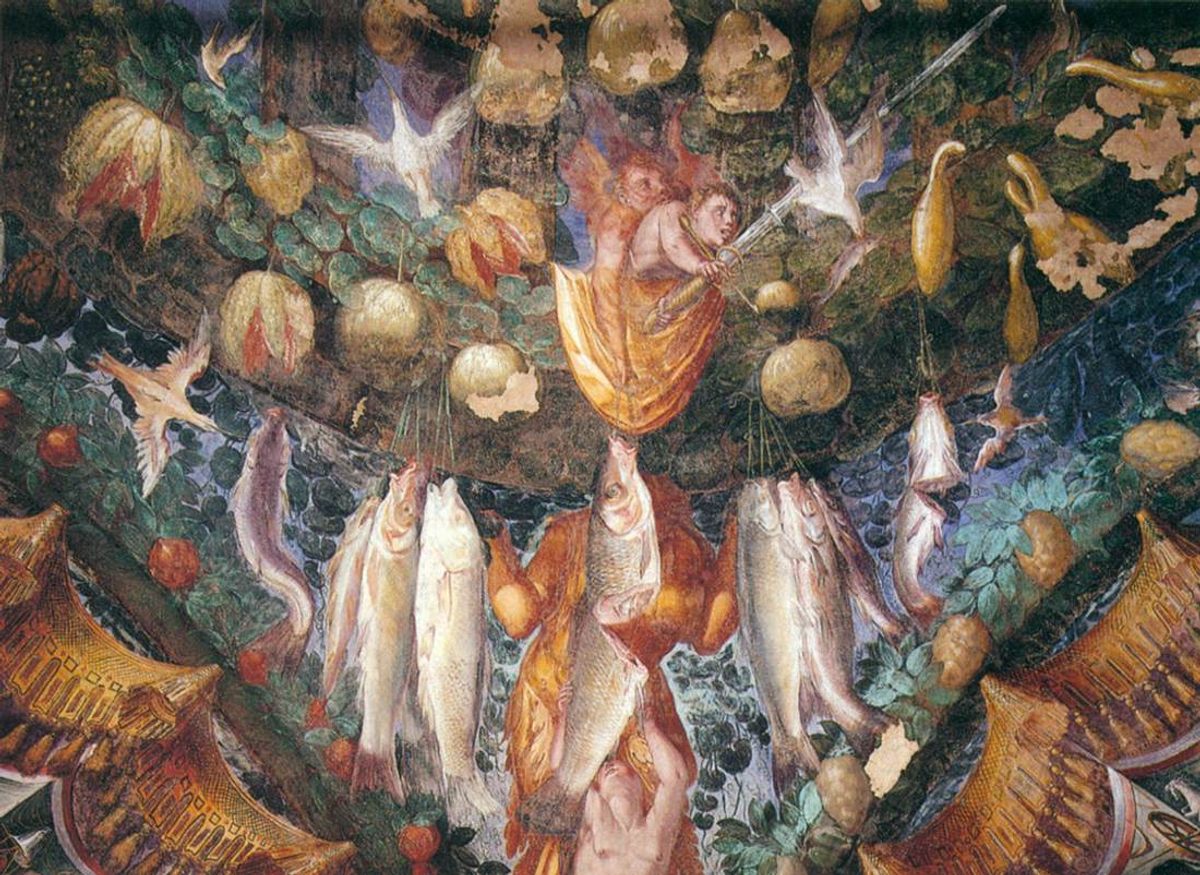 Like many Renaissance buildings, the interior rooms of Palazzo Bufalini are decorated with colorful frescoes of pagan and Christian subjects, surrounded by festoons of fruit and vegetables. Dalla Ragione soon discovered that the artist was Cristofano Gherardi, a student of 16th-century artist and historian Giorgio Vasari. Vasari was known to encourage his pupils to choose "real fruits" as subjects. "Gherardi painted cucumbers, melons, or pumpkins after studying them in real life," Dalla Ragione says. "So they must have grown in nearby farmsteads or in the palace's own orchard."
Most of these varieties, such as white cucumbers or millet, are now rare in this part of Umbria. According to Fabio Parasecoli, a professor of food studies at New York University, the onset of large scale industrial farming from the 1950s onwards led to the abandonment of varieties that did not grow fast enough, had low yields, or could not be harvested mechanically.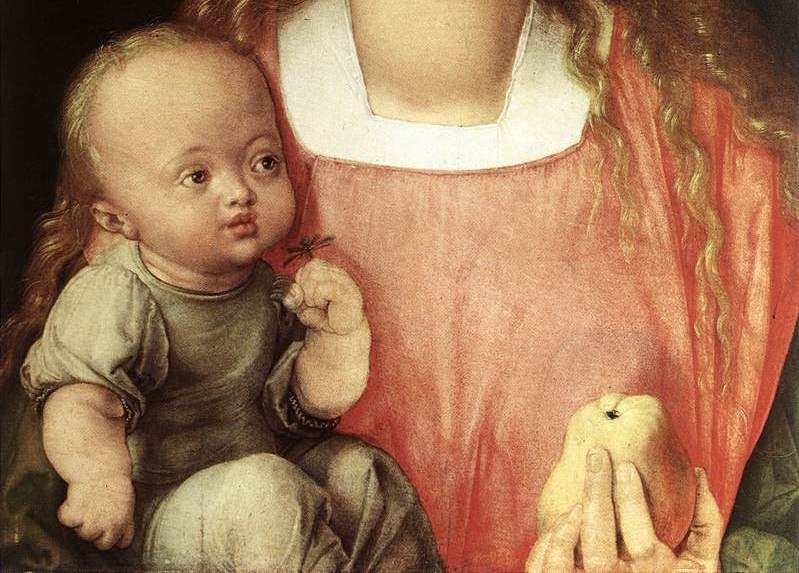 But Dalla Ragione was able to recognize and catalogue most of the biological subjects painted by Gherardi, checking them against information from the Bufalini's archives and the oral histories gathered during research trips with her father. Inspired by her discoveries, she set to study more Renaissance-era paintings across central Italy. But she soon realized that botanical details were often overlooked or misunderstood.
Take "Madonna and Child with the Pear," an oil-on-wood painting completed in 1526 by German master Albrecht Dürer, currently preserved at the Uffizi Gallery in Florence. "You can find so many texts detailing the symbolic meaning of pears in this painting," Dalla Ragione says. However, the distinctive shape of the top of the fruit in Durer's painting made Dalla Ragione realize that it was actually a "mouth of the ox" apple, an ancient variety that Dalla Ragione had found years ago in an abandoned field near Perugia and now grows on her farmstead.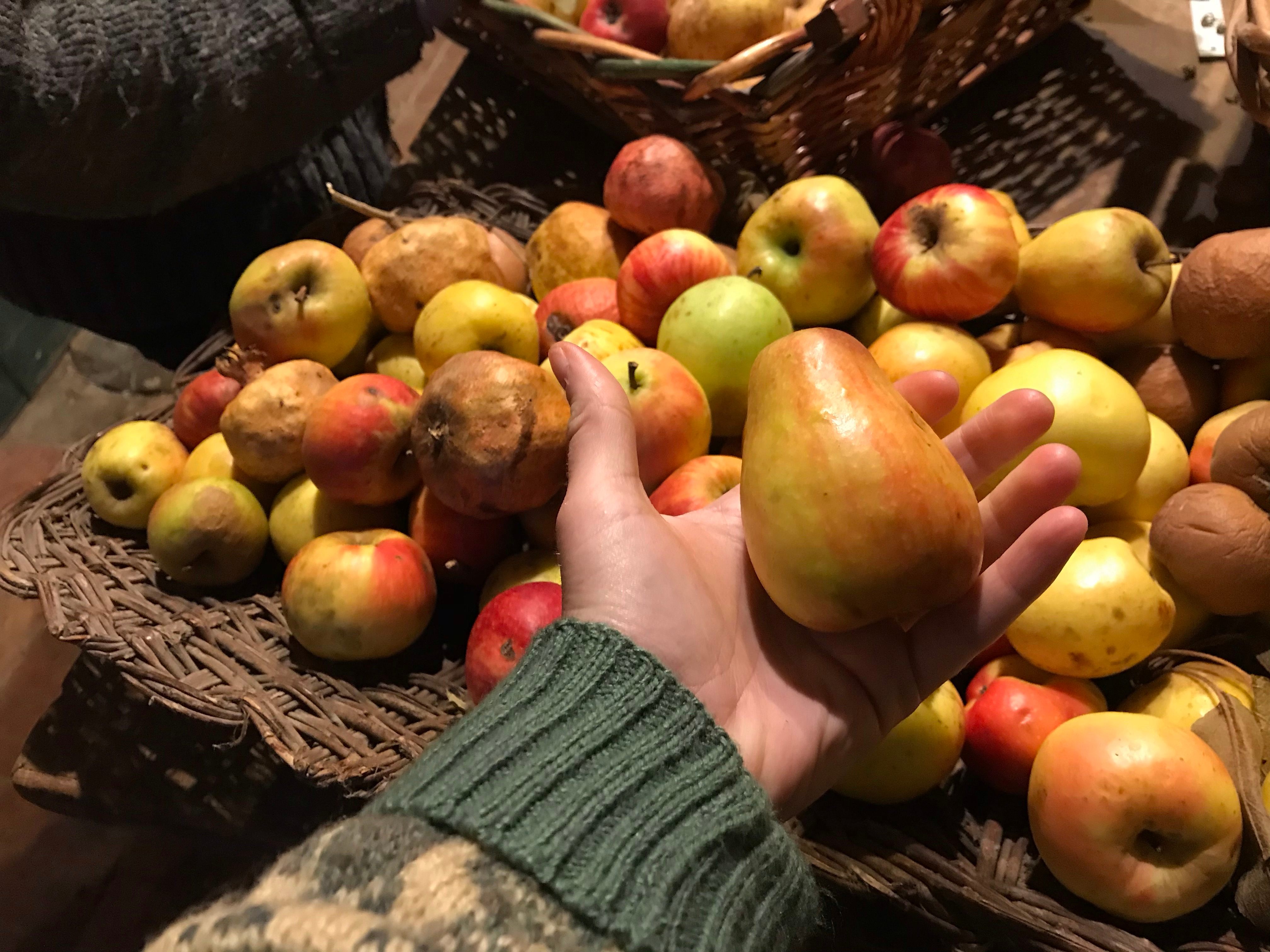 Sometimes, looking at works of art can lead to new discoveries. That happened with an apple-like pear that she rediscovered, thanks to a painting by Renaissance artist Francesco Squarcione. In "The Virgin and the Child," a 1460 painting held at the Berlin State Museum in Germany, the artist painted a fruit to the right of Jesus's feet. "Most art historians refer to this fruit as an apple," Dalla Ragione says. "But I wasn't convinced."
She searched for references to a "flat apple" in old manuscripts, but soon realized that what Squarcione depicted was in fact a "pera verdacchia," a variety of pear once commonly used in Umbria to make baked pears and crostatas. After a hunt across abandoned the farmsteads and monastic gardens of the Upper Tiber valley, Dalla Ragione eventually found a pera verdacchia in a field near Arezzo, Tuscany.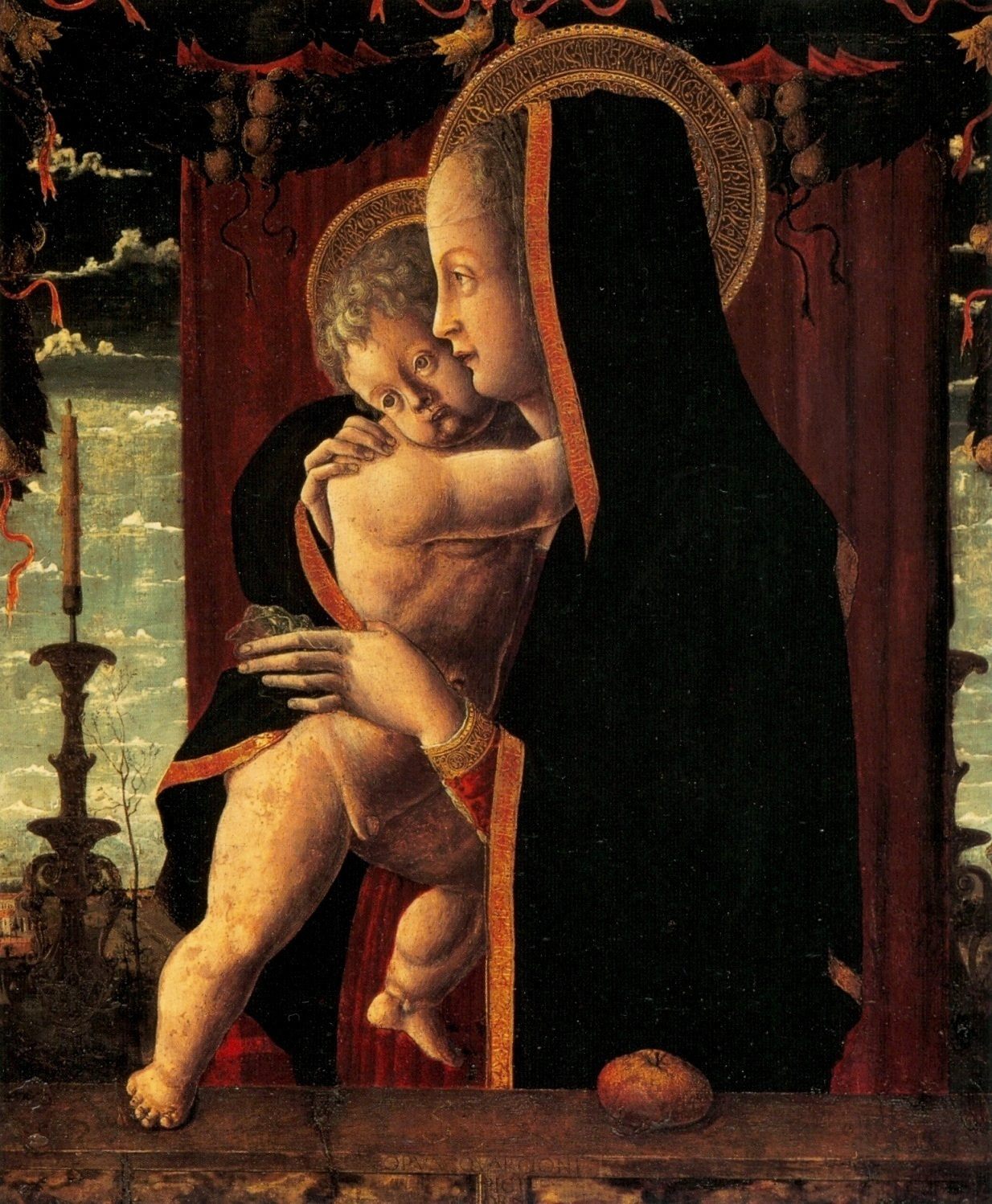 Once she finds a long-lost tree, Dalla Ragione plants three samples in her farmstead and puts them up for adoption via Archeologia Arborea's website. "If you adopt a tree, it means your contribution will be used for its preservation," she says. "Some adoptive parents come from as far as the U.S. or Australia."
She personally takes care of her 600 plants year-round. Between September and October, she picks up most of her pears and apples and preserves them inside an abandoned chapel next to her farmstead. Standing against the chapel's frescoes, these baskets of fruit symbolize Archeologia Arborea's mission statement: that plants are an essential element of cultural heritage.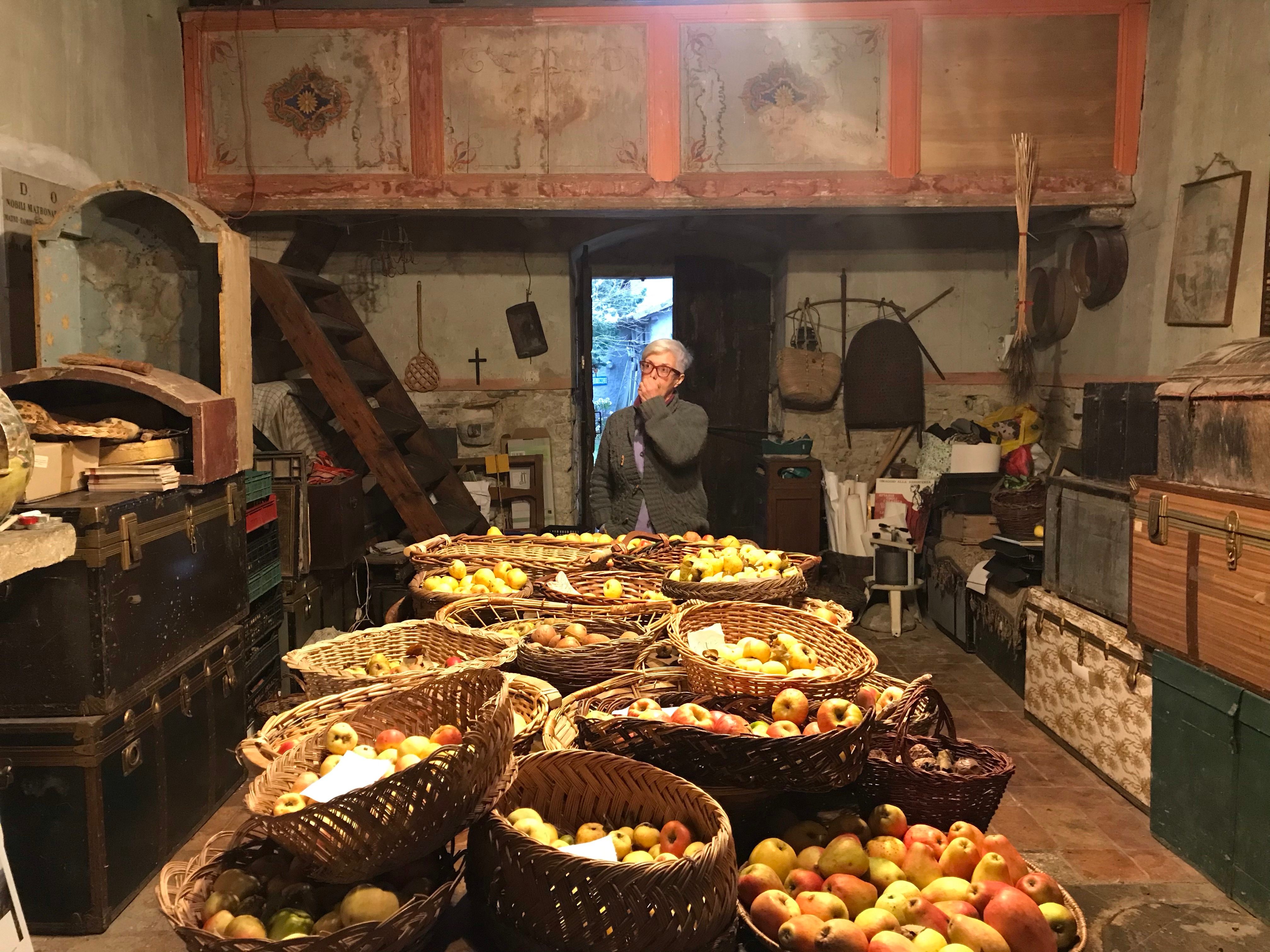 "Our communities used to revolve around plants," Dalla Regione says, noting how locals carefully took seeds with them as they migrated across the Atlantic in search of a better life. "People considered plants as the core to their identity." That's why she thinks that botanical accuracy is essential, especially when looking at depictions of plants in art. Some art historians are interested in her search, but most are reluctant to update their long-held analyses to include her insights. "I'm a rural agronomist," she says. "Some experts just ignore me.'
Despite skepticism, she has never stopped looking at art or clues into lost fruit varieties. Together with a team of historians and archivists, she produced a volume in 2009 entitled "Beholding Natural Fruits" detailing the botanical insights gathered from Gherardi's art. And she is now working on a new book, to be published next year, detailing more discoveries about the fruits depicted by Renaissance artists. "There is so much knowledge hidden in works of art," she says. "But it's essential to write it down before it's too late."
Gastro Obscura covers the world's most wondrous food and drink.
Sign up for our email, delivered twice a week.