The Final Resting Places of 7 Famous Dogs
Man's best friend in life and death.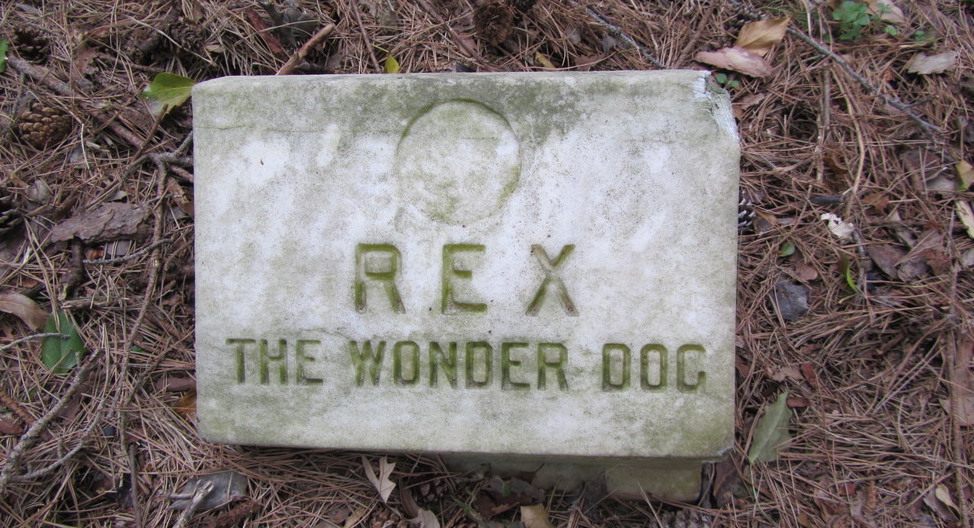 Every good dog deserves a proper send-off, but few pups reach a level of fame that earns them a memorial that will be visited for generations. These seven graves comprise a macabre memorial tour of the Western world's most beloved fallen canines. These burial sites and monuments hold or honor dogs in a manner befitting humankind's best friend.
Asnières-sur-Seine, France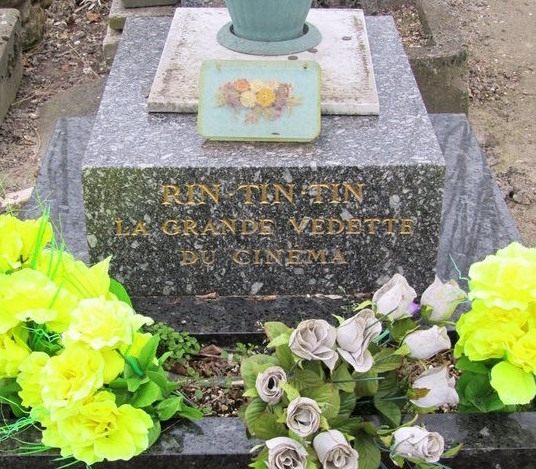 Opened in 1899, the Cimetière des Chiens, or Cemetery of the Dogs, is the oldest pet cemetery in Europe. Here among the dog toy–decorated tombs and stone doghouse mausoleums is the final resting place of one of the biggest canine celebrities of all time, Rin Tin Tin. The world-famous German Shepherd appeared in nearly 30 Hollywood films, and is largely responsible for the popularity of the breed as pets. Rin Tin Tin's descendants starred in even more films and the Adventures of Rin Tin Tin television series. Despite being an American movie star, Rinty is buried in France, where he was found and rescued from the trenches during World War I.
Hartsdale, New York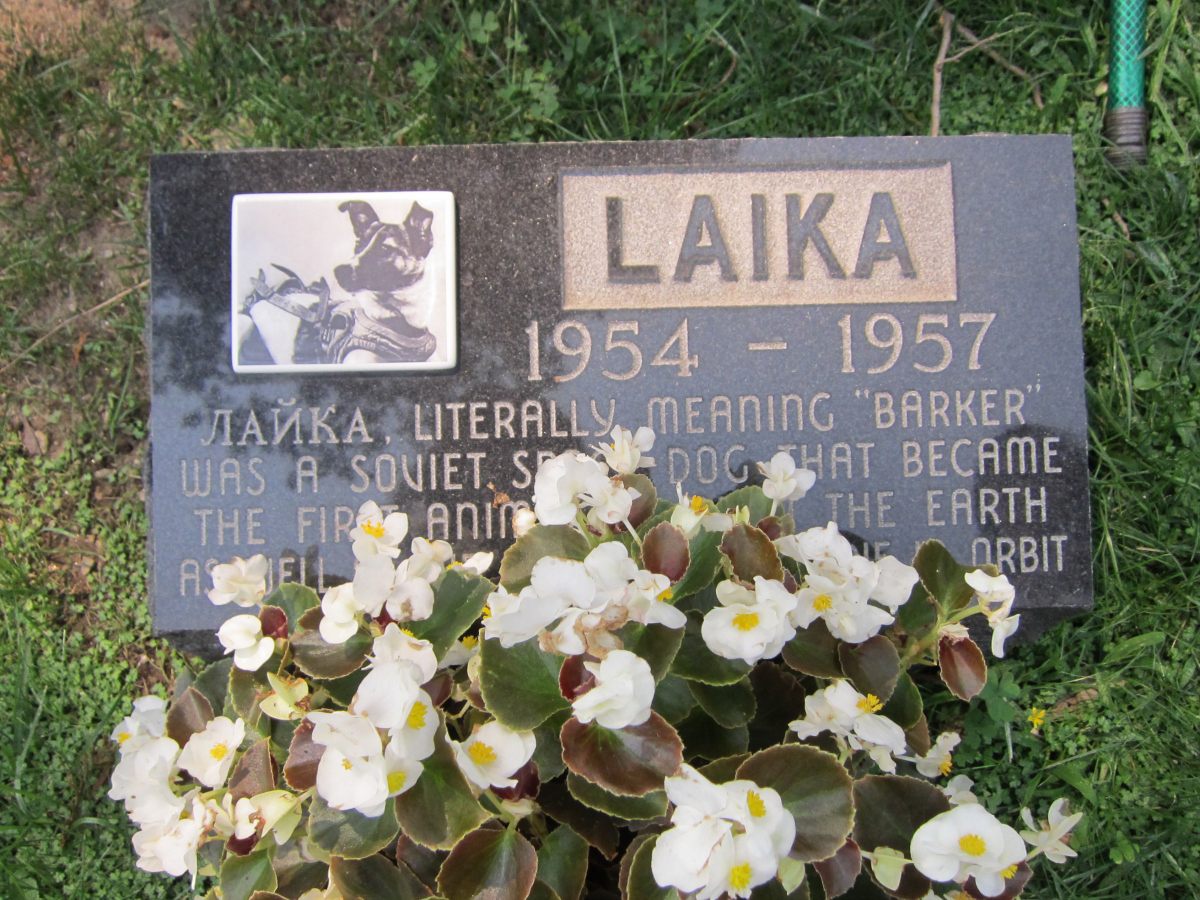 Speaking of oldest pet cemeteries, hop across the Atlantic to New York and you'll find Hartsdale Pet Cemetery, the first in the United States. Founded in 1896, its five acres holds more than 80,000 dogs, cats, rabbits, birds, reptiles, monkeys, and horses. Oh, and a lion, and even some humans.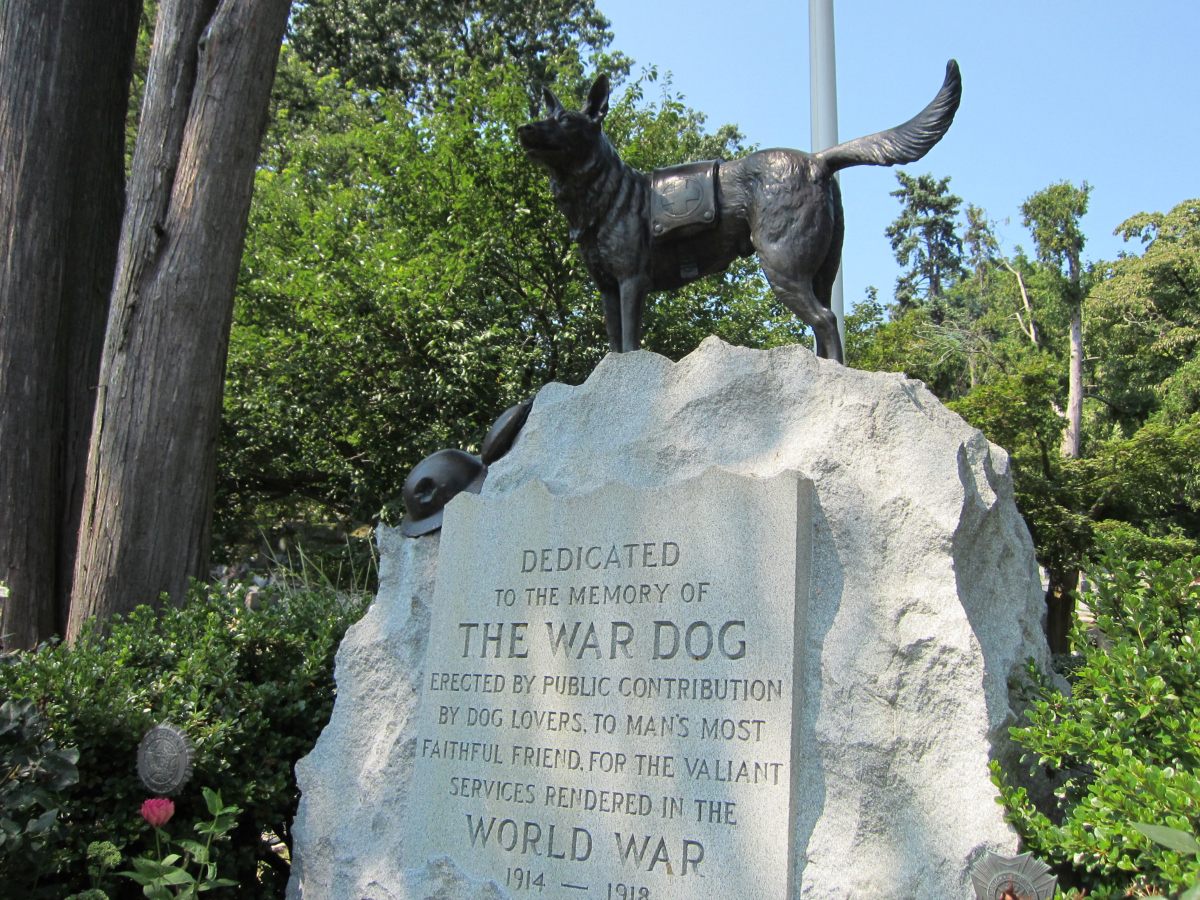 At the center of the cemetery is the War Dog Memorial that honors the dogs that served in World War I and is encircled with tributes to the space dog Laika (who is not buried in the cemetery), as well as the dogs who helped with search and rescue following the Oklahoma City bombing in 1995. Sirius, a dog who lost his life in the September 11 terror attacks, is also memorialized.
Los Angeles, California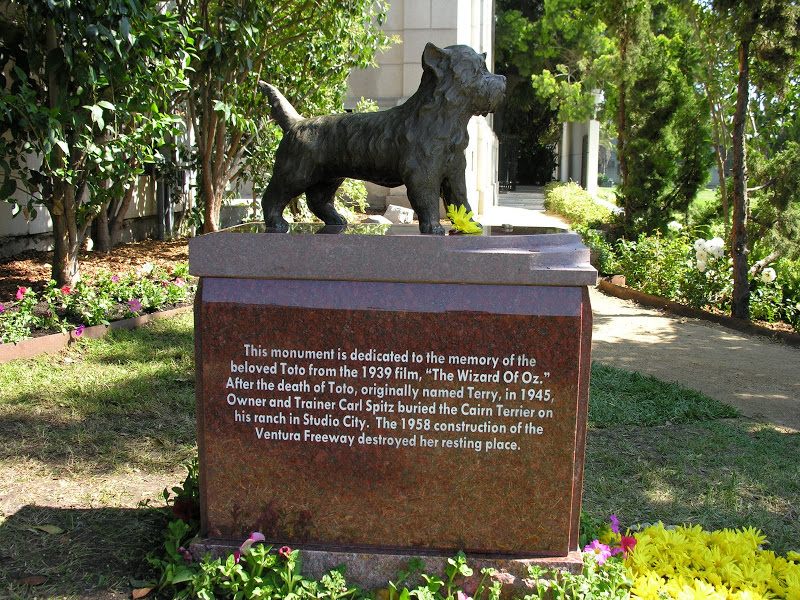 As we all know from The Wizard of Oz, "There is no place like home." Unfortunately for the film's beloved pooch, Toto's own puppyhood home—as well as his gravesite—was bulldozed by the state of California in 1958 to make way for the Ventura Freeway.
Many years later, concerned that there was nowhere to commemorate the celebrity pup, some fans got together and launched an online campaign to build a memorial for Toto at Hollywood Forever Cemetery in Los Angeles. Robert Baum, great-grandson of The Wonderful Wizard of Oz author L. Frank Baum, even attended the dedication to pay his respects to the canine movie star. The crowd sang a rendition of Somewhere Over the Rainbow.
Makanda, Illinois
This unassuming memorial stone is dedicated to a mysterious dog named Boomer who is said to have died trying to save his master. As the story goes, Boomer, who had just three legs, was running alongside a railway line when a fire broke out on the train. Seeing this, the dog supposedly lifted his leg mid-run and attempted to put the fire out with his urine—a heroic bit of multitasking that unfortunately cost the dog his life. While this tale may seem a bit outlandish, it nonetheless inspired the creation of the Boomer memorial under which the dog is said to be buried.
Edinburgh, Scotland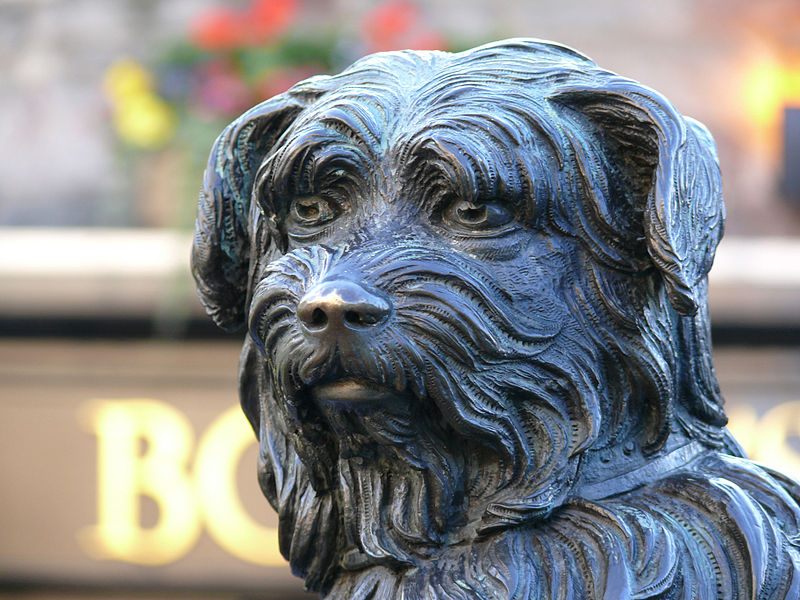 The tombstone of Greyfriars Bobby reads, "Let his loyalty and devotion be a lesson to us all." The little skye terrier is said to have stood vigil at his owner's grave for 14 years. His dedication and loyalty became legendary, and when the dog finally died in January 1872, he was laid to rest in Greyfriars Kirkyard, not far from his owner's grave.
It's a heartwarming story that has inspired numerous books, films, and even an episode of Futurama. Unfortunately, it seems the whole thing may have been just a publicity stunt, and the original Bobby was just a stray who found that by lingering around the churchyard he could get snacks from sympathetic visitors who assumed he was mourning the loss of his owner.
Daytona Beach, Florida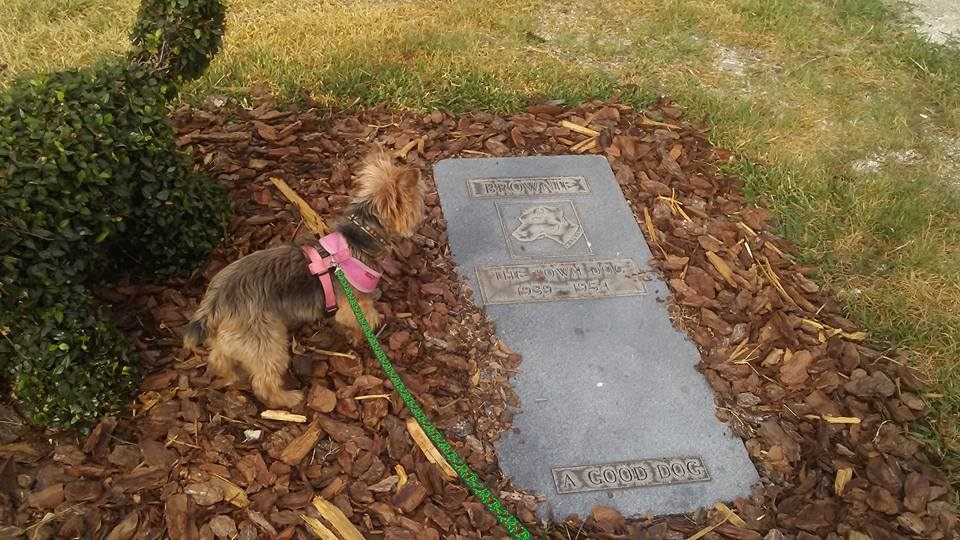 Owned by no one but beloved by all, Brownie, a large, brown, short-haired stray dog, lived on Beach Street for 15 years, and became known far beyond his seaside home as the Town Dog of Daytona Beach. Locals, Beach Street merchants, and tourists all donated funds to keep Brownie well fed and well cared for, and they even established a Florida Bank and Trust account in his name to make sure there was always enough money to buy dog food and pay vet bills. Each year, the townspeople bought Brownie a dog license, his tag always #1—signifying that he was the official goodwill ambassador for the town.
When Brownie died on Halloween in 1954 at the age of 15, the entire city mourned the good boy's passing and 75 people attended his funeral. The mayor gave the eulogy.
Linwood, New Jersey
This quaint New Jersey graveyard, started in 1918 by a husband and wife who loved their pets almost as much as they loved each other, is the eternal resting place for thousands of beloved pets. Many celebrities who performed in nearby Atlantic City buried their companions here, and showbiz pups including Petey from the short-film series Our Gang and Rex the Wonder Dog also rest here.
Rex was a star attraction at Atlantic City's Steel Pier during the 1930s and 1940s. Many people flocked to see this dynamic dog bravely take to water skis. Another star dog was Paradiddle Ben. He has one of the most notable tombstones, engraved with the masks of comedy and tragedy. Services at Clara Glen could be very elaborate. It is said that the burial of one Atlantic City bartender's dog featured 20 limousines.
This story originally ran on March 13, 2017, and has been updated with minor edits.