The Forgotten History of the Neapolitan 'Kindergarten Ship'
The educational experiment in Naples Harbor that turned street children into sailors and students.
Vincenzo Commez was born into poverty in Naples in the first years of the 20th century. He begged on the street to help feed his mother and six siblings. He worked in a coal mine. With his father in prison, after his mother died of cholera, his aunt took him and a brother to the Naples navy yard, to join other scugnizzi—street urchins—as part of an educational experiment designed to turn them into respectful citizens. He was among 750 street children who, over 15 years, boarded a ship docked there called Caracciolo. In 1914, Commez wrote:
After two days we were dressed as sailors and we were sailors like everyone else who was on board. After two months a "mum" came on board, Ms. Civita, who is so kind and affectionate towards us.
The "kindergarten ship," as it was known, was led by that kind woman, Giulia Civita Franceschi, a Naples-born educator who emphasized practice over theory. The "Civita Method" did not "simply teach them a useful skill for life" writes Maria Antoinetta Selvaggio, sociologist and author of the book Transforming Street Urchins into Adult Sailors on the Training Ship "Caracciolo" (1913–1928): Giulia Civita Franceschi and Her Educational Vision, in an email interview. "[It] also prepared them to be conscientious and dignified citizens proud of having walked the walk to social redemption and true resilience."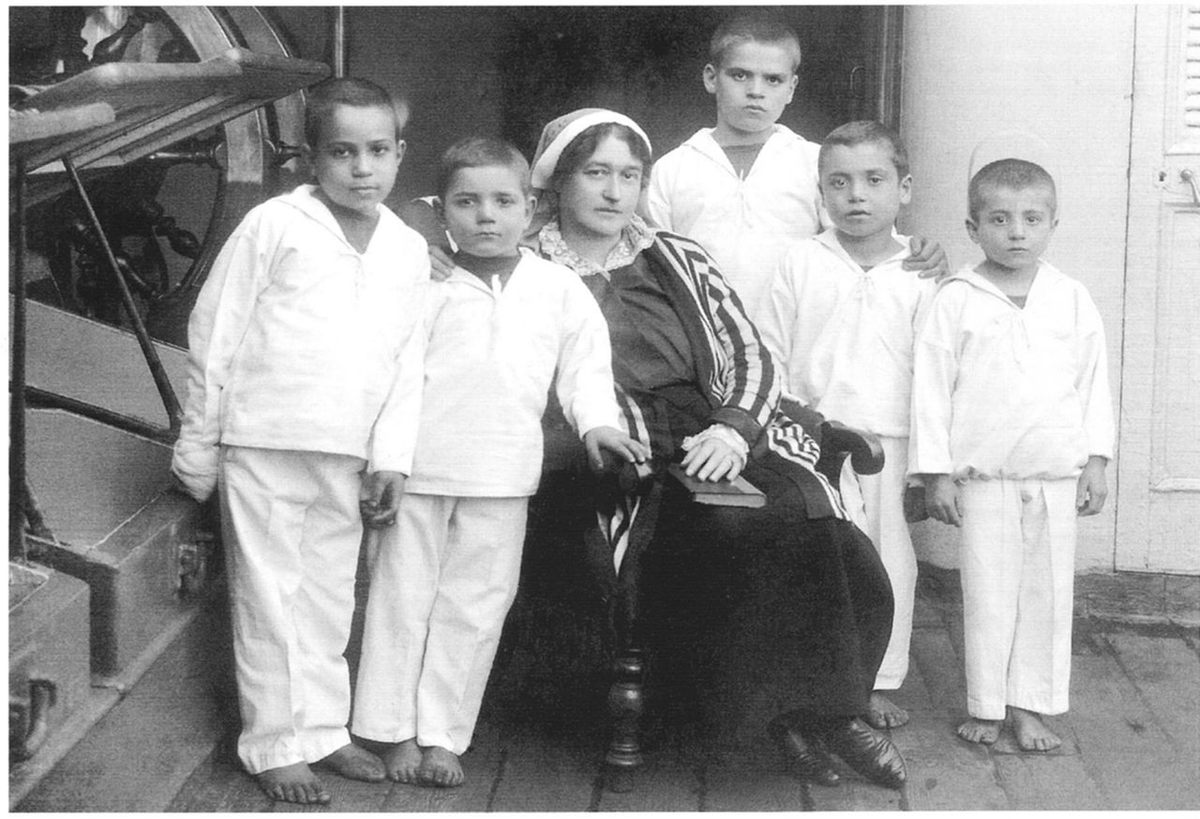 The idea of a training ship for disadvantaged children wasn't new in Italy. In 1883, Genoa had established the training ship Garaventa and in Venice, Scilla was open to orphans of fishermen. In Naples, the situation of the poor was particularly desperate. Housing was unsanitary and overcrowded. Malnutrition was common. The cholera outbreak of 1910–11 killed an estimated 2,600 people over five months. In 1911, a law was passed to approve the donation of Caracciolo, a former Navy ship, to the city. In August 1913, Civita came aboard as head of the program, which was open to boys between the ages of six and 16 (despite being referred to as a "kindergarten ship").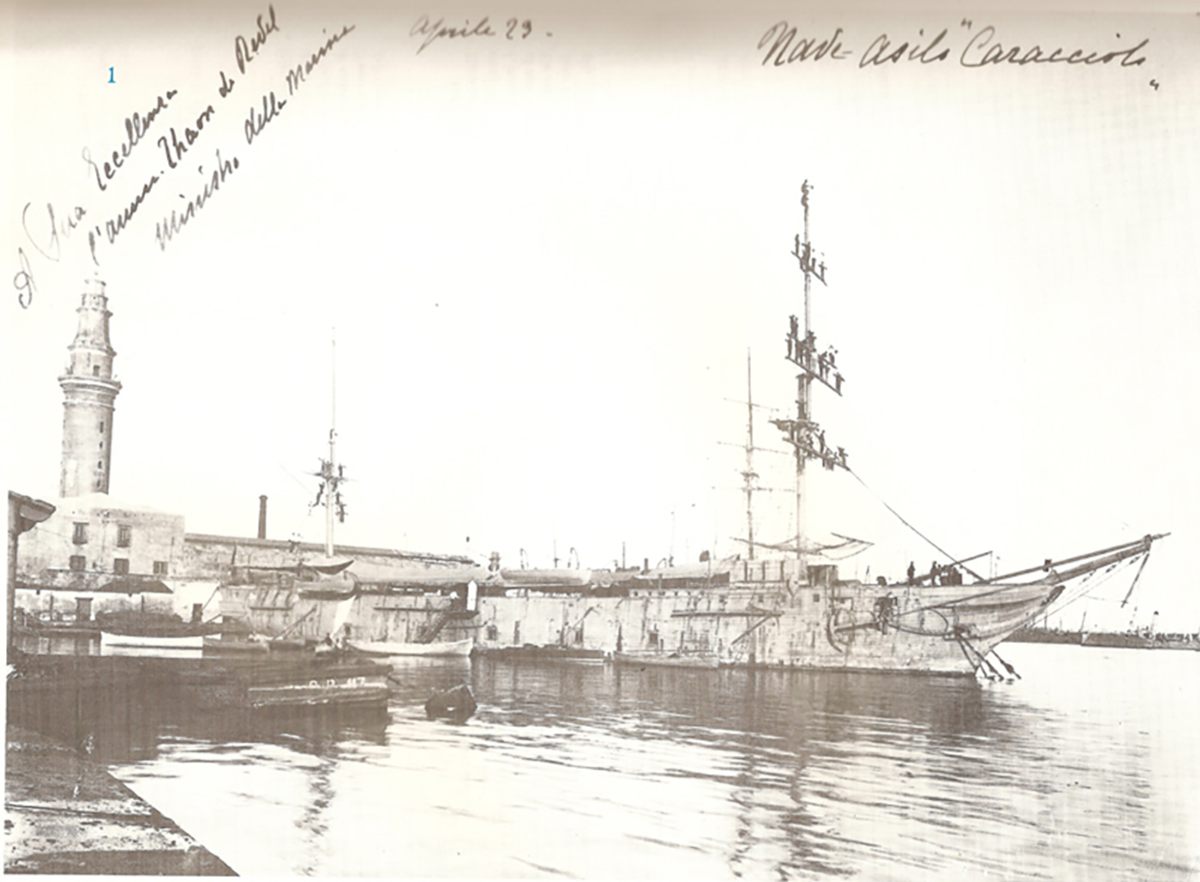 One of the tasks assigned to each boy, once he was able, was to write a short autobiography. They mostly wrote about "early parental loss, neglect, the bleakest poverty, and a grim struggle for survival, in the absence of any protection or support from the adult world, of which they know the worst aspects, ranging from indifference to pitiless exploitation," says Selvaggio.
Raffaele Lastro was one of the Caracciolini, as the boys became known, whose account is held in the archives at the Museo del Mare in Naples. (Selvaggio originally received the archive from a daughter of one of the boys, and she donated the materials to the museum.) Lastro earned pennies carrying bags for tourists, and was often the subject of their ridicule. "At night when I go to bed I think back to those foreigners who asked me to perform somersaults for them and I wish they could see me now—especially the one who called me a pig—and see that I am better dressed than them—as an Italian sailor—and even wearing a pair of black shoes," he wrote in his biography.
In the photographic archives from the ship, Lastro stands with erect posture in a pristine white sailor's shirt. Some of the boys were also photographed prior to boarding the ship—a visual record of the conditions in which they lived: dirty faces, ragged clothes, distant eyes. The boys arrived "haphazardly," according to Selvaggio, although it appears at least one boy was brought to the ship by the American Red Cross, which also holds photographic archives from the ship. Once on board, he named himself "Kelly" after the Red Cross worker who had found him on the street, Alice McKay Kelly.
According to Selvaggio, writing these mini-autobiographies was a way for the boys to acknowledge, and distance themselves, from their experiences. The words have "a therapeutic and cathartic effect," says Selvaggio. For Lastro, writing appears to have been a point of pride: "Ms. Civita has been taking care of me since I was illiterate—and now I can write my own thoughts with no one dictating to me. I owe everything to her who helps me as if she was my mother."
The education offered on the ship was broad. In addition to classes, there were workshops in vocational skills such as carpentry and sailing. Even sex education was covered. There were occasional field trips and physical activities, from fishing to gymnastics. In 1922, the Minister for Education wrote, "The school is integrated in the work and vice versa: the contact with objects, the immediate reality, gives the child an experience that becomes richer by the day and helps to materialize the first expressions of his thoughts."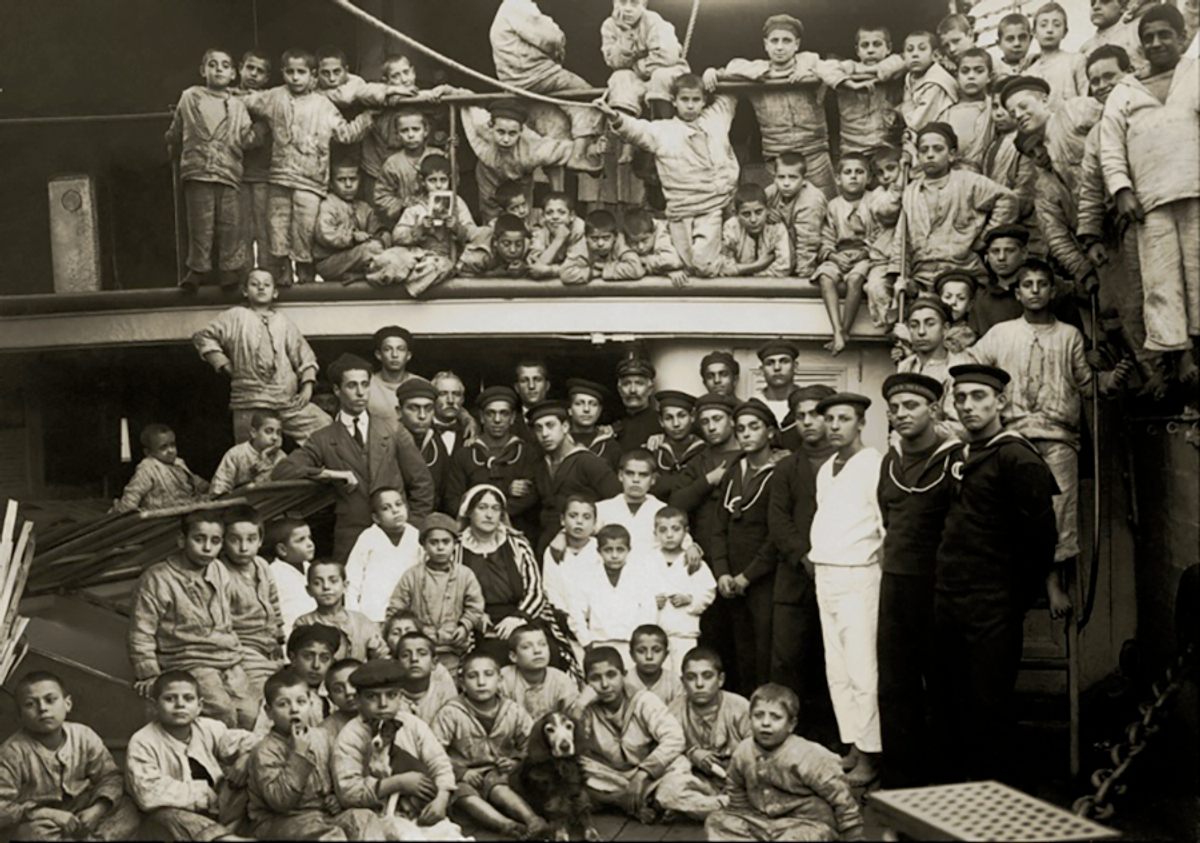 The ship also had what would be later recognized today as a "buddy system" between the older and younger boys. Writing in 1950, after the program had ended, Civita said she established "with appropriate precautions, of relationships of solidarity similar to those that are created in the family between elder and younger siblings and not infrequently are established between these children during their vagrant life as street urchins."
Under Civita, the ship had rules, but no rewards or punishments. According to the student Lastro, "I am grateful to all of my superiors that took me here but I am young and sometimes make mistakes but when I do the Captain tells me off so I can learn." Selvaggio notes that some of the rules "were strict, but they were understood to be conditions designed to foster individual growth. Compliance with the rules was part of being accountable." Children could be expelled, however, if they were deemed "unfit" for physical, disciplinary, or moral reasons.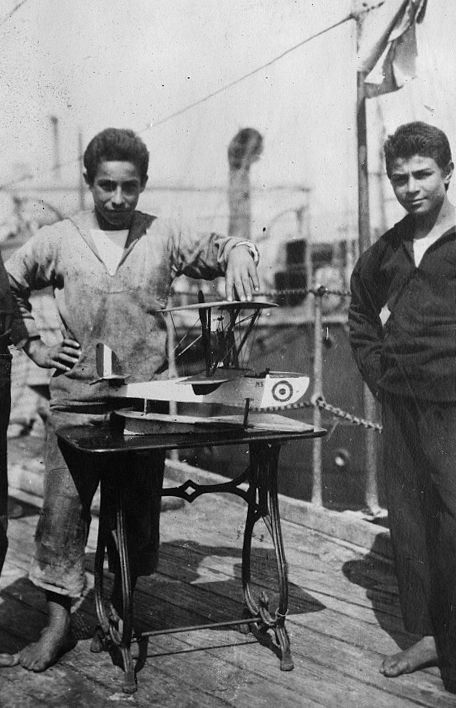 In 1928, with the rise of fascism in Italy, the ship was turned over to the Opera Nazionale Balilla, the militaristic youth organization. According to Selvaggio, Civita's ethos was "completely incompatible" with the new regime. The existence of the kindergarten ship was largely forgotten until 2009, when the Museo del Mare in Naples opened a photo exhibition. Atlas Obscura has a selection of images of the boys of Caracciolo.