The Chef Fighting Mass Incarceration With Food
Kurt Evans is reducing recidivism, one pizza at a time.
To celebrate Juneteenth this week, Gastro Obscura and guest editor Michael Twitty are sharing stories of food and liberation in Black history.
"Food is the ultimate conduit for bringing people together," says chef Kurt Evans. After 13 years working at catering companies and restaurants, he decided to apply this culinary power to a mission: fighting against the injustice of mass incarceration. It's always top-of-mind and he'll let you know how he feels: You might spot him in his black t-shirt that says, "Roses are red, Doritos are savory, the U.S. prison system is legalized slavery."
Evans currently runs Down North Pizza, which he co-founded with his childhood friend Muhammad Abdul-Hadi in North Philadelphia last year. It's not only the crazy-good Detroit-style square pies (a style Evans chose for its signature thick crust and cheesy, crowned edges), spicy crab fries, and Thai chili wings that have earned the spot praise. Evans and Abdul-Hadi also hire only formerly incarcerated men and women, giving them a chance to launch a culinary career at a fair wage. The goal is to help reduce prison recidivism rates in Black communities.
Down North is just Evans's latest venture in fighting mass incarceration with food. Since 2018, he's also run a series of End Mass Incarceration (EMI) dinners, where he brings together policy makers, activists, and people impacted by the criminal justice system to raise funds for nonprofits and generate awareness about prison reform and the criminal justice system. He often begins these meals with an appetizer of "chi chi." Invented by incarcerated chefs, the popular prison snack is made with commissary classics such as instant ramen noodles and Cheetos, which get smashed, poured into a plastic bag, and formed into a savory loaf with hot water. Evans says he uses chi chi to show "the ingenuity of making simple ingredients from the commissary pantry into a dish."
Evans is also part of the founding team of a handful of local chefs that created Everybody Eats Philly to help feed communities in need during the COVID-19 pandemic. As part of the program, Evans will be at the city's Malcolm X Park distributing food in honor of Juneteenth this weekend.
Chef Evans spoke with Atlas Obscura about using food as a tool to raise awareness about mass incarceration and unite people.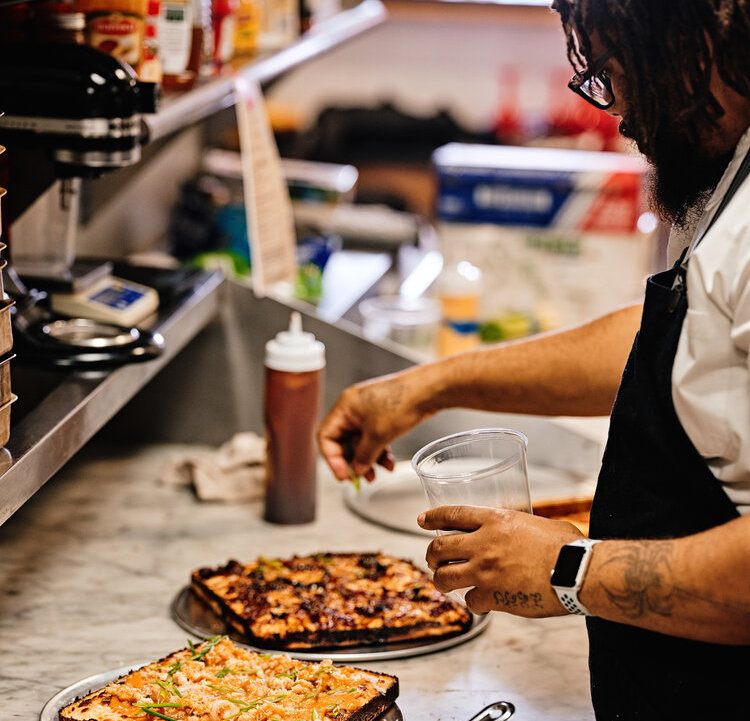 Why is mass incarceration a critical issue for you? What do you think are the major problems surrounding the American prison system and how does your work aim to help fix it?
I have friends and family, some of whom have been in and out of the criminal justice system. Books like The New Jim Crow and the documentary film 13th raised awareness about the issue. And around the time I was starting to become popular as a chef, I decided I wanted to use my platform for a cause.
In the U.S., pretrial incarceration is mostly fueled by cash bail. Our jails are literally filled with people who have not been convicted of crimes and are presumed innocent, but can't afford bail. Reforming the bail system is a concrete way of turning the tide on mass incarceration. We encourage conversation to create a deeper understanding of mass incarceration and its effects with the ultimate goal of informing practice and policy on clinical, micro, and macro levels.
What do you see as the connection between food and liberation?
Food is the ultimate conduit for bringing people together, whether it was the Black Panthers and their Free Breakfast for School Children Program or Georgia Gilmore and the aunties who fed people during the [Montgomery] bus boycotts. People of Color have always used food as a tool. If you needed to pay your rent and didn't have the money, you cooked some food and had a rent party, or you had a fish fry to help pay for a funeral. Food is a way for our people to achieve what they need to achieve.
Can you talk about the importance of the End Mass Incarceration dinners?
The goal was to raise awareness about the criminal justice system, to bring together policy makers, activists, and people affected by the system. We have experts speak on topics like homelessness and drug addiction, and we might have someone speak who was in and out of jail for years and is now a lawyer—or it could be someone who is currently struggling. The dinners have raised tens of thousands of dollars for nonprofits like Books Through Bars and the Philadelphia Community Bail Fund that deal with mass incarceration. We hope the dinners inform and play a role in getting policy changes. We're ramping up to do a multi-city tour of dinners throughout the rest of this year in Philly, Houston, Atlanta, Miami, and D.C.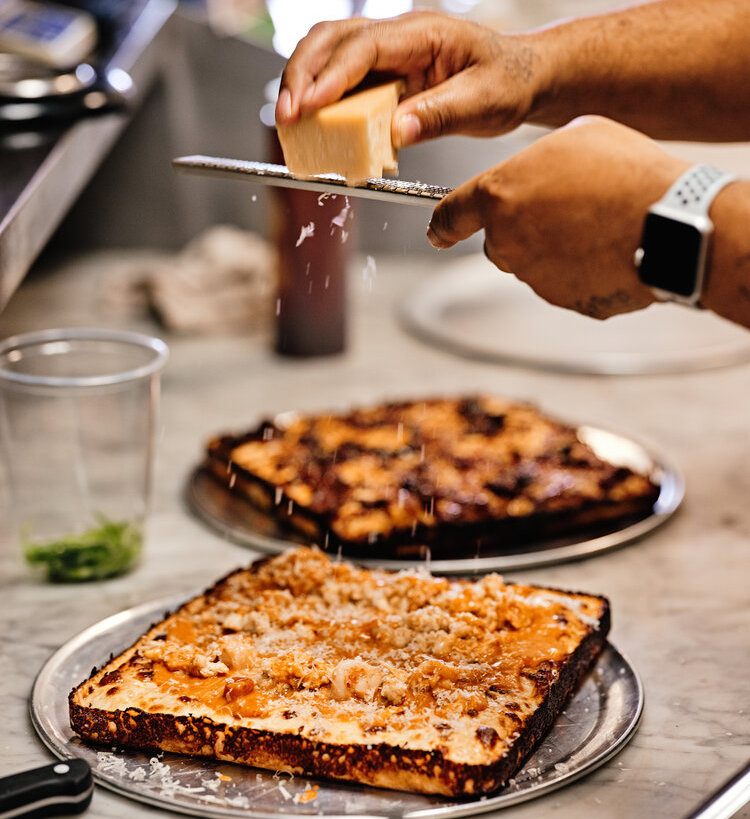 Your grandmother got you started in the kitchen when you were young. What are some of your favorite memories of when you started to cook?
I was nine when I started helping her out with the sweet potato pies, mixing the ingredients. And then, after fishing with my father, she would prepare the fish and let me help break it down. It grew from there. She showed me things, how she used rosemary and thyme in the grease when she fried chicken and how she breaded the chicken and put it in the fridge, which made the skin crunchier. What got me hooked was when my grandma or mother said something tasted good, I thought I had something to do with it. That made me feel good.
I hear you have an extensive historical cookbook collection. What draws you to the cookbooks you collect?
It changes. It's been African American cookbook authors, vintage books, and now I only will buy a first edition. One of my favorites is a Mahalia Jackson cookbook that I got for $240. I have more than 1,000 cookbooks. I have learned a lot from them. I didn't go to culinary school. I wanted to go, but I didn't, just like a lot of chefs didn't go to culinary school.
What advice do you have for people looking to help address mass incarceration?
Find a way to get involved with criminal justice reform, even if it's sending books to a prison or being a pen pal. Prison isolates you. When they come home, they are never the same.
This interview has been edited and condensed.
Gastro Obscura covers the world's most wondrous food and drink.
Sign up for our email, delivered twice a week.