How a Tiny Island's Trash Heap Is Revealing Its History
An old dump beneath the airport on Michigan's Mackinac Island was brimming with stories from summers past.
Mackinac Island—a little freckle between Michigan's upper and lower peninsulas—is a great place to savor homemade fudge, slurp seafood chowder, or ride bikes along paths that hug the water. It's not an ideal spot for archaeological artifacts to bed down. "Mackinac is a piece of limestone with a little soil on it," says Lynn Evans, curator of archaeology at Mackinac State Historic Parks. "Not great for preservation."
But many artifacts have managed to linger. The island is home to a few hundred year-round residents and thronged with visitors during the summer months. Many horses clomp around, too, lugging people and supplies because cars are banned. All of those human and equine citizens generate waste, and until the late-20th century, it was too arduous or expensive to haul those piles to the mainland. Instead, garbage and mountains of manure were buried in landfills around the island. As the population swelled, Evans says, the holes were dug farther and farther from the heart of the community. Mackinac was pocked with dumps, and Evans found that one, in particular, was still stuffed with antique trash and thus brimming with stories. She and her team have nearly finished a nine-year effort to catalogue their finds.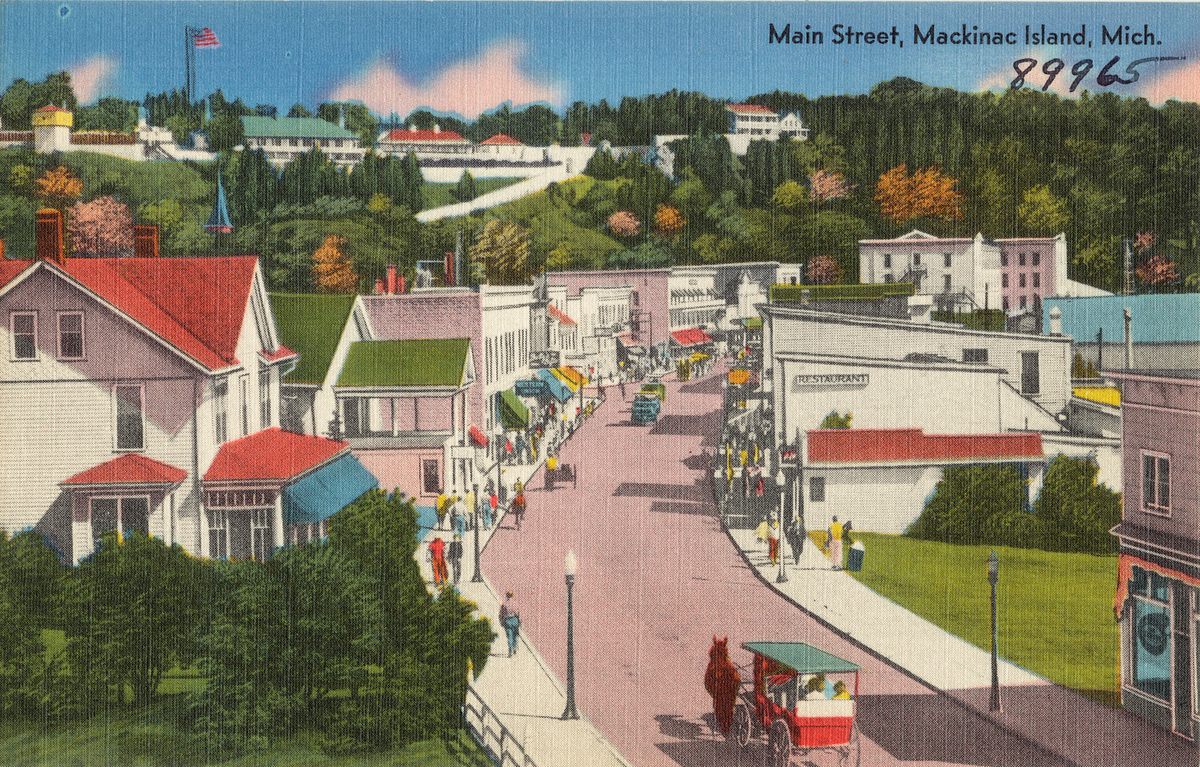 Based on old maps, Evans and others knew that a dump had once been dug underneath the present-day airport. It appeared on charts from 1902 and 1913, suggesting that it was in use until at least that point. The airport appeared in 1934 as little more than a grassy field where planes lifted off and landed. (It was paved in the 1960s, though there were some snafus with humps and sinkholes.) Evans and her colleagues figured that the landfill must have been closed up by the 1930s, but they didn't know exactly when.
Evans is often summoned for major construction efforts about Mackinac. "Sometimes we know what we're going to find, sometimes we don't," she says. In 2011, before the airport runway was relocated and resurfaced, Evans lent her eyes and expertise to an excavation there. She was confident that they would find the landfill. "We were as sure as you can be about an archaeological site," she says. But they weren't sure what they might find inside.
Under the taxiways, she found a jumble of smashed glass, rusted metal, and hundreds of ceramic sherds, including storied smithereens that turned out to have come from the luxe Grand Hotel. At first, the trench looked a bit like the contents of a stomach: Some things had broken down beyond recognition, other bits hadn't been so easily digested. "The first thing you look for is whole things—what's something I recognize?" Evans says. "Patterns and labels and things, that's what I'm looking for." Rusty nails and jagged bits of tin cans aren't as interesting or informative as glass bottles still embossed with the name of a long-shuttered local pharmacy or brewing company.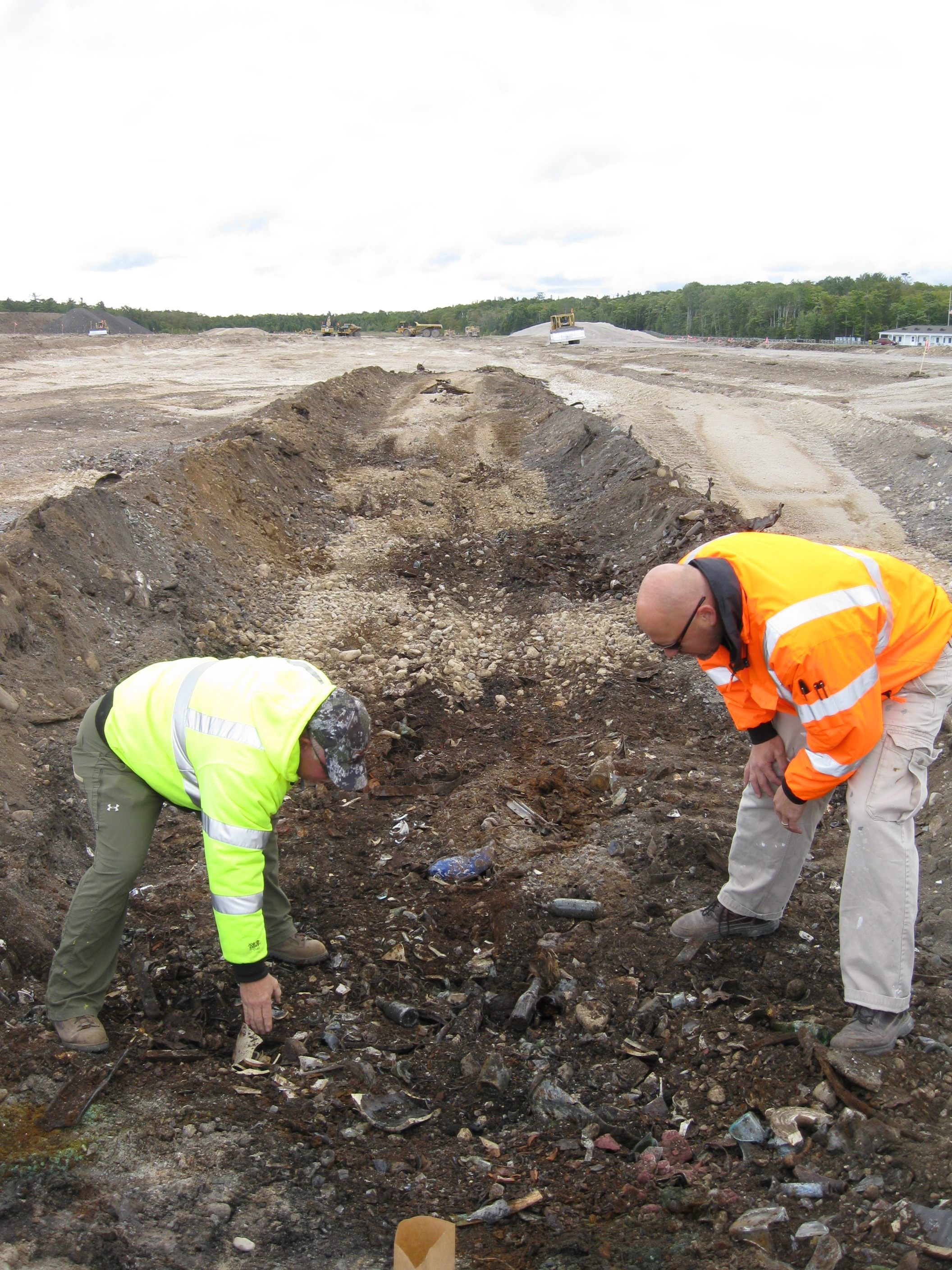 Evans found bottles from breweries nearby and down in Detroit, as well as one from Toledo and a few from much farther away, including a bottle that held French mineral water. Because the landfill was in operation at a time when gas lamps were being retired and electric bulbs were flickering to life, Evans's team found both, MLive reported. Based on the apparent age of artifacts such as bottles of "near beer"—a malted beverage with little to no alcohol that was popular during Prohibition—Evans and company suspect that the landfill was capped in the 1920s.
Clad in steel-toed shoes, a hardhat, and heavy-duty gloves, Evans sifted through the debris by hand to pick out what she wanted to salvage. There were several hundred bits and pieces in all, and she chose to be choosy. "I didn't want to be hauling a lot of trash I wasn't going to be doing a lot with," she says. She tucked all of those finds into paper bags labeled with the date, and then arranged the bags in boxes. Horses lugged the finds to the ferry back to the mainland, and the rest of the debris was reburied nearby, where it wouldn't snarl airport operations.
The trash that made it back to the lab was cleaned, gingerly, with a bit of distilled water and a soft brush. "You try to clean it enough so you can identify it," and also to halt decay or oxidation, Evans says. "If there's potential for a residue that might tell you something, you don't want to be messing with that."
Garbage is a snapshot of what people chose to consume in a particular place and time, and archaeologists often lean on rusted, smashed-up odds and ends to narrate stories about how people lived. Along the remains of old Route 66 that slice through Arizona's Petrified Forest National Park, for example, archaeologists have combed through mounds of trash that built up 10 to 15 feet from the road—roughly the distance that someone could lob a bottle out of the window of a zipping car. This boundary earned the name the "throw zone," and its cracked contents revealed travelers' preferred brands of soda and beer.
Eventually, Evans hopes to install an exhibition in the airport terminal about the recently uncovered finds. There, travelers preparing to soar above the clouds will also have a chance to think about the things that once sat under the soil, suspended in time.