New Jersey's 'Meadow Doctor' Wants You to Eat Your Weeds
Tama Matsuoka Wong makes house calls to help people maintain their native grasslands.
Despite her small stature, Tama Matsuoka Wong is a woman who commands authority. After graduating from Harvard University in 1983, she practiced law in Hong Kong for more than two decades. When food-related allergies began to affect her family, she moved to the United States to start a new life on a weedy patch of grass in New Jersey.
Wong's path to "meadow doctoring" started with those weeds in her yard. "It was basically this thing that just took over my life," she says. She joined local conservation groups and contacted dozens of plant enthusiasts and meadow experts, looking for information about the species in her lawn. Wong even reached out to relatives in the hopes of getting books and field guides about wild foods.
Wong's meadow today sports over 255 plant species, none of it hand-sown. The 28 acre-property is teeming with weeds, foragable plants, and scrub that self-seeded themselves over the last 12 years. "A lot of people think they create their garden or yard," she says. "A meadow is just something that creates itself." Wong established a business, Meadows & More, in 2009, selling products from Wong's food meadow such as reishi tinctures and sumac tea. She also published a cookbook in 2012, containing recipes for everything from galium potato chips to mugwort soup.
In some aspects, Wong is a forager. She gathers skunk cabbage, yellow wood sorrel, and chickweed for topical ointments, teas, and flavorful dishes. Mugwort soup is one of her favorites, as well as knotweed soda and juniper-branch chicken. Her recipes branch into many different cultures, from ancient Japanese dishes to traditional Chinese soups. In other aspects, Wong is a conservationist, assisting national parks with the preservation of their native plants and weeds, speaking at hundreds of engagements each year, and running workshops and visits to her foraging meadow.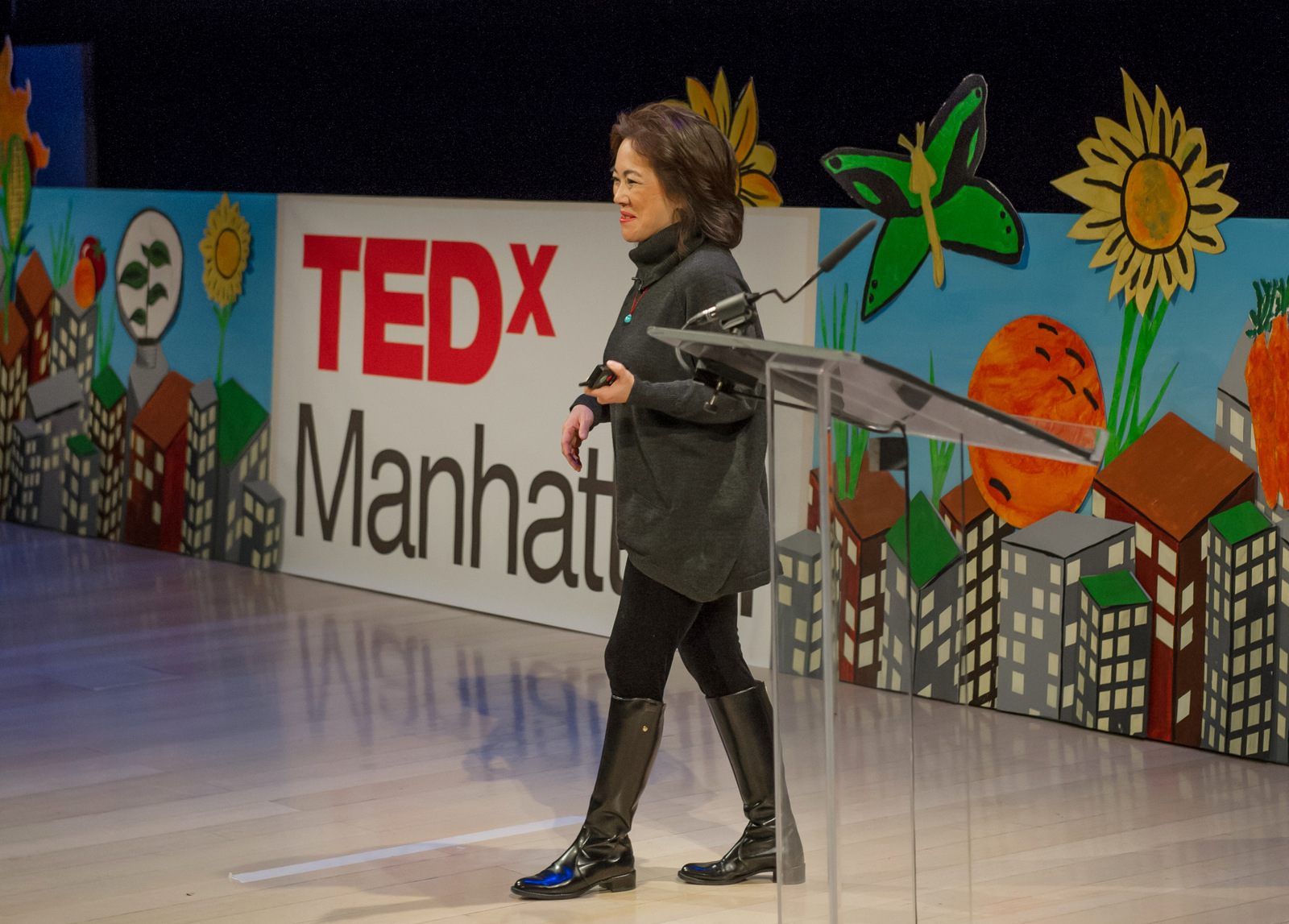 But Wong considers herself a meadow doctor, first and foremost. In Wong's words, meadow doctoring is the process of restoring, monitoring, and caring for native meadow spaces.
Wong separates plants into two categories: ancestral (native plants) and non-ancestral (non-native plants). The former are left alone to grow and propagate, contributing to the health and evolution of the meadow. The latter are sold to surrounding markets, chefs, and restaurants for cooking purposes. Small batches of anise hyssop and hand-picked ramps go to select eateries around the New Jersey area, creating a hyper-local system of food that combines forage with conservation. Wong refuses to sell more than a few plastic baggies of food at a time. According to her foraging code, plants may only be harvested to a certain point. Anything beyond that would simply be greedy.
The goal of the meadow doctor is to prune invasive weeds, keep an eye out for disease, and identify encroaching pollution. "There are two extremes," Wong says. There's the option to control or prune outdoor spaces immaculately, "or leave the place so wild that we don't touch anything." Meadow doctoring falls someplace in between, being largely self-regulating. Wong uses her skills to help meadows around the country survive even against the most damaging human infrastructure. She's helping to find a place for weeds in an increasingly weed-intolerant world.
According to conservationists, a meadow is an open field that is not cut, grazed, or cultivated. It is home to hundreds of unique plant and animal species, and maintains a unique biome. They were once everywhere in a wilder America.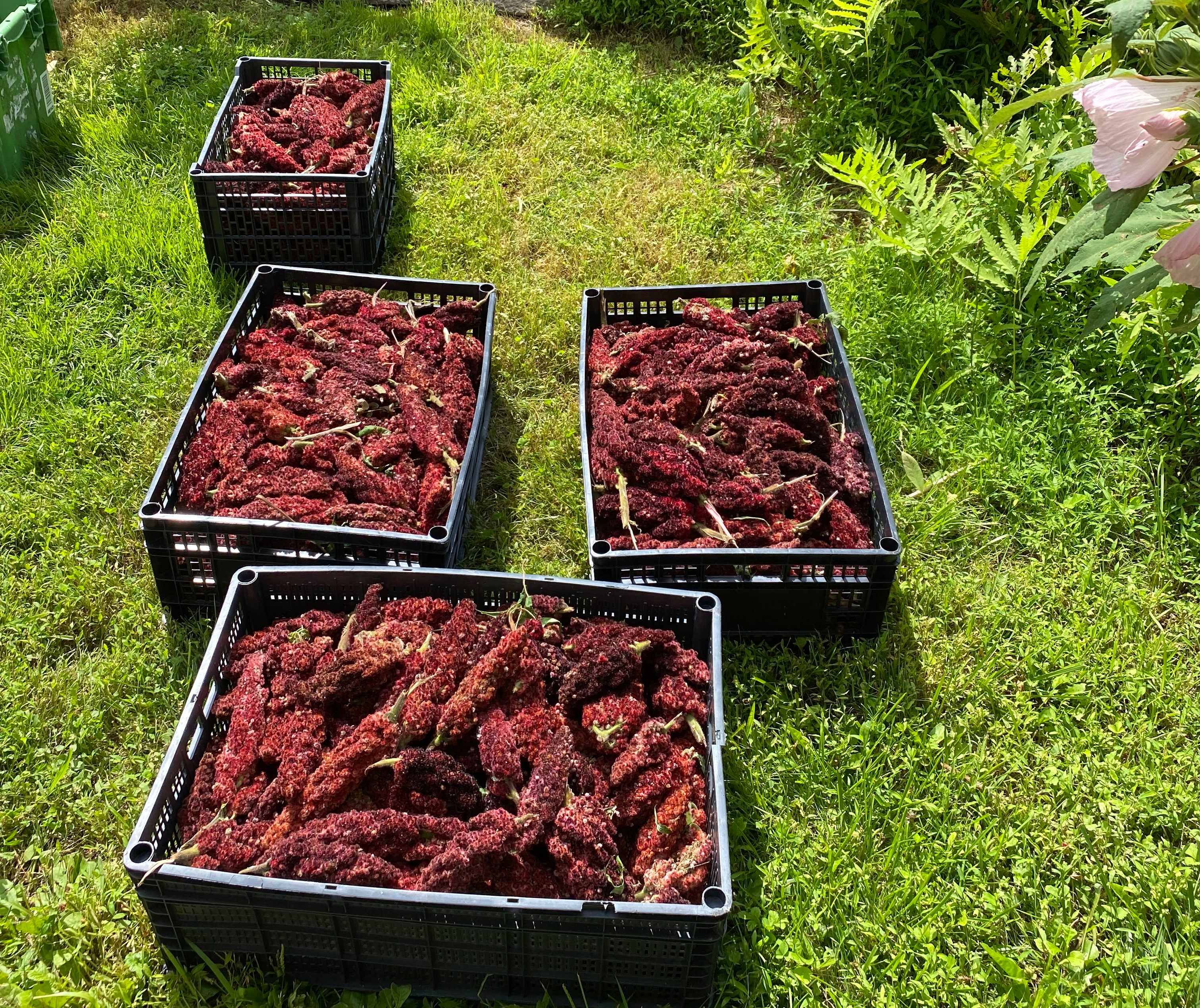 Ian Vogel, a wildlife biologist for the United States Fish and Wildlife Service, said in a recent interview that meadow loss is one of the most devastating environmental realities of the 21st century. "They clean our air, contribute to a reliable water supply and provide essential habitat for wildlife. Restoring them helps all of us."
Other areas of the world have lost their precious meadow spaces as well. In the United Kingdom, more than 97 percent of species-rich grassland has been lost to infrastructure since the 1930s. It's a solemn reminder of the vital work of meadow advocates like such as Wong, and perhaps an omen of what's to come for an unsuspecting America.
Similar to human doctors, Wong provides "house calls" to various meadows, organic farms, and seed banks. Her task is often to observe the health of individual meadows, prescribe a course of action, and identify business opportunities for open-minded farmers. Research suggests farmers could make an additional 20 to 40 percent on the sale of foraged materials from their uncultivated land.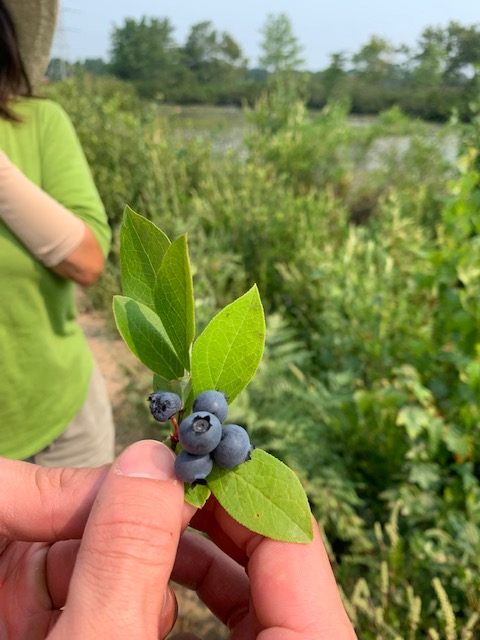 Wong believes that anyone has what it takes to doctor their own meadow, provided they maintain the right mindset. "People are used to installing something" and seeing an immediate result, she says. That can be an issue, considering that it can take a decade for a meadow to get established. "People really have called me two weeks later, to say 'We don't see a meadow yet.'"
For those interested in meadow doctoring their own backyard, Wong suggests starting by doing nothing at all. "Start by walking around and identifying plants first. See what you have; that's what makes your piece of earth special."
Wong cautions new meadow doctors against pushing the needle too quickly. "Things that are worth waiting for take time. Meadows are not static. You may like it now, but it can and will change. We don't control what pace things are going to go at." According to conservationists, it can take three years or more to start a new meadow from seed. Mature meadows take longer, sometimes several decades or more.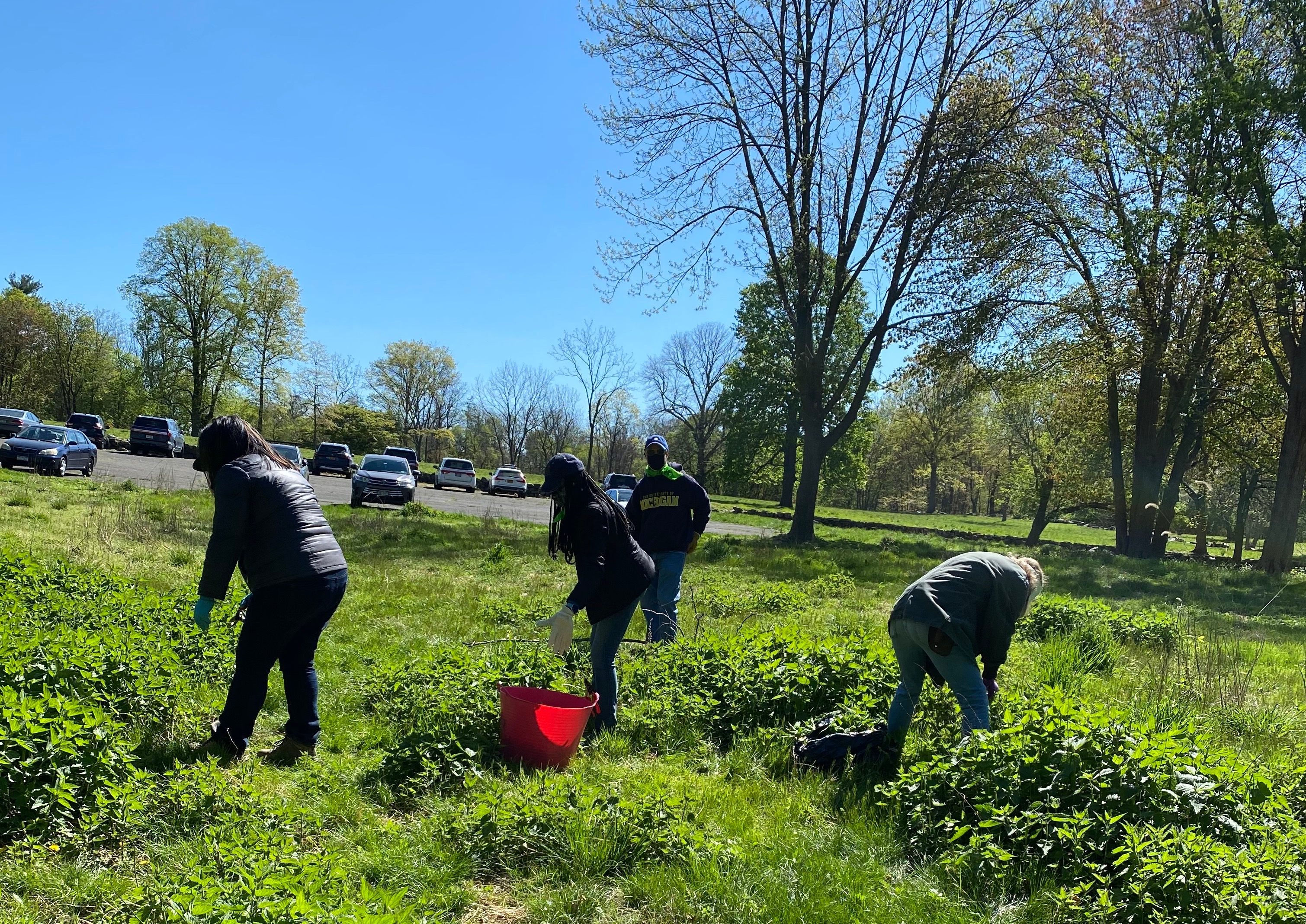 Meadow doctoring is an art and science. It is a pathway to conservation and productivity for a rapidly dwindling wild space. But it can also provide pleasure. To Wong, the most important aspect of meadow doctoring is the effect it has on human lives and wellbeing. "People are appreciating the outdoors a lot more," says Wong. "It's a place where you can, physically and mentally, be rejuvenated."
Cultivating and caring for a meadow filled with your local native plants, then, doesn't have to be "just something you're doing for the environment," she says. "Do it for yourself. Do it for your life."
Gastro Obscura covers the world's most wondrous food and drink.
Sign up for our email, delivered twice a week.