What's Inside the New Gastro Obscura Vending Machine?
The second iteration is filled with rare and unexpected treats from the American South.
In 2021, we built the World's Most Unusual Vending Machine to celebrate the launch of our book, Gastro Obscura: A Food Adventurer's Guide. It's back, and this time, we've compiled a curated selection of curious, delectable food and drink items from around the American South to highlight the bakers, makers, farmers, and chefs working their magic across the region.
Filled with a new collection of wondrous items—including pioneer-era bread, soul-food truffles, and grape preserves made from the oldest vine in the country—our trusty vending machine is packed with surprises. Come visit us in Greenpoint, Brooklyn on October 6-10, to discover Cajun treats, Delta delights, Appalachian magic, and much more. Click here to learn more about the event!

Here's a sneak peek at the full lineup.


North Carolina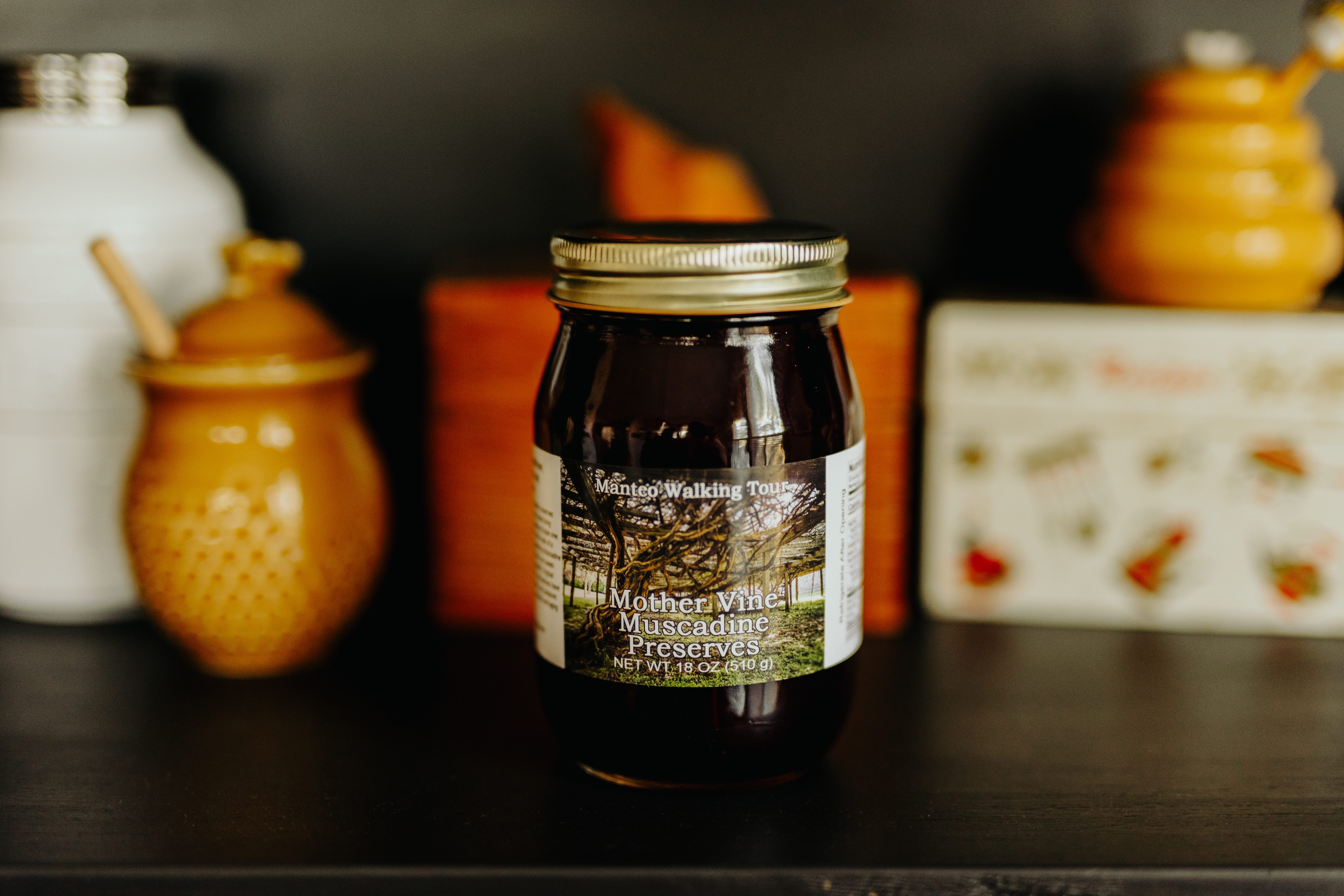 Mother Vine Muscadine Preserves
Producer: Manteo Historic Tour
Location: Manteo, Roanoke Island, North Carolina
Spread a little North American history on that toast. Roanoke Island's Mother Vine, at more than 400 years old, is believed to be the oldest grape vine in all of North America. Historians theorize that it was planted by either Croatan Native Americans or the English settlers of the infamous Lost Colony. Some even posit that it's the "mother" of all scuppernong grapes, North Carolina's state fruit. Normally, you won't find these rare preserves—made from grapes cultivated from the original vine—unless you go visit the ancient flora in person.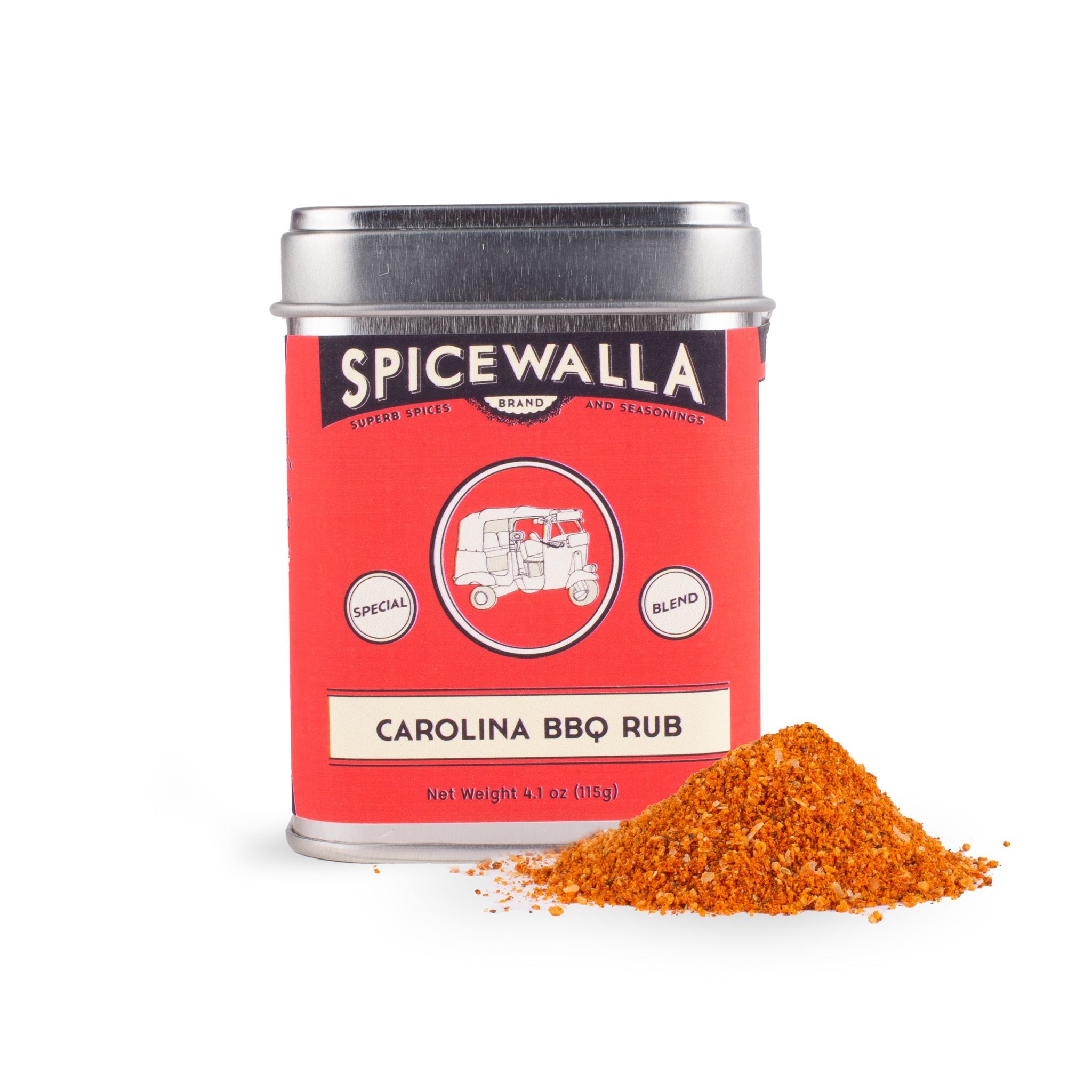 Carolina BBQ Rub
Producer: Spicewalla
Location: Asheville, North Carolina
Growing up in India, Meherwan Irani noticed that spices, like produce, were part of the natural rhythm of the seasons. Now at the helm of a James Beard Award–winning restaurant in Asheville, North Carolina, he applies these same principles to Southern spice blends, sourcing directly, then roasting, grinding, and packing spices to order. This rub is a perfect Carolina BBQ sauce in dry form—it's smoky, spicy, and sweet, with a zing from apple cider vinegar and punchy yellow mustard. Use before grilling, roasting, or slow-cooking pork, poultry, or potatoes.
Courtesy Old School
Chocolate Gravy Mix & Biscuit Mix
Producer: Old School
Location: Stanfield, North Carolina
Weekend breakfast in Appalachia calls for hot biscuits and chocolate gravy. In these regions, cooks don't limit themselves to meat-based homestyle sauces. Before gravy adopted savory connotations, it simply meant a stove-top sauce thickened with roux. Locals gave this version the nickname "soppin' chocolate," for being just the thing worth scooping up with a biscuit. If you're still not convinced, consider this: Nobody wants savory gravy after it's gone cold. Cold chocolate gravy, on the other hand, is basically chocolate pudding.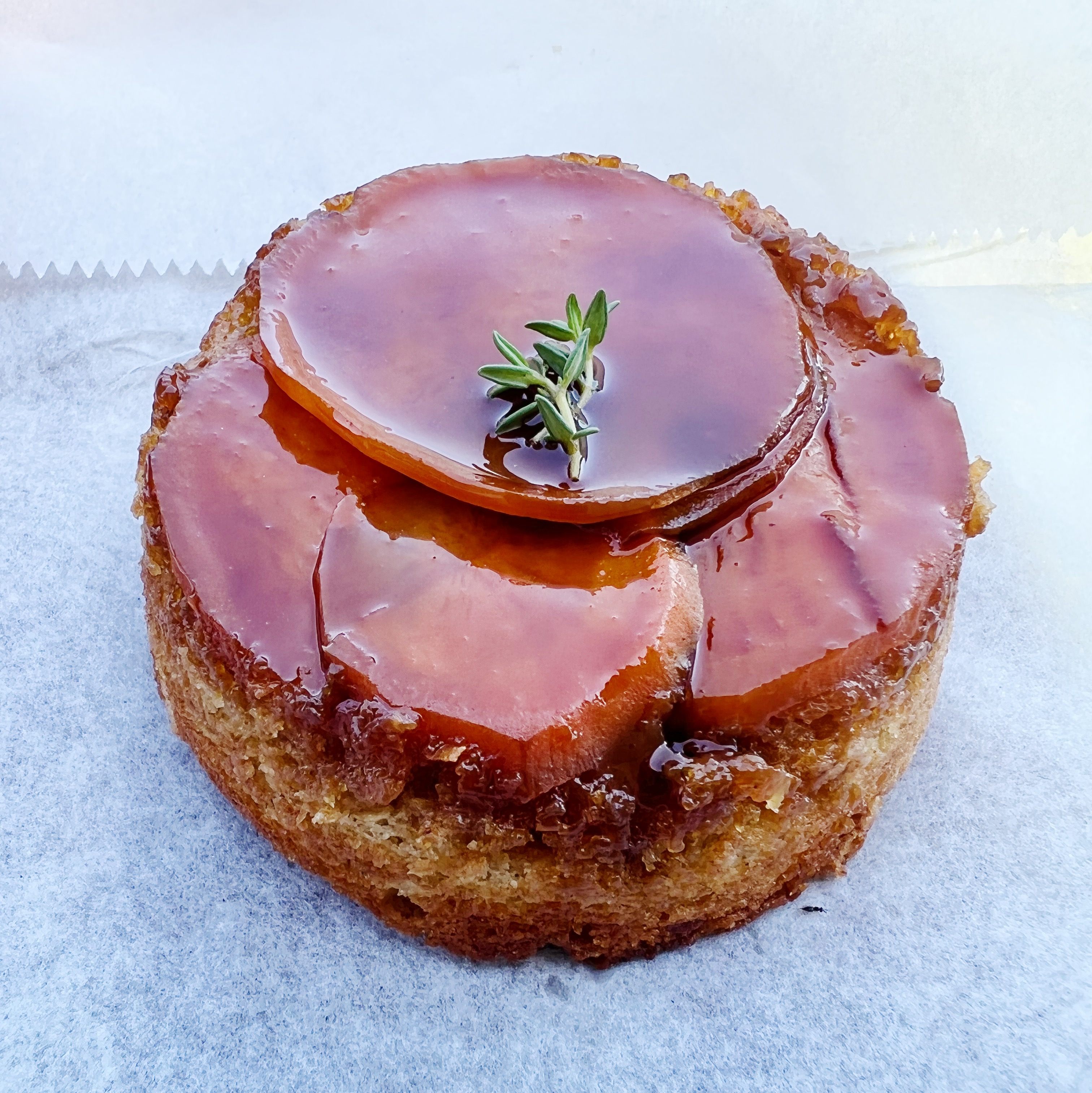 Sweet Potato Sorghum Upside-Down Cake
Producer: Milk Glass Pie
Location: Cleveland County, North Carolina
We asked Milk Glass Pie, a small batch enterprise making old-fashioned pastries in the foothills of Western North Carolina, to bake the taste of their state into a bite. Baker Keia Mastrianni works with the seasons and landscape, using the best ingredients from local farmers, millers, and friends. The result? An upside-down cake rich with sweet potatoes (the state crop) grown in Cleveland County, where Keia's farm and bakery is based. It's sweetened with sorghum syrup, made from the juice of sorghum grass grown in the foothills of North Carolina. Even the flour—cold stone milled by Carolina Ground Flour—is local and regionally distinct.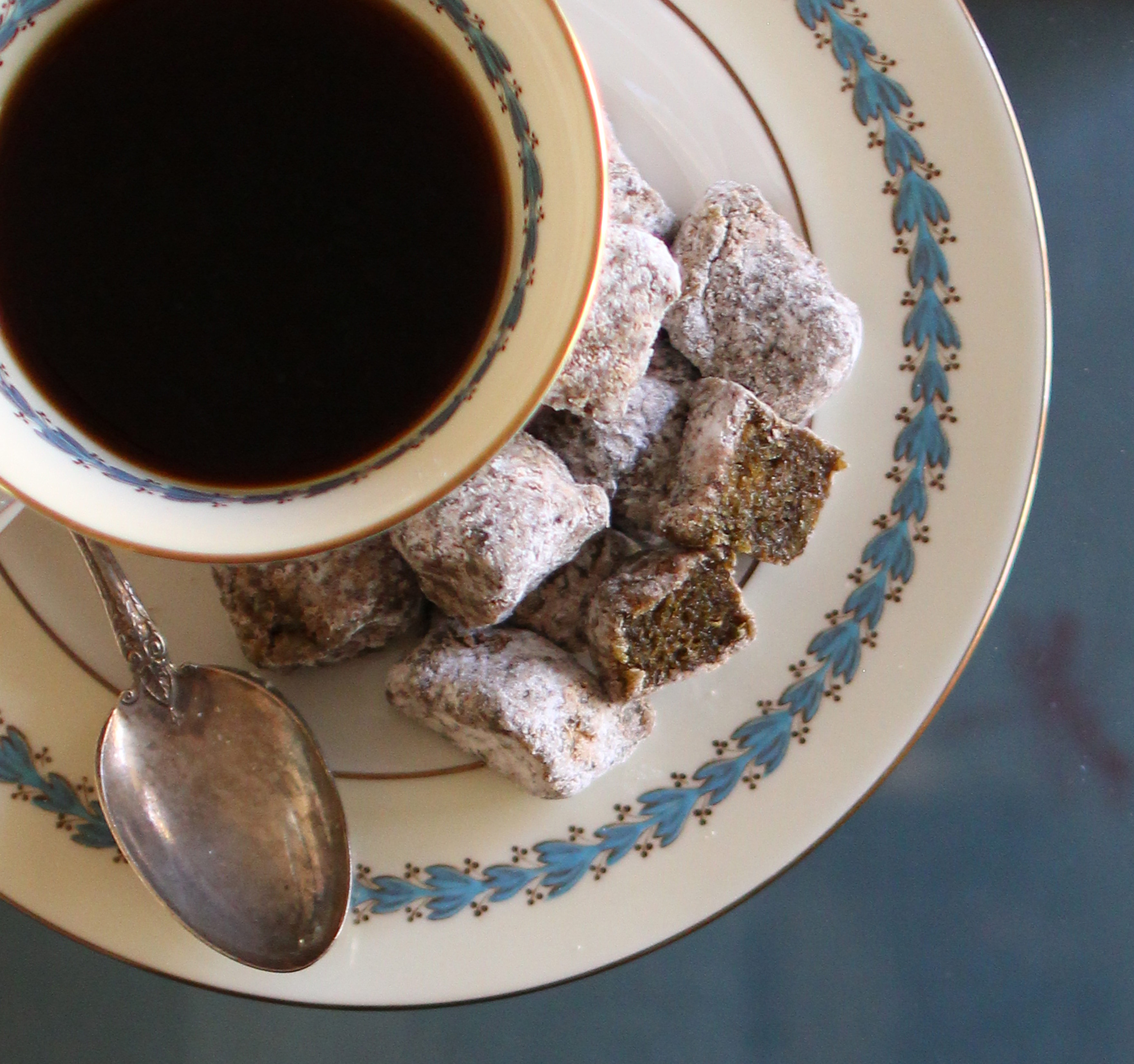 Okra Marshmallows
Producer: Utopian Seed Project
Location: Asheville, North Carolina
Chris Smith is the founder of The Utopian Seed Project, a non-profit that conducts regional crop and variety trials. When he told us that it was possible to use okra to make marshmallows, we couldn't resist trying some. Made from the results of his Ultracross Okra project (during which he crossed 85 different varieties of okra), these perfectly sweet, chewy treats will convert even the staunchest okra hater into a fan. The recipe—which uses just okra, honey, vanilla, and cashew flour—was created by Katrina Blair (author of The Wild Wisdom of Weeds) for Smith's James Beard Award winning book, The Whole Okra.
Tennessee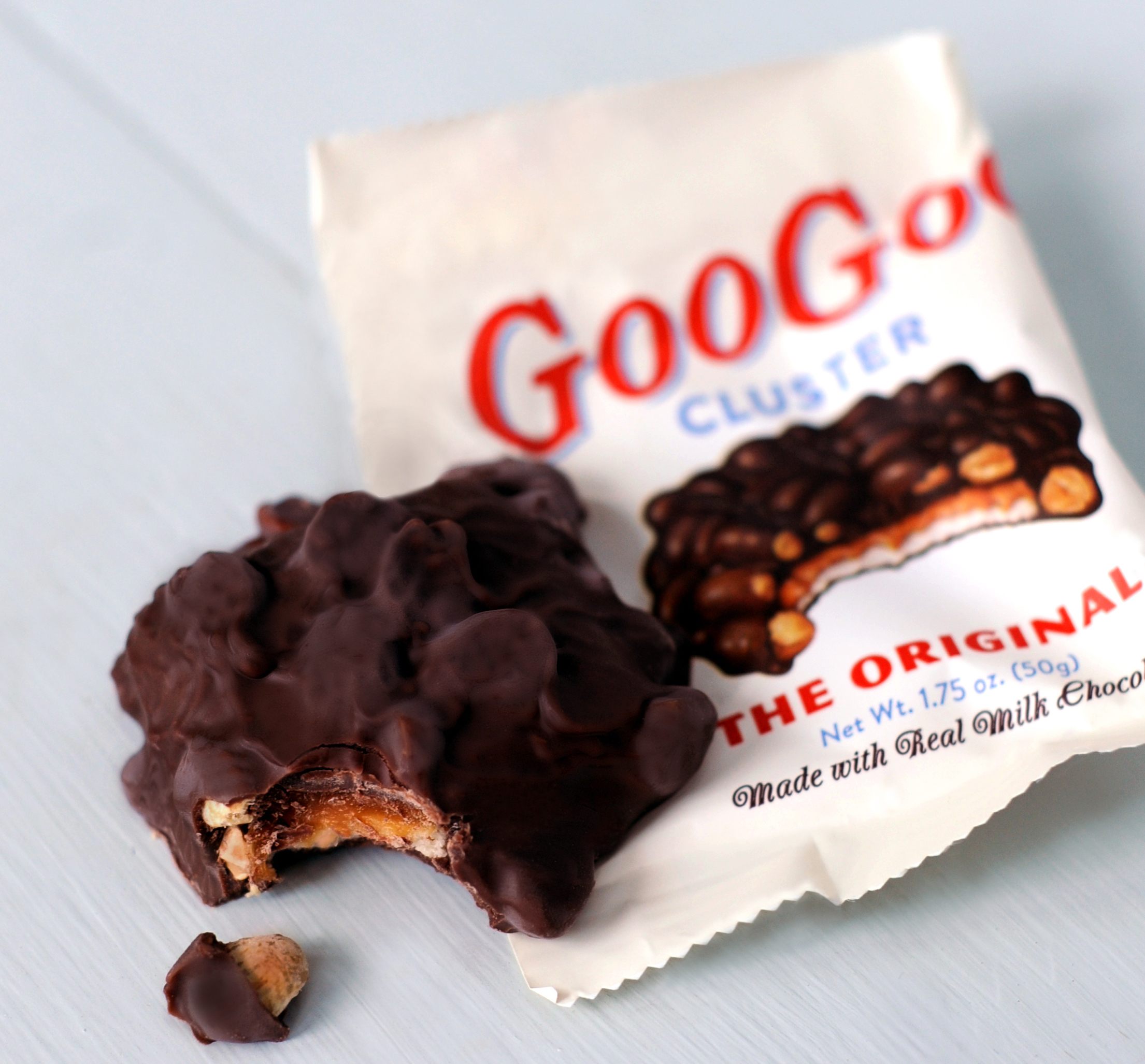 Original Goo Goo Cluster
Producer: Standard Candy Company
Location: Nashville, Tennessee
Bite into a renegade confection. In 1912, America's first combination candy bar was born in a copper kettle at the Standard Candy Company in Nashville. Until that moment, the candy bar was a simple thing: caramel or taffy, covered in chocolate. The Goo Goo Cluster's mound of caramel, marshmallow nougat, roasted peanuts, and milk chocolate broke the mold. It also proved difficult to wrap. As such, it was sold naked, under glass, at drugstore candy counters. A century later, the treat (now with a wrapper!) remains beloved in Tennessee.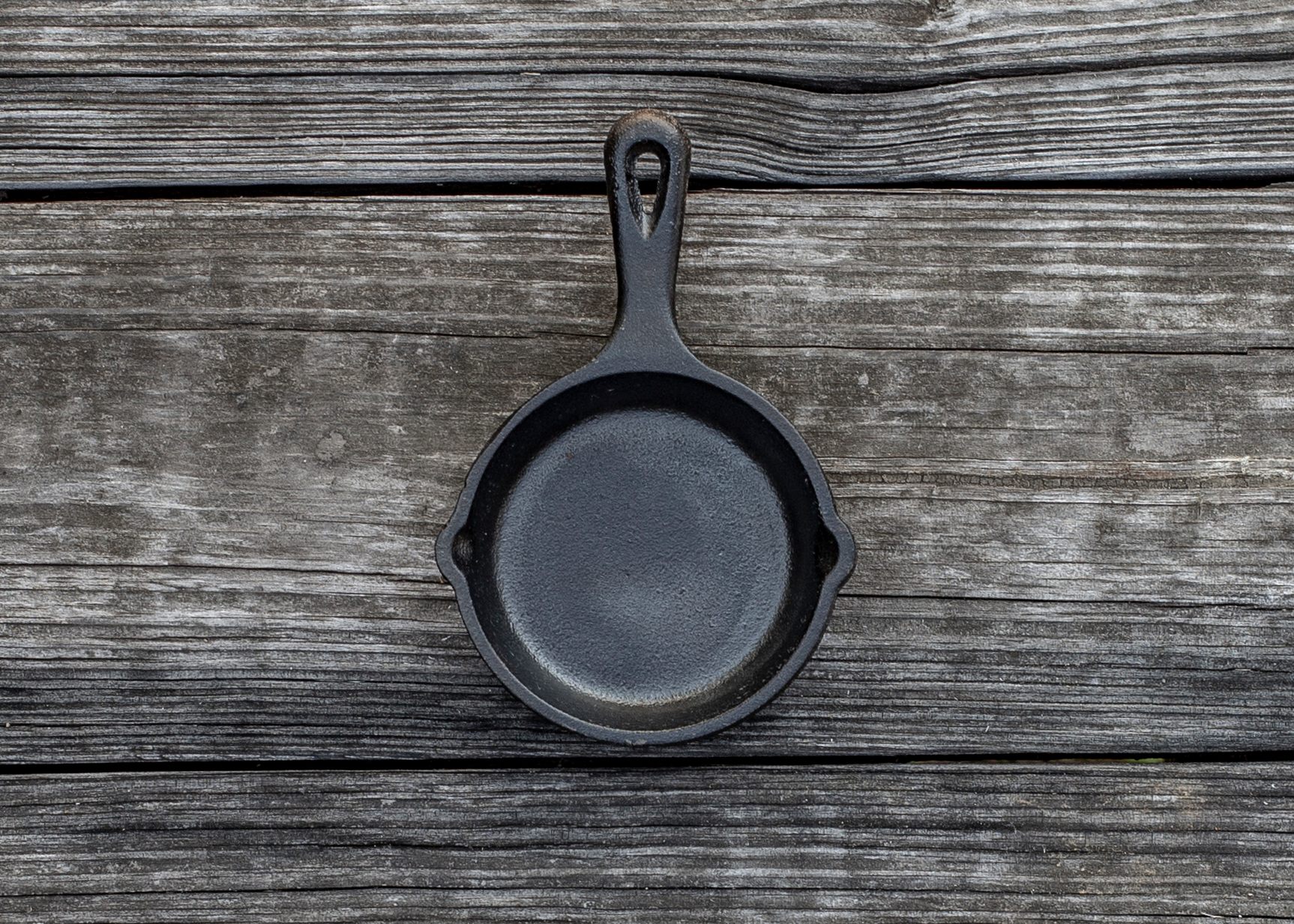 3-Inch Cast Iron Skillet
Producer: Lodge
Location: South Pittsburg, Tennessee
In 1896, Joseph Lodge started the Blacklock Foundry in South Pittsburg, Tennessee. The company manufactured a range of cast iron products, including cookware. This is how Lodge Cast Iron—a fifth-generation, family-owned company that now proudly runs a cast iron museum—got its start. Each piece of cookware is crafted for durability and versatility, including this miniature version of the original Lodge cast iron skillet. At three inches in diameter, it's perfect for making skillet cookies or brownies.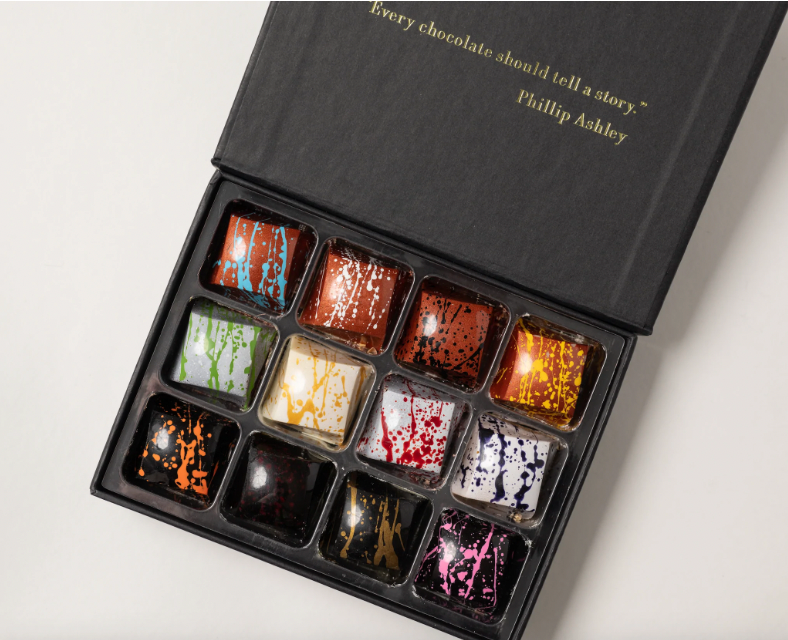 Soul Food Box (4-Piece)
Producer: Philip Ashley Chocolates
Location: Memphis, Tennessee
Imagine Willy Wonka with a lot more soul. Master chocolatier Philip Ashley's Soul Food collection captures classic flavors, from drinks to sides, in the form of decadent chocolates. Each four-piece box contains a miniature feast, including Fried Chicken (crackling made from deep frying chicken skins blended with blond chocolate and smoked sea salt), Red Kool-Aid (infused into white chocolate), Candied Yams (blended sweet potato and marshmallow), and Rum Cake (dark rum–infused ganache in a white chocolate shell).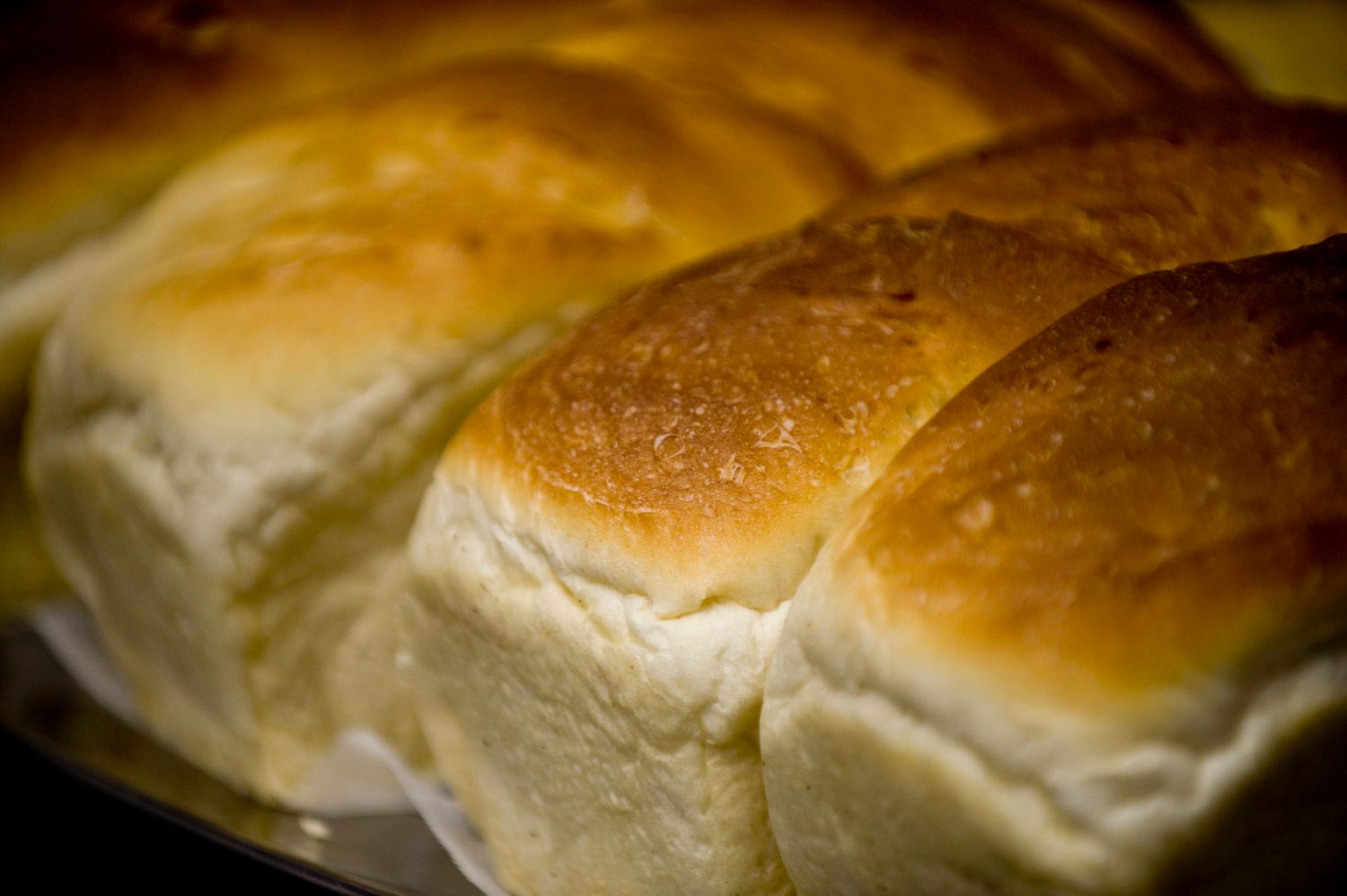 Salt-Rising Bread
Producer: Dutch Maid Bakery
Location: Tracy City, Tennessee
Women on the American frontier didn't have time to worry about keeping a bread starter. Salt-rising bread became their solution. These pioneers cultivated Clostridium perfringens, a bacteria in the potatoes or cornmeal that they mixed with flour. The microbes create hydrogen, which leavens dough the same way carbon dioxide from yeast does. The result is fine-crumbed, dense, and tender, with a cheesy aroma. Culinary innovators in Appalachia also came to rely on this technique, so we enlisted Tennessee's oldest family-owned bakery (est. 1902) to bake these funky, fresh loaves.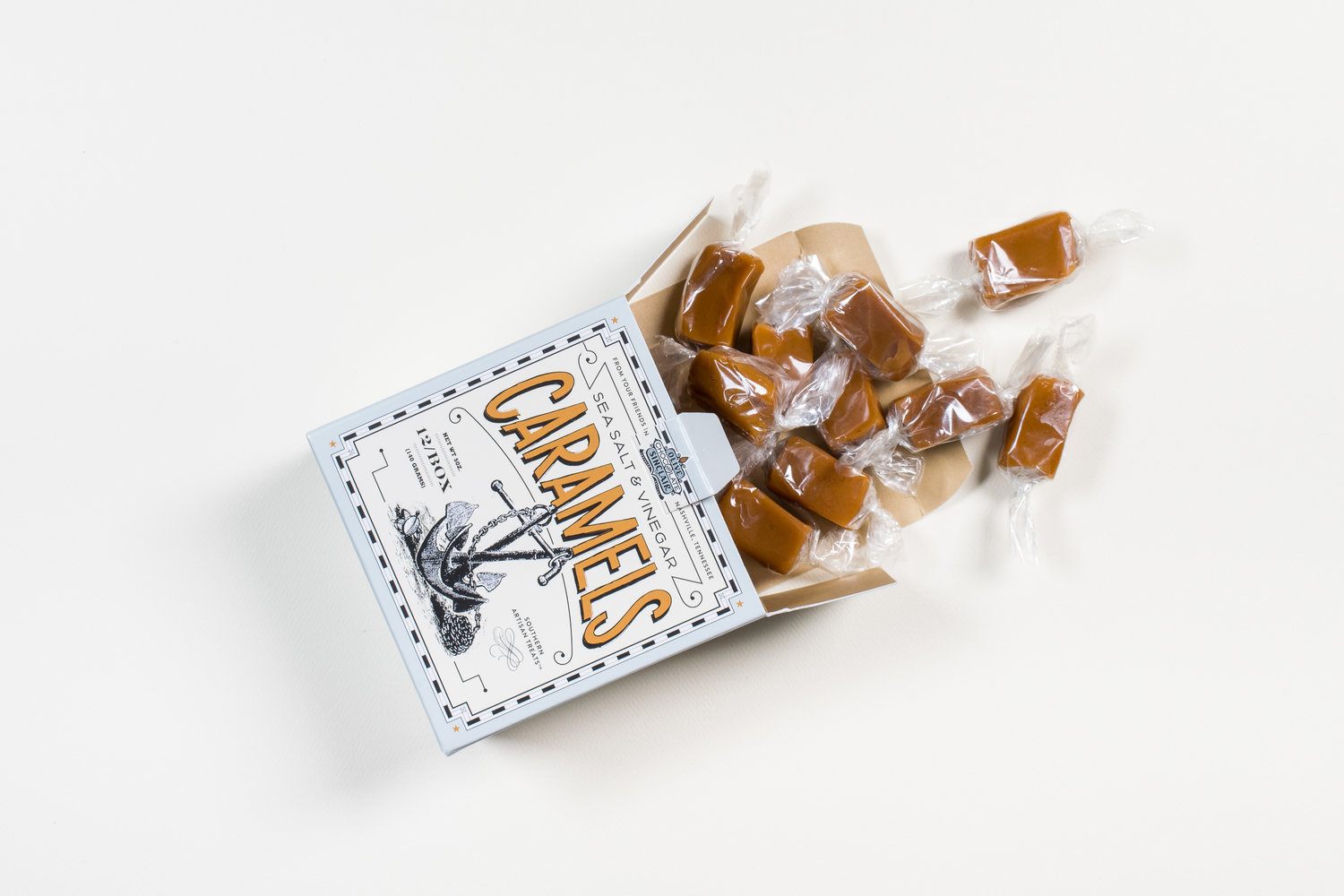 Sea Salt & Vinegar Caramels
Producer: Olive & Sinclair
Location: Nashville, Tennessee
A few spoonfuls of vinegar can replace the tang of citrus in pie. And without pecans, a pecan pie is simply a chess pie. Both are considered "desperation pies," which are largely defined by what they lack. But these concoctions outlasted the periods of scarcity during which they were first invented, and are now decadent, classic desserts. Confectioner Olive & Sinclair's addictively tangy caramels evoke a handcrafted, bite-sized combination of both pies.
Louisiana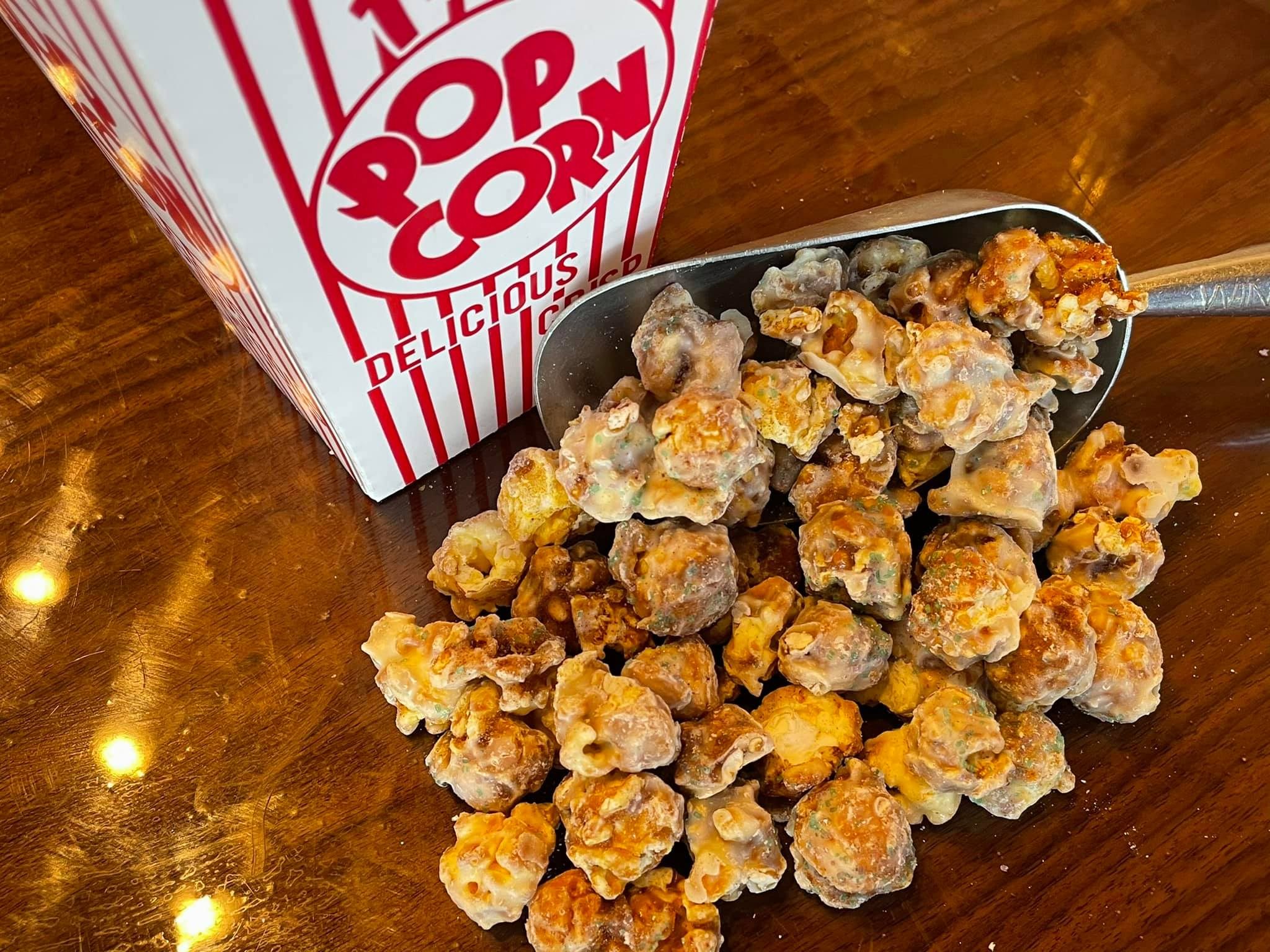 King Cake Popcorn
Producer: Sugar Walk Popcorn
Location: Shreveport, Louisiana
Around Mardi Gras, Louisiana abounds with King Cake. This brioche ring is often filled with sweet cream cheese or pecan praline and iced in the Mardi Gras colors of green, gold, and purple—respectively representing faith, power, and justice. Inside, a plastic baby awaits one lucky celebrant. Why the baby? During the ancient Roman festival of Saturnalia, celebrants voted for a mock king using fava beans, which they believed to be magic. This evolved into baking a bean, later replaced by a plastic baby Jesus, into a cake on the Christian holiday of Epiphany. While this popcorn is trinket-free, it evokes its namesake using the popular king cake flavor of cinnamon, plus rich caramel and white chocolate.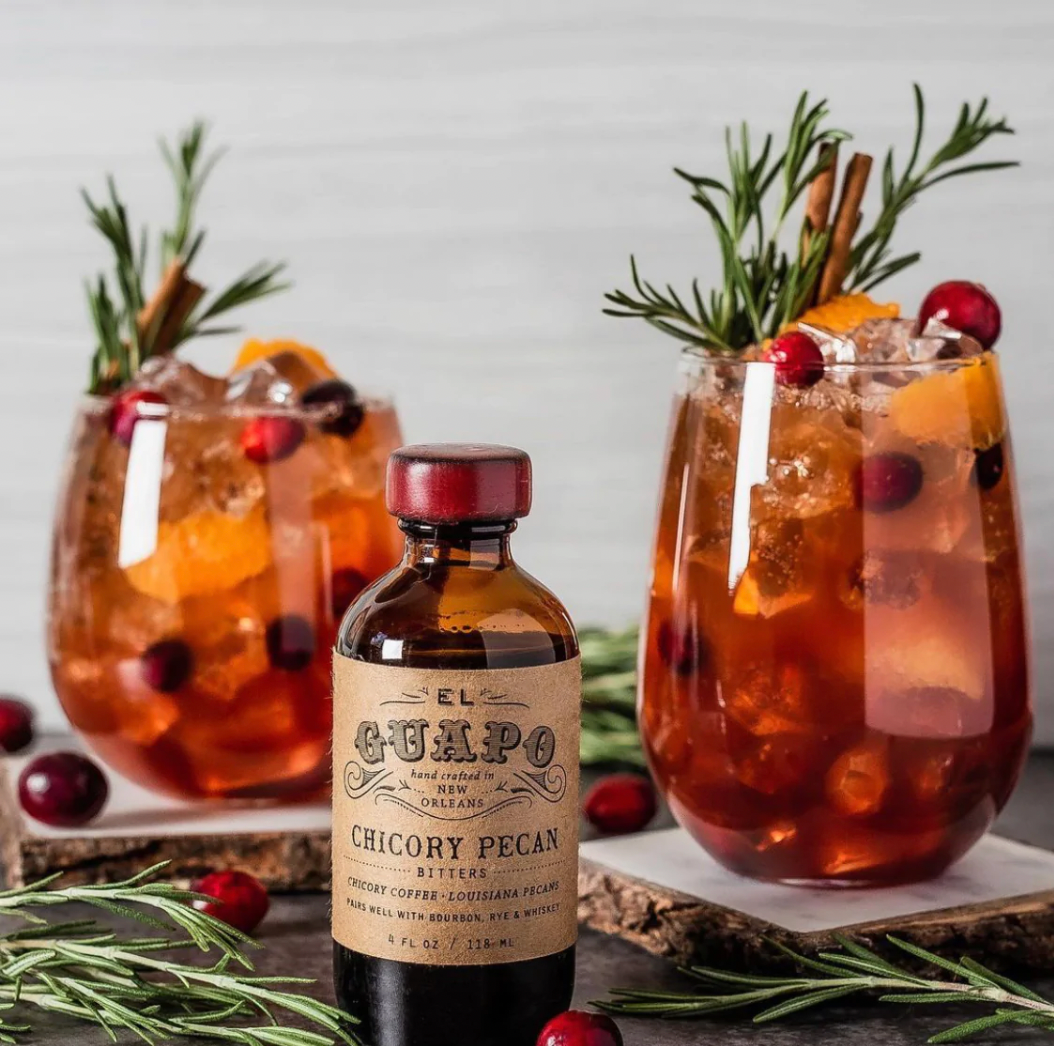 Chicory Pecan Bitters
Producer: El Guapo
Location: New Orleans, Louisiana
New Orleans has long favored an unusual coffee blend. Part of France until 1803, Louisiana preserved a French-influenced cafe culture that emphasizes dark, strong roasts—many of which benefit from the addition of roasted chicory. This bitter root has been paired with coffee since time immemorial, usually to stretch beans in short supply. Now an iconic duo, their flavor is concentrated in El Guapo's bitters, which pack local chicory coffee, organic Louisiana pecans, and cinnamon into every drop. Use them in El Guapo's recipes for Old Fashioneds, Afternoon Teas, or even in chocolate chip cookies.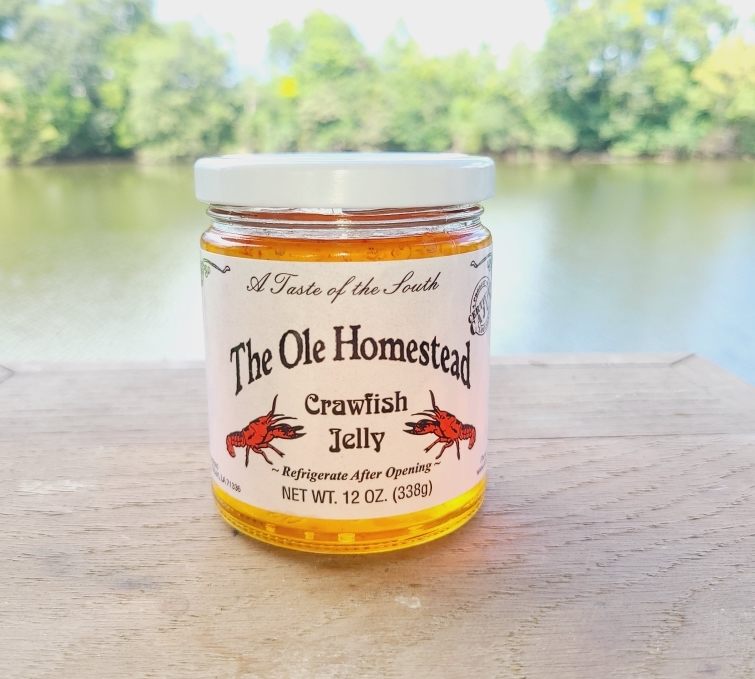 Crawfish Jelly
Producer: Ole Homestead
Location: Gilbert, Louisiana
Give any dish an instant hit of zesty Cajun flair with this unusual jelly. Despite its unconventional moniker, crawfish jelly is one of the most popular jars on offer by Ole Homestead, a preserve-maker based in Northeastern Louisiana. Though their sweet-and-spicy condiment contains no whole crustaceans, it evokes the flavors of a crawfish boil and takes just as much work—it's hand-stirred, individually-poured, and crafted one batch at a time. Use it to glaze fried chicken or make like a Southern grandma and spoon it over blocks of cream cheese, then serve with crackers.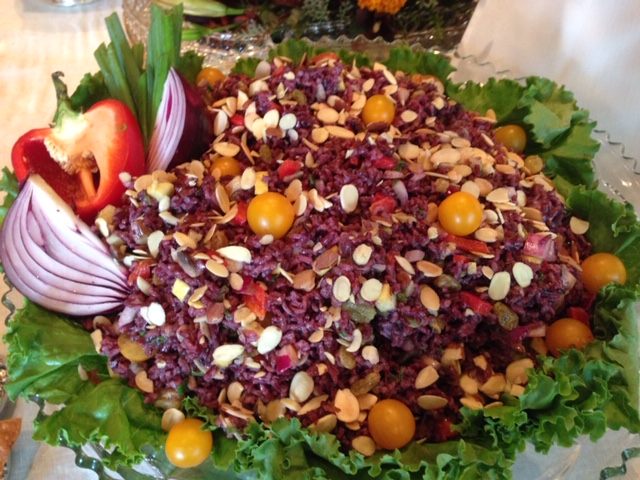 Purple Rice
Producer: Blanca Isabel
Location: Baton Rouge, Louisiana
Blanca Isabel Purple Rice is a naturally deep mauve long-grain rice developed in Louisiana by Dr. Milton C. Rush, a rice pathologist at Louisiana State University. Made by cross-breeding a locally grown white rice with a purple-kerneled Sri Lankan variety, Blanca Isabel cooks and eats like long-grain white rice, but contains high levels of antioxidants not normally found in brown or white rice. Use it to make striking curries, red beans and rice, and jambalayas.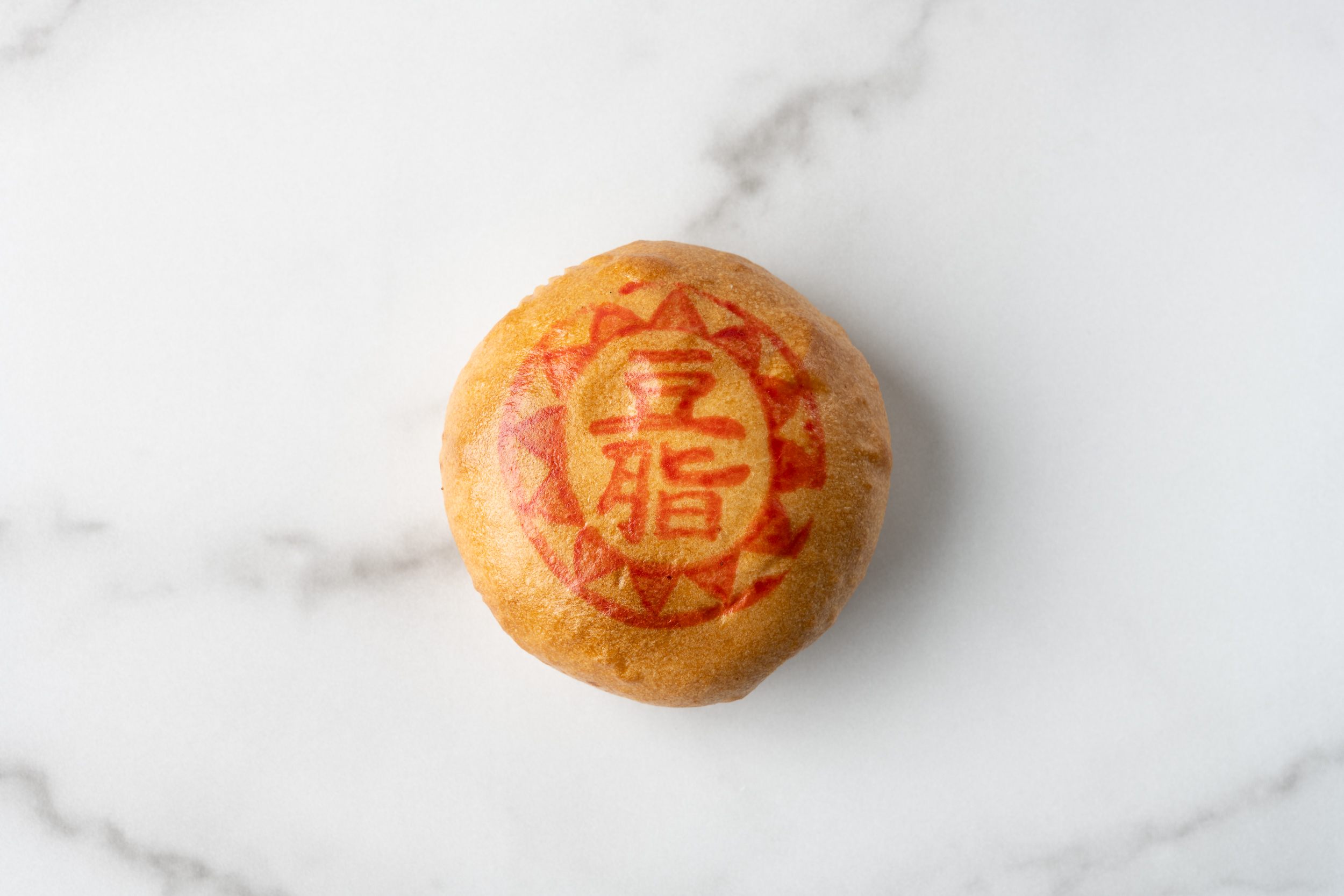 Durian Bánh Pía Mooncakes
Producer: Dong Phuong Bakery
Location: New Orleans, Louisiana
Bánh pía is a uniquely flaky mooncake brought to Vietnam by way of the Teochew Chinese. It's made with two kinds of dough, which are folded and flattened together. When baked, the dough forms a thin outer layer wrapped around a chewier, cream-colored crust. Inside, you'll find a pungent hit of soft, creamy durian. Bánh pía came to New Orleans with Vietnamese refugees in the 1970s and remains popular among the city's prominent Vietnamese community today. These mooncakes were made by Dong Phuong, a James Beard Award-Winning Vietnamese bakery established in New Orleans in 1982.
Mississippi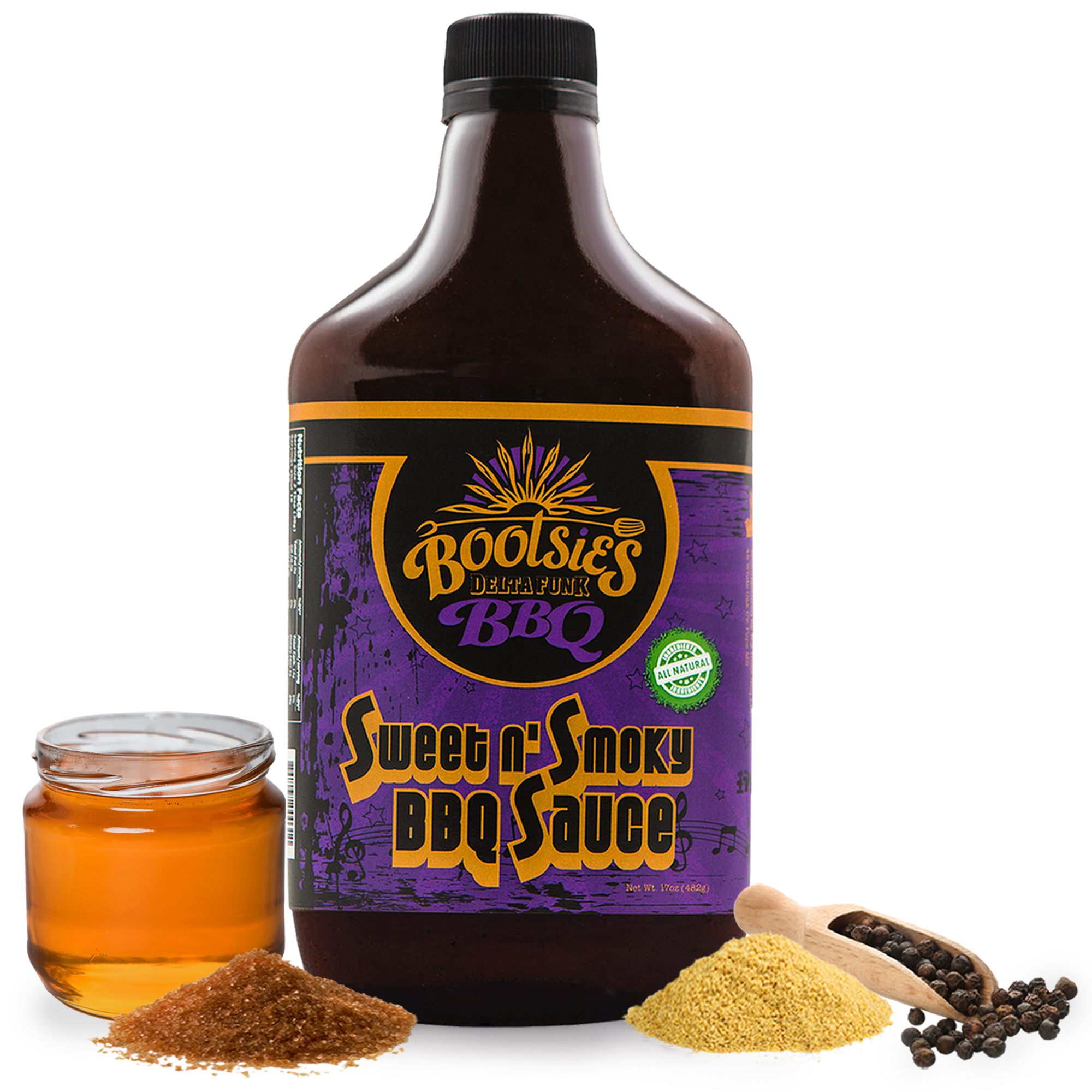 Sweet n' Smoky BBQ Sauce
Producer: Bootsie's Delta Funk
Location: Pope, Mississippi
Based on an heirloom recipe created in the Delta fields of Tunica, Mississippi, nearly 100 years ago, this legacy sauce melds local, raw honey with freshly ground spices expressed in hot oil. Mr. Robert Hodum, the 80-year-old Honey King of the Delta himself, supplies Bootsie's with the honey that imbues every bottle with uniquely Southern aromatics. The result is a sauce that offers as much depth and flavor as it does function. Reduce it over a slab of ribs to form a perfect candied shell.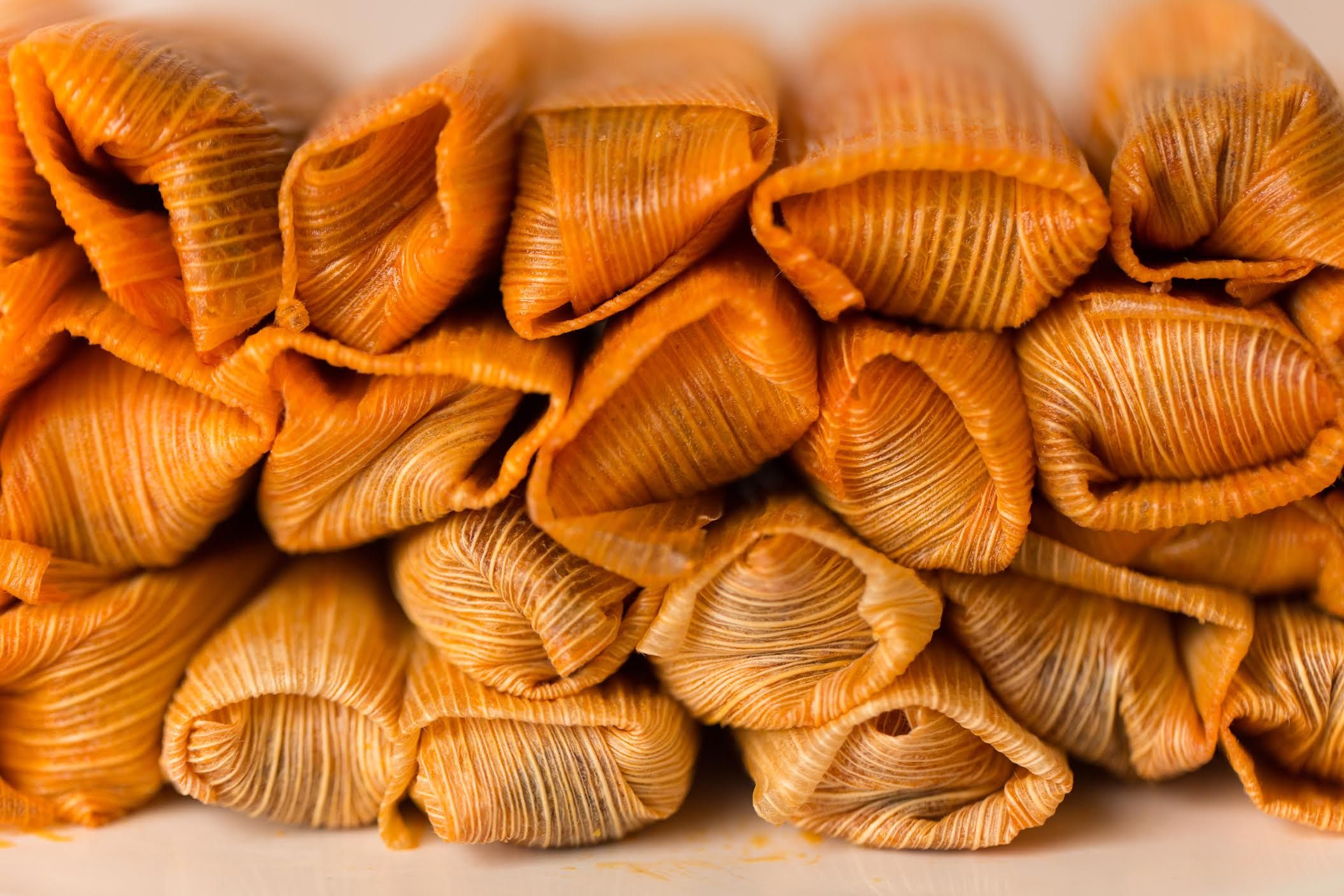 Turkey Tamales
Producer: Tony's Tamales
Location: Ridgeland, Mississippi
The hot tamale is a staple street food that has fueled Delta life and culture for over a century. Theories vary among historians on how the tamal found its way into Delta soul food, but the most widely agreed-upon origin story points to the early 1900s. Migrant workers from Mexico worked the cotton plantations of the Delta in the same fields as Black sharecroppers, and from this intermingling, the Delta tamale emerged. Unlike a Mexican tamal, Delta tamales soak—and are served with—spicy broth after steaming.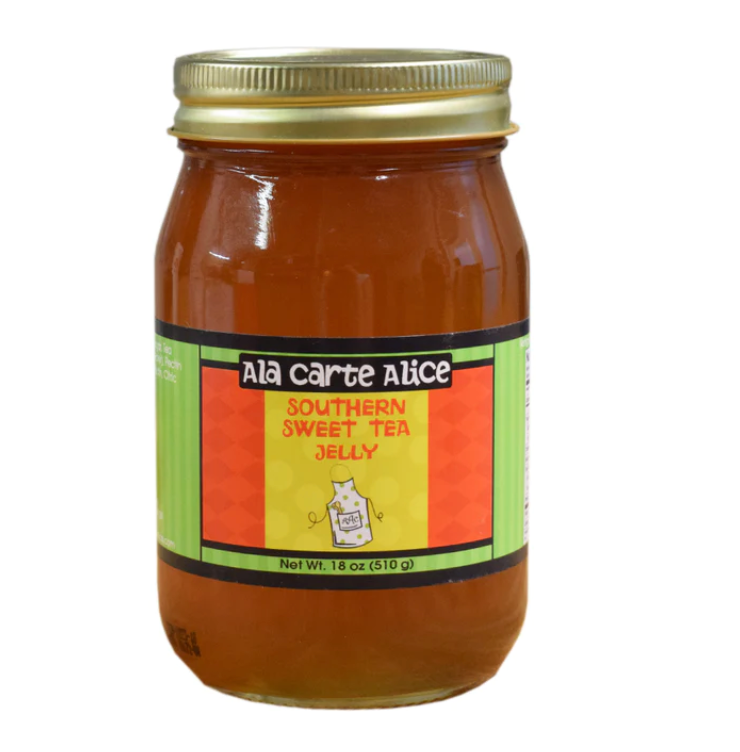 Sweet Tea Jelly
Producer: Ala Carte Alice
Location: Louisville, Mississippi
Ubiquitous at barbecues, brunches, cafes, potlucks, and even offered on drink menus at international fast-food chains in the South, sweet tea is essential to washing down hearty meals across the region. But this sweet tea jelly will last you much longer than a pitcher of the caffeinated brew. Pair this Mississippi-made, jellified refresher with peanut butter or goat cheese, spread over warm biscuits or toast.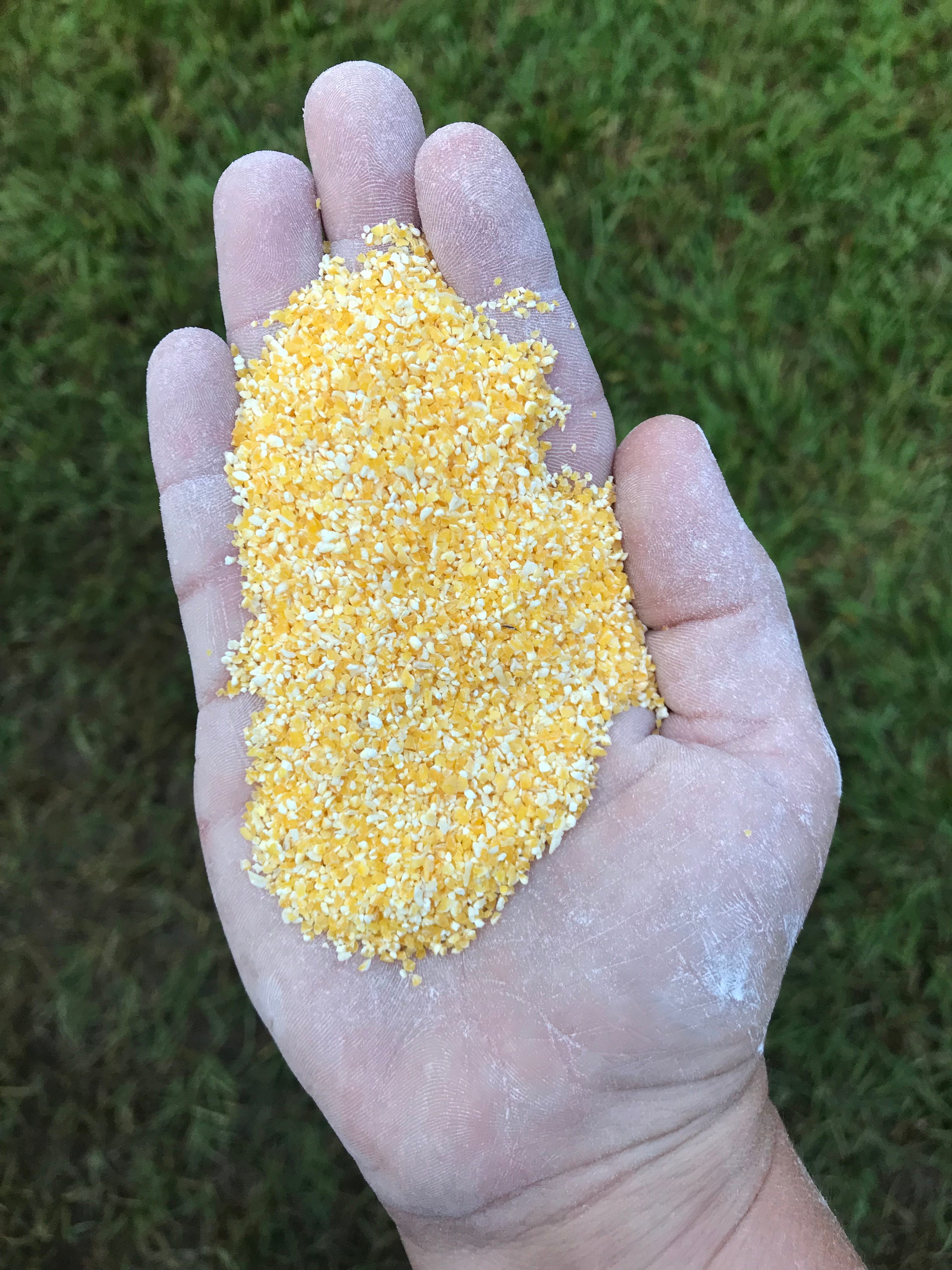 Yellow Dent Corn Grits
Producer: Grit Girl Grits
Location: Oxford, Mississippi
Milled from Mississippi-grown yellow dent corn, these grits are traditionally prepared from start to finish. Once the corn is poured into a hopper at the top of the gristmill, it flows into two millstones and is ground down by a rotating runner stone and stationary bedstone. From there, it's transferred into a separator, which parses the flour from the grits through constant rotation. The process preserves nutrients, requires no additives, and is naturally gluten-free. This ultra-creamy, old-fashioned grain is perfect alongside seafood, eggs, or served solo and filled with cheese.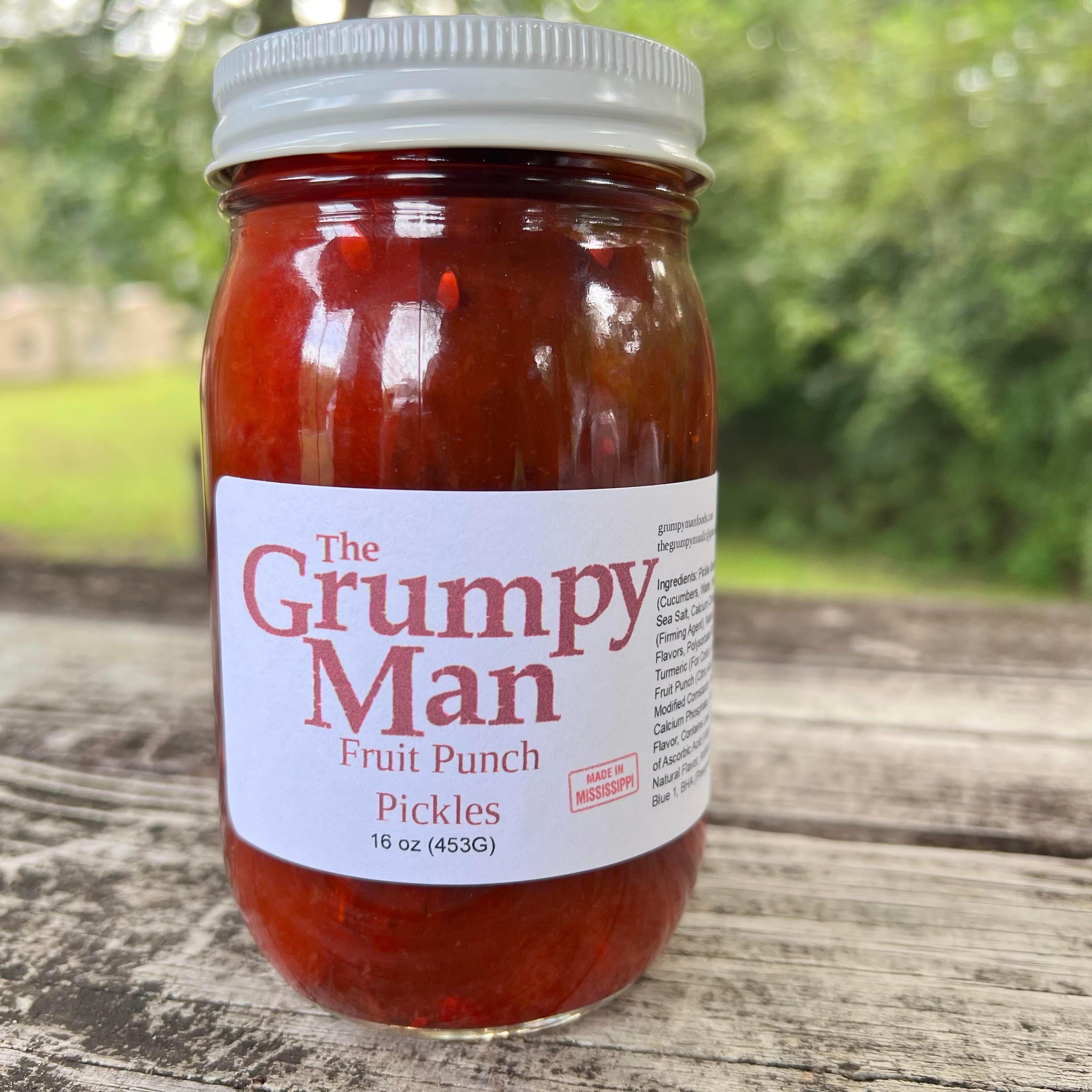 Fruit Punch Pickles
Producer: The Grumpy Man
Location: Purvis, Mississippi
Adventurous pickle lovers, assemble! Grumpy Man Pickles jarred these sweet-and-tangy snacks just for us. The creative combination of dill pickle and fruity beverage powder hails from the Mississippi Delta, where "koolickles" are sold at local community stores for a buck. While no one claims the title of "inventor of the koolickle," the colorful snacks fit into the American South's pickling culture, which includes pickled okra, watermelon rind, and peaches. They're well-known and widely-eaten, and the convenience store chain Double Quick sells them as "Pickoolas."