These Seaweed-Munching Sheep in Scotland Need Someone to Fix Their Wall
The small island of North Ronaldsay is looking for someone to repair the dyke that keeps the flock close to the shore.
North Ronaldsay island, a flat, windswept freckle at the northern edge of Scotland's Orkney archipelago, is home to a few dozen humans and some very special sheep. Unlike their grass-chomping counterparts elsewhere, this sure-footed flock—some 2,500 strong—roams the slick, rocky shoreline, munching on seaweed when the tide recedes. Now, the town needs to hire a handy human to repair the wall that pens the sheep close to the water's edge.
The shaggy ruminants are named for the little patch of land they call home, and they draw visitors to the island, where they're raised for wool and meat. (One local tourism website describes that flesh as possessing a prized "unique gamey flavour.") With the exception of pregnant females, who venture into the grassland to deliver their lambs, the sheep spend much of their lives on the watery side of a 13-mile-long drystone dyke—a wall fashioned from piled stones that aren't fastened together with mortar. The structure is vertical enough that agile little leapers can't scamper up it, and it barricades them from the arable land that has historically been reserved for crops and grazing cattle. "If [the sheep] had free roam of the island, they would be eating any crop they could find," says John Scott, the current chairman of the North Ronaldsay Trust.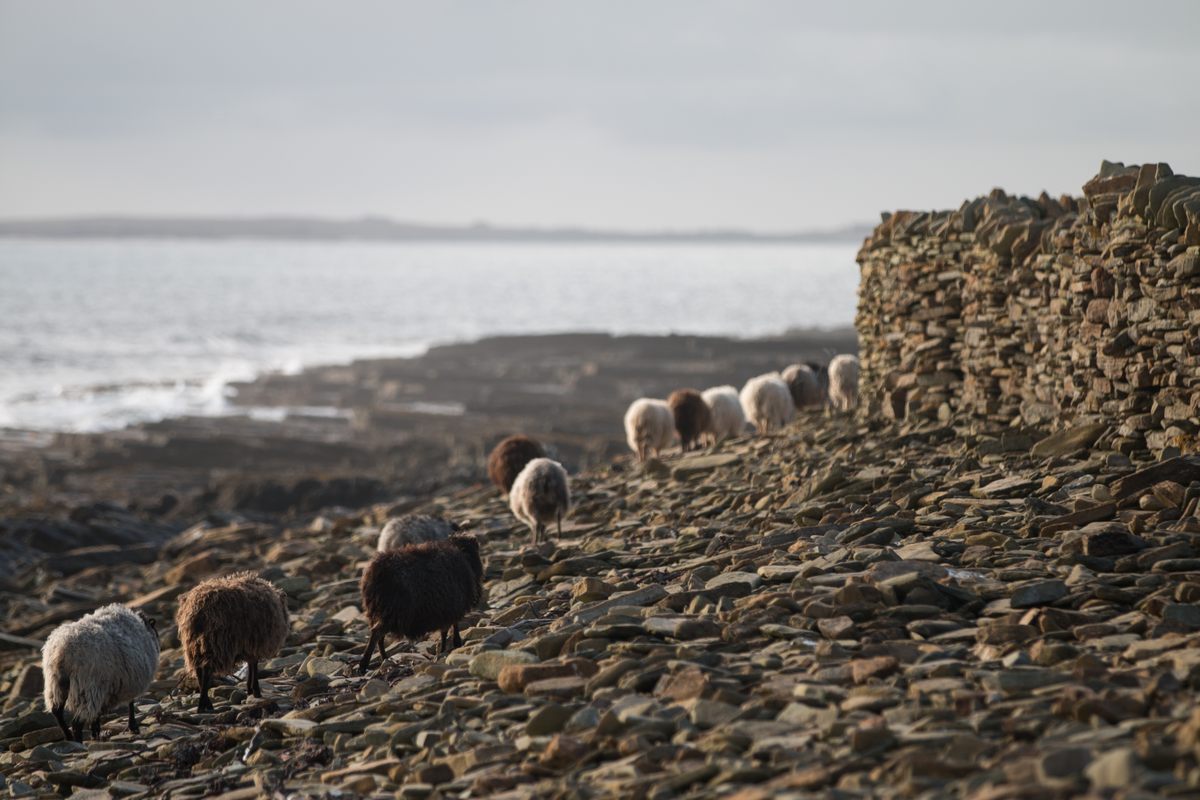 Farmers are thought to have begun encouraging some Scottish sheep to develop a hankering for seaweed thousands of years ago, the BBC reports, possibly because biting winters made grass hard to come by, while storms flung seaweed up on shore. North Ronaldsay's sheep are currently among the only land animals known to thrive on little other than seaweed, and they've done so ever since the wall went up in 1832, Scott says, when locals realized that the sheep are hardy and can stomach shoreline cuisine. These days, they feast on brown kelp, in particular, and they have trouble when they try to chow down on other things. Straying from this diet has resulted in copper poisoning, because their bodies have adapted to their unusual grazing habits.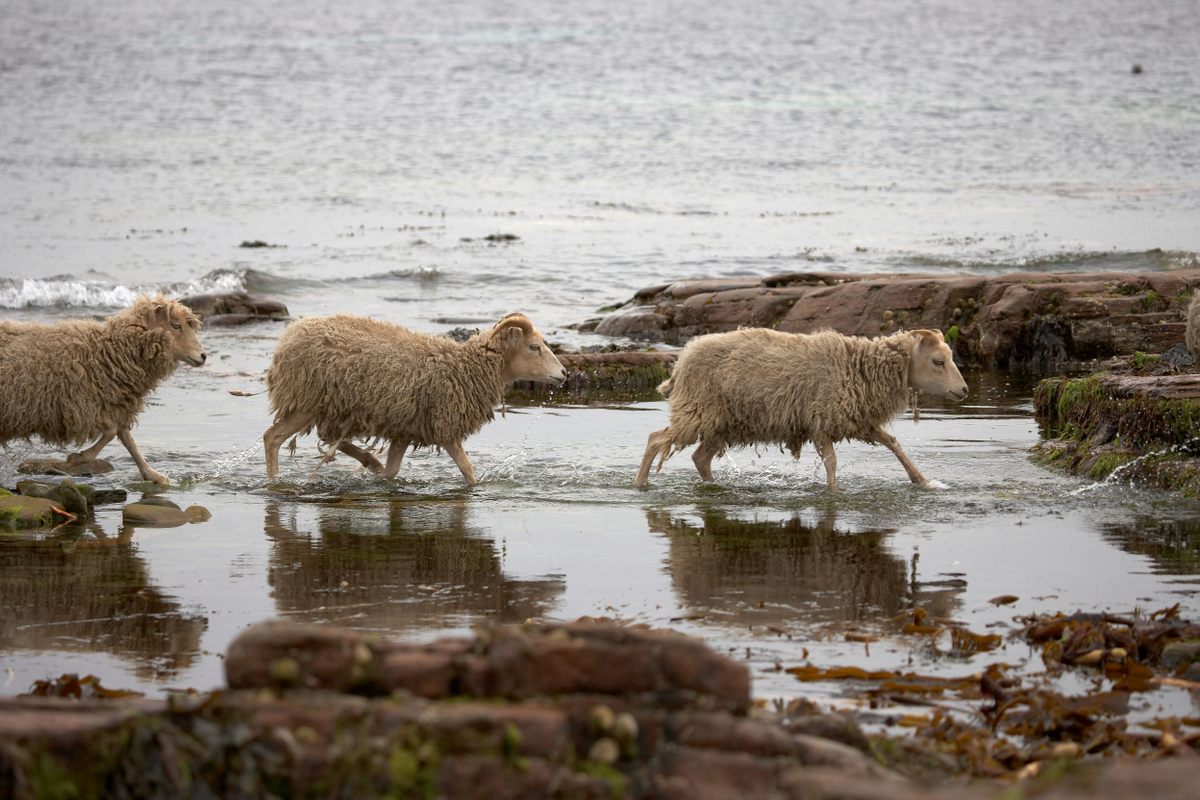 Trouble is, the wall sustained significant damage in a storm a few years back. Volunteers have pitched in to patch it up, and have repaired about a half-mile so far. They've also erected a temporary fence along the rest of the battered stretch. Now, the community needs someone to really hunker down with the task. The North Ronaldsay Trust is hiring someone to revive the dyke—and if you've got some construction skills, a love of livestock, and a tolerance for quiet, chilly days, you could be just the sheep dyke warden they're looking for.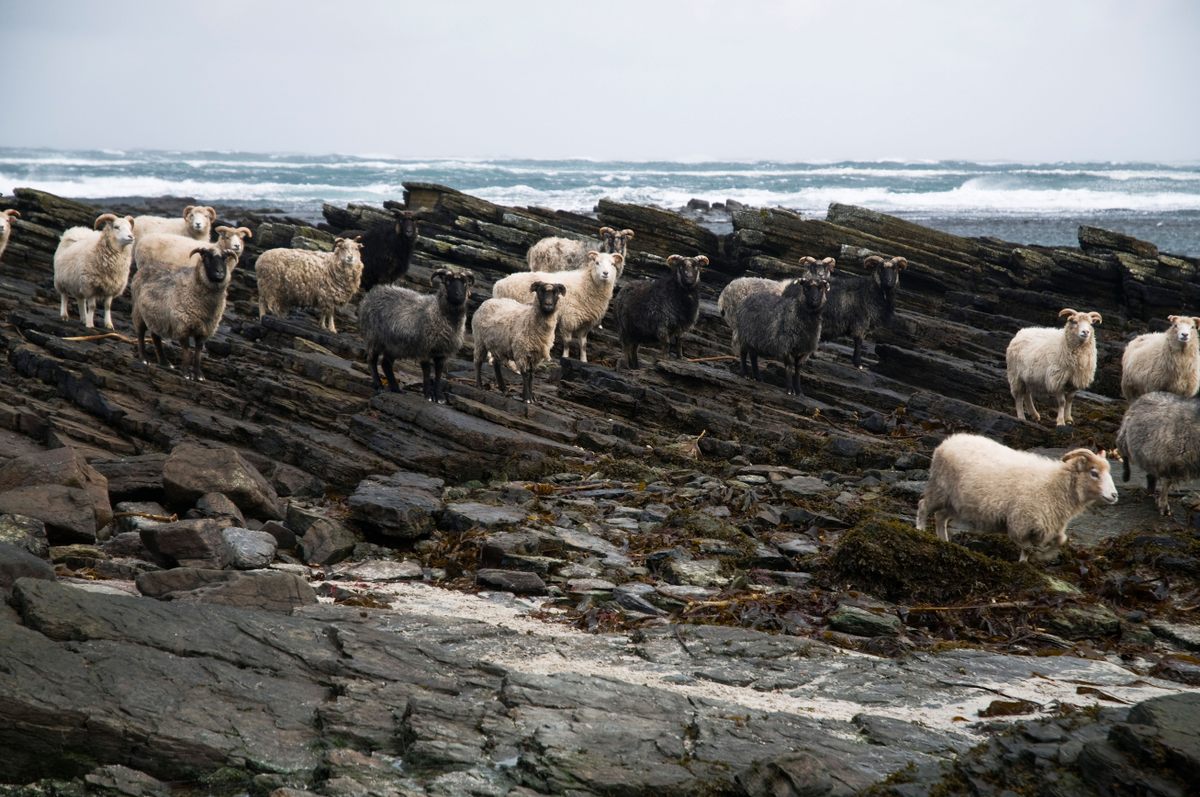 First and foremost, the sheep dyke warden will have to lug and place stones. It helps to be nimble and a bit brawny, with "a good level of physical fitness and manual dexterity," according to the job listing. Though the wall doesn't have to be packed super tightly, "it needs to remain upright and withstand the weather," Scott says, which can be unkind in the winter. In this flat, stormy stretch of the North Sea, he adds, "the elements are quite potent." If you can stomach them for 35 hours a week and work diligently without a boss keeping close watch, you'd earn £21,840 (around $27,700). The position is funded for three years by the North Isles Landscape Partnership Scheme and the Heritage Fund, and the successful candidate may be able to score accommodations in a renovated schoolhouse.
Beyond the agility and aptitude for the job, Scott says, the right warden will feel at also ease in North Ronaldsay, which stretches four miles long and a single mile wide. They will patronize its post office, grocery shop, and handful of eateries—and won't be itching for other urban amenities that are a plane ride or ferry trip away. (An eight-seater passenger plane departs from Kirkwall, and a ferry sets out twice a week.) The job requires fitting together irregular stones—nesting a cuboid one next to a flatter one or a rounder one, slotting them all together to shore up the structure for the future. But it's also about appreciating the migratory birds, swimming seals, and the cold winds, and settling into the rhythm of "a small island in a small community," Scott says. "That's in many ways just as important."