How Geologists Are Minding Preikestolen's Gap
The stunning ancient cliff has a crack through it, and it might be getting bigger.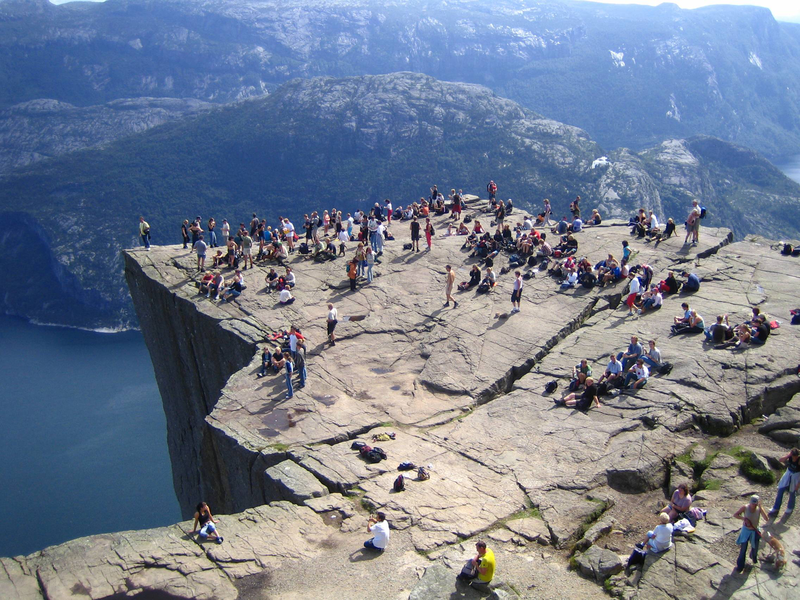 Any well-lived life comes with wear and tear. Spend enough time out and about, and you're going to pick up a few scars, and maybe a mole or two you should keep an eye on.
The same is true for Preikestolen, a massive, square-edged cliff that rises 604 meters above Lysefjorden in Norway. After a long existence of hosting tourists, picnickers, BASE jumpers, and (perhaps) ancient preachers performing blood sacrifices, the geologic wonder is suffering a bit—enough that local scientists have decided to keep a closer watch on the foot-and-a-half wide crack that runs along its length.
As The Local reports, geologists have been monitoring the crack since 1930, and at one point screwed bolts into the cliff in order to measure any increase. This year, for the first time in over two decades, the bolts indicated that the gap had widened by between two and three millimeters.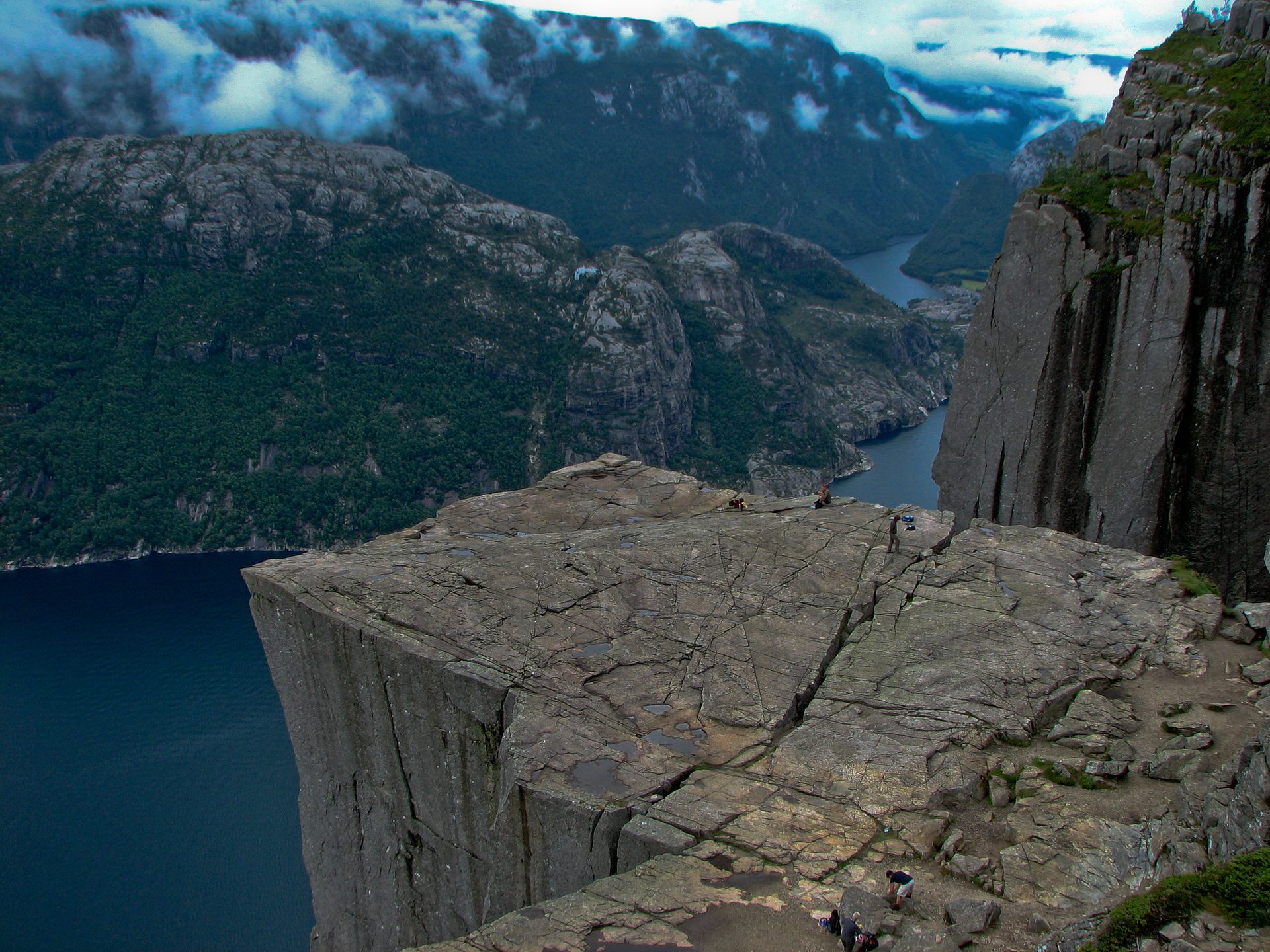 In response, researchers with the Geological Survey of Norway are setting out to study the gap in more depth. They plan to scan the cliff, 3-D model its surface, and bank a series of high-resolution helicopter photos.
Scientists are not panicking, saying that such measurements have proven inaccurate in the past. "We assume that Preikestolen has not moved lately," NGU's Marina Böhme told Stavanger Aftenblad. "Nevertheless… we plan to go up and check the crack from time to time," and if more movement is seen, more precise measuring equipment may be installed.
Sounds like a plan. After all, the cliff has to stick around until at least September, when it will (presumably) check another thing off its bucket list—meeting Tom Cruise.
Every day, we track down a fleeting wonder—something amazing that's only happening right now. Have a tip for us? Tell us about it! Send your temporary miracles to cara@atlasobscura.com.