Artist "Red" Hong Yi once recreated Ai Weiwei's face from 20,000 sunflower seeds. She's depicted Jackie Chan using 64,000 chopsticks, a piece of art Chan himself commissioned for his 60th birthday. World-renowned for her gargantuan portraiture made from ordinary materials, Red's talents have been lauded by the likes of The Huffington Post and Wall Street Journal. But when she isn't working on massive depictions of celebrities, she doesn't stop creating. Her plate-sized works—smaller, but no less awe-inspiring—look good enough to eat. And that's exactly what she does after she's done with them.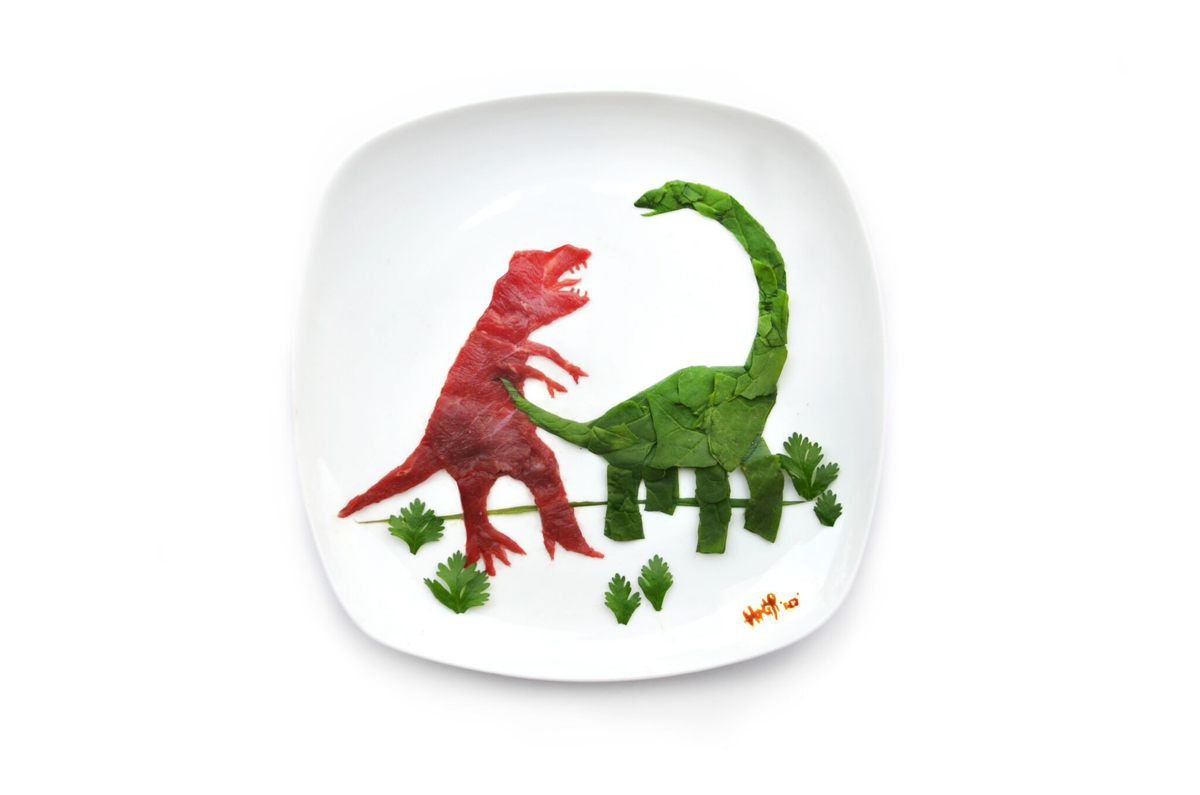 These modestly sized creations were the result of a personal challenge of Red's: to make plated pieces of art, entirely from food, for 31 straight days. For an artist used to working on a more substantial scale, the project became, in her words, "a way to push myself to create and deliver, even if I wasn't happy with the end product."
Not so long ago, Red's artistic projects were only a hobby. In 2012, she was employed at an architecture firm. She designed residential towers that kept her glued to a screen. Each building took years to complete. "I worked on art projects as a breather from the computer," says Red. She was looking for opportunities to create things using her hands. So began the transition to art.
That year, a video of Red using a basketball to paint Yao Ming's face went viral on Youtube. Not long after, commissions from international corporations starting coming in. By 2013, she was dreaming up massive art installations—influenced by large-scale artists Chuck Close and El Anatsui—as a full-time job.
After working in grand schemes and using bulk materials (think 2,000 socks at a time), Red decided to downsize. So everyday in March of 2013, culinary staples became her paint and plates became her canvas.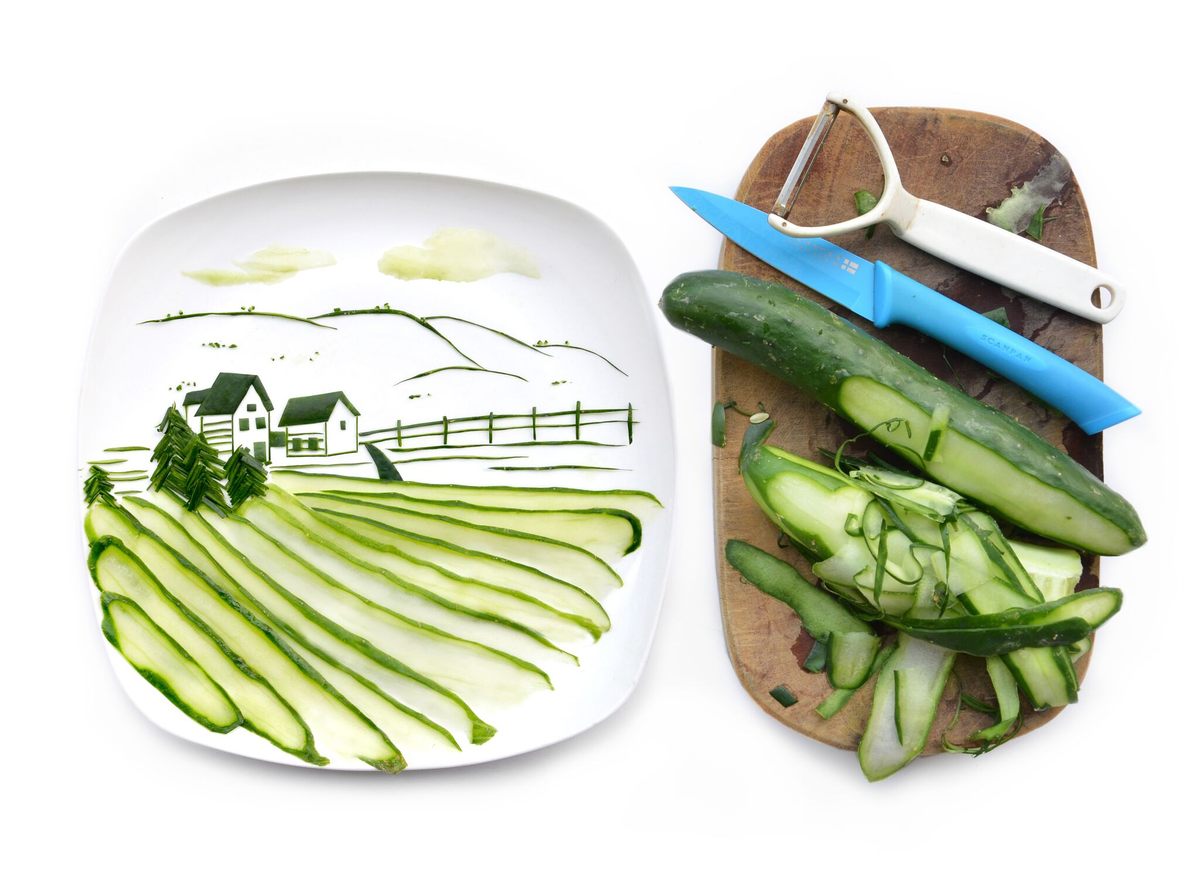 Red began the project looking for inspiration around markets in Malaysia—her birthplace. "I would walk through markets and stare at vegetables and allow their patterns and textures to inspire visuals in my head," she says, adding, "I definitely got a lot of annoyed and curious looks from vendors." After buying bunches of the same raw materials, she experimented with possibilities of folding, piling, arranging, and twisting until a pattern piqued her interest.
But her works aren't just beautiful and clever—they're an eye-catching platform for political and social commentary. She's used vegetables to advocate for marriage equality in Australia, Tang to discuss the dissolution of the Malaysian parliament, and soy sauce to express heart-felt concern during the military stand-off in Sabah.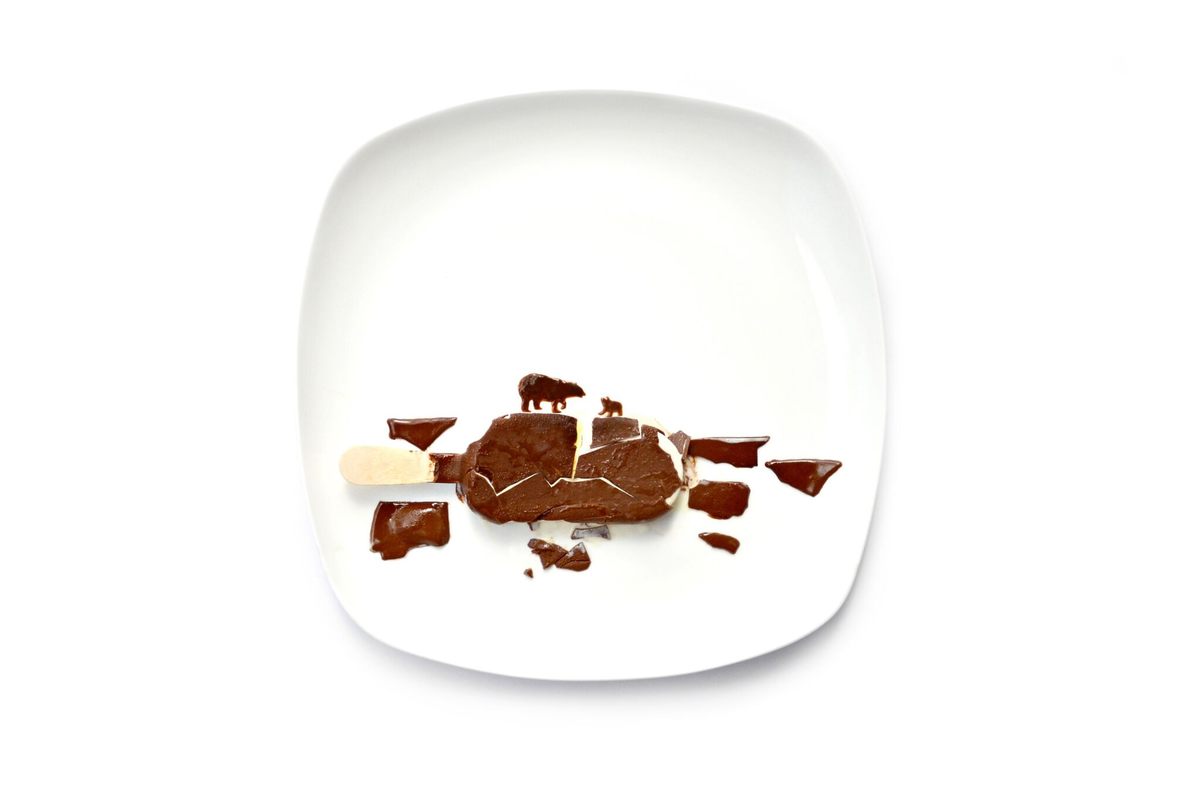 Red recently posted these chocolate critters on her Instagram as a discussion piece on the Paris Climate Agreement. She conveyed a sense of responsibility to protect the environment on behalf of future generations. The caption addressed to her 176,000 followers closed with, "Let's act together to protect our Mother Earth before it's too late."
The melting ice cream bar took several tries and multiple hours to complete, because Malaysia's extreme heat and humidity melted the first three bars. The secret to mastering the fourth attempt? "Working on it with half my body stuck in a fridge," she says.
Each plate takes between one and four hours to complete, and the variability comes from the unexpected challenges of using different foodstuffs. Fashioning four pure white dogs from melting Oreo cream highlighted another tropical weather challenge: Carving shapes created sticky cookie crumbs that readily attached themselves to the filling.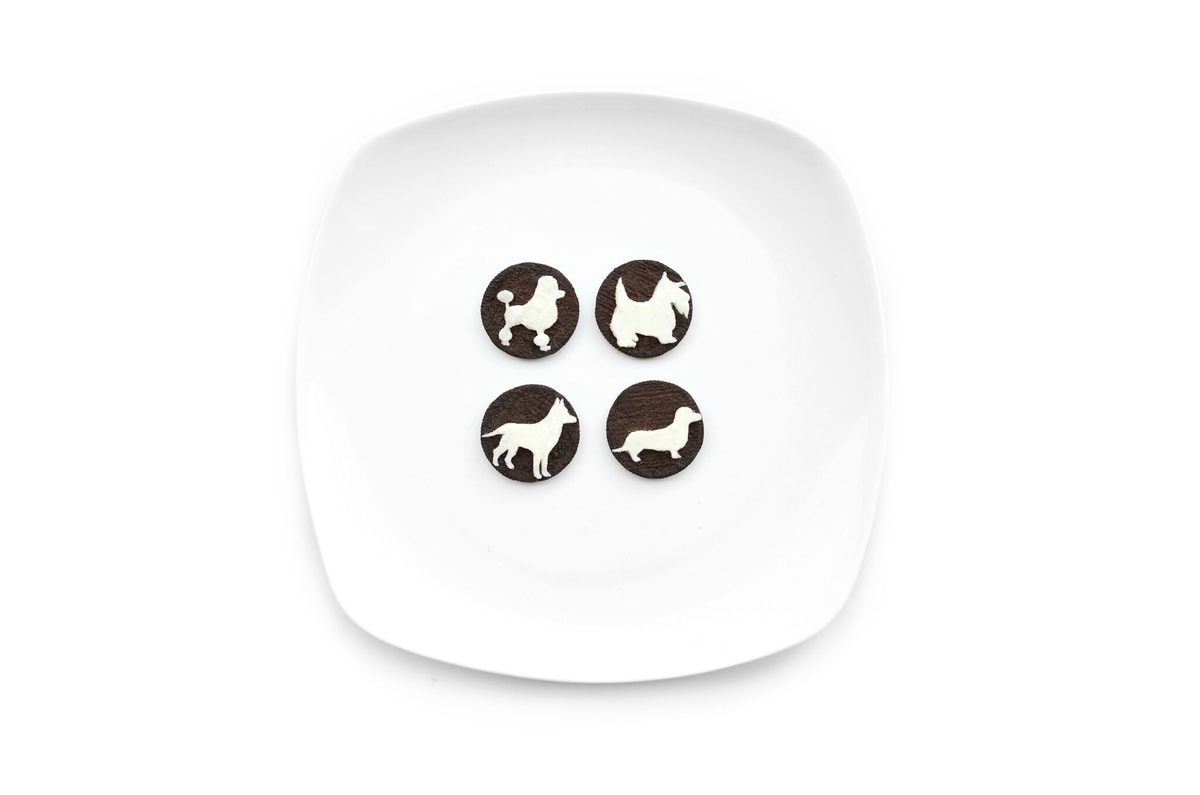 Red loves the familiarity of food as a material, and the unfamiliarity of presenting it in a different way. She says rice is her favorite ingredient to work with. "I have a thing for little dots and strokes," she says. Fruit and vegetables are a more challenging medium, as they tend to dry out and look gross. Nonetheless, Red isn't one to make waste. After she's finished with her creations, she typically stir-fries them.
Currently, Red is working on client projects, one of which involves suspending tea leaves in resin. But balance is important, and after she finishes commissioned work in June, she'll be back to working on her own pieces. Whether a finished work ends up in an exhibition or in her lunch, it's safe to say no one will be advising Red not to play with her food.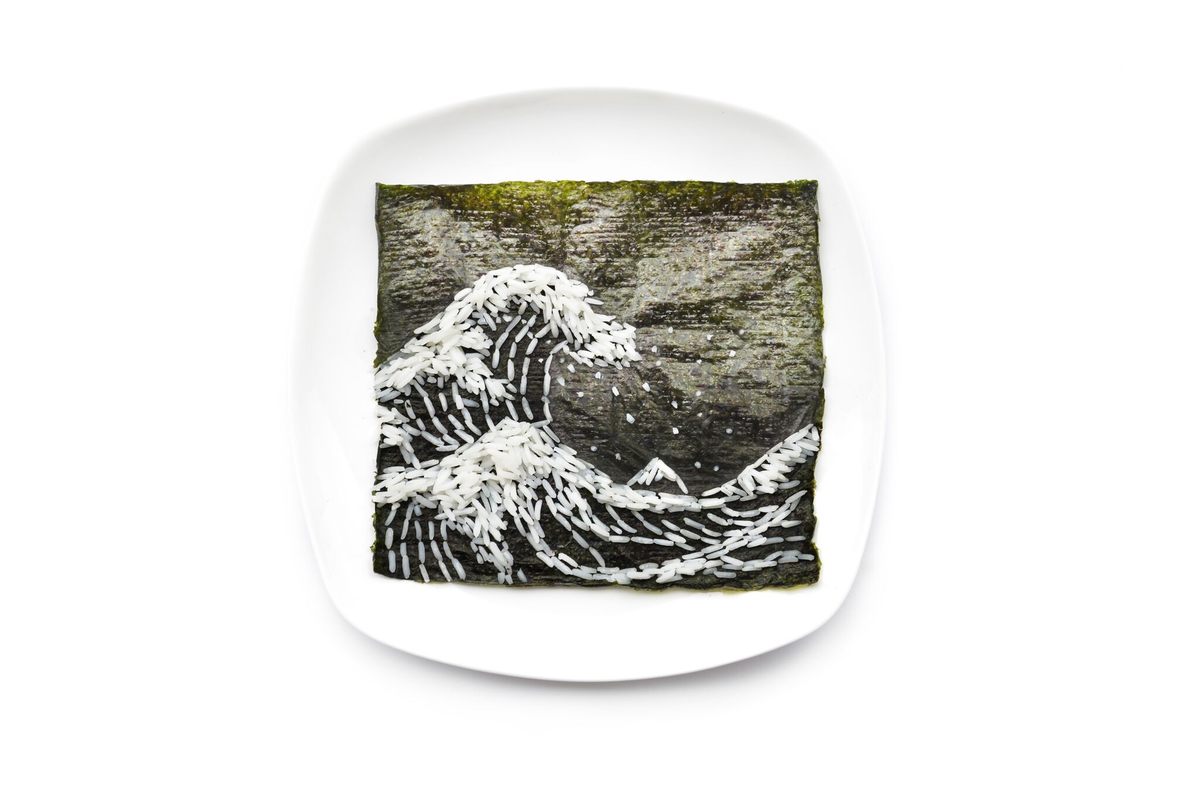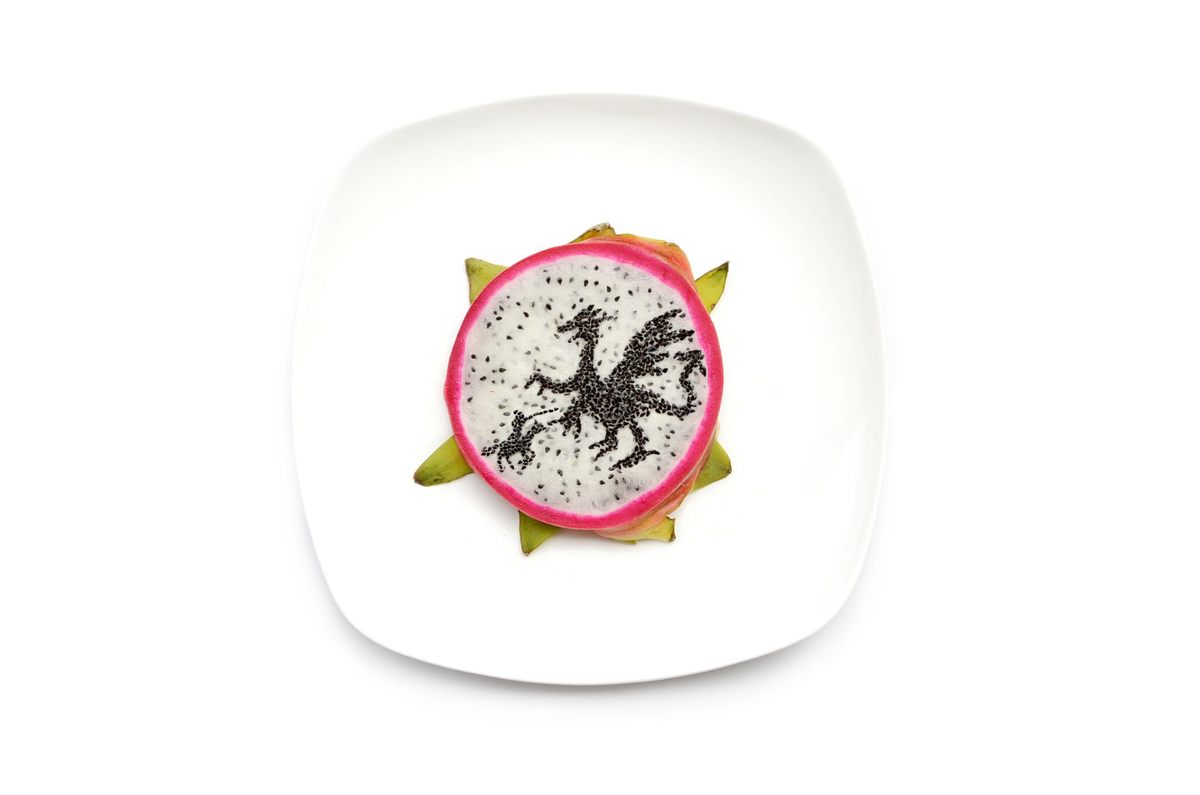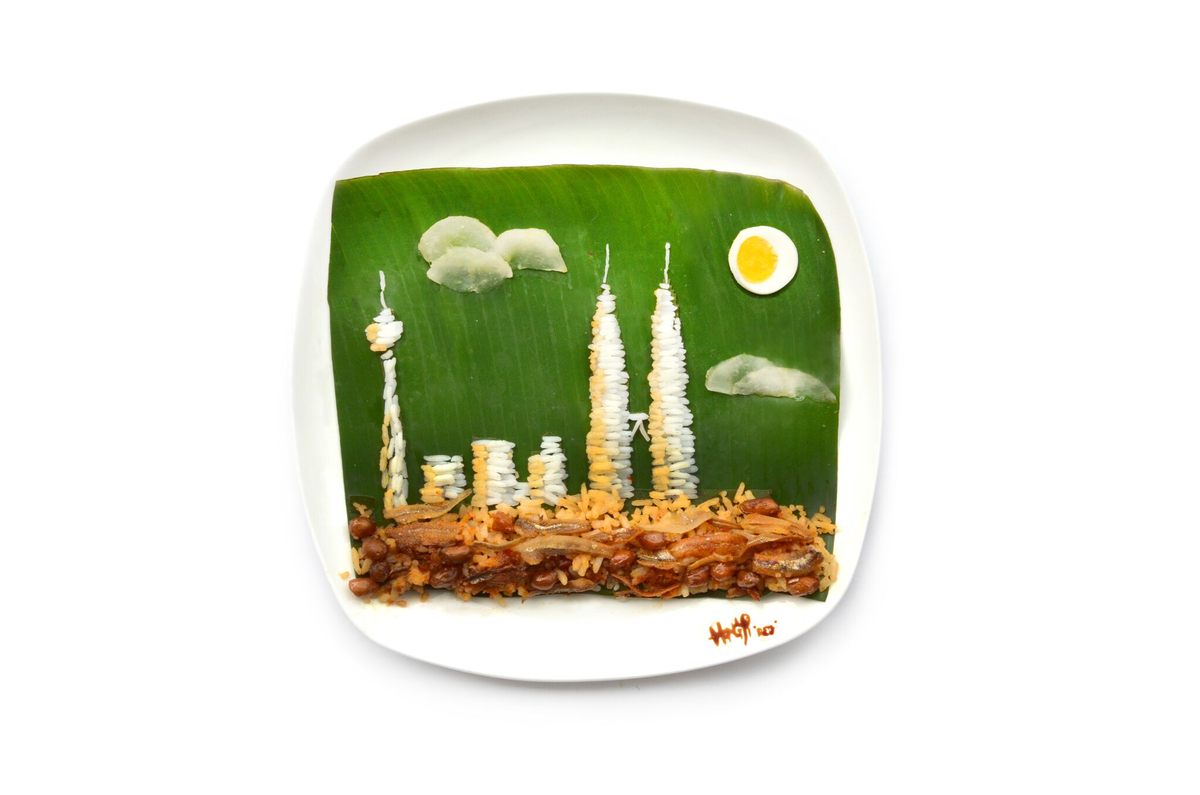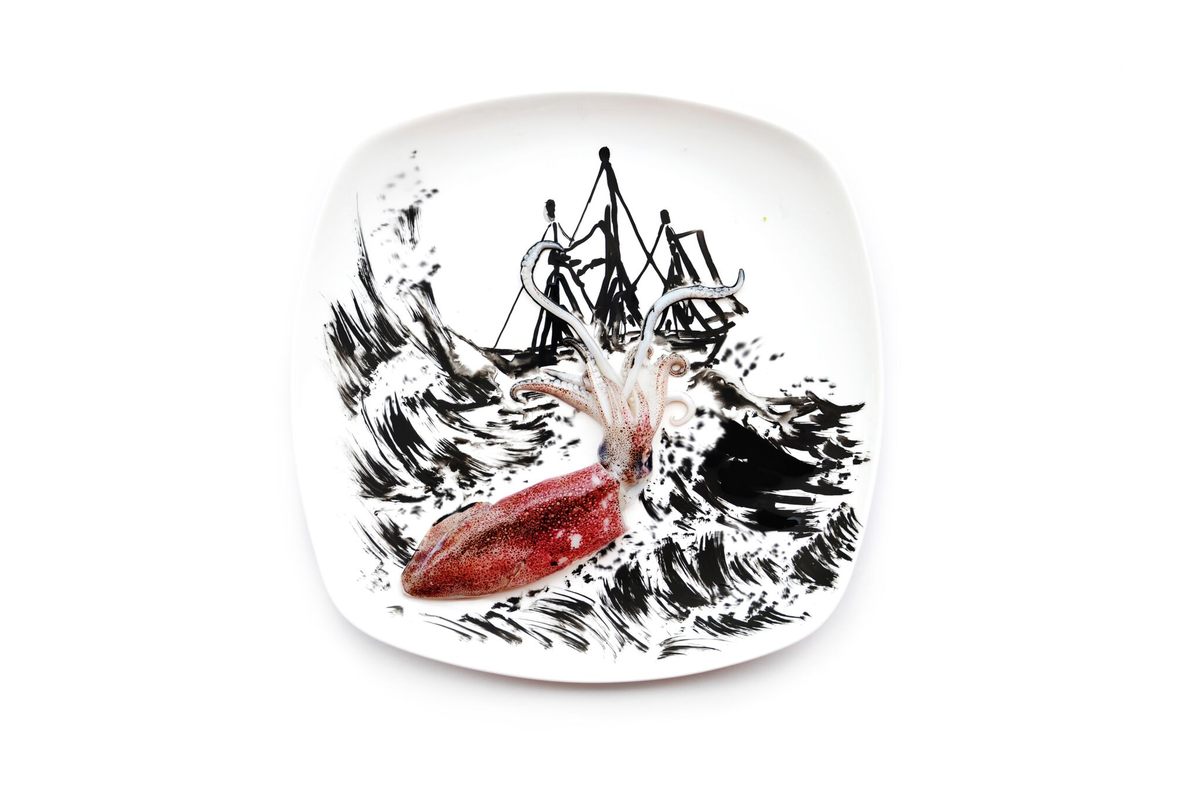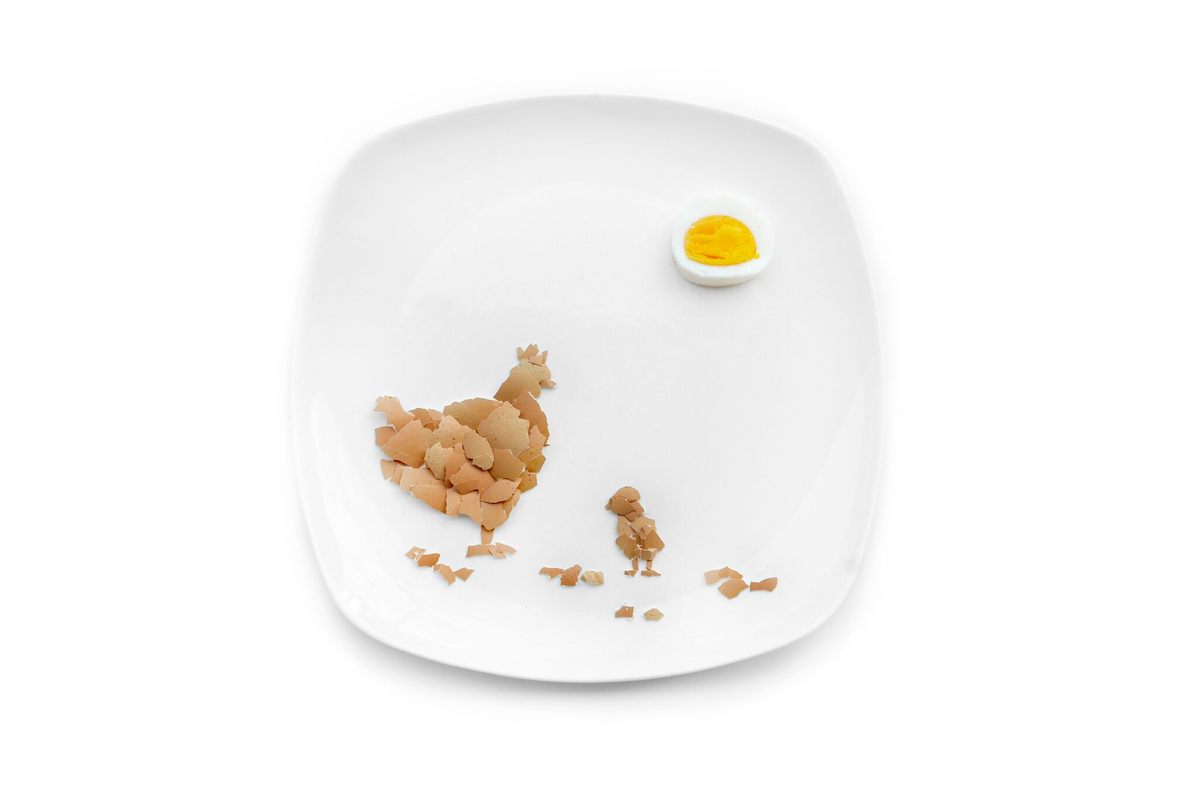 Gastro Obscura covers the world's most wondrous food and drink.
Sign up for our email, delivered twice a week.