Subterranean Scans Reveal New Mysteries at an Ancient Irish 'Fort'
Navan Fort is perched on an Irish hilltop, but some of its history hides beneath the soil.
On a cold and wet day in March 2018, a van crammed with equipment and Scottish and Irish archaeologists rolled up alongside Navan Fort, a prominent hilltop settlement in Northern Ireland that's not far from the modern border with Ireland. A ringed enclosure that sits on a tall hill in the countryside, Navan Fort is easy to pick out. It was one of the ceremonial centers of pre-Gaelic Ireland, and even has a visitor's center today. But that March, the archaeologists were seeking remains that didn't meet the eye.

Lo and behold, they found some. According to their recent study, published in the open-access Oxford Journal of Archaeology, the physical footprint and outsized role of Navan Fort may have been even larger and more lasting than previously thought. Using a combination of non-invasive archaeological surveys—one that measured the magnetic properties of the soil, and another that measures how the dirt conducts electricity—the team found the remnants of subterranean structures, suggesting that the site was occupied earlier than previously believed. They also found evidence of habitation much later than previously thought, clear through to the arrival of St. Patrick in the area, and the patron saint's founding of the local ecclesiastical see.
"There were loads of things in the data we didn't really expect to find," says Patrick Gleeson, a medieval archaeologist at Queen's University Belfast, and one of the authors of the recent paper. "But that also posed interesting and exciting problems for the site as we knew it."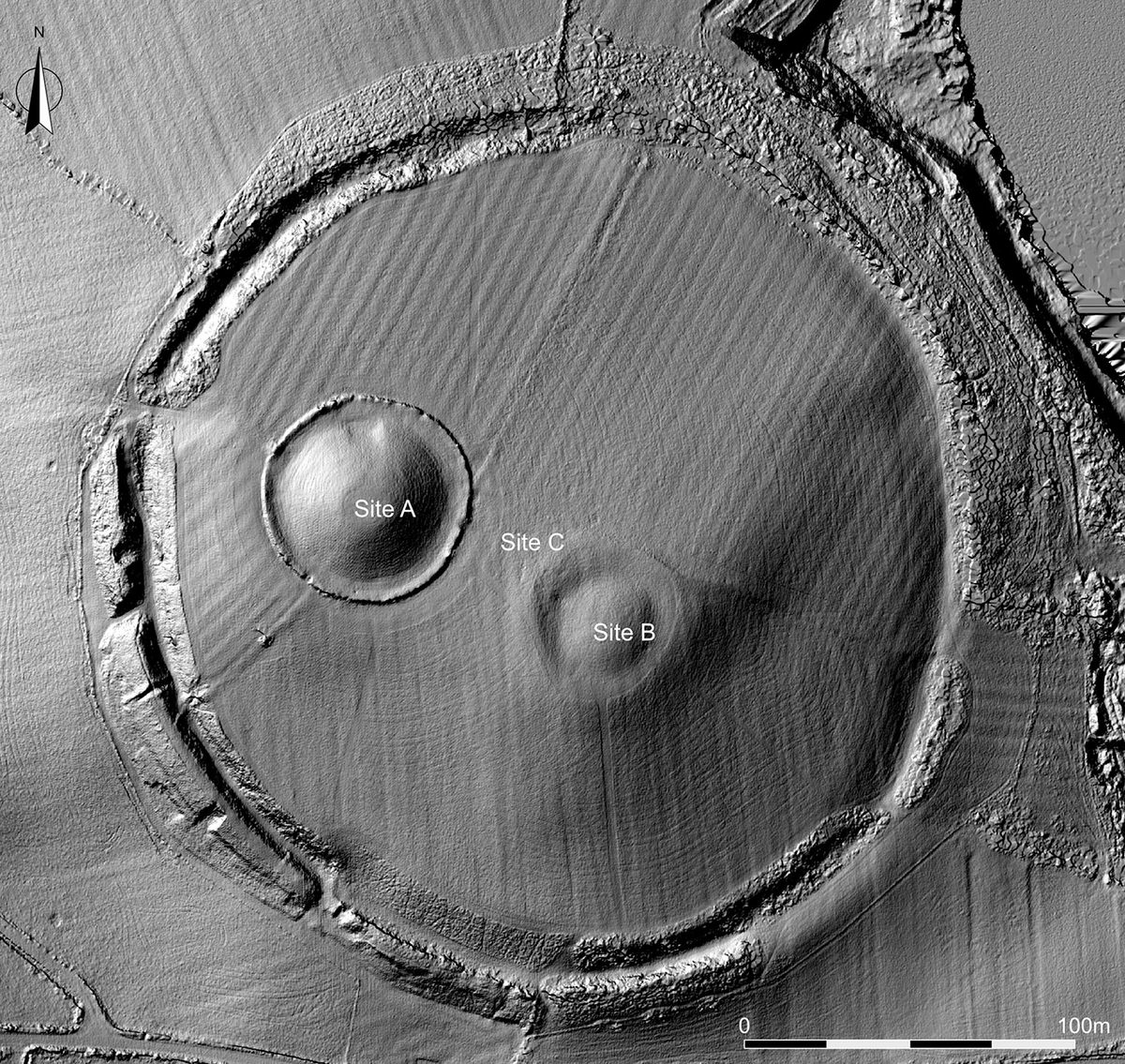 The inhabitants of Navan Fort seem to have been ritual builders. Large excavations during the 1960s turned up two sorts of structures: connected structures of two rings in the shape of a figure eight, and '40 meter' structures, named for their surprising scale. The buildings seem to have been built and ritually razed sometime around 100 BC. Around that same time, a 2019 paper reported, feasting was occurring at Navan Fort, suggesting that the settlement was more than just a monument—it was a cultural hub, and even a place to party.
Though the survey results published so far only cover a four-hectare area (about the same size as the footprint of New York's Metropolitan Museum of Art), they suggest that some figure-eight buildings were built within other figure-eight buildings, and they preceded the 40-meter structures discovered in the 1960s excavations. The structures-within-structures turned up again and again.

"There's clearly a ritualized action of building and rebuilding these buildings, that same footprint on the same site," says Gleeson. "That's why we'd call them religious buildings, and the closest things to temples that we have."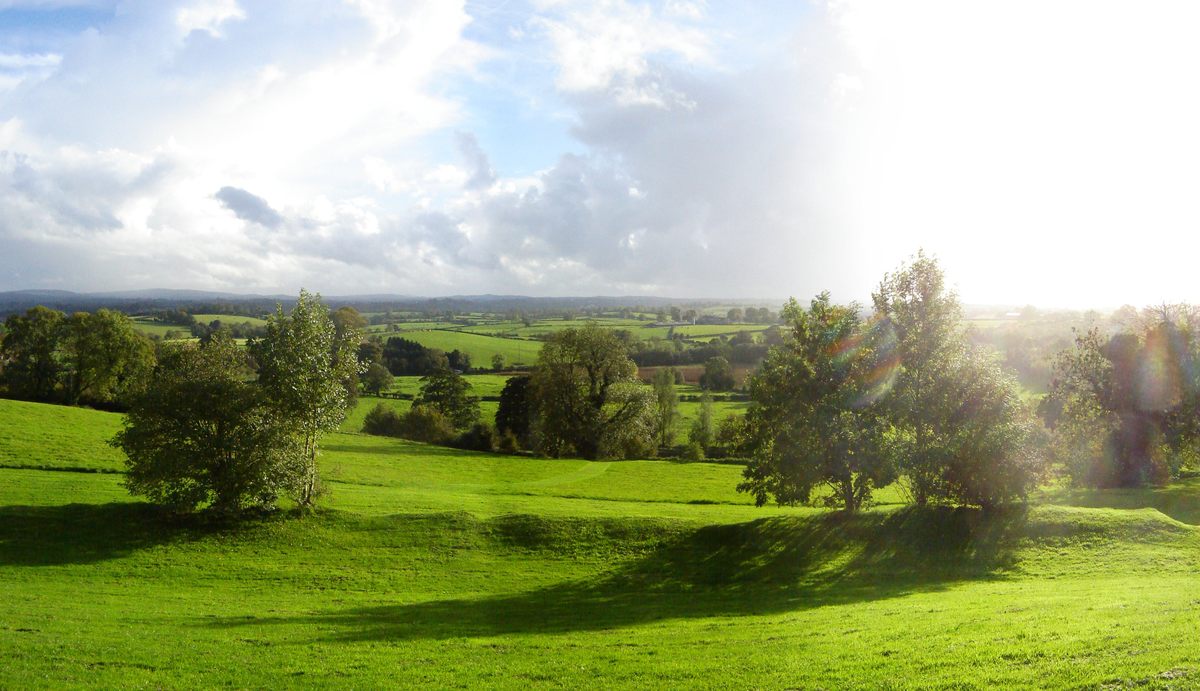 The surveys were conducted as an extension of the Comparative Kingship Project, an effort to better understand royal centers in Medieval Scotland and Ireland following the fall of the Roman empire.
Long after Navan Fort's first life, it seems it may not have been as derelict as previously believed. Instead, the hilltop settlement may have continued to play a symbolic role in the region, at least through the fifth century, when St. Patrick established a church immediately east of the site.
"Navan Fort is no longer abandoned in the medieval period when Christianity came to Ireland, and it's probably still an active center of religious authority and perhaps even kingship," Gleeson says. "We have a nice kind of connection there as far as getting the transfer of really prehistoric ritual, and religious activity, to maybe a new Christian center."
You can join the conversation about this and other stories in the Atlas Obscura Community Forums.