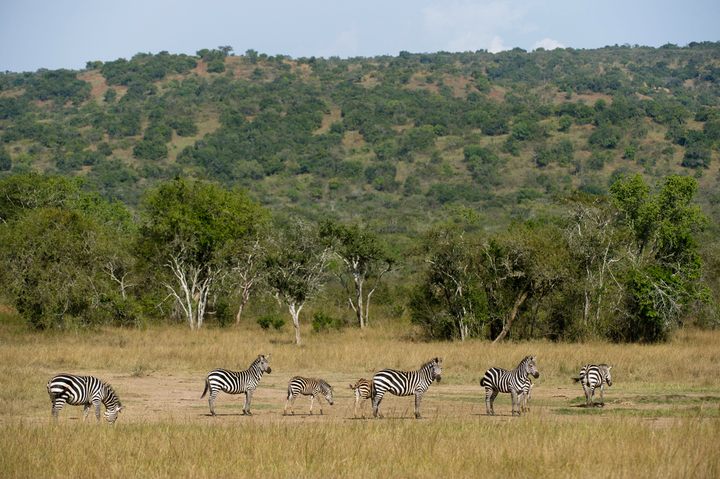 In Rwanda, Learning Whether a 'Smart Park' Can Help Both Wildlife and Tourism
It's taken a lot of outside help, but a national park has come back from the brink.
Emmanuel Kalisa helped kill a lion, one of the last in Rwanda's Akagera National Park, around 2002. Lions often mauled cattle owned by local herders such as Kalisa, who grazed their livestock in the park. "I heard lions every night," he says. "I woke up shouting and threw burning sticks."
So Kalisa and other locals poisoned the feline predators to protect their cattle. He also recalls when a group of men chased a fleeing lion. The big cat jumped and broke a man's arm before another killed it with a spear. Kalisa remembers shaking with fear. Eventually all 300 or so lions that had once roamed Akagera were wiped out.
After Rwanda's devastating 1994 genocide that killed at least 800,000 people, Akagera became a conservation wasteland. Refugees and settlers moved into the park, and it became a free-for-all hunting ground. Kalisa and others farmed and grazed their cattle on its land. Between poaching and habitat encroachment, there was little wildlife left.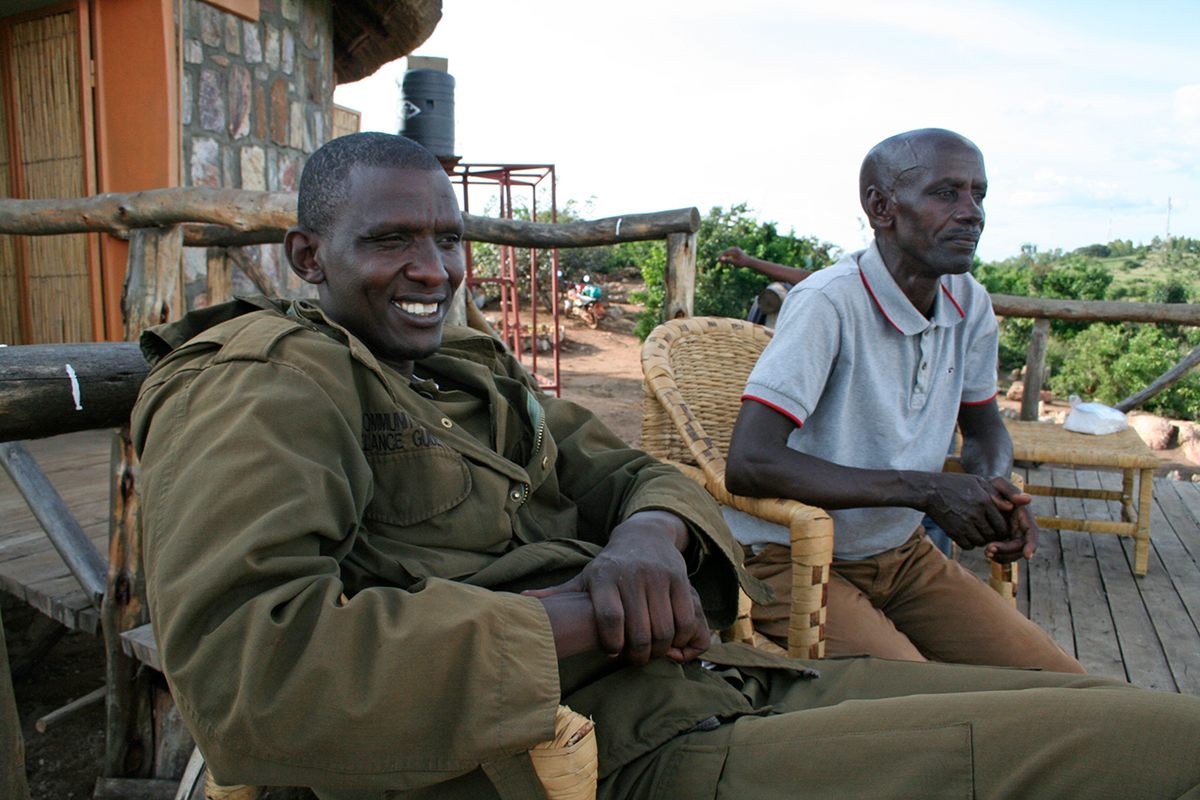 Today, Akagera has been dramatically transformed: a thriving national park just two hours by car from Kigali, the Rwandan capital. Rwanda is famed for the rare mountain gorillas in its northwest, but Akagera is on the eastern side of the country, bordering Tanzania, so it offers an entirely different habitat. The park is now the only one in the country to host coveted "Big Five" megafauna: elephants, rhino, leopards, buffalo, and lions. Giraffe, zebra, antelope, monkeys, and more than 480 bird species also reside within Akagera's 430 square miles, which includes papyrus wetlands. The reimagined park had the fences, patrols, and local participation that are necessary for some successful wildlife parks, but it is also employing novel technology to protect itself.
The big changes began around 2010, when Rwanda's government partnered with international conservation group African Parks to manage Akagera. Some 15,000 tourists visited in 2010, compared to more than 41,000 in 2019, says Sarah Hall, Akagera's tourism and marketing manager. During the COVID-19 pandemic, the park closed for three months, but reopened in June, and has seen tourists slowly return.
African Parks, based in South Africa, is known for reviving troubled national parks. The nonprofit worked to strengthen Akagera's security, brought in anti-poaching dogs, purchased better field equipment, and hired and trained more rangers. The number of patrols increased from about 1,500 in 2011 to more than 5,400 last year.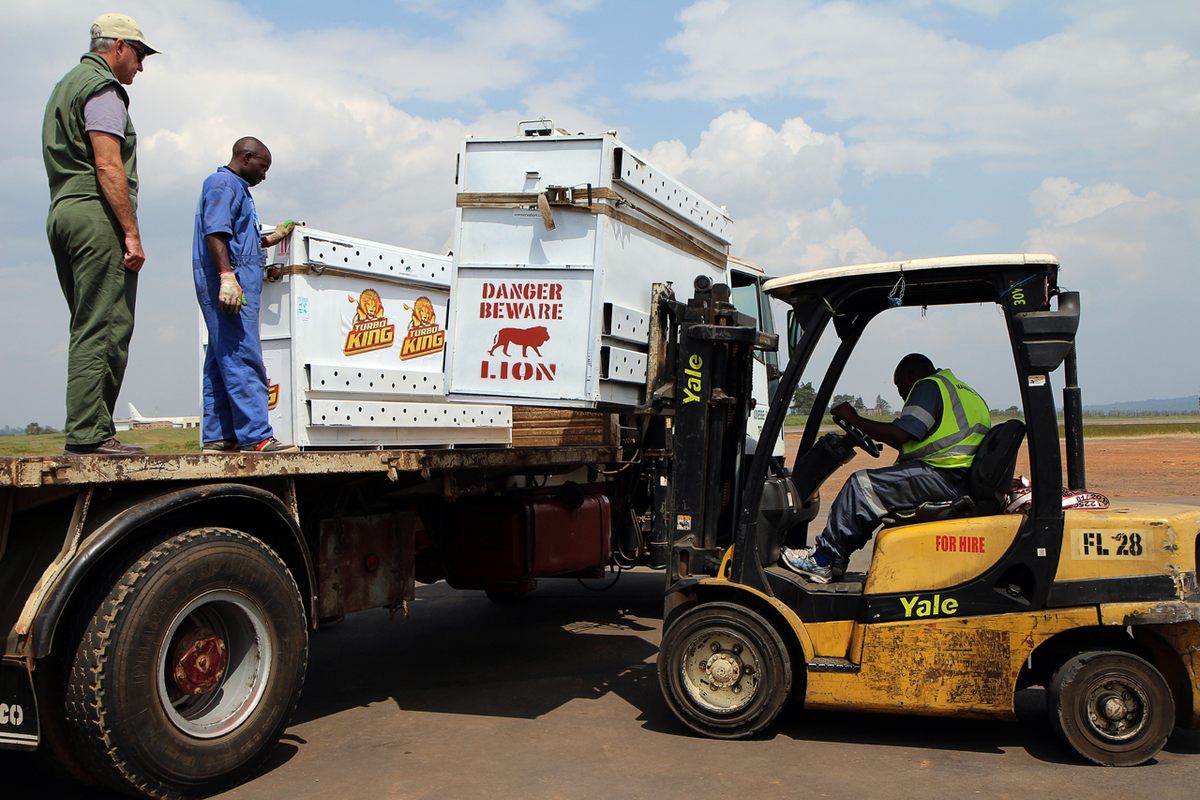 Since 2013, poaching has dropped dramatically, which led to a wildlife revival that once seemed inconceivable. In 2017 Akagera reintroduced 18 black rhinos from South Africa. In a conservation milestone, the first rhino calves were born in the park a year later. As for lions, seven were reintroduced to the park in 2015. Today there are at least 35 of them prowling Akagera's highlands, grassy plains, and forests.
Akagera's rhinos—a particular target of poachers for their horns, and a lure for tourists as well—have special rangers and trackers who monitor them daily. The Howard Buffett Foundation even donated a helicopter to the Rwandan government for rhino patrols. The work to keep them safe is "a bloody headache," jokes Jes Gruner, Akagera's park manager, but worth it.
Fences, more patrols, and reintroductions are all part of the park-rehabilitation playbook, but Akagera is also using a distinctive new technology to help even the odds against poachers. In 2017, Akagera became the world's first "Smart Park" when it tested and installed a telecommunications network called LoRaWAN, or Long Range Wide-Area Network for securely tracking and monitoring just about anything in the park.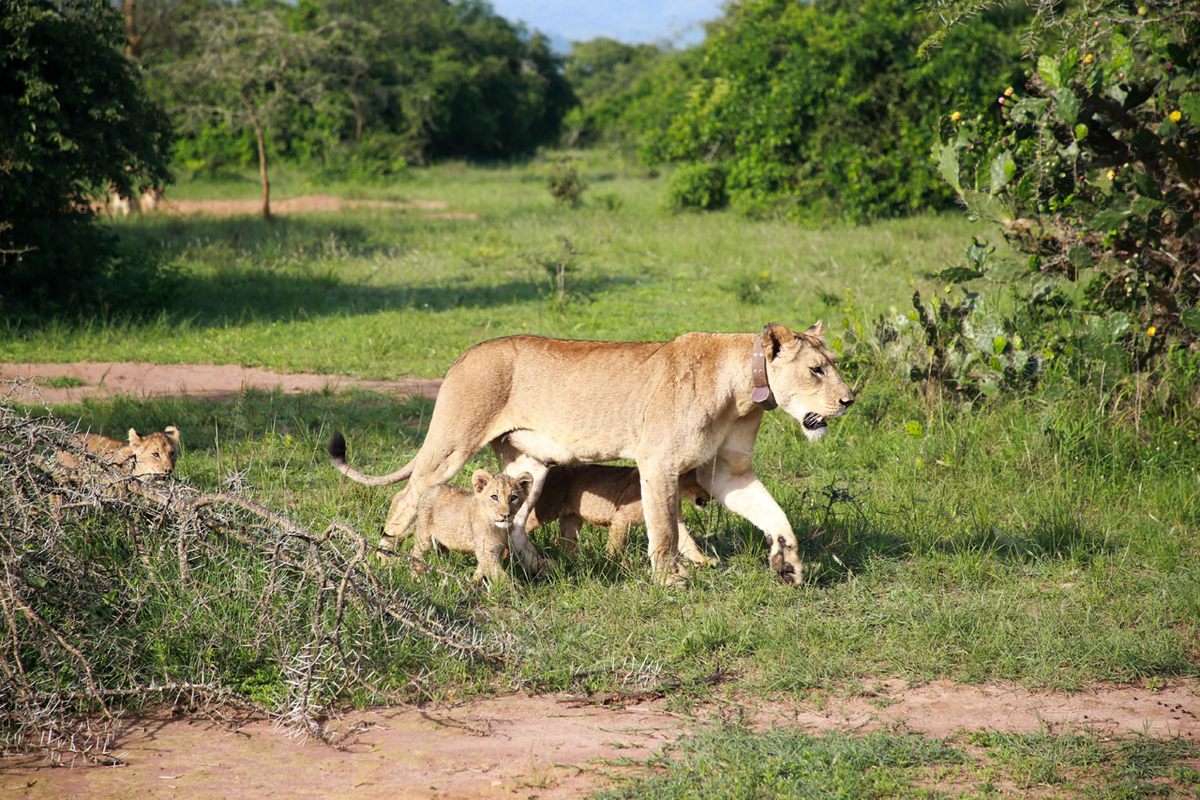 Poachers can potentially intercept the conventional radio signals parks use to track animals but the low-bandwidth LoRa signals are relayed on a private, closed network on various frequencies, making them harder to crack. The network also runs on solar energy and is cheaper than satellite tracking technology.
Akagera partnered with Dutch conservation technology group Smart Parks to install LoRa receivers on towers throughout the park. (Smart Parks is the result of a merger between the Shadow View Foundation and the Internet of Life.) LoRa sensors, which vary in size and can be small enough to fit in one's hand, can then communicate with towers to track the location of rangers, vehicles, equipment, and more. In 2017 they collected more than 140,000 location updates per day. Next year the park plans to install 100 sensors to monitor tourist vehicles as well, says Hall.
At Akagera headquarters, park manager Gruner stood in a control room with large screens and sleek monitors that display activity in the park. "Since you have the technology backbone installed, LoRa can almost be applied to anything from weather sensors and fence monitors to trackers for people, and wildlife," Gruner later explains. "The options are endless."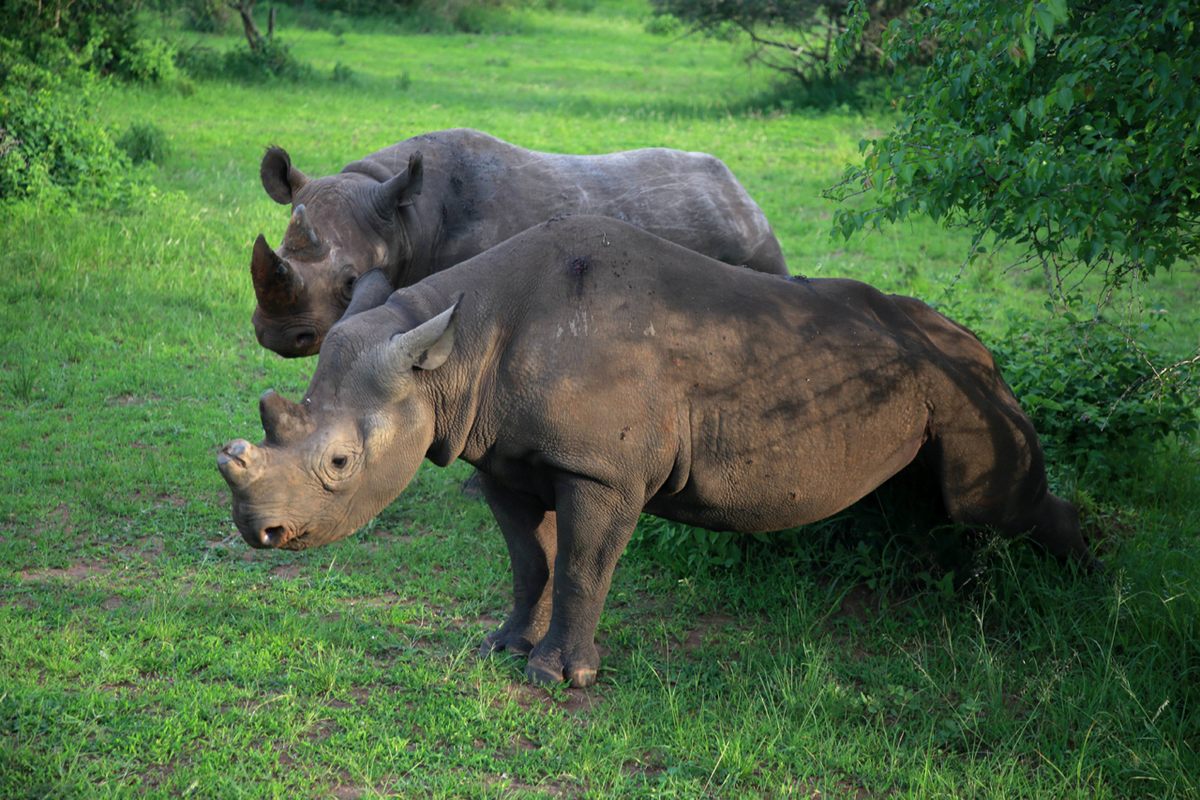 LoRa can help track the precious rhinos themselves, since the sensors can be small enough to insert into their horns. Some of Akagera's rhinos are currently monitored with LoRa, GPS, and VHF technology. Akagera is also planning to test LoRa for monitoring elephants and lions, which are currently tracked through GPS and VHF radio frequency monitoring. LoRa technology can also be used to monitor everything from water and vehicle fuel levels to fences.
"Potentially, the impact can be transformational," says Sport Beattie, CEO of conservation group Game Rangers International, which is piloting LoRa in Zambia's Kafue National Park. The technology can help rangers expand their monitoring reach and reduce operational costs, says Beattie.
But the technology does have drawbacks—including its batteries. "The minute we can get the battery to be small enough and reliable enough to last at least two years with regular transmission, this technology will definitely be the new form of tracking," says Gruner. At present, non-rechargeable batteries in some sensors may last only a few months, according to Smart Parks, or up to 18 months, according to Akagera. LoRa is also is difficult to use in mountains and rain forests because signals are easily blocked, adds Gruner.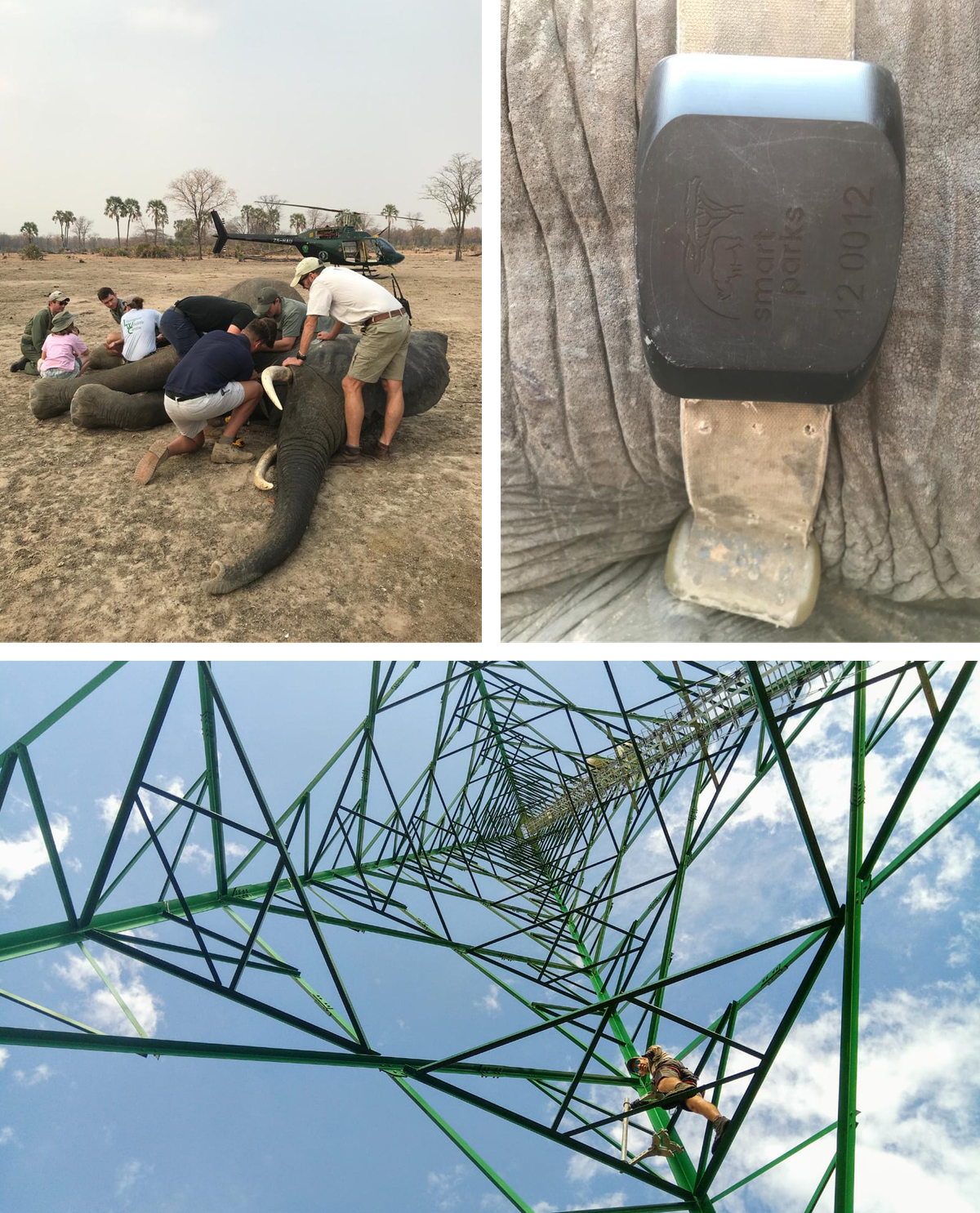 LoRa networks also require significant capital investment. Akagera's LoRa system initially cost about $250,000 and was funded by donors and the park, but needs ongoing maintenance. Funding for the park comes from the government's Rwandan Development Board, as well as Howard Buffett Foundation, Walton Family Foundation, Doen Foundation, Stitching African Parks Foundation, and the Wyss Foundation.
LoRa is just one tool "to help solve the conservation conundrum," says Beattie. "Time will tell, but I am confident it is definitely the right way forward."
Smart Parks also has LoRa systems in other wildlife parks in Tanzania, Malawi, Kenya, Zambia, and Namibia. The technology clearly works best "once a park has established fundamental basics, such as efficient management, decent infrastructure, security patrols, and fence works," says Laurens de Groot, cofounder of Smart Parks.
That could be the hard part, but those are the elements that set the stage for success in Akagera. Rwanda's government provided the $2 million to build a vital electric fence that separates wildlife from livestock and people.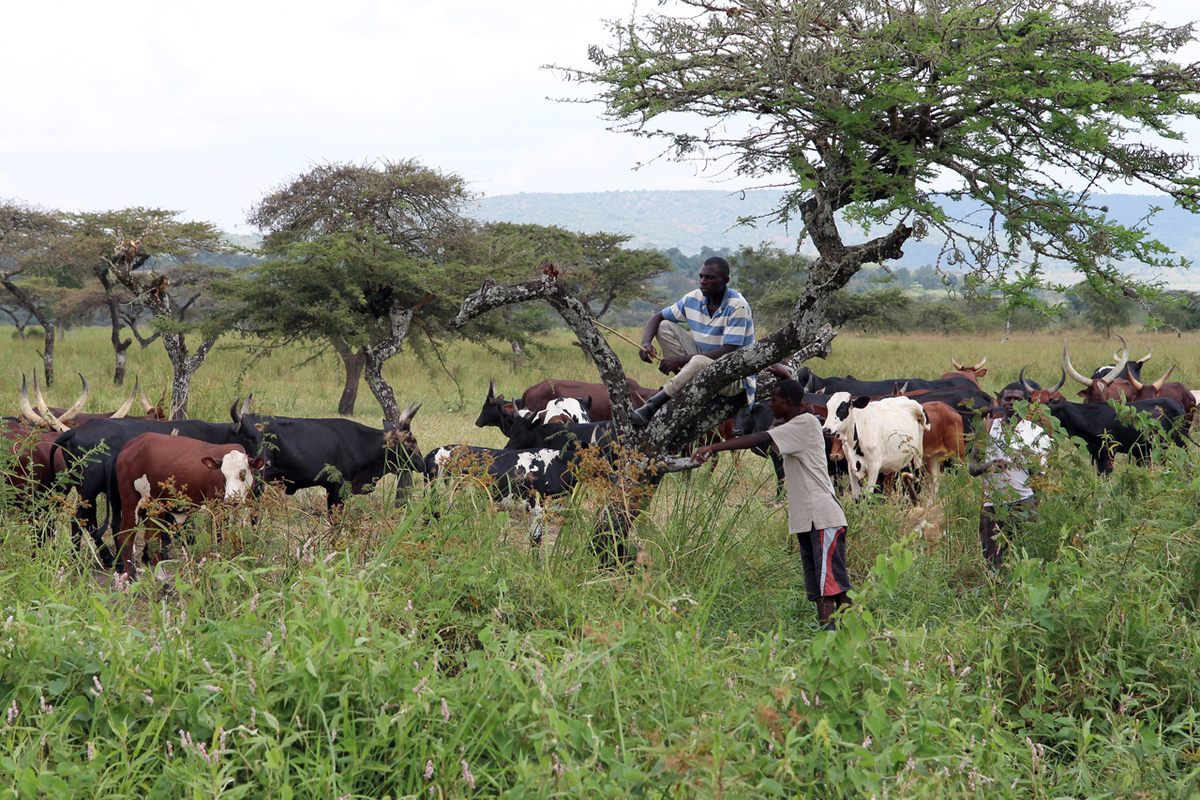 Kalisa, the cattle herder, still lives near Akagera and still hears lions roaring, but without fear, thanks to the 75 miles of solar-powered electric fence along the park's boundaries. "As long as there is a fence, I don't mind," he says. "There is no more conflict."
Today, Kalisa's son works as an Akagera park ranger. Local jobs and the benefits of tourism have also put Akagera in a strong position to maintain its positive trajectory in stability and security. In 2010, Akagera had 59 employees, compared with 273 in 2019. Most of them, like Kalisa's son, are from surrounding communities. That increase in staffing has corresponded to a decline in poaching. Last year, 51 poachers escaped or were arrested, compared to 318 in 2011, according to the park.
As useful as technology such as LoRa can be, human connections are even more fundamental. Akagera's outreach team works with the local community to reduce conflict with wildlife and teach people about conservation, including teaching herders to make corrals to protect their livestock and prevent attacks in the first place.
And then there's the practical accommodations that come from knowledge of the landscape and wildlife. "Don't plant maize next to the dam," is one example, says Gruner. That's a good way to avoid unexpected encounters with Akagera's huge, hungry hippos, and one that doesn't require any technology at all.