Wild Weather Has Turned Bolivia's Salt Flats Into a Work of Art
A satellite captures the stunning effects of heavy rain and high winds on a landscape that—coincidentally—is used to calibrate satellites.
Stretching nearly 4,000 square miles across the altiplano at an elevation of about 12,000 feet, Bolivia's Salar de Uyuni usually looks, to a satellite, like a whole lot of nothing: flat, white, featureless. The world's largest salt flat is, of course, much livelier from the ground. It hosts large numbers of breeding flamingoes each November and is home to other species adapted to the salty surroundings, including several other birds and the adorably plump, bunny-eared viscacha, a rodent related to chinchillas. During the wet austral summer, typically light seasonal rainfall collects in a thin layer atop the salt crust. It creates a stunning mirror effect, famously drawing a different kind of wildlife, as off-road caravans of tourists turn up seeking selfies.
This year, however, extreme weather has stirred up a lot of trouble for those interested in the salt flat, or playa. High levels of precipitation have caused flooding, scuttling many tours and potentially disrupting the near-future plans of other people who like to snap images of the landscape: remote sensing scientists.
Once the rainy season is over in April, Salar de Uyuni usually becomes so characterless that it's one of several sites worldwide used to calibrate satellite cameras (locations include other salt flats, deserts, and ice sheets, from Israel to Nevada, Antarctica to Algeria). The stark landscapes allow technicians to adjust settings and make sure the distant sensors are accurately "seeing" what's on the ground. As the United States Geological Survey's remote sensing team puts it: "Without calibrated instruments, data products cannot be validated for science use."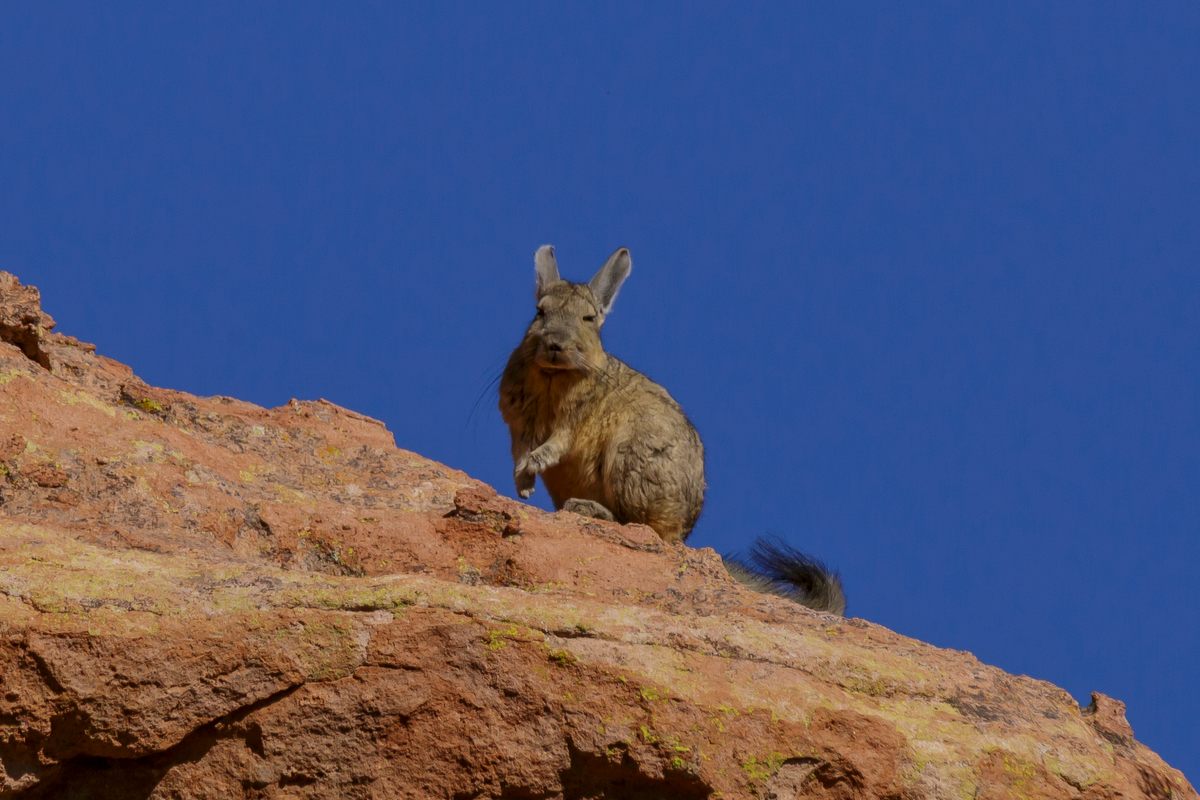 For example, to produce crisp, clear images, satellite cameras must read our planet's radiance, or the intensity of the sunlight that reflects off Earth's surface, with exceptional accuracy. If what's known as absolute radiometric calibration is off by just the width of a viscacha whisker, it could distort the information the image conveys. (Figuratively speaking, of course; viscacha whiskers are not a recognized unit of measuring anything. Yet.)
In a 2020 post on the Maxar Technologies blog, remote sensing scientists Michele Kuester and Tina Ochoa write that accurate absolute radiometric calibration is important for a host of satellite image users, from scientists looking at the color of a forest to gauge its overall health to farmers deciding whether a crop needs additional irrigation.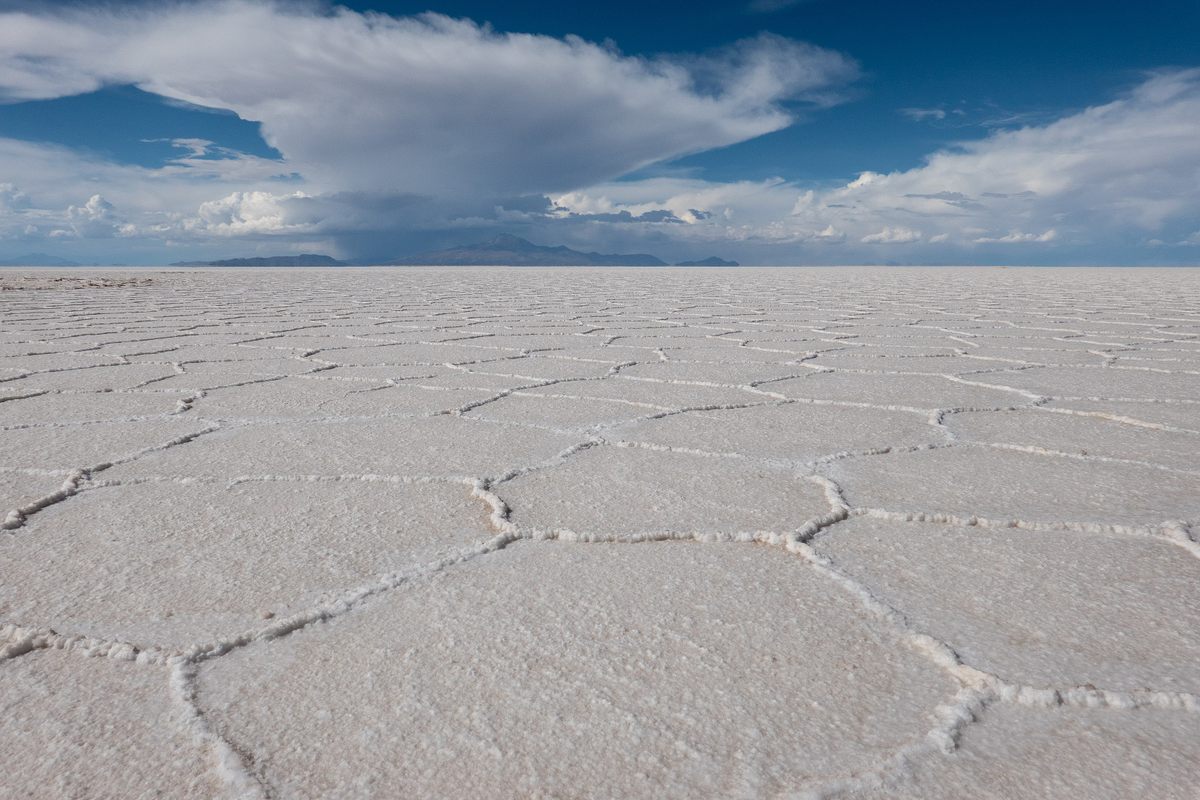 The Salar de Uyuni won't serve as a blank slate for calibration anytime soon, however. From November 2021 through January, the heavy rainfall turned the expanse into a riot of color and wild patterns. Because the area is a basin with no outlet, runoff from the surrounding mountains—and all the sediment that came with it—has nowhere to go, and will stick around until this shallow new sea evaporates. The discolored water in the natural-color satellite image at top is the result of different kinds of particles carried onto the flat, as well as algal blooms propagating thanks to a sudden burst in nutrients from all the water and organic matter dumped into the basin. The parallel formations that resemble sandbars are likely the result of high winds pushing the water and sediment around.
Unusually high winds and excessive rainfall created a similar phenomenon at roughly the same time on the other side of the world. In the North Sea between the English and Dutch coasts, a false-color satellite image acquired in February allowed scientists to see through the water and witness the undersea aftermath of Storm Eunice and other unusually strong storms that pummeled the region that month. The deadly weather systems, with hurricane-force winds, killed at least 18 people in seven countries, from Ireland to Poland.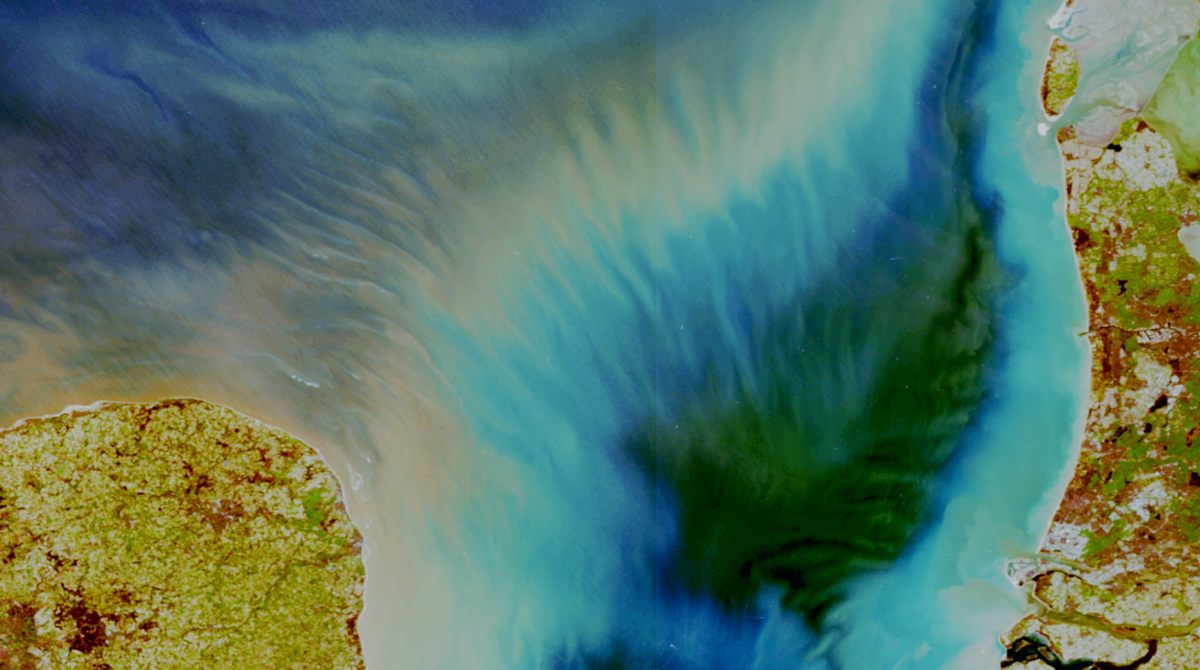 As runoff from the heavy rainfall swelled rivers and poured into the North Sea, taking loads of sediment with it, powerful winds generated waves up to 25 feet high. The waves carried the sediment further from the coast before dumping it in a series of parallel deposits. This unusual sediment plume resembles a crisp and clear tie-dye pattern—thanks to the perfectly calibrated satellite that captured it.