A Dublin Hotel Removed Four Statues and Sparked a Historical Debate
The sculptures depict Egyptian and Nubian women, and may reference slavery.
No one seemed to notice them until they were gone.
Four statues, located outside the front entrance of the historic Shelbourne Hotel in Dublin, Ireland, are the latest in a long list of monuments that have been removed across the world as part of the Black Lives Matter movement. But the precise reason why these statues are gone depends on whom you ask.
To some, including hotel management, two of the statues reference the transatlantic slave trade, in which Ireland was complicit. Others see the removal as misguided, and argue that the statues are simply an homage to the decadence of 19th-century French art. Of course, this artistic tradition has also been critiqued as orientalist and racist: It's as an indirect reminder that Ireland has done little to acknowledge its historical ties to slavery and colonialism, and of how difficult it is to be a person of color in Ireland today.
On Monday, July 27, the hotel voluntarily took down the statues, sometimes referred to as "the Shelbourne Four." For 153 years, the statues had gone largely unnoticed by passersby, but the day after they disappeared, the Irish Times published a statement from the hotel's general manager, JP Kavanaugh. The decision "had been coming for a number of weeks given what has been happening in the world," Kavanaugh told the paper. According to the article, the statues depicted "manacled slave girls." Two of them depict Egyptian women and two depict Nubian women. (Historically, ancient Egyptians enslaved Nubian people, but the relationship between these figures is debated.)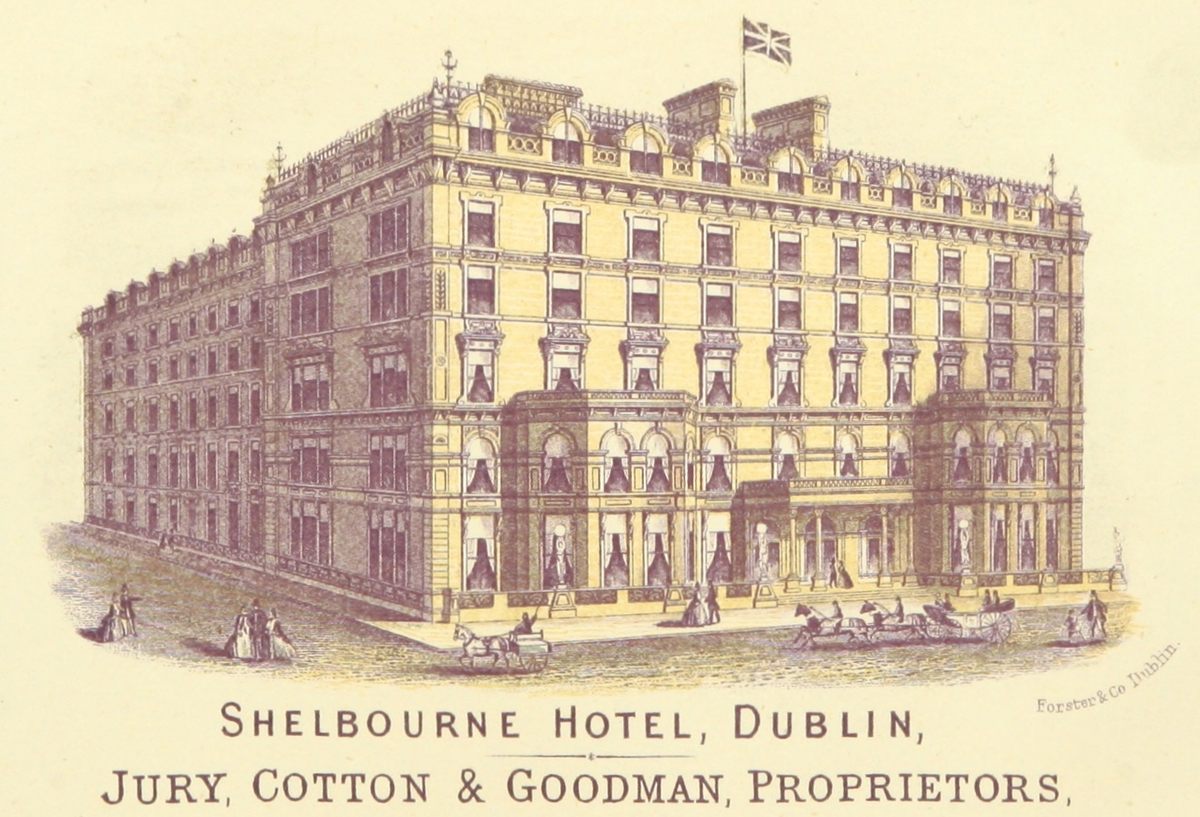 The response from locals was mixed. Some applauded the decision to proactively address the statues' presence, while others lamented their removal. The hotel's status as a historical landmark, opened in 1824, added another complication: On July 29, the Irish Georgian Society released a statement saying that they were not consulted before the hotel removed its statues, and added: "Such works require planning permission which we believe was not sought." The Dublin City Council also announced that it would be investigating their removal.
Soon after, an art historian named Kyle Leyden provided another theory: that the women were not enslaved, but instead a "well-known and much fetishized nineteenth-century visual trope." According to Leyden, two of the statues were described at the time of their commission as "négresse," a French word with a racist and pejorative connotation. Leyden believes that if the statues depicted enslaved women, then the hotel's original architect, who ordered the statues from the catalog of the Val d'Osne foundry in France, would have described them as such.
If you ask Ebun Joseph, a Nigerian-Irish critical race theorist, that explanation isn't sufficient. "It has not been proven, beyond a doubt, that those statues do not represent slavery," Joseph says. "It's a narrative, and because it fits into what the country wants, it's accepted without proof. Two of these statues were described as négresse. That, to me, is the female version of the n-word."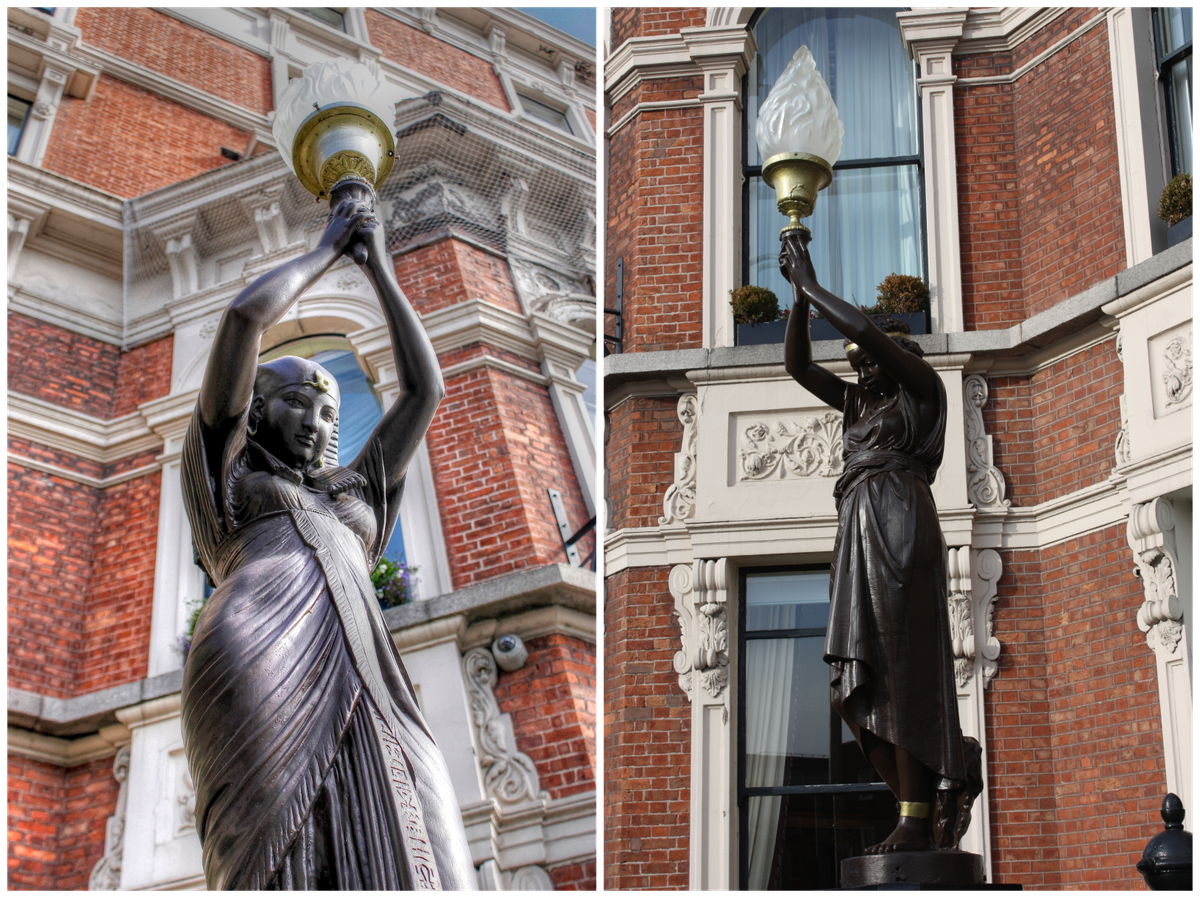 Joseph, who founded the first Black Studies module at University College Dublin, points out that in 19th-century art, Black and brown bodies were fetishized and sexualized, and that could itself justify their removal. "When we look at the racism, and racist ideas, that can be embodied in a statue like the ones we have in front of the Shelbourne," Joseph says, "how can we allow them to continue?"
Laura McAtackney, an anthropologist who originally hails from Belfast, has taken up related issues of colonialism and gender at Aarhus University in Denmark. She argues that Irish identity was forged under the colonialism of the British, but this has inspired a false notion that Irish struggles were comparable to slavery in the Americas. "There's this idea that the Irish were slaves, and that African Americans were also, and they should just get over it," McAtackney says. "But [the Irish] were never slaves. There are rules with these historical designations."
McAtackney, like Joseph, believes that the controversy around the statues' removal is not only about 19th-century history, but also the country's present-day struggle to adapt to its changing demographics. According to census data, the number of people who identify as an ethnic group other than white increased by 250,000 between 2006 and 2016. Some have resisted new ideas of what it means to be Irish. "Ireland has been a very white country for a very long time," McAtackney says. "There's been this far-right push on conflating Irishness with whiteness, and this idea that you can't be Irish if you're not white."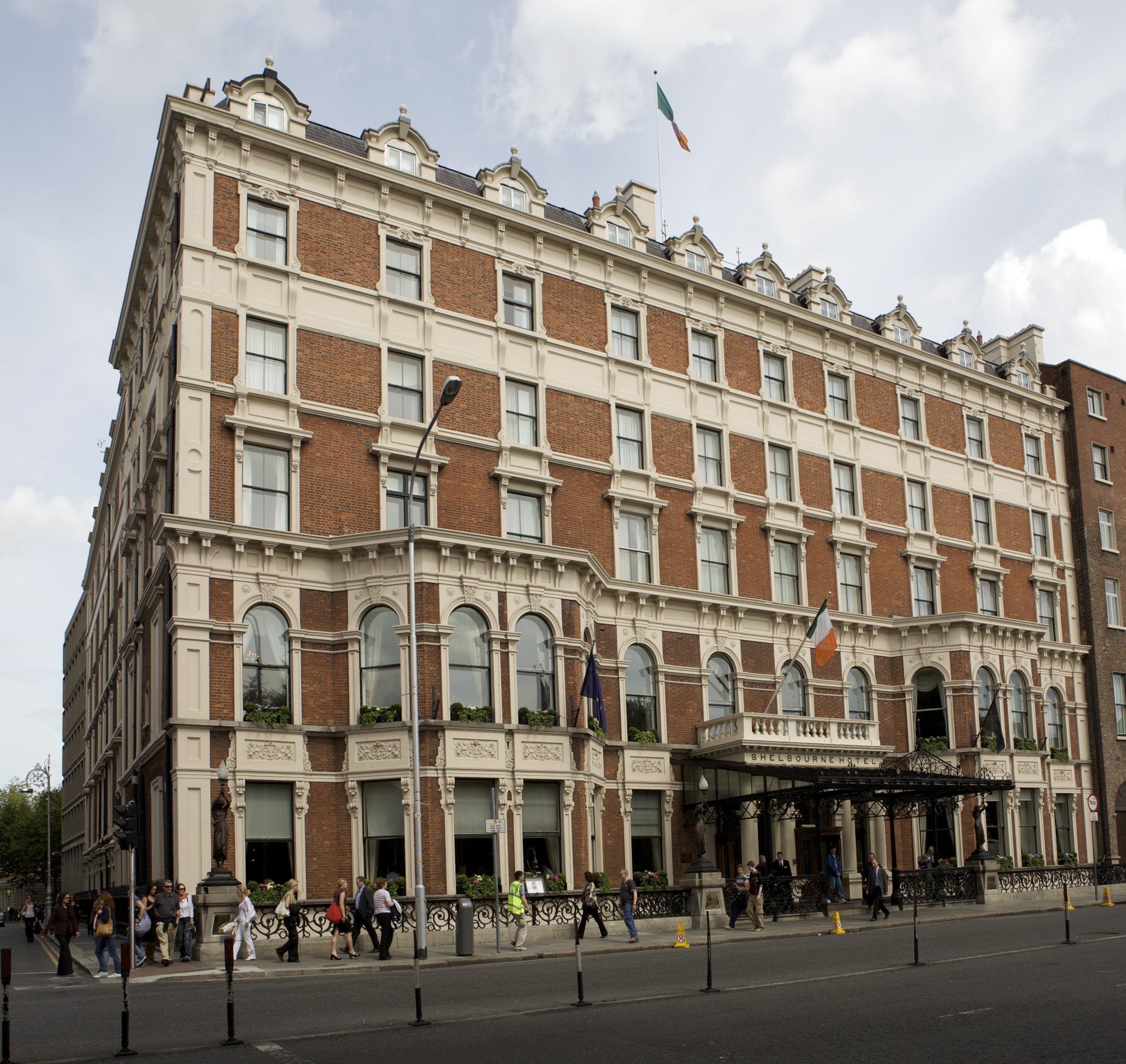 "Black Lives Matter is seen as an American problem, not our problem," McAtackney goes on. "But once it's about an object—here in Dublin, instead of there—suddenly Irish people don't think these statues are racist, and that we don't have these issues."
The future of the four statues is still uncertain. While they remain out of public view, two similar statues remain on display at a café roughly a mile from the Shelbourne Hotel. In August, the Dublin City Council granted the hotel a four-week extension to deal with legal issues around the statues' removal.
"The world we have today, we've inherited," Joseph says. "But how we allow things to continue are the things that are going to change history. Maybe in 2020, these racist depictions will be removed. Maybe that's the new history."