Travel the World With 11 of Our Favorite Far-Flung TV Shows
Atlas Obscura staff recommend immersive and inspiring international series that you can stream now.
After weeks of social distancing, you may want to distance yourself from your own house. Luckily, we've got just the thing to help you do that. We asked Atlas Obscura staff to share TV recommendations that showcase weird and wondrous settings, from 1920s Berlin to 19th-century Malacca to a futuristic, pessimistic São Paulo. Lose yourself in these 11 global shows that you can watch now.
Itaewon Class
Seoul, South Korea; streaming on Netflix
Park Saeroyi is a teenager when his father is killed in a hit-and-run accident, setting off a chain of events that pits him against South Korea's most powerful food company. What follows is a slow burn of revenge and redemption set in Itaewon, Seoul's hip international district, where Park Saeroyi starts a food company of his own. Itaewon Class is a dramatic, sensory experience: The superbly dressed cast moves through the narrow, neon-lit streets of Itaewon to a memorable K-pop soundtrack. They also eat incredibly well. I found myself coveting (and attempting to make) their soft tofu stew, stir-fried pork, and kimchi.
—Cecily Wong, Senior Writer
Babylon Berlin
Germany; streaming on Netflix
This dark and stylish neo-noir, based on a series of novels by Volker Kutscher, will take you on a riveting ride through Germany's capital at the end of the Roaring Twenties. In the waning years of the Weimar Republic, a World War I veteran named Gereon Rath joins the murder department of the Berlin police. As it turns out, he can't investigate suspicious deaths without uncovering all kinds of other suspicious activities, from a local extortion ring to police shootings of Communist protesters. Meanwhile, Charlotte Ritter, a flapper from the tenements of Neukölln, rises through the ranks of the male-dominated police force, leading a double life that gives her access to the city's underbelly. Babylon Berlin's creators have a long history in German cinema: Their filmography includes Run Lola Run (Lola rennt) and Good Bye, Lenin! Their newest project is as edgy and eye-popping as it is mysterious and morally complex.
—Daniel A. Gross, Senior Associate Editor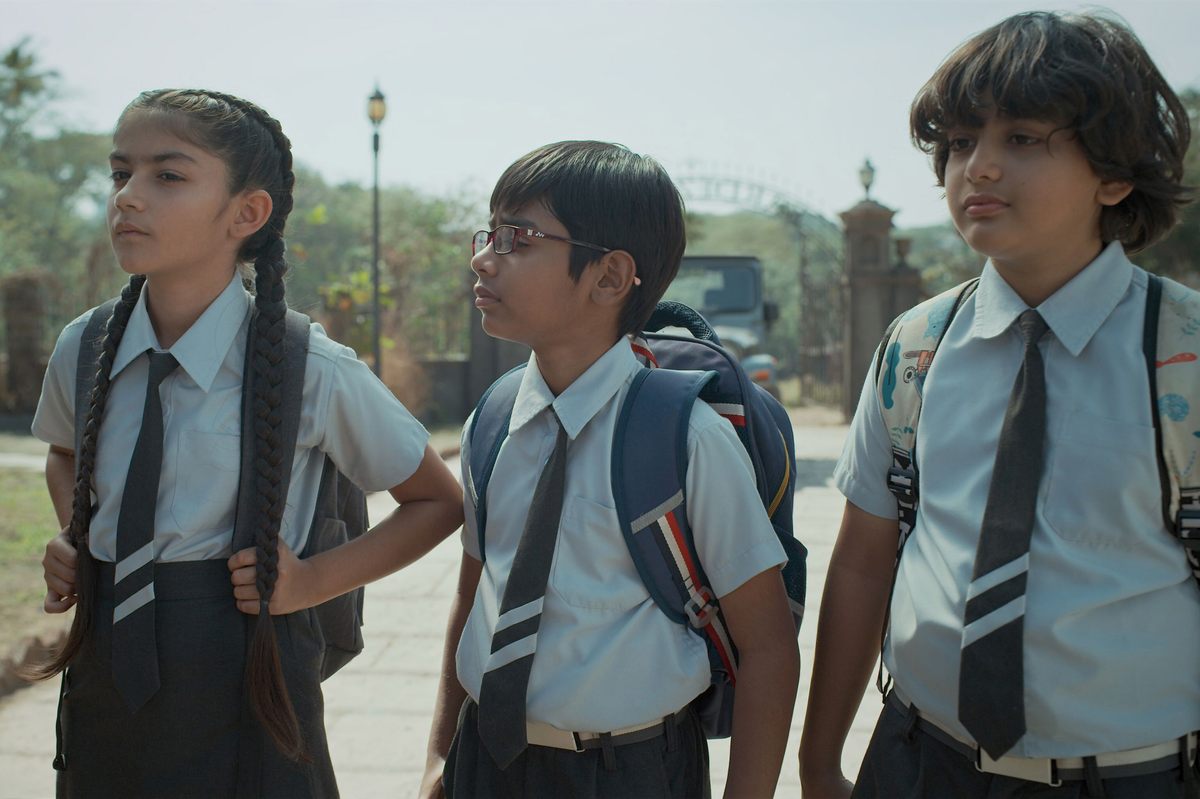 Typewriter
Goa, India; streaming on Netflix
A quartet of precocious kids, a supernatural threat, a charming cop with a mustache who's raising an adolescent girl by himself—stop me if you've heard this one. Typewriter has the same kind of horror pastiche that made Stranger Things so much fun, but this time with a malevolent, shape-shifting ghost instead of a faceless eldritch horror. It shows off the tropical, colonial, eclectic state of Goa, as well as some inventive, multilingual swearing. It's a bit like a roller coaster missing the last section of track, but it's still a goofy, fitfully frightening ride.
—Samir S. Patel, Editorial Director
Fortitude
Arctic Norway; streaming on Amazon Prime
A friend convinced me to watch this British show by describing it as "like Twin Peaks, but in the Arctic." Fortitude is the name of the show as well as its setting, a fictional town inspired by Svalbard, Norway. A man is found on a snowy beach in the jaws of a polar bear—but we soon discover he was tied up and left as bait. Stanley Tucci plays the investigator and finds the murder to be the first of many strange goings-on in this remote settlement. The show weaves themes of loneliness and community into an engaging and psychological thrill, and the drama unfolds against a bleak and beautiful backdrop.
—Nicola Beuscher, Software Engineer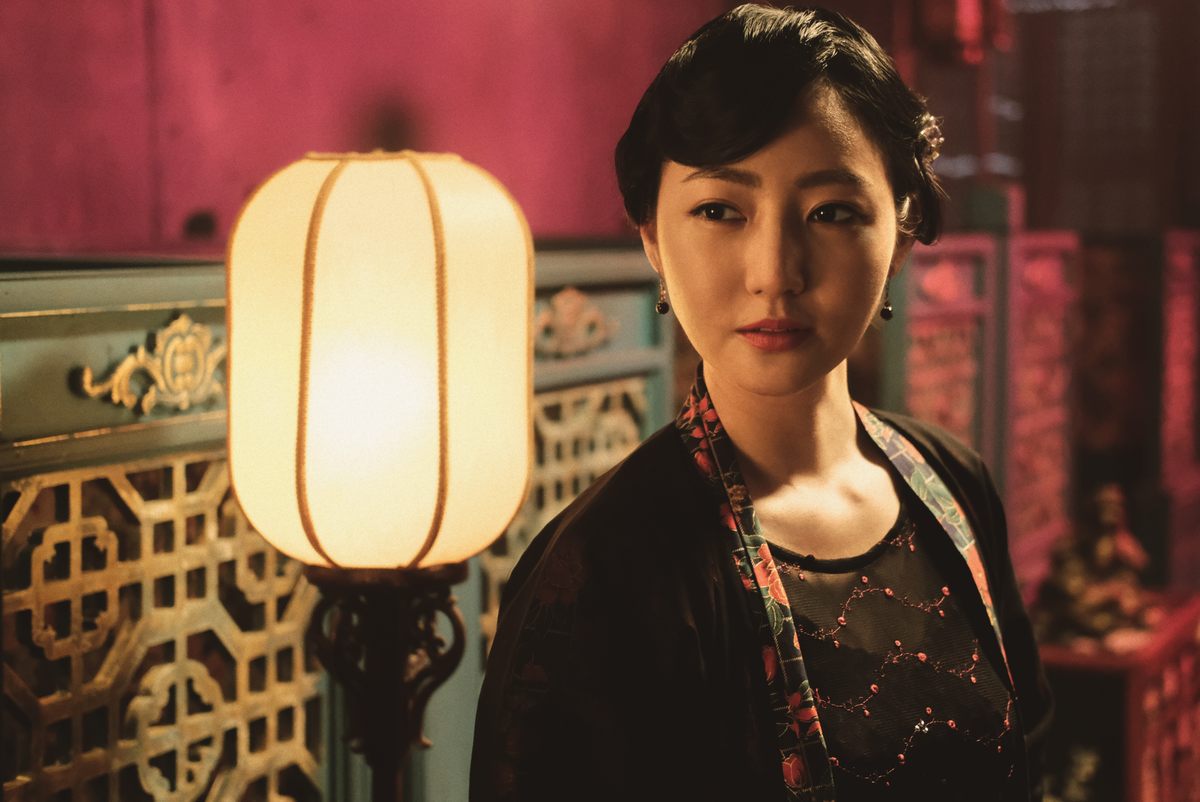 The Ghost Bride
Malacca, Malaysia; streaming on Netflix
Set in late 19th-century Malacca, this Netflix original series revolves around a young woman named Pang Li Lan, who is asked to become a "ghost bride" for a family's recently deceased son. While she weighs this decision, which could save her family from financial ruin, she finds herself deeply embroiled in a murder mystery that may implicate her childhood flame, an otherworldly entity, and even Li Lan herself. To find answers, she must venture into the afterlife.
The Ghost Bride crafts funny, tragic, and well-written characters, but even more, it captures fascinating details of 19th-century Malacca—particularly the colorful Peranakan culture, an intermingling of Chinese and Malay cultures in Malaysia. Light, delicate, and intricate kebayas are on full display; the camera often lingers on the dining table, panning over brightly colored kuih desserts. Even though the show is primarily in Mandarin with subtitles, the show captures the diversity of Malaysia with little flashes of the Malay language and different dialects. As someone who grew up in Malaysia, I felt transported to a mesmerizing place that also looks and sounds familiar.
—Samantha Chong, Senior Audience Development Manager
Crash Landing on You
North Korea; streaming on Netflix
When a high-strung business type from South Korea survives a parachute accident during a freak storm, she tumbles across the demilitarized zone and ultimately falls for a North Korean soldier. I was skeptical about watching this Korean romantic drama—the genre isn't usually my cup of soju—but I'm glad that I did. Crash Landing On You is one of the highest-rated Korean dramas in cable television history, and its writing team includes a North Korean defector, which creates a realistic peephole into a hidden world in the midst of an absurd, fanciful show.
—Larissa Hayden, Associate Director of Community Hosted Experiences
In this fiction anthology, a small, nondescript diner in Tokyo becomes an entry point into the lives of the city's characters. Each episode explores the backstories of patrons through the dishes they order. You won't see too much of Tokyo itself, but you'll learn an awful lot about the city's comfort food.
—Alexa Harrison, PR Manager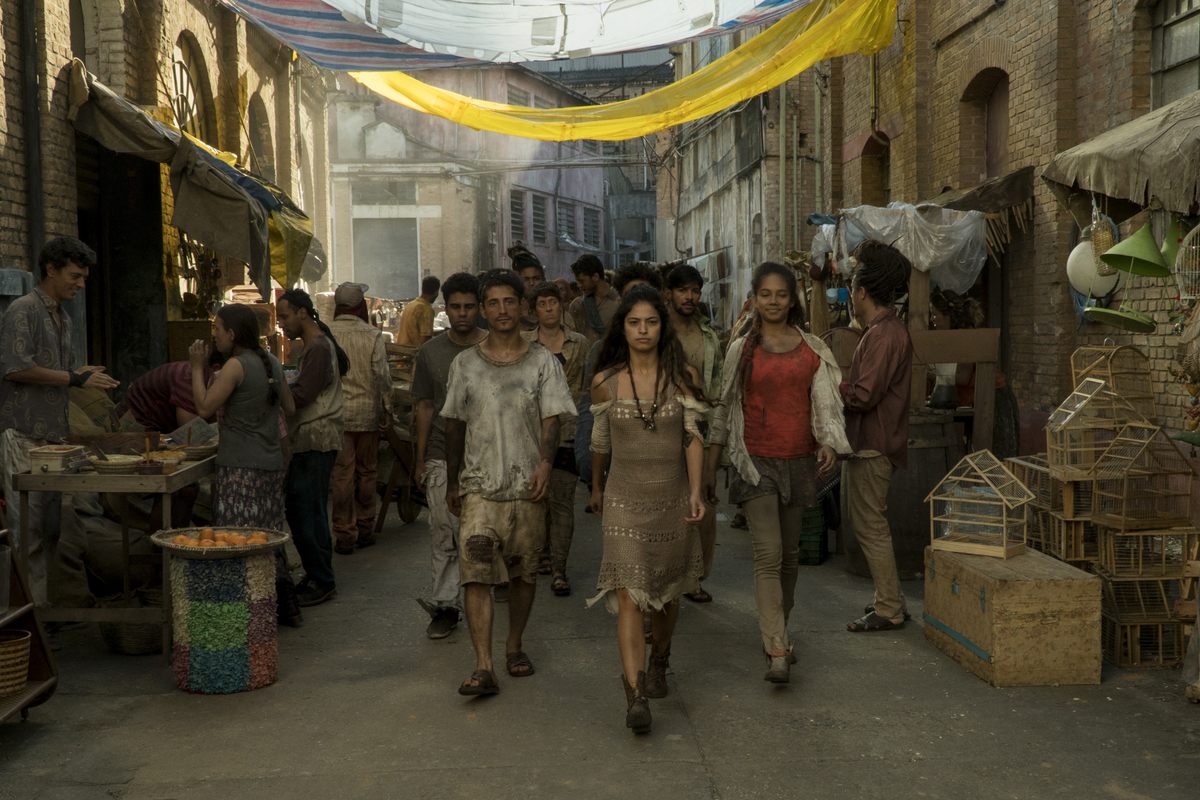 3%
Brazil; streaming on Netflix
Why not escape one dystopian world for another? 3% is a Brazilian post-apocalyptic thriller set in an unspecified future São Paulo, where most of the population lives in poverty. When young people come of age, they get one chance to pass a series of tests called the Process, and the top three percent get to live in a paradise called the Offshore. (It's like The Hunger Games, but with less teen romance.) The first season focuses on the journey of a main character, Michele, and the wild twists, challenges, and corruption she encounters along the way. As a huge fan of dystopian and post-apocalyptic narratives, I liked seeing a familiar genre from another culture's perspective—and how no matter where it's set, many of its elements remain the same.
—Ashley Wolfgang, Newsletter Editor
The Untamed
China; streaming on Netflix
The Grandmaster of Demonic Cultivation, an online Chinese novel that was serialized in 2015 and 2016, is something of a phenomenon: It has inspired an animated series, heaps of merchandise, a line of Cornetto ice cream flavors, and finally The Untamed, a 50-episode television series that's now streaming on Netflix. The show is an introduction to Chinese fantasy genre xianxia, which generally means magical weapons, characters seeking immortality, and monsters. And don't forget about the undead: The main character, Wei Wuxian, might best be described as a manic pixie dream necromancer.
The Untamed begins with Wei Wuxian's death and resurrection, then launches into a 30-plus episode explanation of how he died in the first place. You may find yourself humming the theme song for weeks. (There are a lot of plot-relevant flute solos.) The show will transport you to a high-fantasy version of China. Though the series can be heavy-handed with CGI, settings such as the Cloud Recesses and Lotus Pier, which are based in the real-life Chinese regions of Jiangsu and Hubei, are as pretty as they sound.
—Anne Ewbank, Gastro Obscura Associate Editor
You can join the conversation about this and other stories in the Atlas Obscura Community Forums.