Found: A Viking Comb That Says 'Comb'
It is helping researchers understand runic inscriptions, so maybe we should all start labeling our stuff.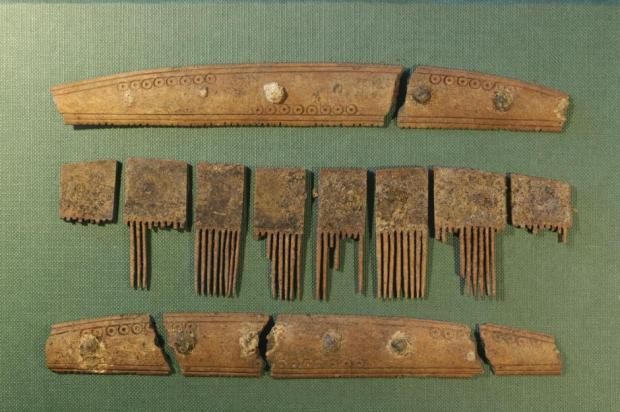 Runic alphabets, sets of phonetic symbols used in Germanic-speaking parts of Europe before the diffusion of Latin characters, still hold many mysteries for linguists and archaeologists. For example, we know that in the ninth century, at the start of the Viking Age, new kinds of runes replaced Elder Futhark, the oldest of the runic alphabets. So far researchers have been unsure about how this new alphabet was used, such as whether it represented spoken language or was used to communicate information in a different way.
Now the discovery of rune-inscribed items from A.D. 800 could help solve part of that mystery. The two objects, a plate made of bone or antler and a comb, were unearthed at the site of a former Viking marketplace in Ribe, Denmark's oldest city and an influential urban center during the Viking Age.
"These are the runes we've been missing. We've waited generations to be able to dig into this," excavation leader Søren Sindbæk, an archaeologist from Aarhus University, told Science Nordic.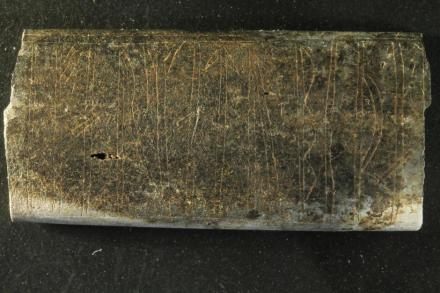 The bone plate, which was probably once part of a casket, is engraved with a runic inscription. Text is missing on both ends, but researchers believe it could represent "Tobi," a Viking name. The inscription on the comb was a little easier to interpret: Both sides contain the word "comb." On one side it is spelled as a verb (to comb) while on the other it is written a noun (a comb).
"This is from a period where runes changed a lot," Sindbæk added. "Just the fact that we now have two new inscriptions to add to the two existing ones from Ribe, expands our understanding of the different uses they had."