Wax Bullet Duels Were the Paintball Fights of 1909
Prideful men could fluff their feathers without anyone ending up dead.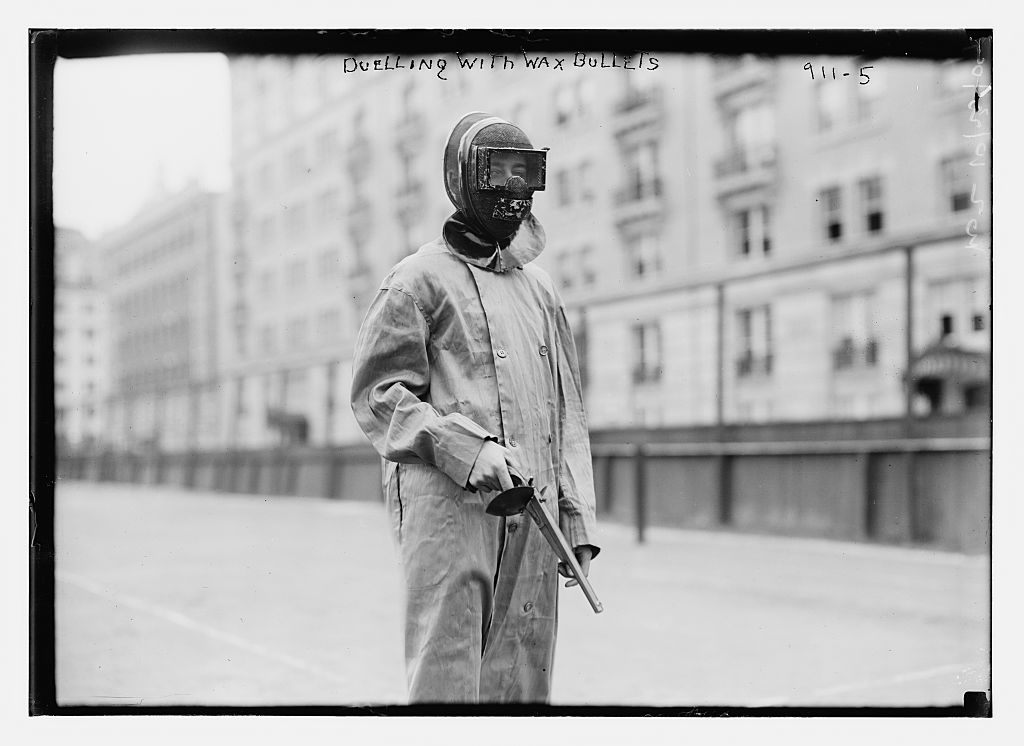 A non-fatal, heavily protected version of the classic duel. (Photo: Library of Congress/LC-DIG-ggbain-04323)
The days of dueling are over, but the days of shootouts are not. Perhaps it would serve us well if we loaded more of our guns with wax.