How a California Landfill Became a Landmark
Getting historical recognition for a dump can be a messy process.
Looking back on what happened, Martin Melosi says he was not prepared. "I thought one of the ways to understand our environment was to look at the most mundane things in life," he says. "There's nothing much more mundane than a pile of garbage." The pile of garbage in question is the Fresno Sanitary Landfill, and in 2001, working in cooperation with the National Park Service, Melosi nominated it for National Historic Landmark status.
National Historic Landmarks, according to the program's website, are "nationally significant historic places designated by the Secretary of the Interior because they possess exceptional value or quality in illustrating the heritage of the United States." Included among the over 2,500 sites are Mount Rushmore, Grand Central Terminal, and the nation's oldest wooden roller coaster, Leap-the-Dips in Altoona, Pennsylvania.
It was easy to see why nominating a landfill might seem "unique," as Melosi puts it; in the nomination application he described the site—a rectangular 140 acres about three miles southwest of Fresno, California—as covered in "dense, orange-brown silty sand" and patchy grass. But in addition to its unremarkable aesthetics, the Fresno Sanitary Landfill had already earned another significant designation from the government in 1989, when it was placed on the Environmental Protection Agency's Superfund list of the country's most polluted sites in need of cleanup. By 2001, $38 million had been spent to combat damage caused by the landfill.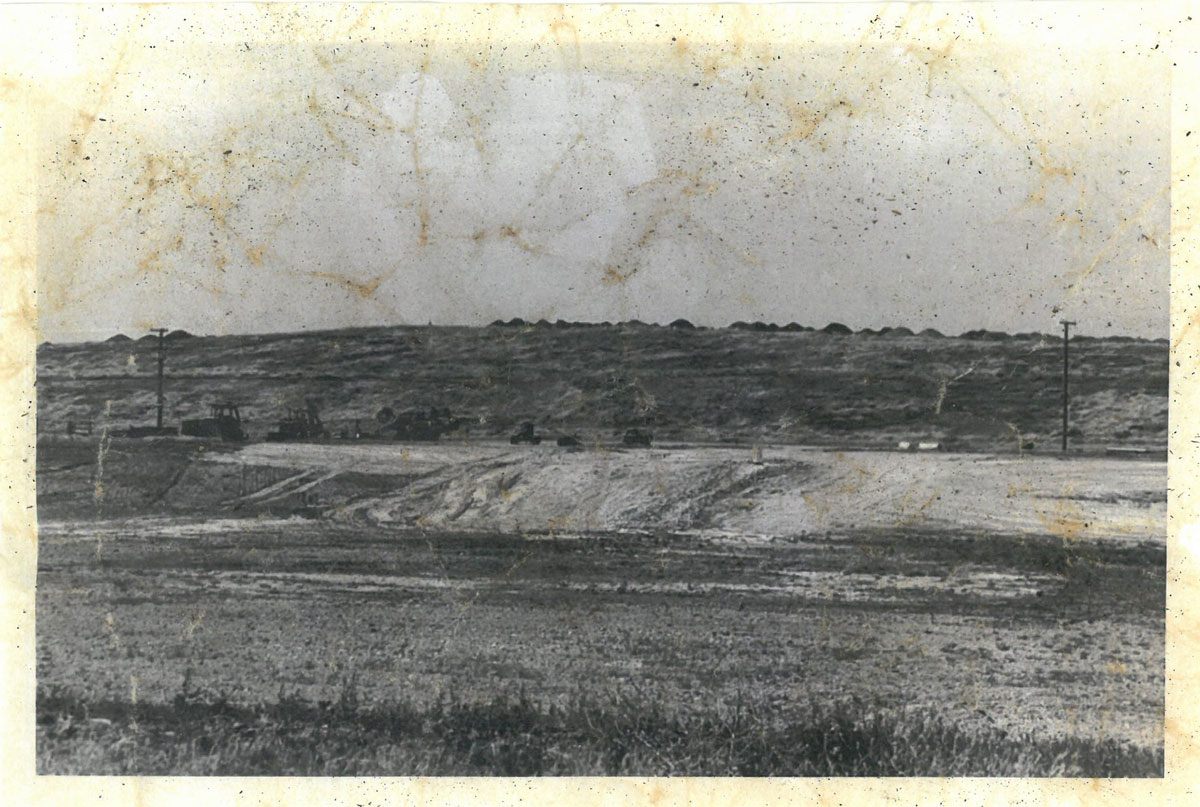 Melosi didn't shy away from these details; he included them all in the application, along with the meticulously documented fact that the Fresno Sanitary Landfill was the oldest modern landfill in the country. In August 2001 his application was approved; the landfill became a National Historic Landmark. And that's when things went sideways: Almost immediately the landfill became a lightning rod for controversy and fodder for a national media frenzy with U.S. President George W. Bush and his environmental policies at the center. In a way, this maelstrom posed a question that Melosi intended to ask, but on a level he never anticipated: Just what is a landmark, anyway?
Melosi, a professor of history at the University of Houston and founding director of the university's Center for Public History, has long been fascinated by trash and how people deal with it. He first started researching and writing about it in the 1970s, has published two books on the history of refuse and its disposal in America, and is working on a third. Concurrently he developed an interest in how to bring history to broader audiences. It was through his public history work that he started making connections within the National Park Service and the landmarks program, which the NPS oversees. Plenty of infrastructure projects had earned NHL status, such as the Hoover Dam and Brooklyn Bridge, but none at the time focused on sanitation. In 1999, Melosi agreed to help the NPS identify and nominate a worthy sanitation site for landmark status.
Anyone can nominate a landmark but obtaining National Historic Landmark status is no simple task. Sites must meet a set of criteria to even be considered, after which a rigorously researched application is submitted for a series of evaluations before an advisory board decides if it will be sent to the Secretary of the Interior, who gets the final say. The process can take two to five years. Once a site gets landmark status, it becomes eligible for grants, tax credits, and other perks to help maintain its historic character.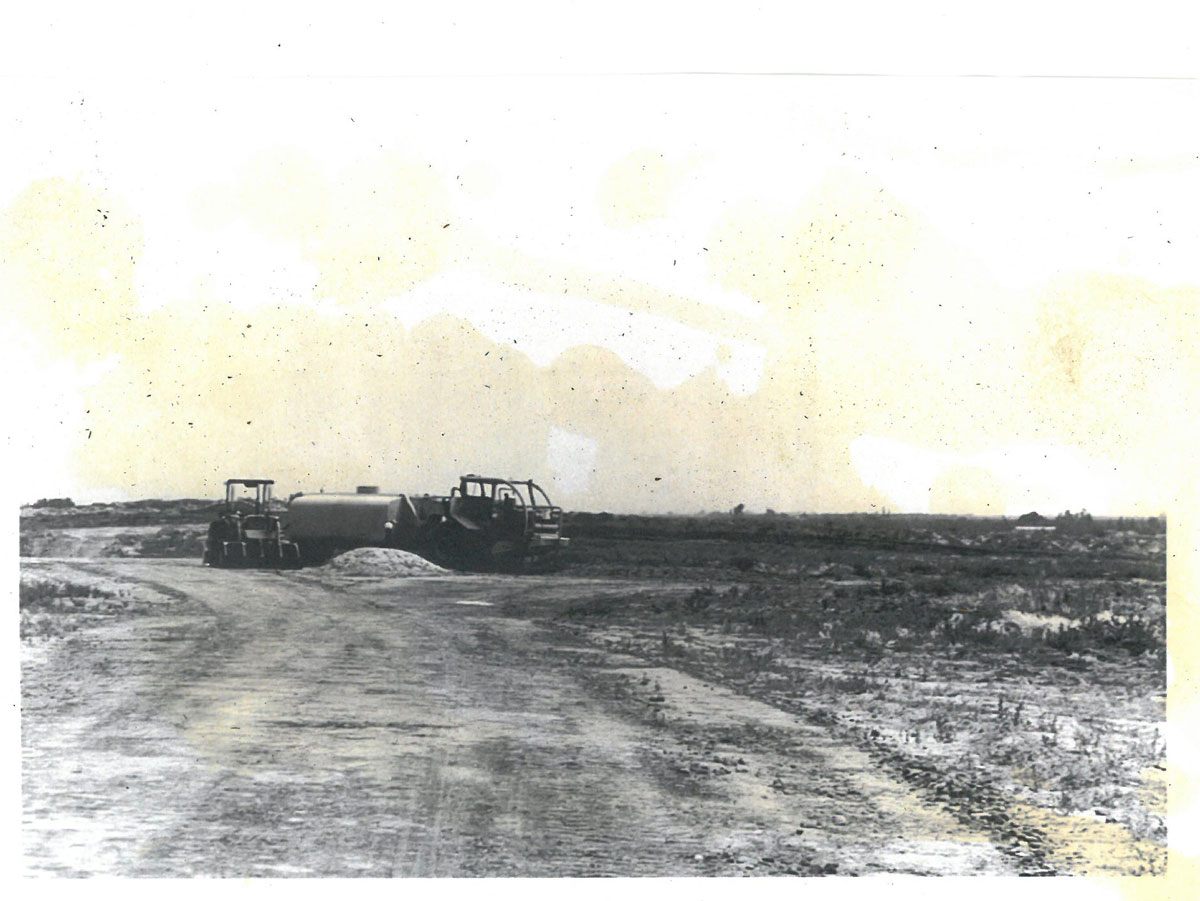 Melosi considered and rejected a few sites, finally landing on the Fresno Sanitary Landfill. Opened in 1937, the landfill marked a revolution in waste disposal. Prior to Fresno, people dealt with trash in lots of ways, most of them bad: Garbage was dumped on vacant land and in waterways or burned, sending plumes of noxious pollution into the air. Some versions of landfills had existed before Fresno, but Fresno's "sanitary landfill" was the first of its kind. Designed by the engineer Jean Vincenz, the Fresno Sanitary Landfill made use of trenches into which trash was deposited, compacted, and covered over in dirt daily, instead of just dumped on open land and left to rot. It was lauded for its economy and for reducing nuisances like rats and odor. By the 1950s, Vincenz's model was the most widely used waste disposal method in the United States.
For 50 years, an overall average of around 16,500 tons of Fresno's rubbish arrived at the landfill every month. For a little under a decade in the middle of the 20th century, it received gallons of battery acid from a nearby smelter supply company. Waste from a local dialysis center was also deposited there, though the dates of the disposal are difficult to pinpoint.
But the facility was built without liners or a containment system, and over time, the rubbish began to take a toll. In 1981 and 1984, investigators found that methane had migrated offsite to neighboring communities; the landfill was closed in 1987. Subsequent investigations found at least 20 hazardous substances, including methane, in nearby groundwater. Since then, the city removed contaminated gas from the site, capped the landfill, and built a groundwater treatment facility. Part of the land adjoining the landfill has since been turned into a 110-acre baseball, softball, and soccer complex with a playground and picnic tables.
Despite its shortcomings, Melosi wrote in the 20-page application submitted to the NHL program, "the sanitary landfill was clearly a pioneering disposal option in the United States, possibly the most significant and universally adopted disposal technology yet developed."
The advisory board and the Secretary of the Interior apparently agreed, as Melosi's application was approved and the landfill's new designation, alongside 14 other sites, announced in a NPS press release on Monday, August 27, 2001. "These special sites underscore our heritage and tell stories of periods and events in our history," then-Secretary of the Interior Gale Norton was quoted as saying. "By preserving these unique sites, we share our culture and rich diversity with our children for future generations to learn from and enjoy."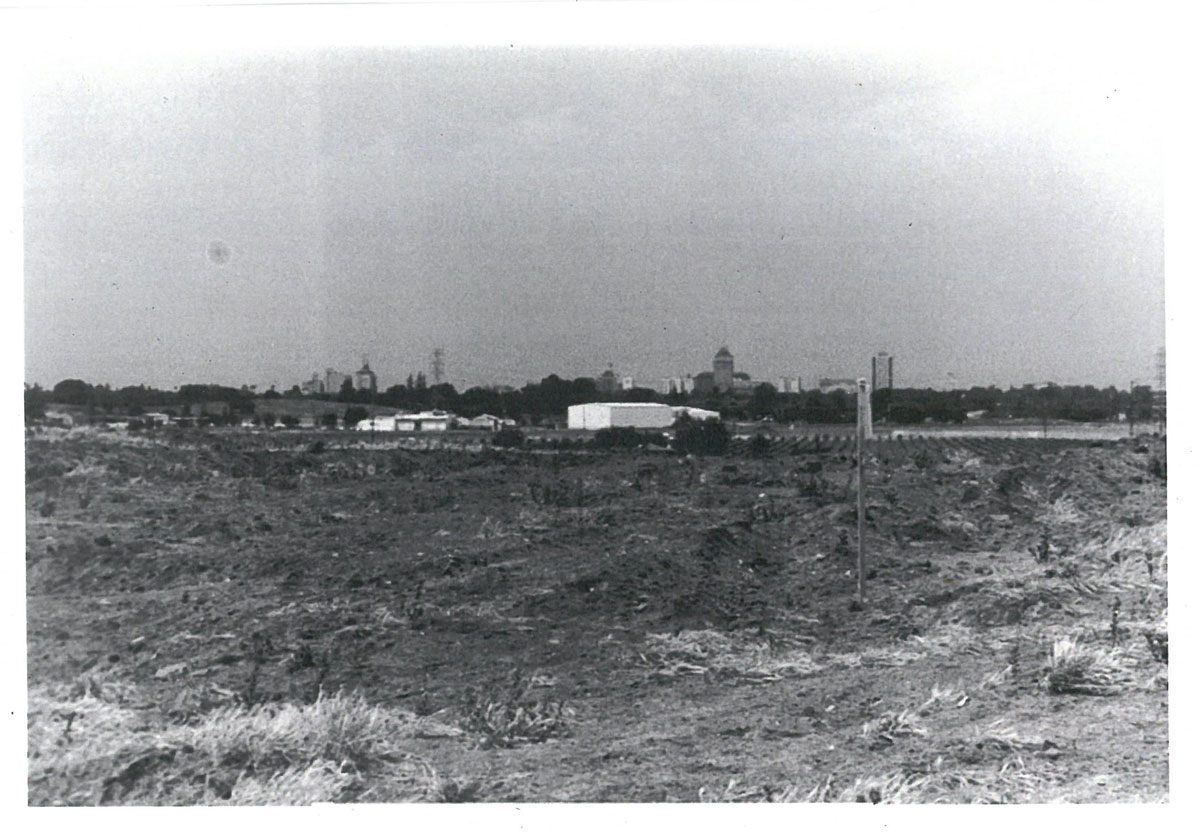 But including a dump—a Superfund site, no less—on a list of places like a school in Sitka, Alaska, and a church in Newburgh, New York, was too tantalizing for the news media to let go unmentioned. By the end of the day, after numerous media inquiries, officials started back-peddling—maybe the landfill shouldn't be a landmark after all, they told reporters. The Associated Press and other outlets reported that Denis P. Galvin, then deputy director of the National Park Service, wrote a letter to Norton, recommending she rescind the honor. Officials told news outlets that they didn't know the landfill was a Superfund site, although the word "Superfund" appears over 10 times in Melosi's application.
NPR, The New York Times, and The Los Angeles Times all interviewed Melosi. Headline writers across the nation could not resist the opportunities the story offered: "Candidate For Historic Landmark Designation Is Used to Being Dumped On," "What a Dump," "Monticello, Mount Vernon…and That Dump in California," and "Garbage In, Garbage Out for Fresno" were just a few that appeared in the days immediately after the story broke. And swirling at the center of the uproar were critics of President Bush and his environmental policies. Since taking office he had withdrawn the U.S. from the Kyoto Protocol, an international treaty to slow climate change, and frozen a series of Clinton-era regulations, including environmental ones dealing with air and water quality.
"This is what the Bush administration undoubtedly would like to do to the entire state of California," Carl Pope, executive director of the Sierra Club, told the AP, "Trench it, compact it and shovel dirt over it." An opinion piece in The Los Angeles Times seethed that "Bush's Interior Department quickly pulled back on landmark designation once someone noted that the oozing, gaseous California dump was a Superfund site… No brass plaque necessary to remember this flight of lunacy."
Such reactions puzzled Melosi, who was on the side of environmentalists and had started working on the proposal before Bush was even elected.
Some did speak up for the landfill. "These landmarks guide us in comprehending important trends and patterns in American history," Fran Mainella, director of NPS, said in a statement quoted by the New York Times on August 29. "This landfill has all those qualities that help us as a nation understand trends in emerging and developing technology." Fresno Mayor Alan Autry told the Fresno Bee, "Disposal of garbage may not be the most glamorous thing, but try living in a city that doesn't do it. In 1935, we did something that no other city had done."
Lost amidst the gleeful coverage was any nuance regarding what landmarks could and should be.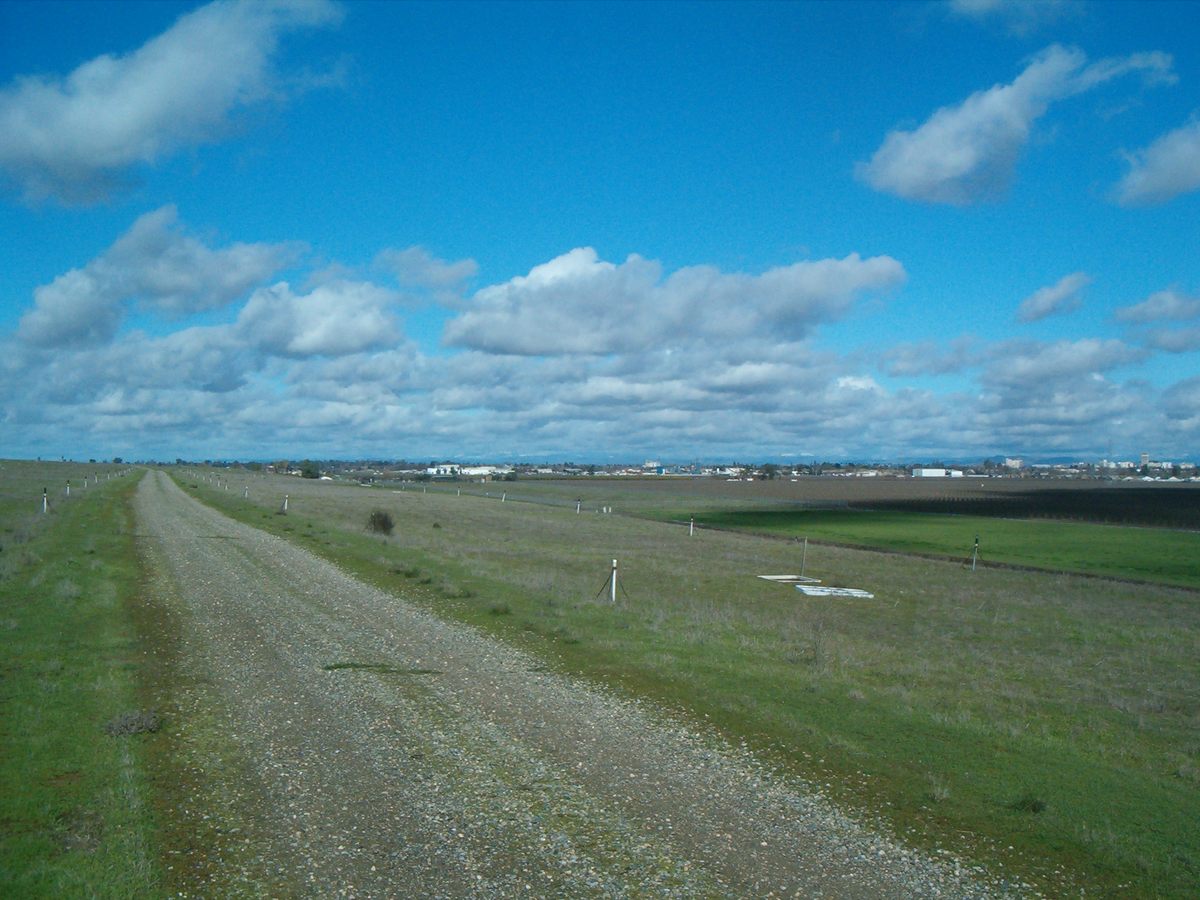 "When you talk about historical landmark and heritage you're talking about those things that influence us, it's not a celebration," says Melosi. For example, Manzanar, the California internment camp where Japanese Americans were imprisoned during World War II, was granted historic landmark status in 1985—far from a celebration, this designation preserves evidence of racist policymaking. "Understanding our history broadly, warts and all, is what historians do."
The merits of the landfill were bandied about in the press until September 10, 2001. Following the terror attacks on September 11, everything else was swept from the headlines, and the Fresno Sanitary Landfill quickly vanished from the popular imagination. This may be why, after all the controversy, it was quietly allowed to remain a National Historic Landmark. Reversing the status of a controversial landmark could have hardly felt like a priority following the attack. It is also worth noting that just as the process of granting landmark status is rigorous, so is the process to strip it of such status.
Melosi is currently writing about 9/11 as part of a new book on the Fresh Kills Landfill on Staten Island, which was opened in 1948 and closed in March 2001, the same year the Fresno Sanitary Landfill became a landmark. Its closure was brief, however; it was reopened after the attacks to receive around 1.3 million tons of materials from the Twin Towers, which included human remains. A recovery team was able to save 54,000 personal items and more than 4,257 human remains from the rubble. Today the former landfill is being transformed into a public park three times larger than Central Park. The many lives of Fresh Kills Landfill illustrate the way waste and disposal is inextricably bound up in human life, even if most prefer not to think about it.
Reflecting on the Fresno Sanitary Landfill incident in a 2002 article for the journal The Public Historian, Melosi writes "an argument could and should be made for what the FSL ultimately represents—an icon of a rapacious consumer society—on the one hand, and a tool—albeit an imperfect tool—meant to confront environmental, economic, and social problems caused by discards, on the other."