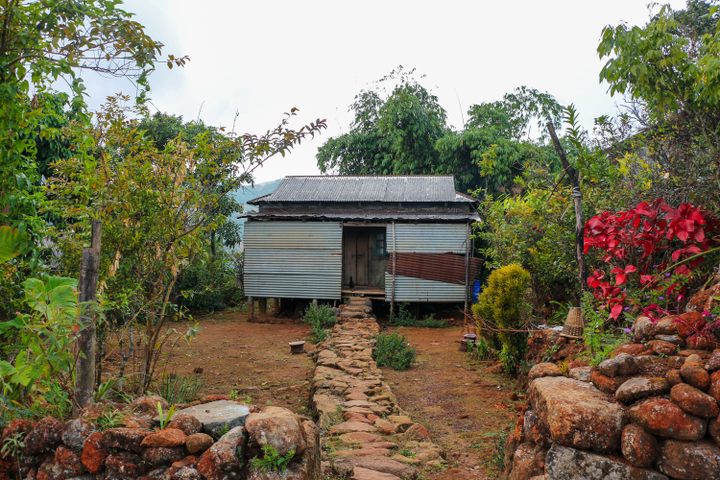 The Indian Village Where Every Person's Name Is a Unique Song
Hear the tunes that Kongthong residents are given at birth.
On a gloomy January day in the Indian village of Kongthong, not far from the border with Bangladesh, Shidiap Khongsti sings a soft, melodic tune. It sounds like a lullaby a mother would sing to a crying baby. Seconds later, she hears a tune in reply, and her nephew comes running toward her. The tune is much more than an idle melody: For centuries, villagers in Kongthong have used tunes as their names. Mothers give each newborn a distinctive melody within a week of birth.
The Khasi people live in the subtropical jungles of the Khasi Hills in the state of Meghalaya, which is also known for its massive root bridges. Kongthong encompasses about 130 households in a small area. Locals never reuse the same tunes, even after a person dies. At the playground, or before bed, mothers sing a short version of the melody. In the jungle, they sing a longer version, usually 15 or 20 seconds long. For many years, such tunes served as a signal for men hunting in the wilderness. But these traditions are evolving as Kongthong starts to modernize.
Shidiap is a short, slim woman in her mid-50s. She wears a jainsen, or a long shawl wrapped around her body, which is the traditional attire for Khasi women in Meghalaya. In her small house, which is surrounded by bamboo, Shidiap pours a cup of lal sha, or red chai, and introduces her nephew Barailang Khongsti. "Barailang helps me with household chores," she says. At 23, Barailang has been living in the village his entire life. Unlike some Khasi speakers in Kongthong, Barailang speaks fluent Hindi. "We don't know how it began," he says of the village's distinctive songs. "Our forefathers used these tunes when they went hunting. They believed that spirits in the wild couldn't keep track of us if we called each other by the tune."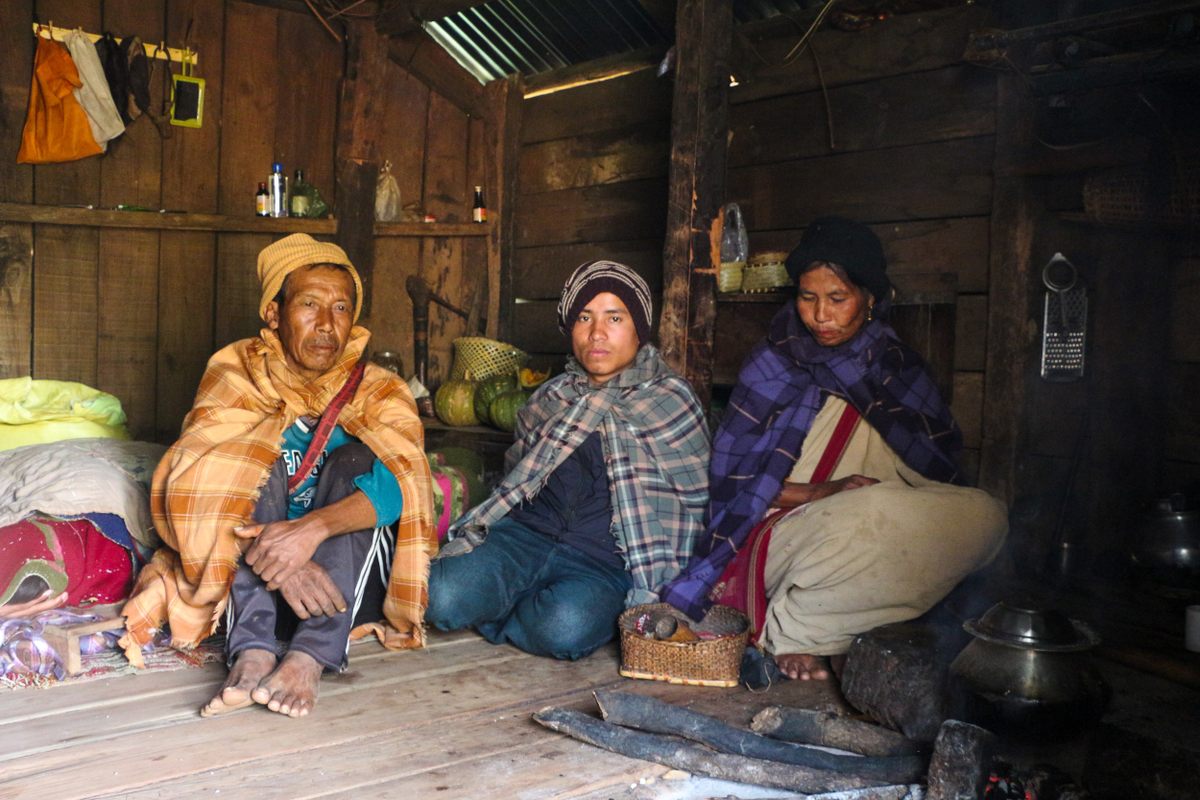 Opposite Shidiap's house, Shithoh Khongsti, a 50-year-old mother of seven, runs a grocery shop. (Shithoh and Shidiap are distant cousins, and belong to the same clan.) Her teeth appear orange, caked with the areca nut she chews. She offers a bamboo stool and a small piece of areca nut wrapped in betel leaf. Then, one by one, she sings the tunes of her children. "I know most people's tunes," Shithoh says. When little children run past her shop, she sings their tune, lovingly. Kongthong has a population of about 700, and she believes she knows about 500 melodies.
According to Shithoh, villagers remember their tunes even when they find work in nearby cities, such as Shillong, the state capital, or Sohra, a frequent destination for tourists. "Even those who live outside the village still continue this tradition," Shithoh says. While the melodies have little use outside Kongthong, mothers who move to other places still try to pass them on.
Shidiap has four children. Her two daughters study in Shillong, a three-hour drive from the village. Her two sons live in Kongthong. "When they were babies, I sang a tune to send them to sleep, and that became their name," Shidiap says, during a visit to her cousin's shop. "Only mothers can give their children these tunes. It's out of mother's love."
Kongthong, like other regions in Meghalaya where Khasi people live, follows a matrilineal tradition. Children receive mothers' last names, and property passes down to the youngest daughter of the family. "The youngest daughter never leaves home. She eventually becomes the head of the household in the Khasi society," says C.A. Mawlong, a history professor at the School of Social Sciences at North-Eastern Hill University in Shillong. "The mother-child bond does not only determine clan membership, but also the rights to the chieftainship, since succession and inheritance are transmitted in the matrilineal line."
In the Khasi language, the tradition of tune-giving is called jingrwai iawbei, which translates loosely to "song of the mother" or "song of the first clan lady." The origins of the tradition are uncertain, Mawlong says, but the Khasi term for a clan's maternal ancestor is ka iawbei. "There are many references to her in the context of newborn babies," she says. "But it's highly likely the tradition has practical roots. Tunes carry over distances better than names."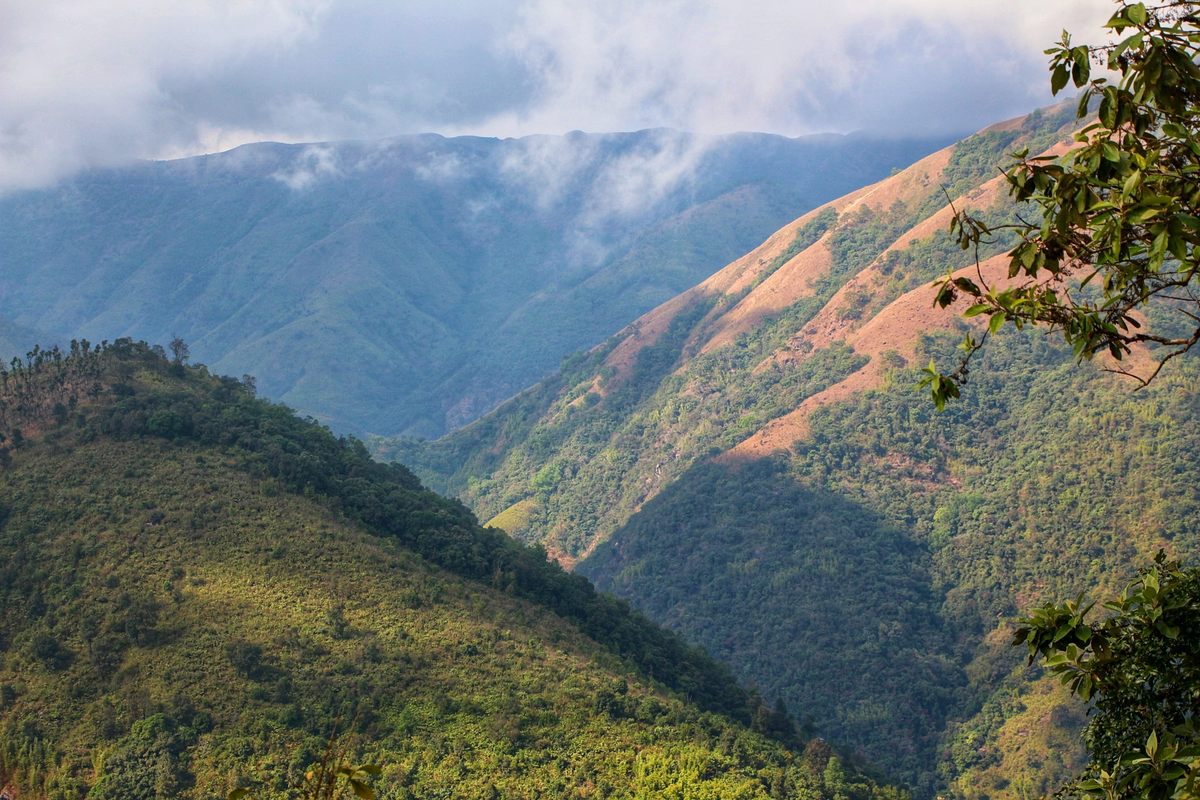 Residents of Kongthong still have written names that are registered at birth, because tunes would be longer and more complex to write. But according to Mawlong, rural Khasi people avoid calling each other by name, preferring familial terms such as elder sister, middle sister, and little sister. "The idea that tunes would keep spirits away is probably a way of legitimizing this practice," Mawlong says.
Back in her kitchen, Shidiap spoons white rice onto a small plate and hands it to her husband, with a cup of red tea. Both are staples of Khasi villages. Her husband sits next to her on a wooden bench, talking about their two daughters, of whom the youngest is 17. Though mothers often use tunes more frequently for small children, Shidiap still uses them regularly. "He loves it too," Shidiap says, looking at her husband, and he smiles.
Later, Barailang and Shidiap walk through the village on a path lined with small houses, until they come to the local football field. Every village in Meghalaya has one.
When asked about marriage, Barailang seems shy: In many Khasi villages, marriages aren't registered on paper. "Suppose my wife is from another village and she comes to live in Kongthong," he says. "My mother or one of my aunts would give her a tune." Shidiap agrees: She gave a new tune to her daughter-in-law, an outsider, who would continue the tradition. Some families in nearby hamlets—12 villages in a region named Khadarshnong—also follow Kongthong's tradition, but the practice is not as universal there.
Mawlong believes that tourism plays a role keeping the tradition alive in Kongthong, "Although Kongthong is widely known for this practice, it was certainly not the only one," she says. "It seems to have appropriated the leadership role, very likely because of tourism." Media mentions and tourism bring new exposure and economic life to the village. The village now has its own community-run homestay: two traditional Khasi houses offering accommodation to visitors. Made from bamboo, they sit next to the football ground.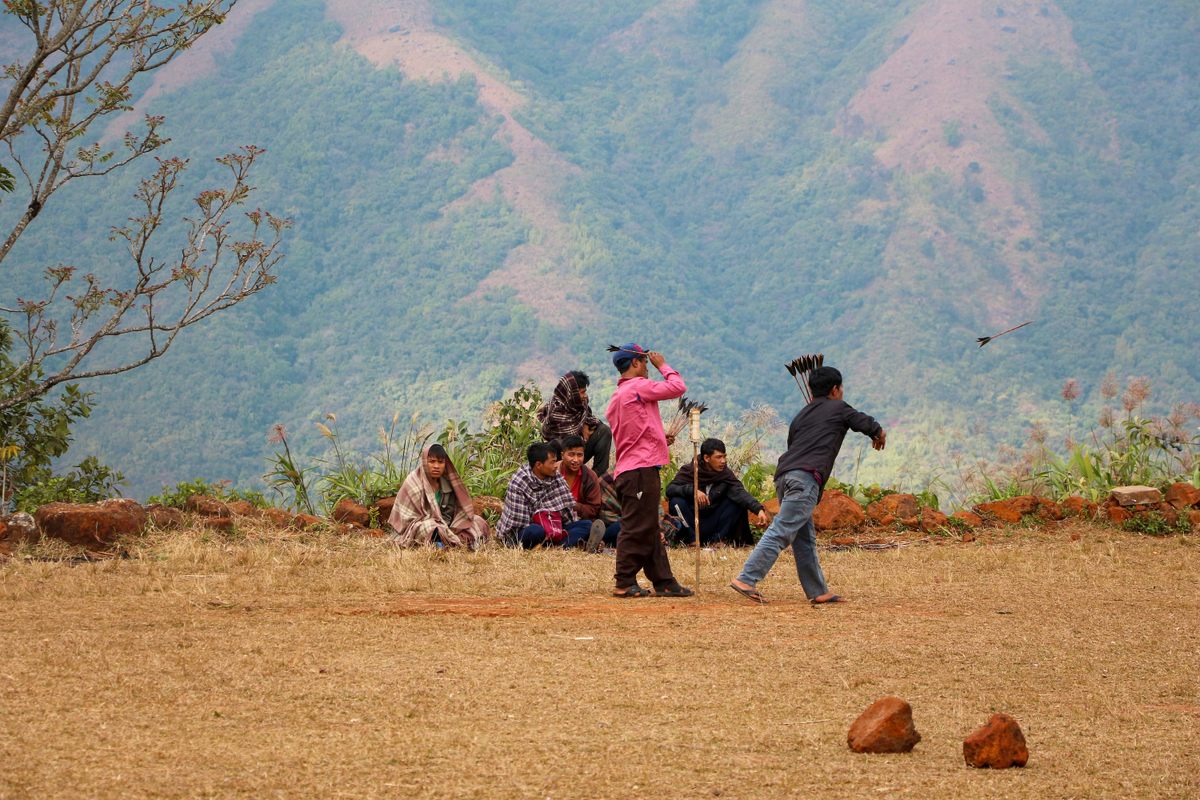 In late March, India announced a nationwide lockdown, restricting movement of its more than 1.3 billion residents. Since April 5, when Meghalaya closed interstate borders, Kongthong hasn't welcomed new travelers to its homestay. With no access to the state capital Shillong, which has reported some coronavirus cases, villagers are depending on a government supply of dry rations. Neighbors share their meals. Men and women work in the vegetable fields and orange orchards, and Shithoh still runs her assorted shop with available stock.
Back in January, on the football field, Barailang and Shidiap sat while a group of men played darts. Barailang used an old Motorola mobile phone to call his cousin, Shidiap's first son. "My aunt doesn't have a cell phone," he explained. There was no answer, so Shidiap sang his tune into the chilly mountain wind. "The tradition of tune-giving is well alive in Kongthong," Barailang went on. "We are proud of it."