Raising the Bar: Chocolate's History, Art, and Taste With Sophia Contreras Rea
3 sessions
$220 per person
Up to 24 people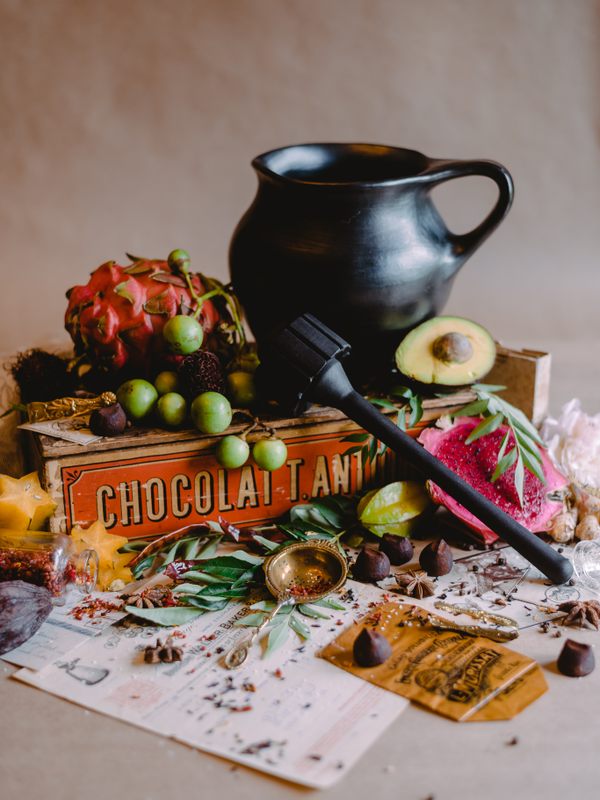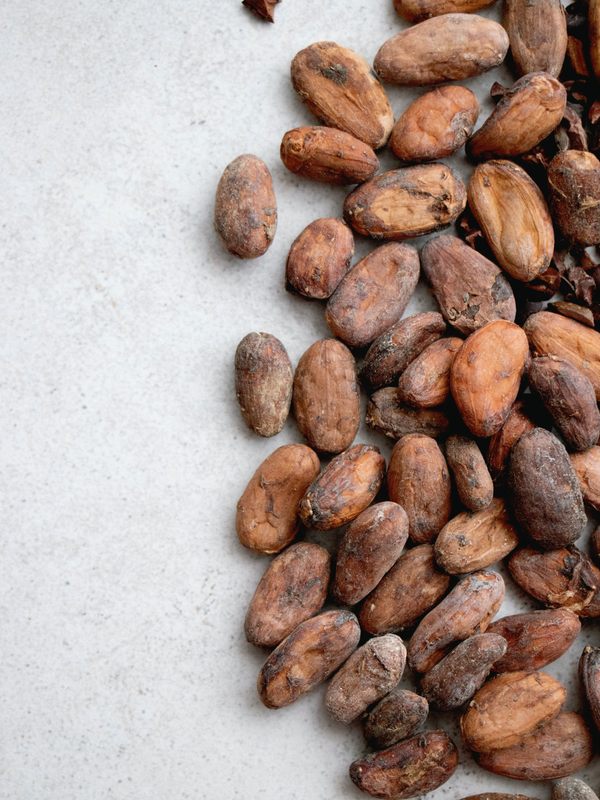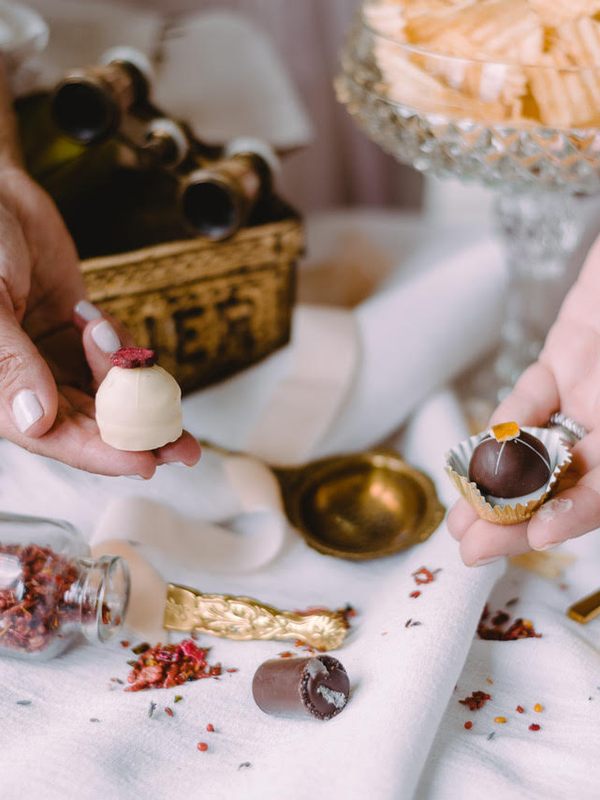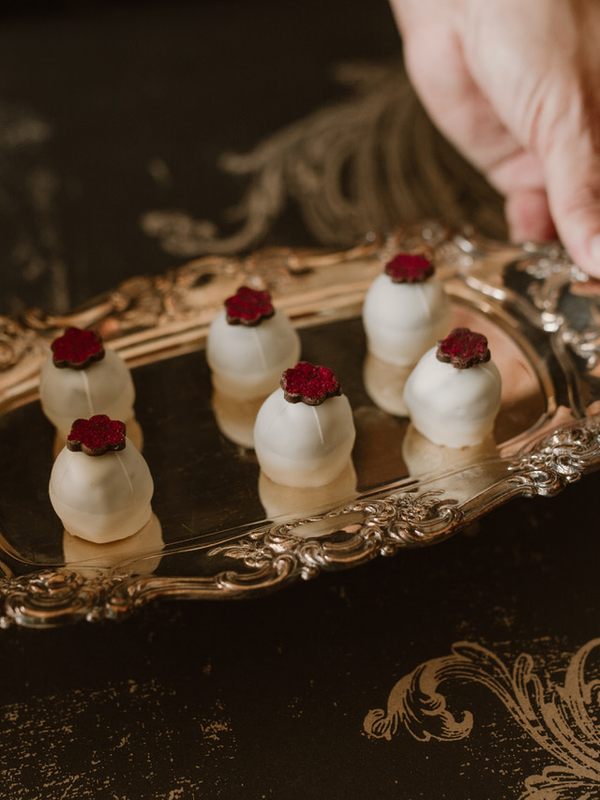 What We'll Do
In this three-part seminar, trace the history of cacao and learn how to experience chocolate like a sommelier.
Course Description
Join chocolate sommelier Sophia Contreras Rea for a journey through the rich history of cacao, the art of chocolate making, and the many ways people have taken pleasure in and made meaning from chocolate. We'll start with its origins, exploring how the roots of chocolate are intertwined with those of the art world. We'll then look at chocolate in contemporary culture, and explore what kinds of forms it may take in the future. Along the way, we'll taste and create various chocolate products, exploring how aroma, surroundings, and ritual affect the tasting experience—wrapping up with an exercise in chocolate pairings. By the end of this course, you'll be able to purchase, pair, and experience chocolate with the context of a historian, the eye of an artist, and the vocabulary of a sommelier.
Please note: This course is open to students worldwide. However, we're only able to ship kits to students living in the U.S. and Canada at this time. All students living outside of the U.S. and Canada should email Sophia at sophia@projetchcolat.com.
Gastro Obscura Courses: delving deep into the world's culinary curiosities with expert instructors.
Syllabus at a Glance
This course includes three total sessions, each lasting for 1.5 hours. 
Fall Section B: Meets Sundays beginning November 5.
Please see below for more information on the chocolate tasting kit.
Session 1 (Sunday, 11/5, 5–6:30 PM ET)| From the Aztecs to French Royalty to the Chocolate Chip Cookie: Tasting through time
Session 2 (Sunday, 11/12, 5–6:30 PM ET)| Art and Chocolate: Virtual museum tour 
Session 3 (Sunday, 11/19, 5–6:30 PM ET)| Tasting Like a Sommelier: Inclusions and infusions
Materials
Students are required to purchase a chocolate tasting kit ($65 + shipping), which includes chocolate for each session and access to digital downloads. The suggested date to enroll in order to receive your kit on time is Sunday, October 29 for Fall Section B, but you can still enroll late if you'd like. 
At this time, kits may only be shipped within the U.S. and Canada.
Please note that one chocolate in the kit contains nuts and additional products in the kit may contain dairy and/or are made in a facility that processes nuts.
Pricing Options
In addition to full-price tickets, a limited number of no-pay spots are available for this course. Please note that these tickets are reserved for those who would not otherwise be able to take this course and who expect to attend all sessions. No-pay spots are distributed via a randomized drawing two weeks before each course begins. For more information and to apply for a no-pay spot, please click here. To learn more about our pricing model and randomized selection process for no-pay spots, please visit our FAQ page. 
Atlas Obscura Online Courses
Atlas Obscura Courses offer opportunities for participants to emerge with new skills, knowledge, connections, and perspectives through multi-session classes designed and taught by expert instructors. To learn more about our current course offerings, please visit www.atlasobscura.com/online-courses. For answers to commonly asked questions, check out our FAQ page here.
Founded in 2009, Atlas Obscura created the definitive community-driven guide to incredible places across the planet and is now an award-winning company that shares the world's hidden wonders in person and online.
Where We'll Be
Once registered, you'll receive a confirmation email from Eventbrite that will provide access to each class meeting. Please save the confirmation email as you'll use it to access all sessions of your course via Zoom.
About Your Instructor
Sophia Contreras Rea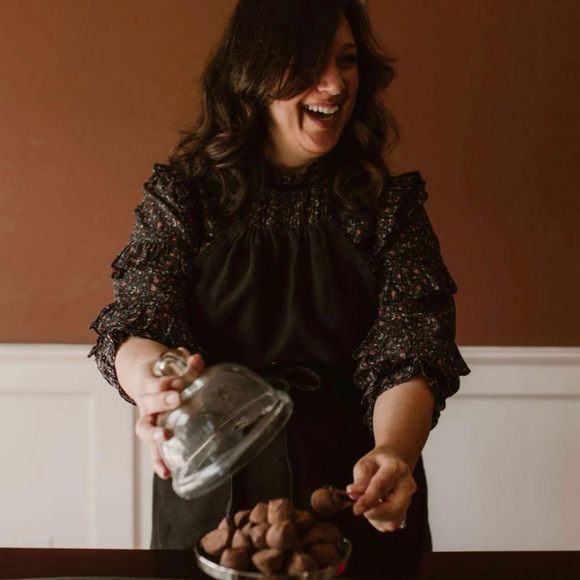 Sophia Contreras Rea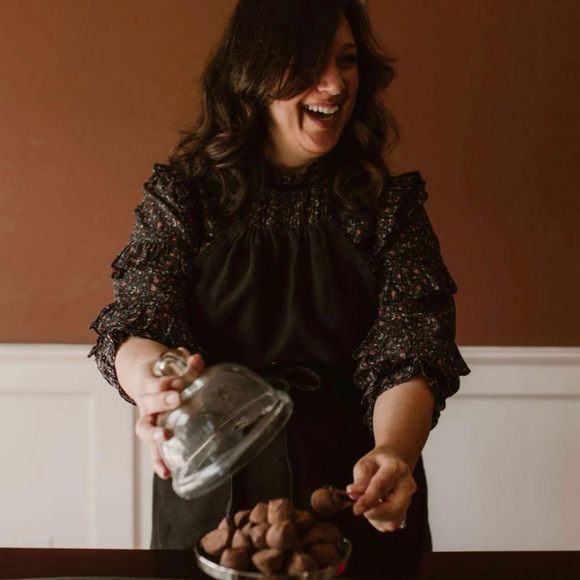 Sophia Contreras Rea is a chocolate sommelier and former chef to entertainers and celebrities. Hailing from a few generations of noted restaurateurs, Rea is adept in many cuisines. But her greatest professional love over the years has been providing refined chocolate tastings in the tradition of the Slow Food movement. In 2012, Rea started Projet Chocolat, a company devoted to, in her words, "elevating the culture and enjoyment of chocolate." With a line of elegantly-designed products, from aromatics kits to storage sleeves, Projet Chocolat helps celebrate the pleasures of tasting chocolate rather than just merely eating it.
"Chocolate is more complex than we know," Rea says. "And I'd like to help teach people how to slow down, understand where chocolate really comes from. I think there's joy in chocolate. And what could be better than to bring joy, happiness, something wonderful, something beautiful into people's lives? That's where I'm coming from with Projet Chocolat. That's my goal."
- Bill Demain, contributor to Mojo, Classic Rock and Entertainment Weekly.
What Else You Should Know
This is an interactive, small-group seminar that meets over Zoom. Students may be encouraged to participate in discussions, work on assignments outside of class, and workshop projects with their instructor or classmates. Due to the interactive nature of this course, we strongly recommend students attend as many live sessions as possible. Within 72 hours after each session meets, students will receive access to a recording of the live session, which they can watch for up to two weeks after the course concludes.
Instructors may use Google Classroom to communicate with students outside of class. While students aren't required to use Google Classroom, instructors may use this platform to post resources, discussion questions, or assignments. This platform also offers a space for students to connect with one another about course material between sessions. 
We provide closed captioning for all of our courses and can share transcripts upon request. Please reach out to us at experiences@atlasobscura.com if you have any questions, requests, or accessibility needs.
Group Size
There are 24 spots available on this experience.