AO Edited
Cadillac Ranch
A sculpture made of 10 Cadillacs as a monument to the "Golden Age" of the American automobile.
View all photos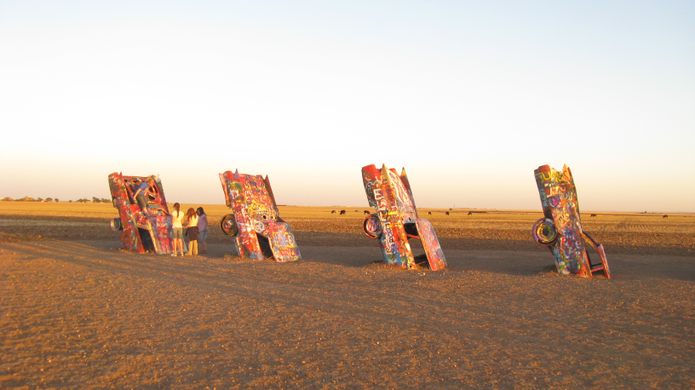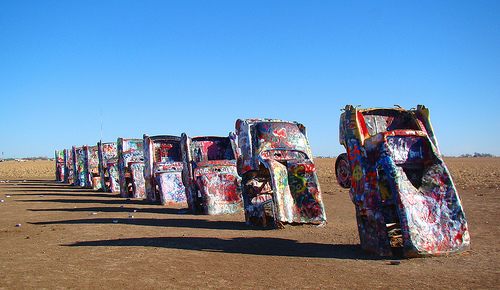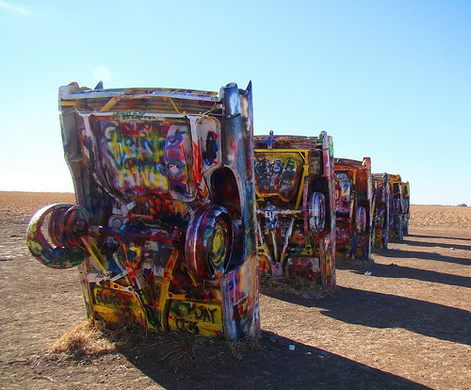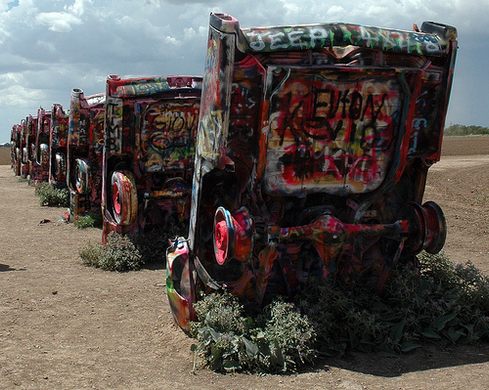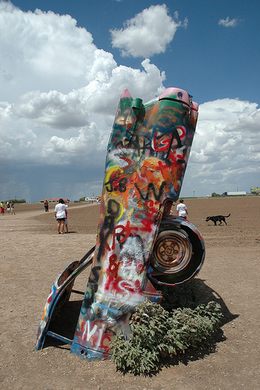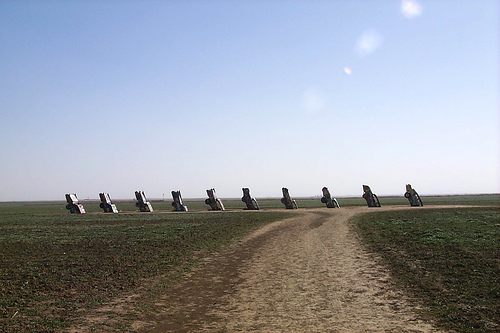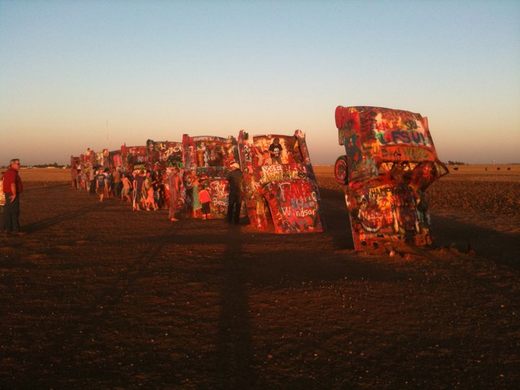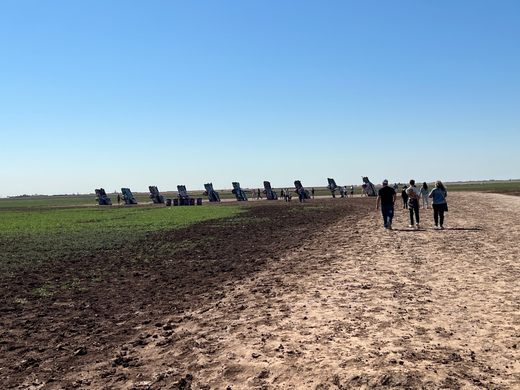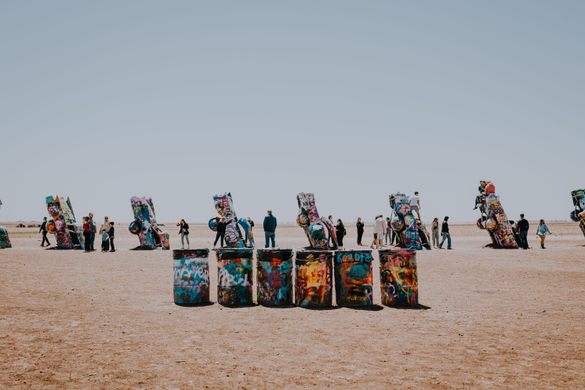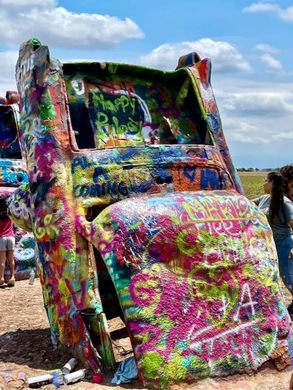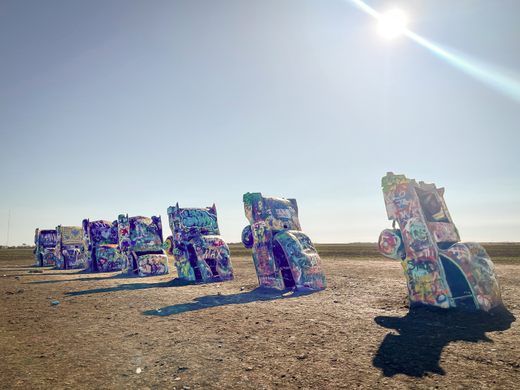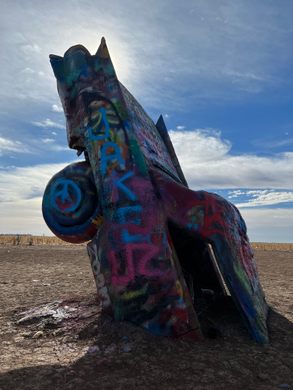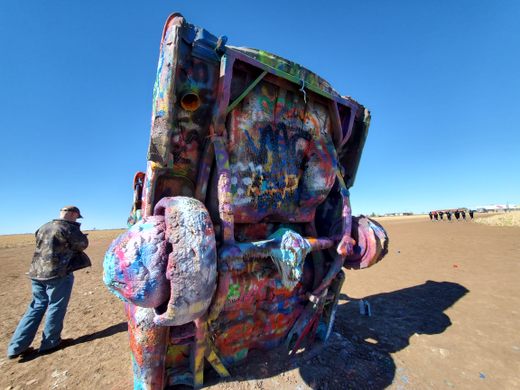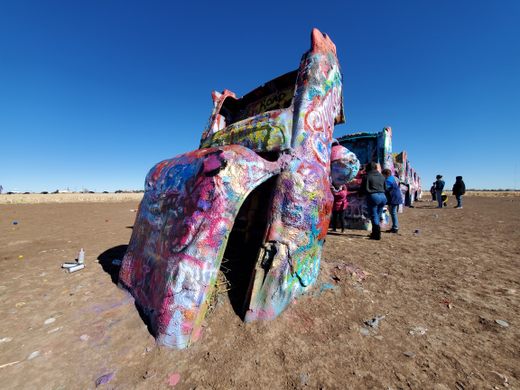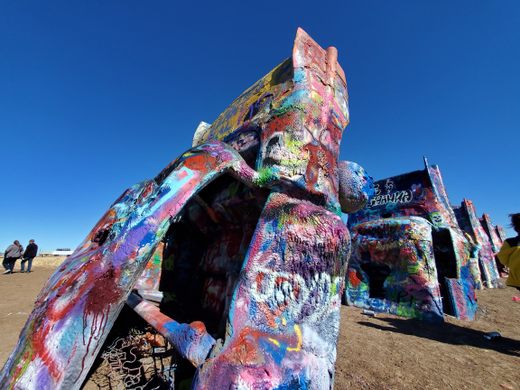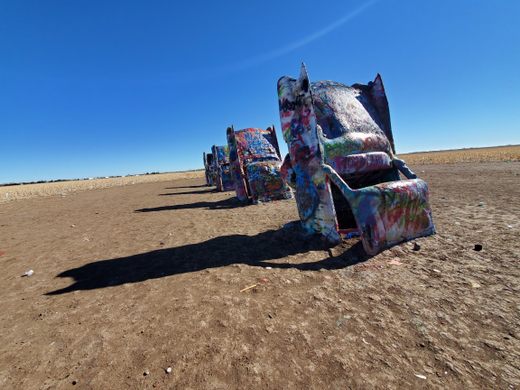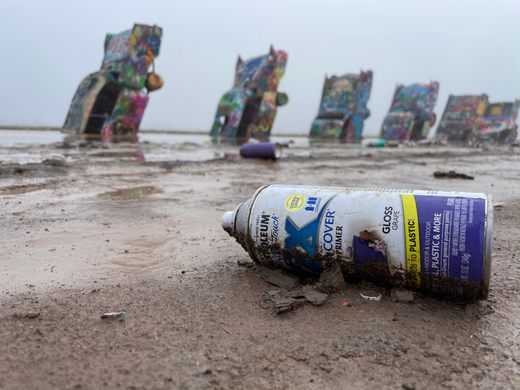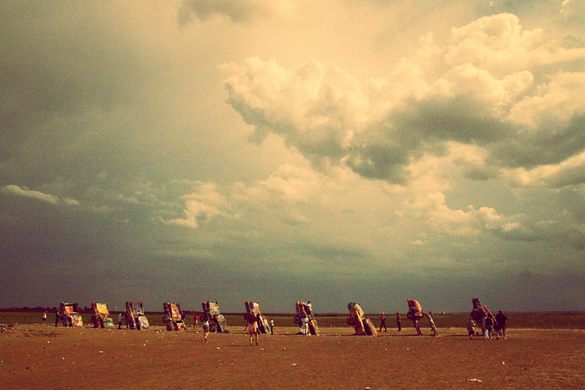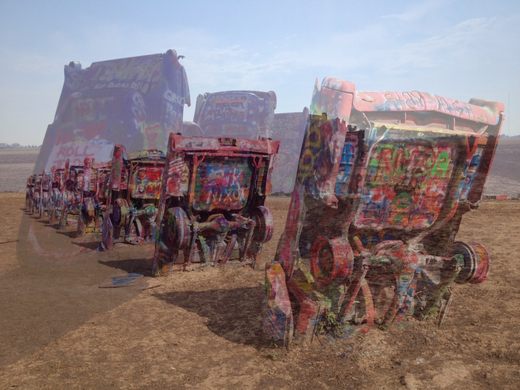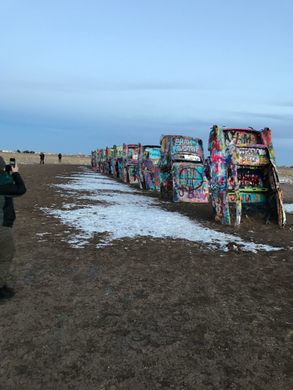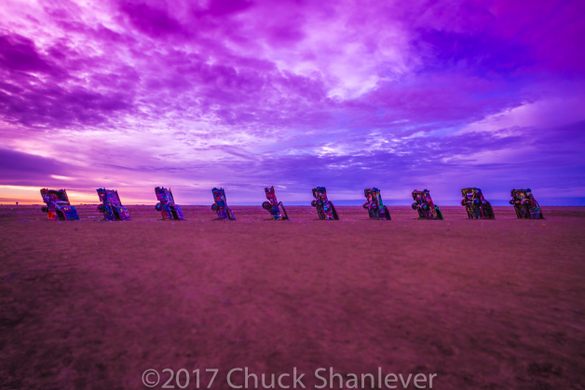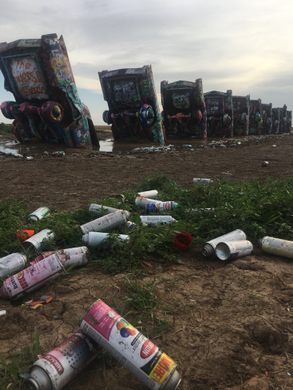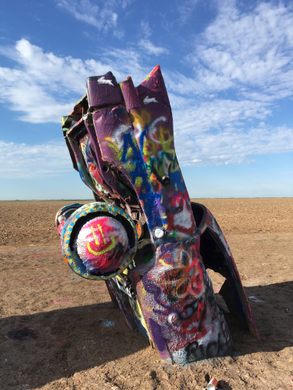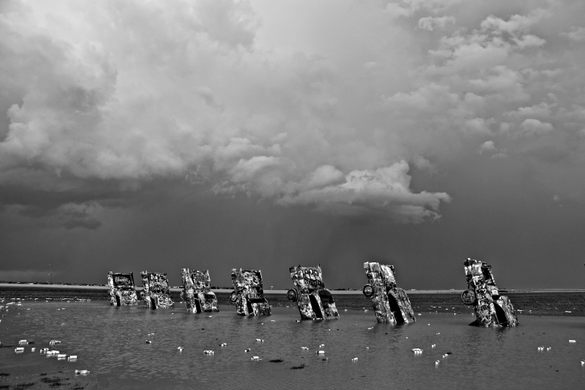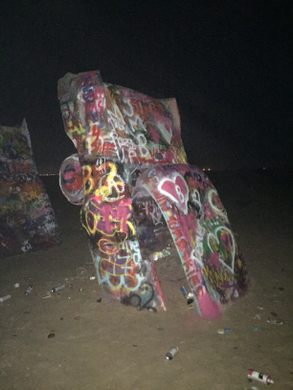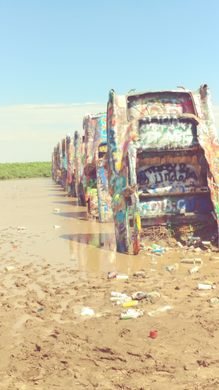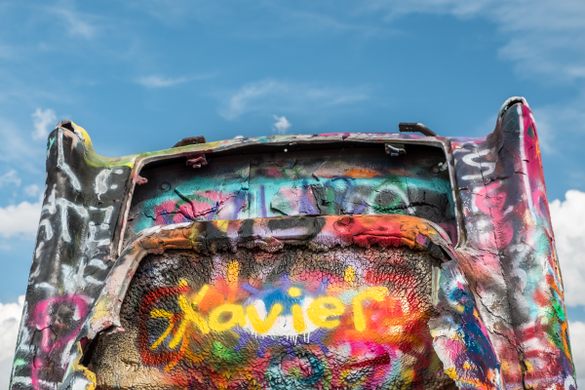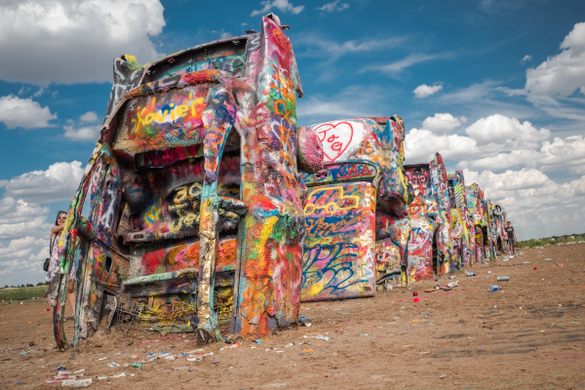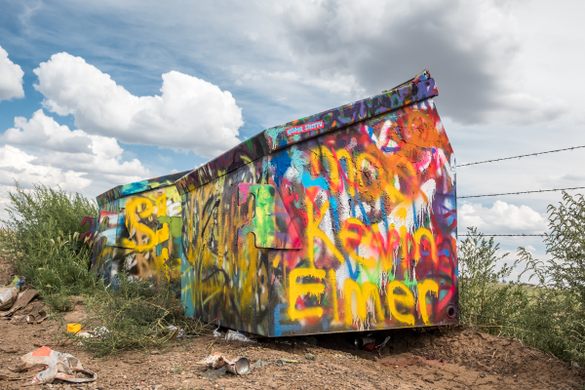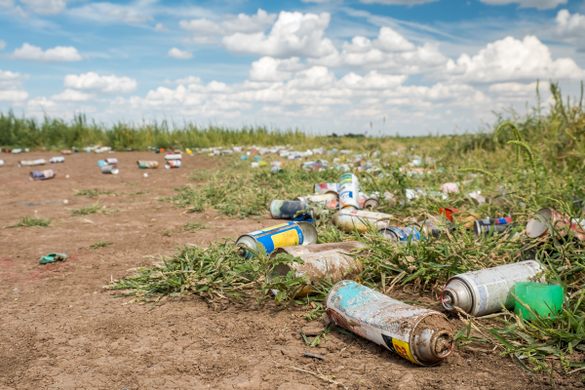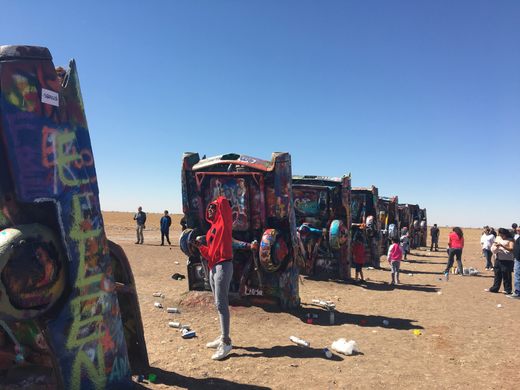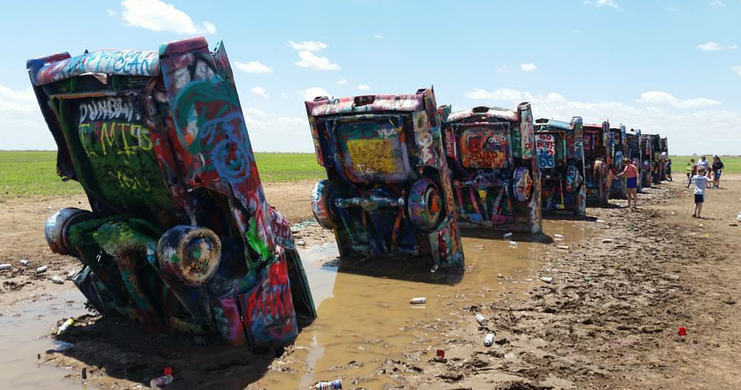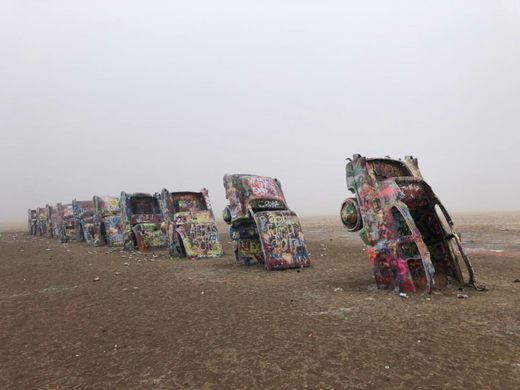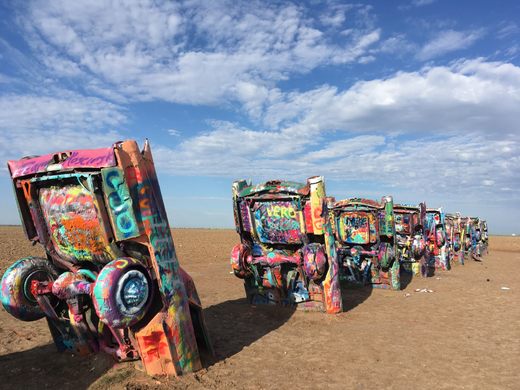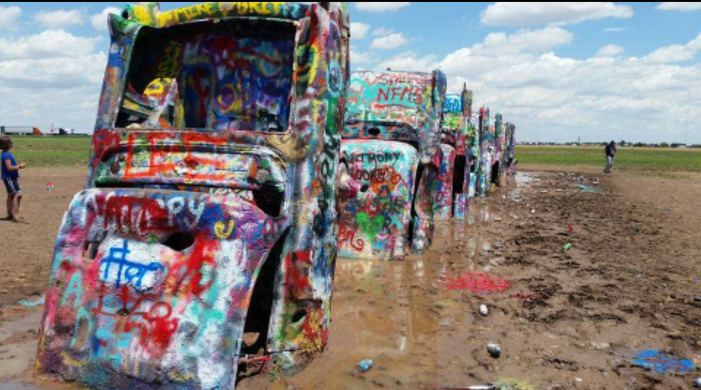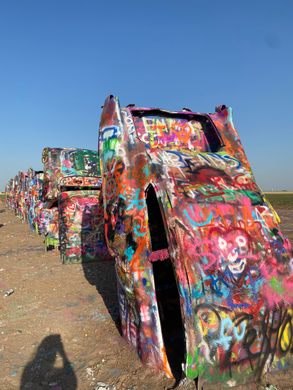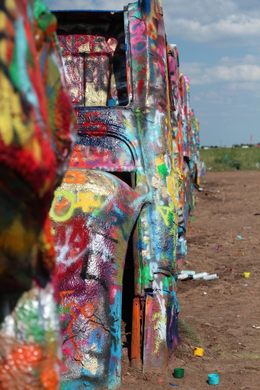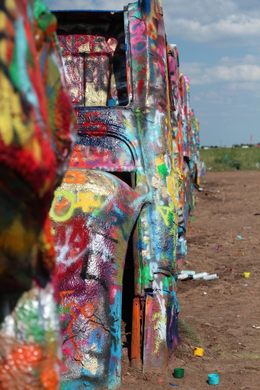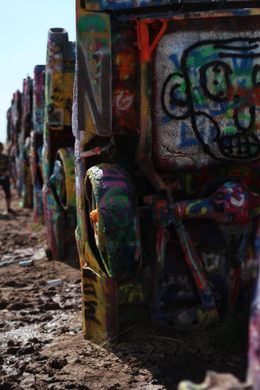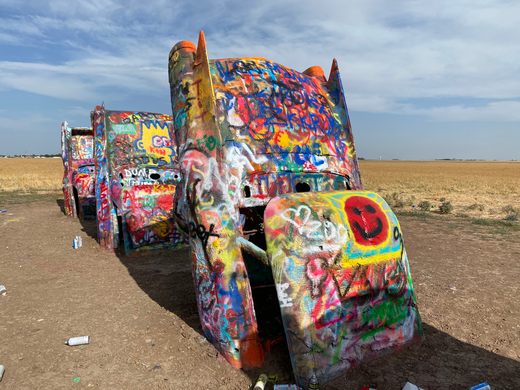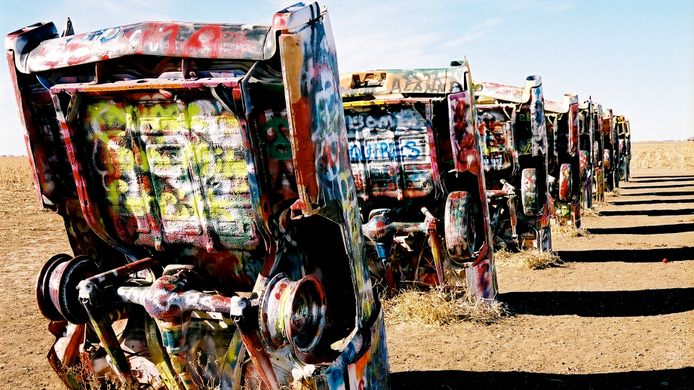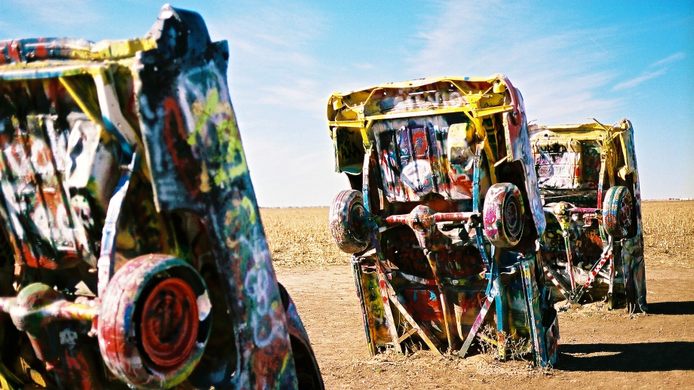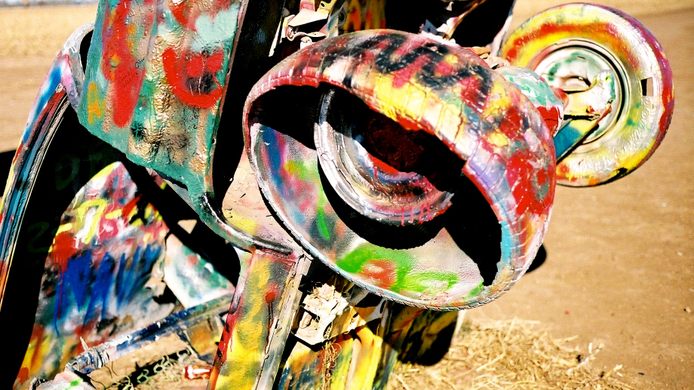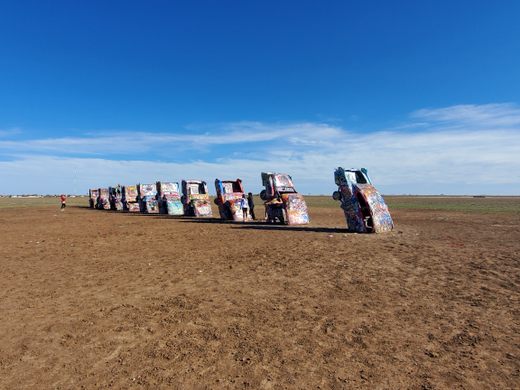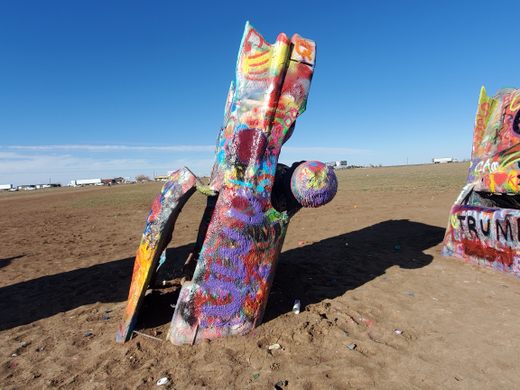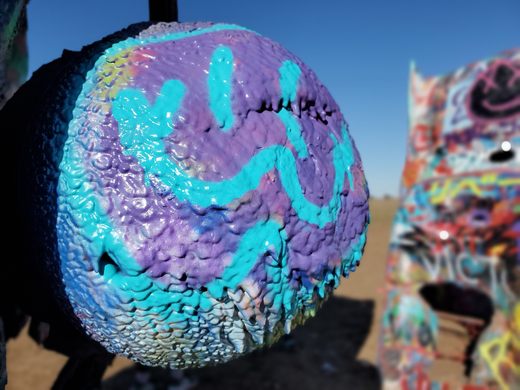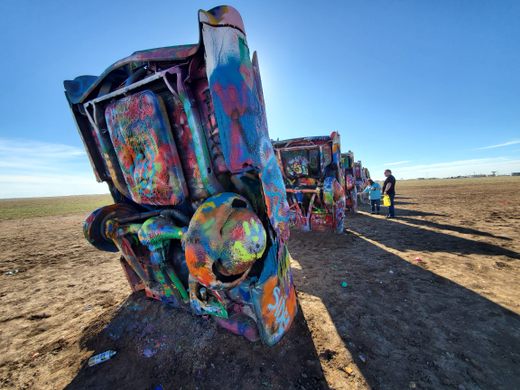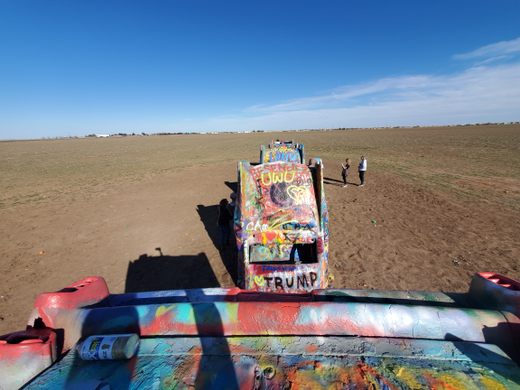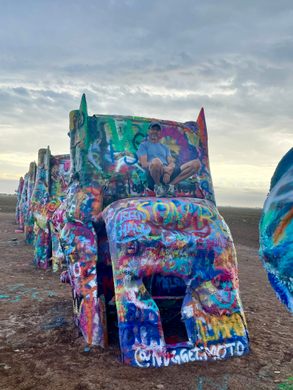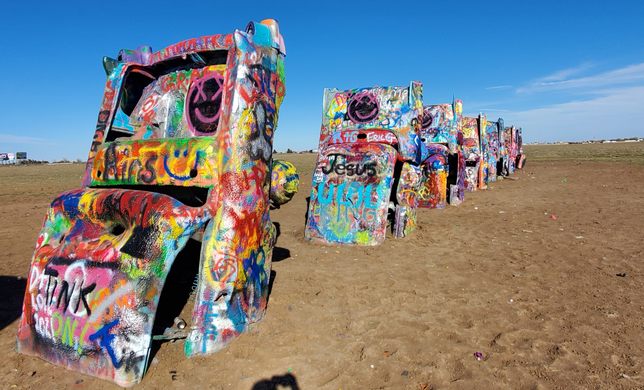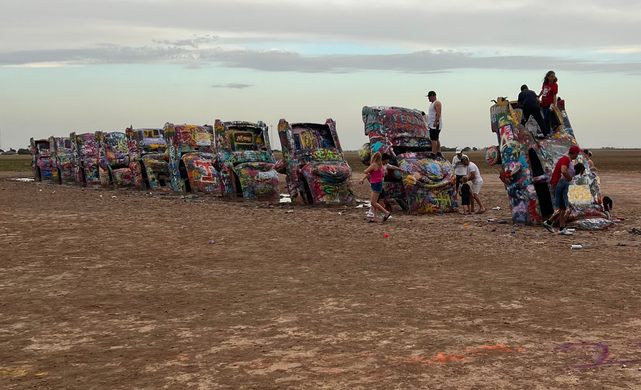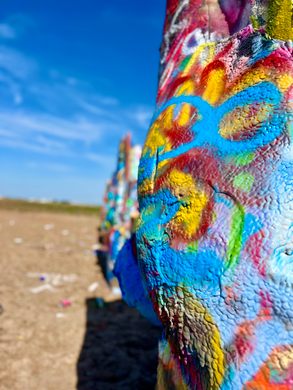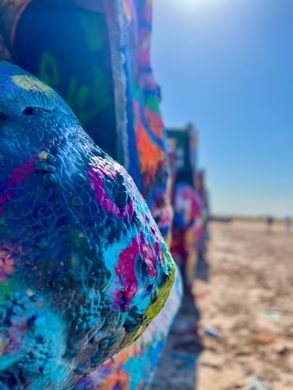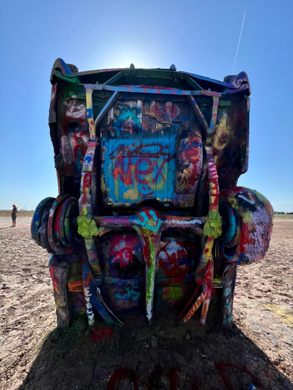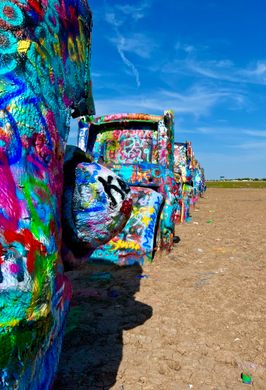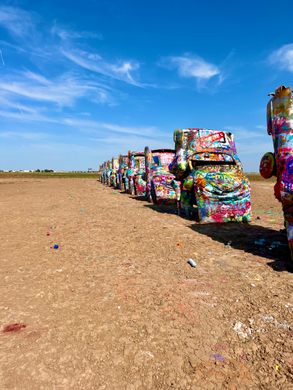 Cadillac Ranch, built in 1974, is the product of eccentric helium millionaire Stanley Marsh 3 (he didn't like the Roman numeral III and found it pretentious). In collaboration with The Ant Farm, a San Francisco art collective, Marsh funded the placement of ten graffiti-covered Cadillacs half-buried in a dusty Texas field. The cars are positioned nose-down and face west "at the same angle as the Cheops' pyramids." The cars were actually moved two miles further out in 1997 to avoid the expanding city.
Visitors are strongly encouraged and Cadillac Ranch is open to the public at all hours. Graffiti on the cars is also encouraged and the cars undergo ever-mutating layers of paint. In 2005, the cars were given an all-pink makeover in tribute to breast cancer victims and later painted black and yellow to honor the passing of one of Marsh's longtime friends. While Marsh encouraged both visitors and graffiti, he did not take kindly to visitors absconding with any of the many colorful artistic road signs that dot the area. Marsh was even known to briefly jail thieves in a nearby chicken coop.
Cadillac Ranch is thought to have been the inspiration for similar art pieces, such as the nearby VW Slug Bug Ranch and Combine City. The ranch also inspired Carhenge, located in Alliance, Nebraska. 
Know Before You Go
In a cow pasture along eastbound I-40 between exits 60 and 62. Exit onto the frontage road, then enter the pasture through an unlocked gate. It is recommended to bring only a couple of cans of paint, as you may not use all of it, and people may give theirs away before they leave. Wear shoes if it has been raining recently as the ground can become muddy. 
In partnership with KAYAK
Plan Your Trip
Thanks for sharing!
Follow us on Twitter to get the latest on the world's hidden wonders.
Like us on Facebook to get the latest on the world's hidden wonders.
Follow us on Twitter
Like us on Facebook
Using an ad blocker?
We depend on ad revenue to craft and curate stories about the world's hidden wonders. Consider supporting our work by becoming a member for as little as $5 a month.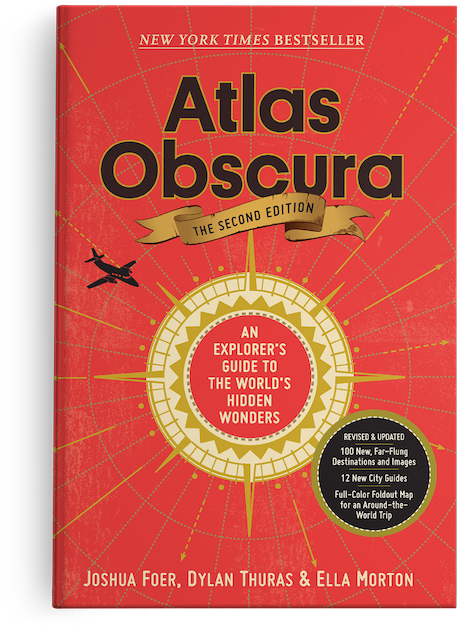 No purchase necessary. Winner will be selected at random on 01/01/2024. Offer available only in the U.S. (including Puerto Rico). Offer subject to change without notice. See
contest rules
for full details.
We'd Like You to Like Us
Like Atlas Obscura and get our latest and greatest stories in your Facebook feed.