AO Edited
Dr. Evermor's Forevertron
"World's largest scrap metal sculpture" stands in an outdoor sculpture garden in the middle of Wisconsin.
View all photos
The Forevertron by Doc Evermor.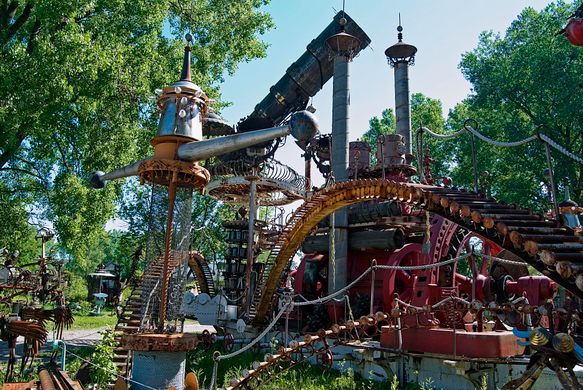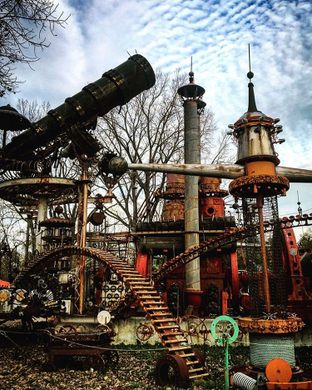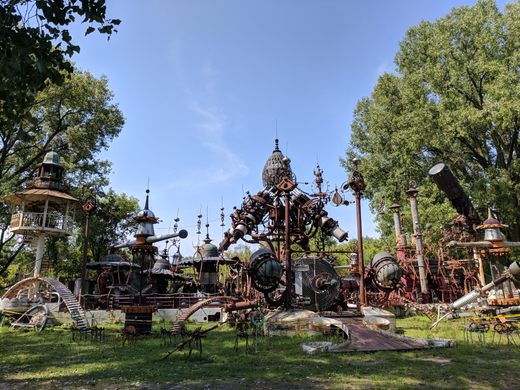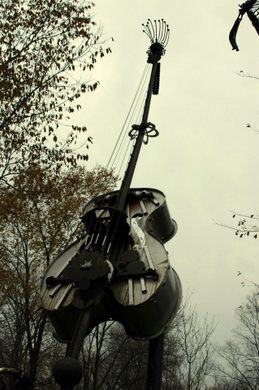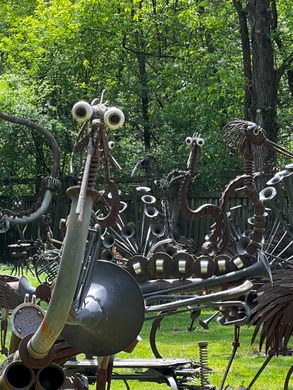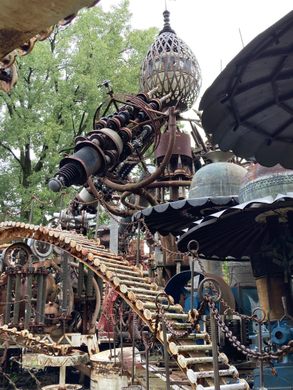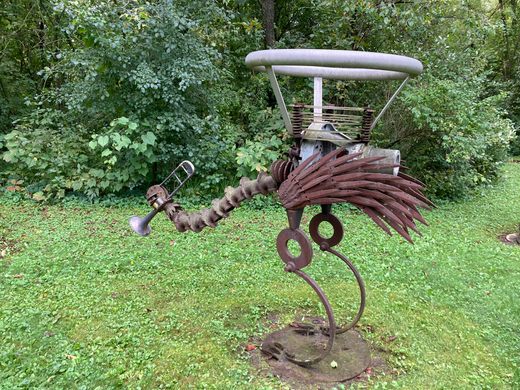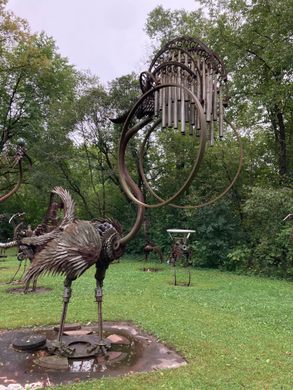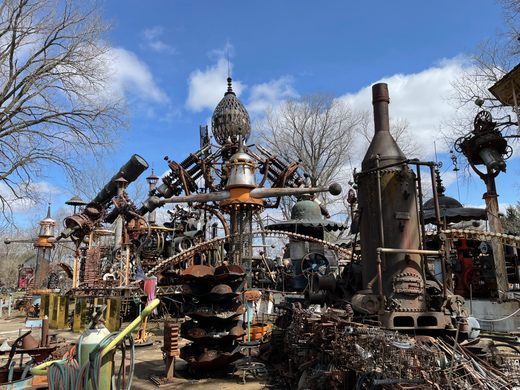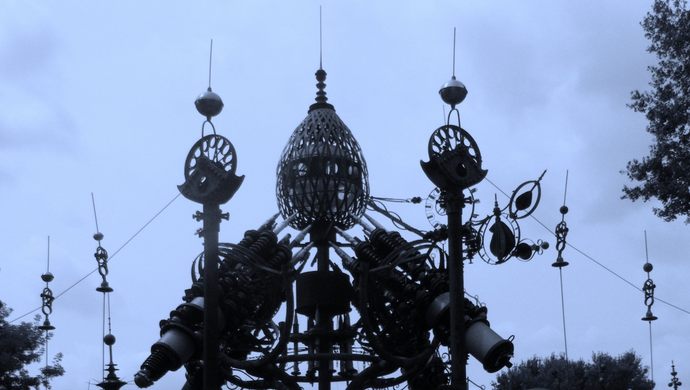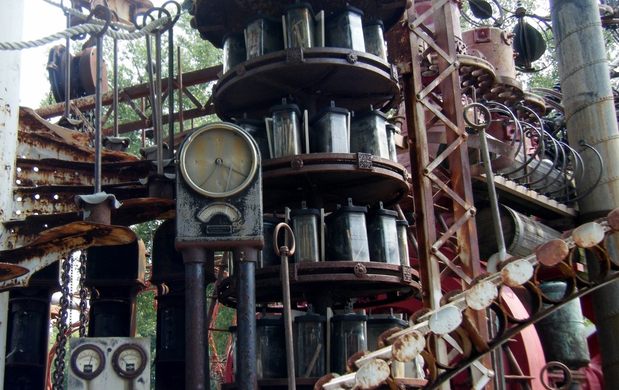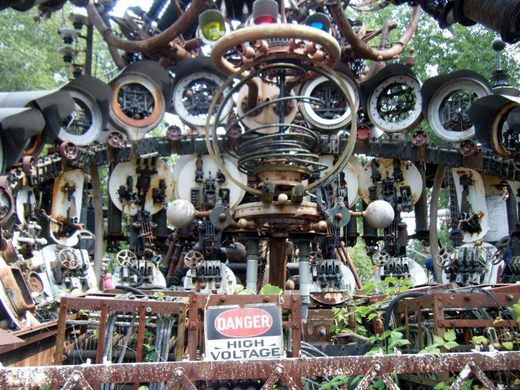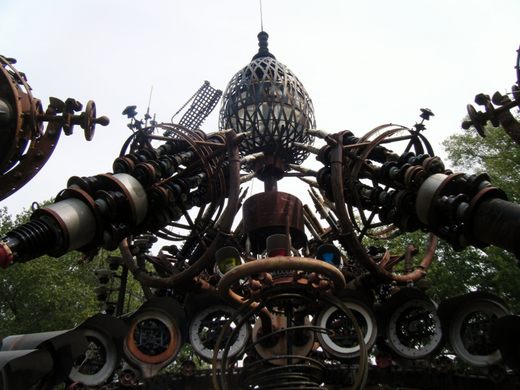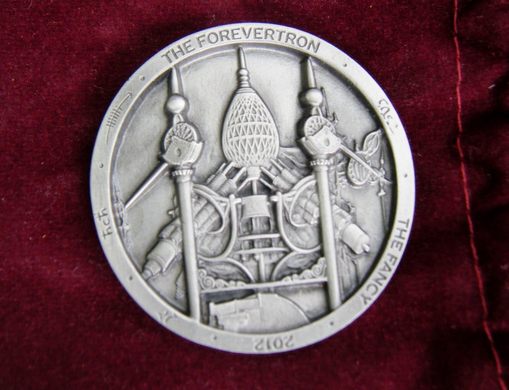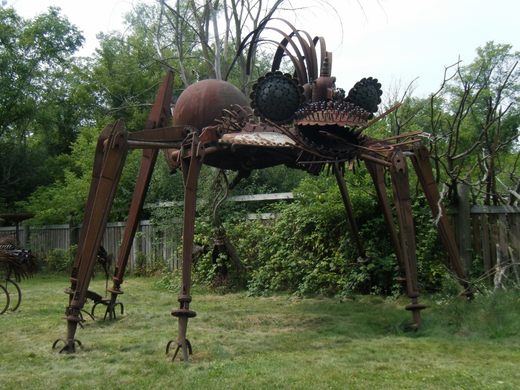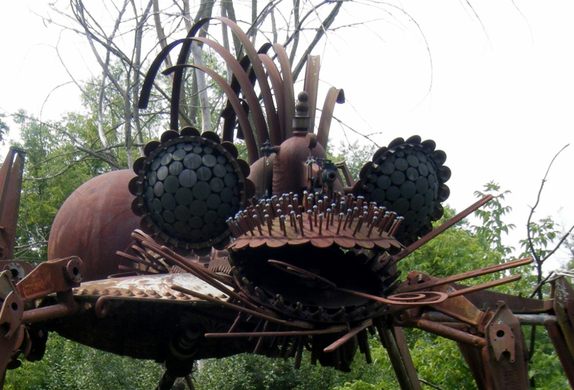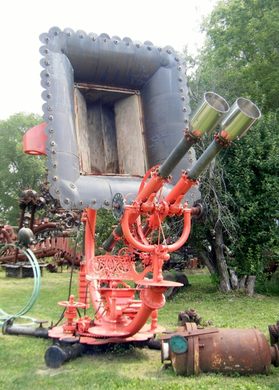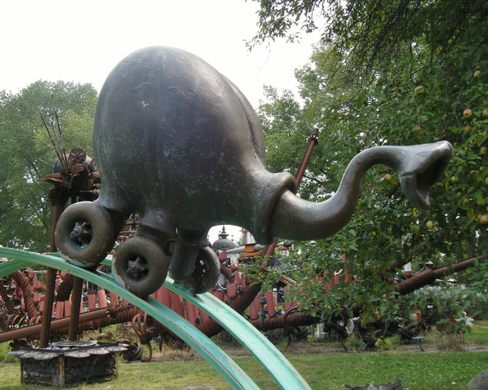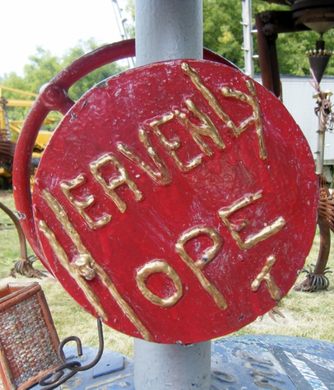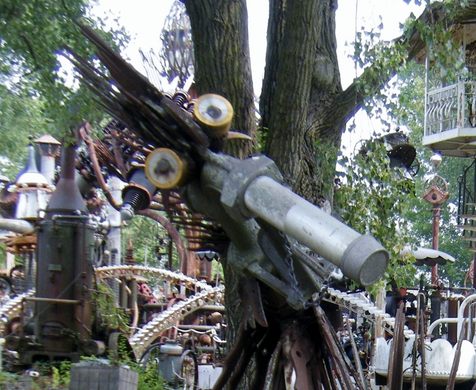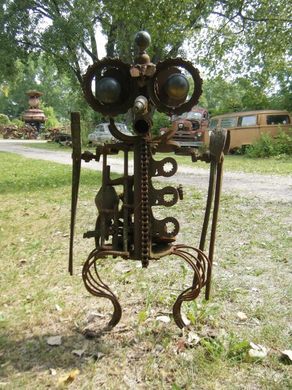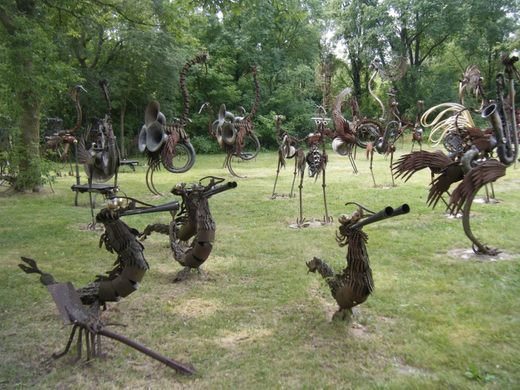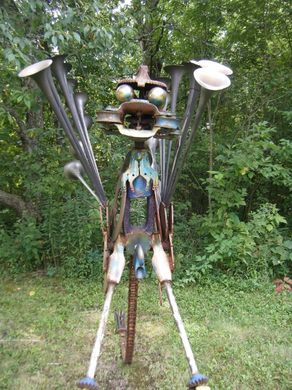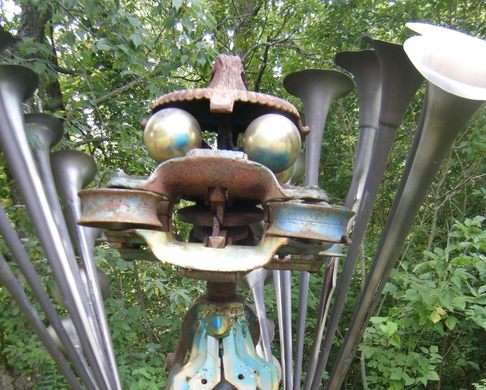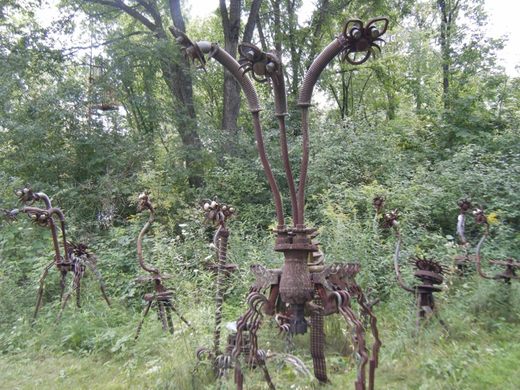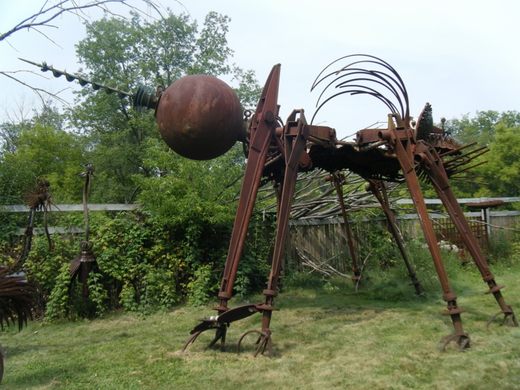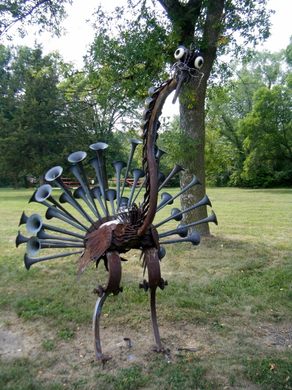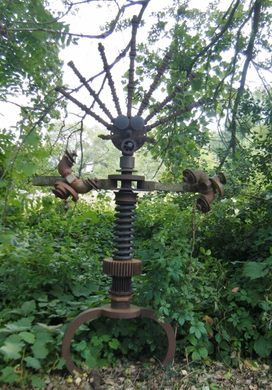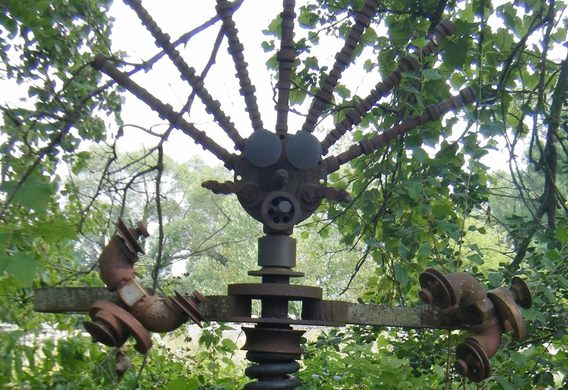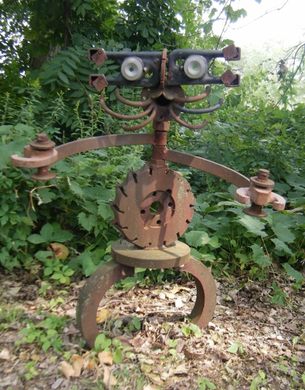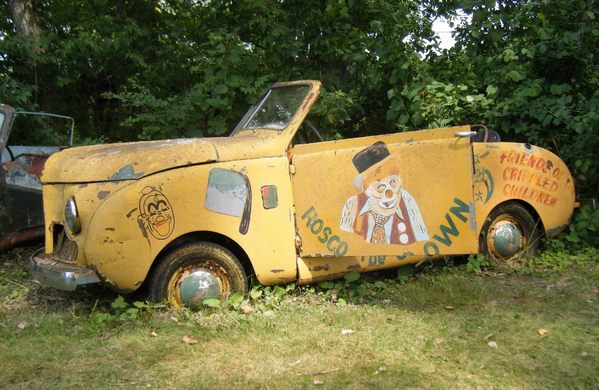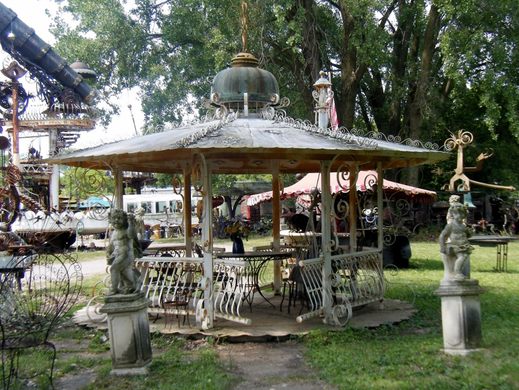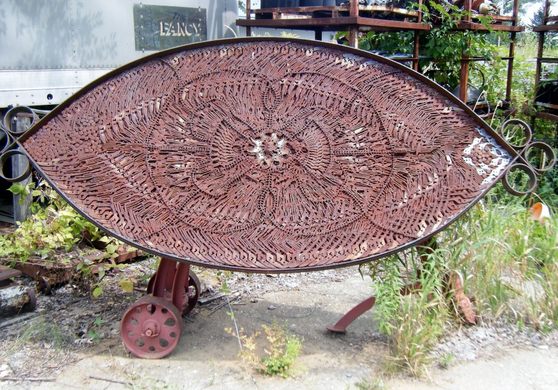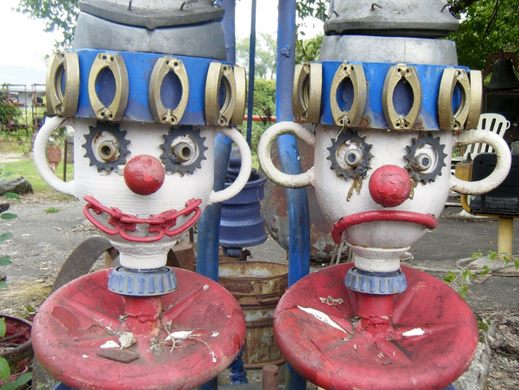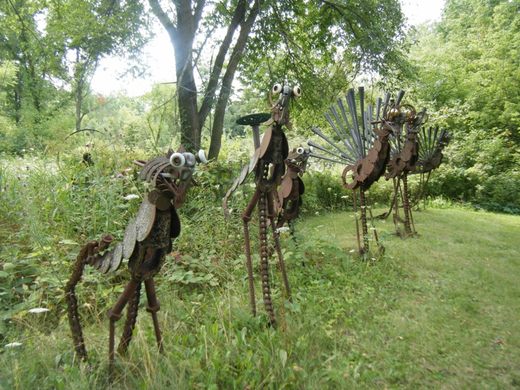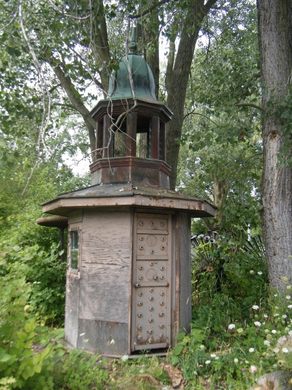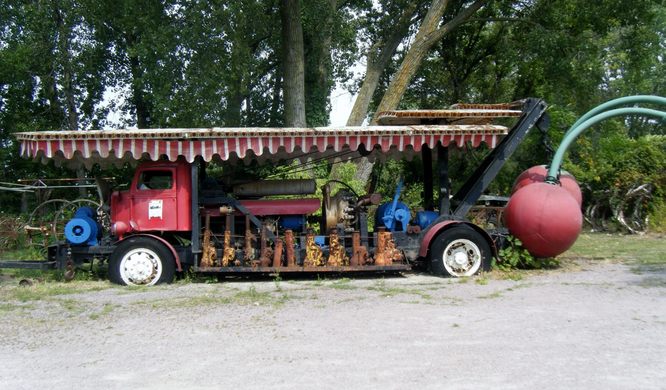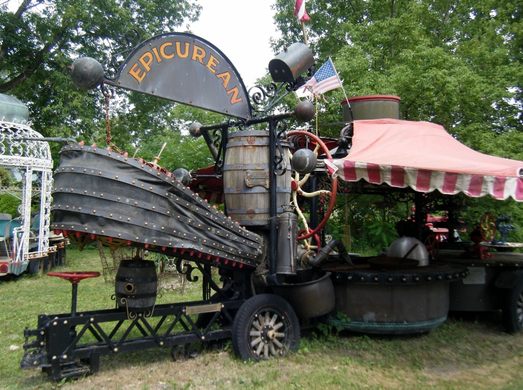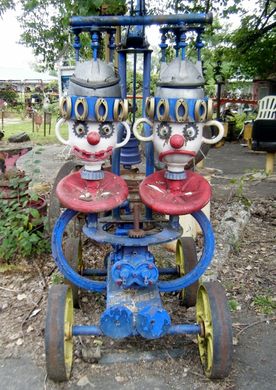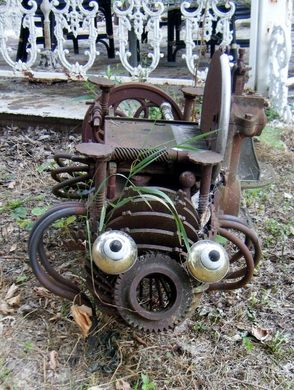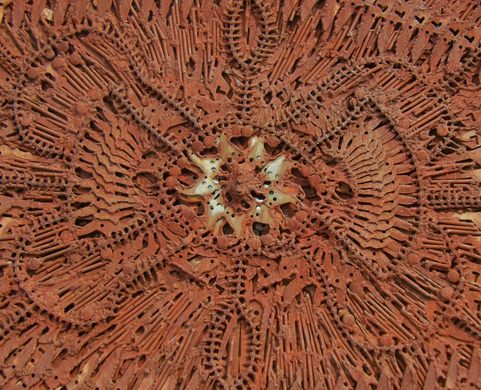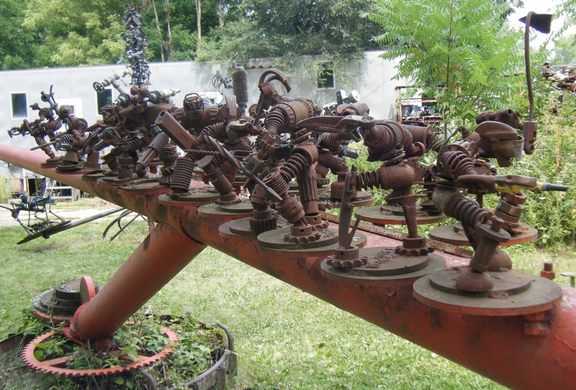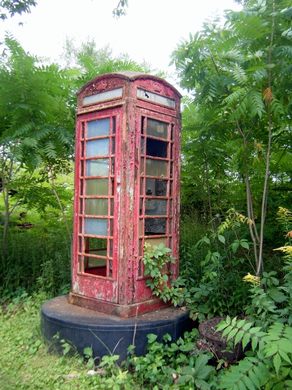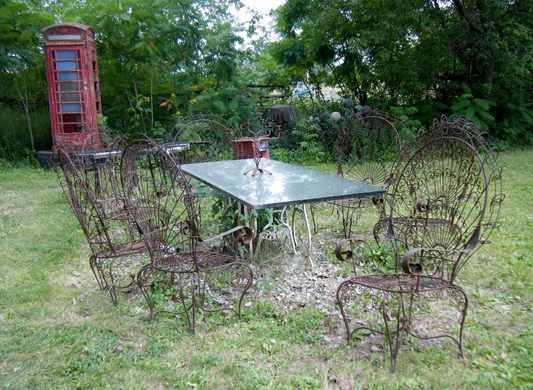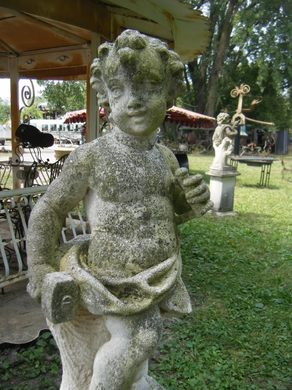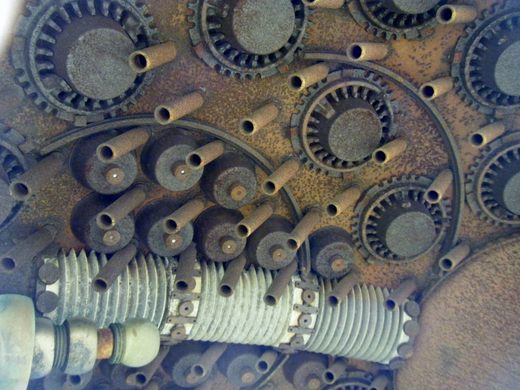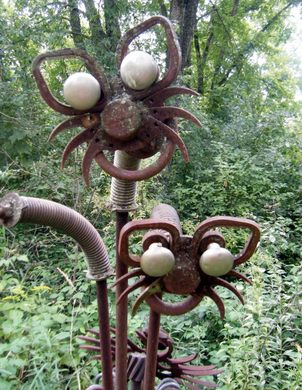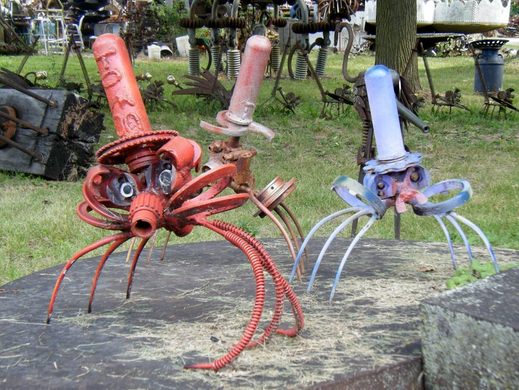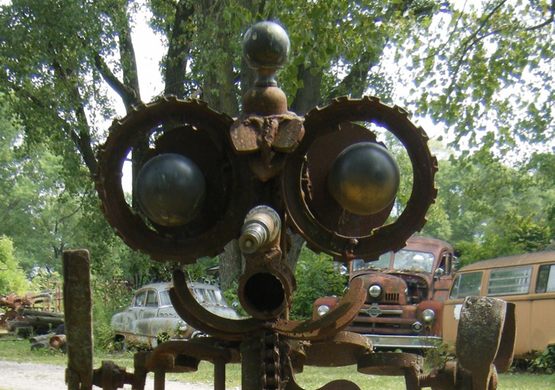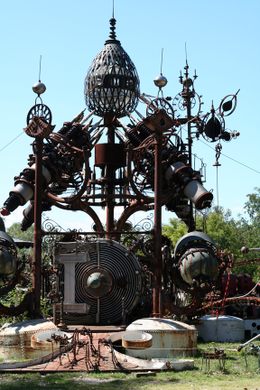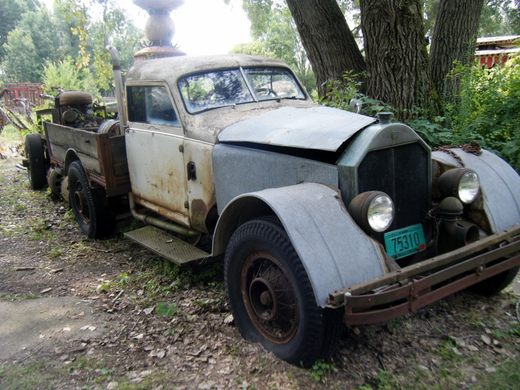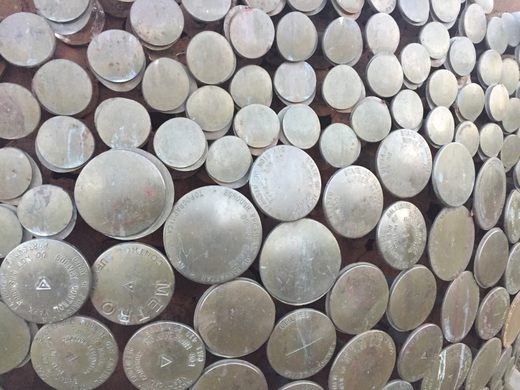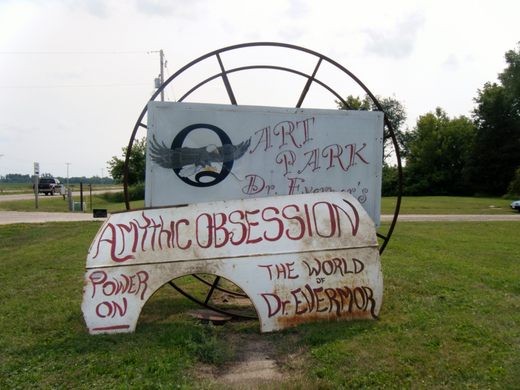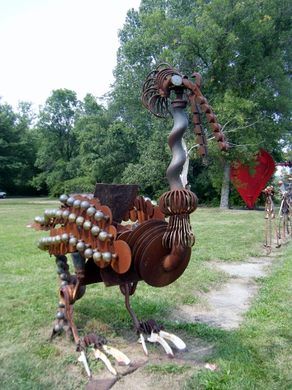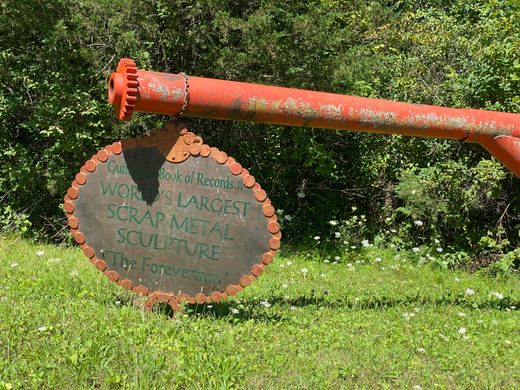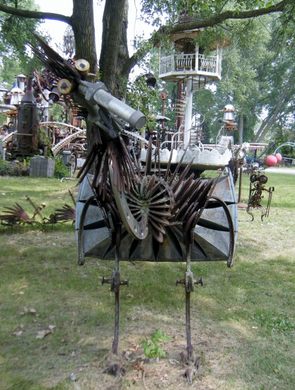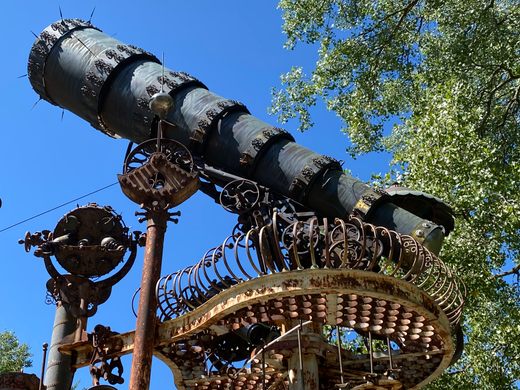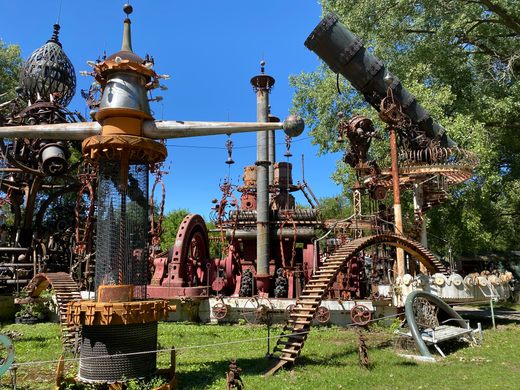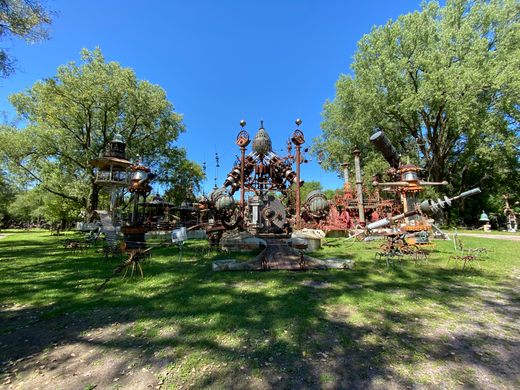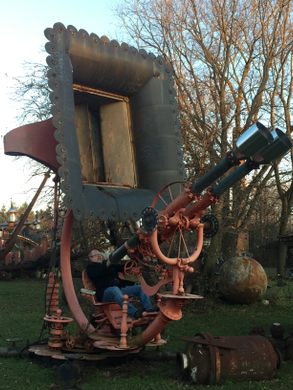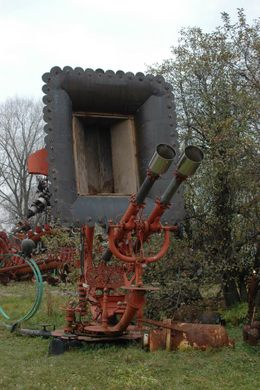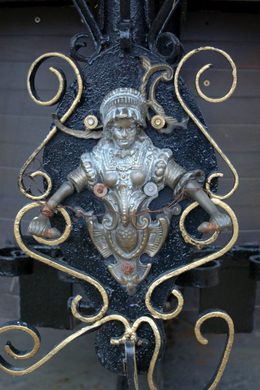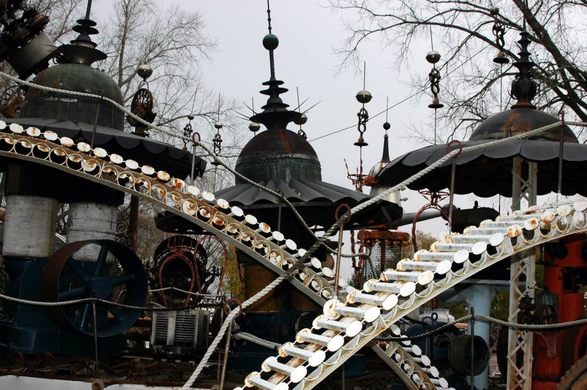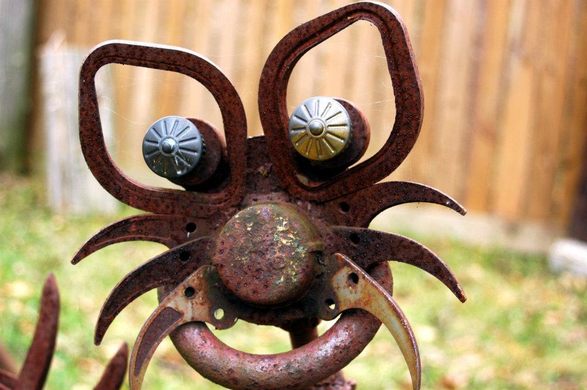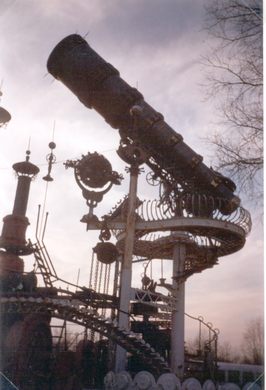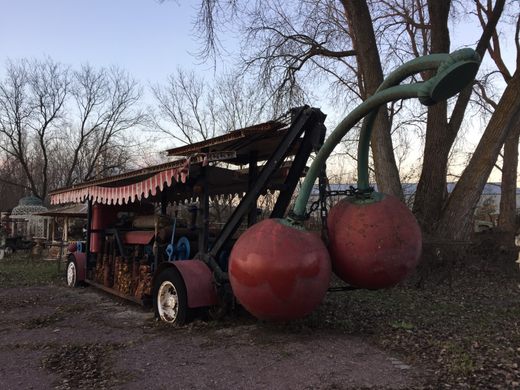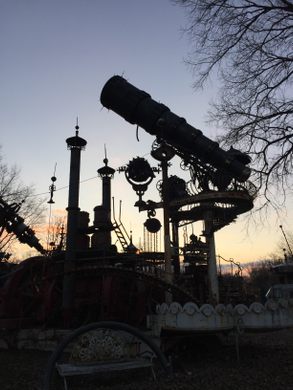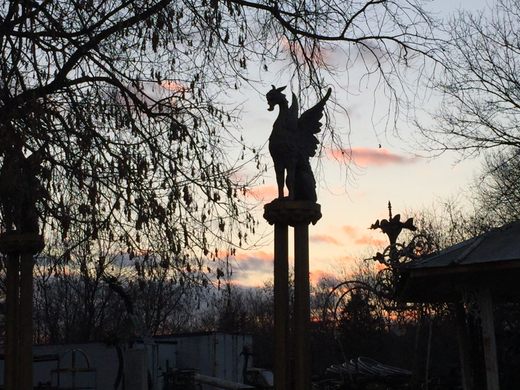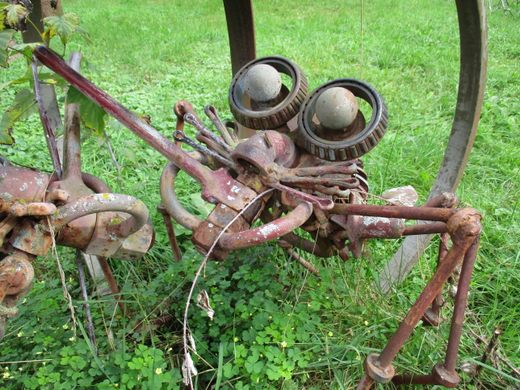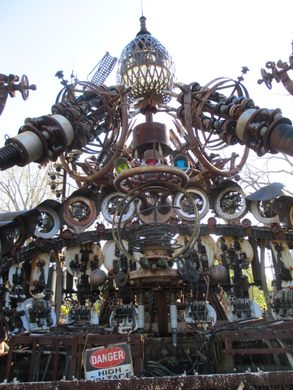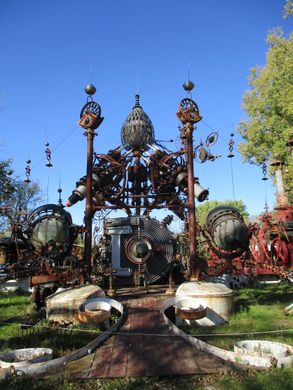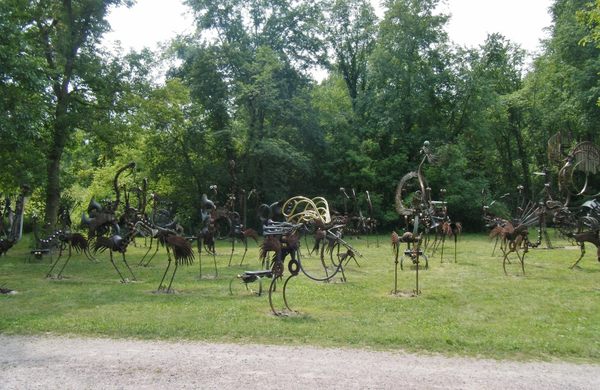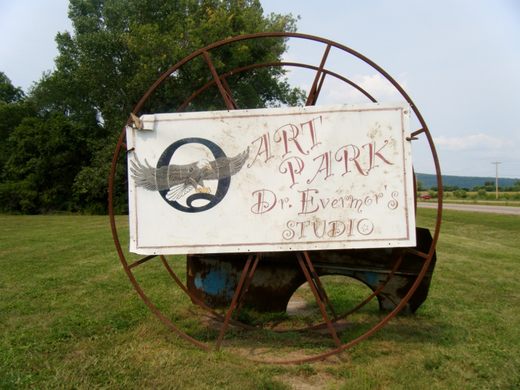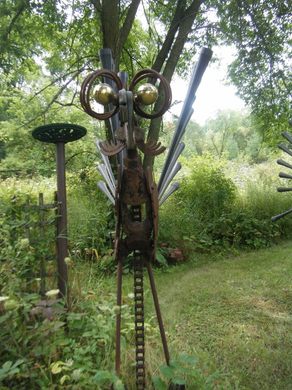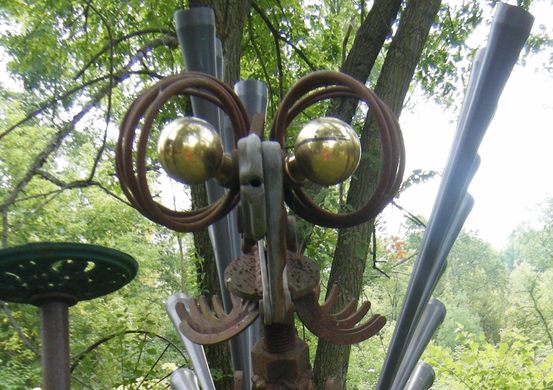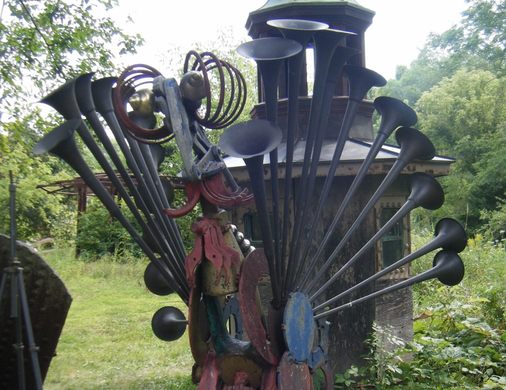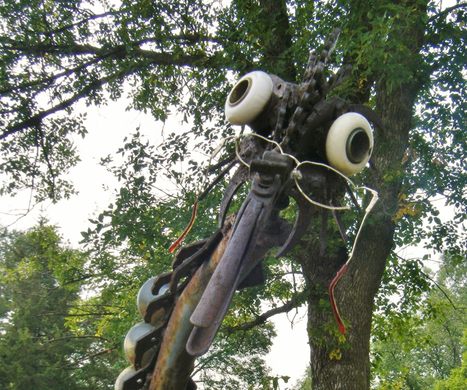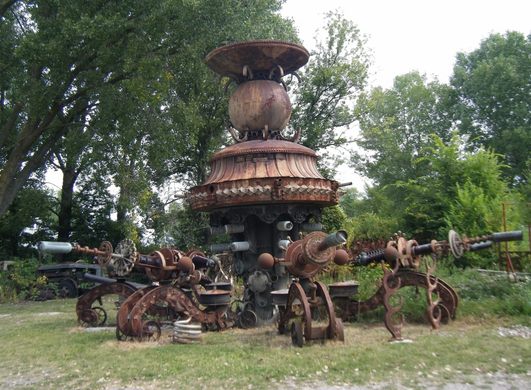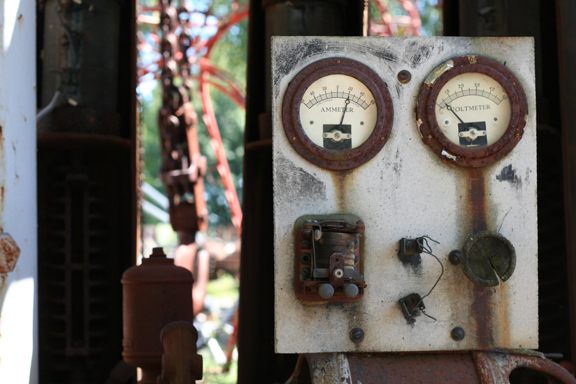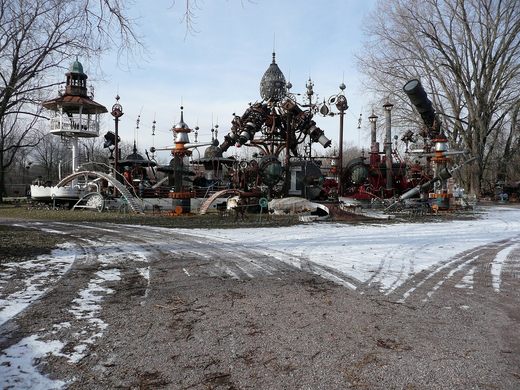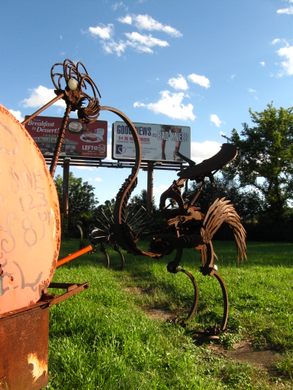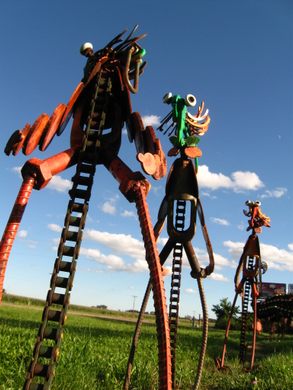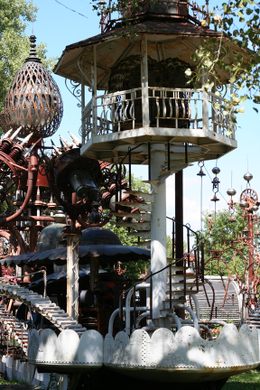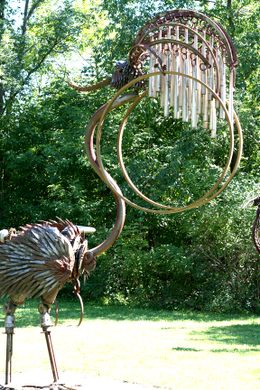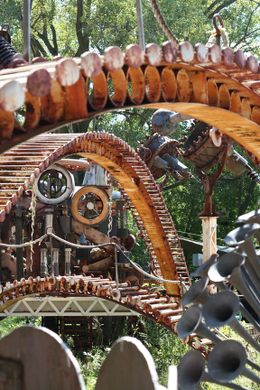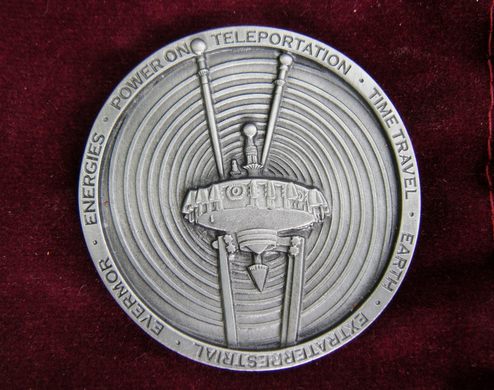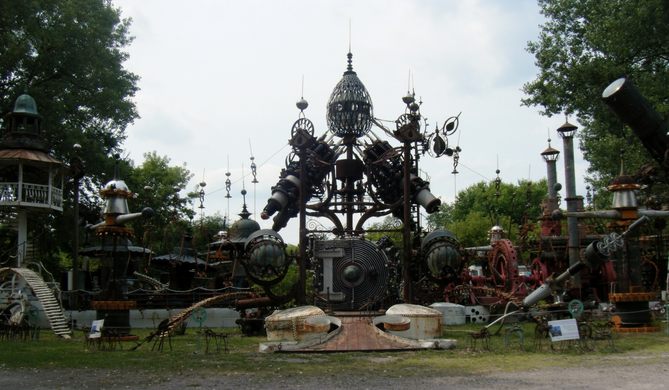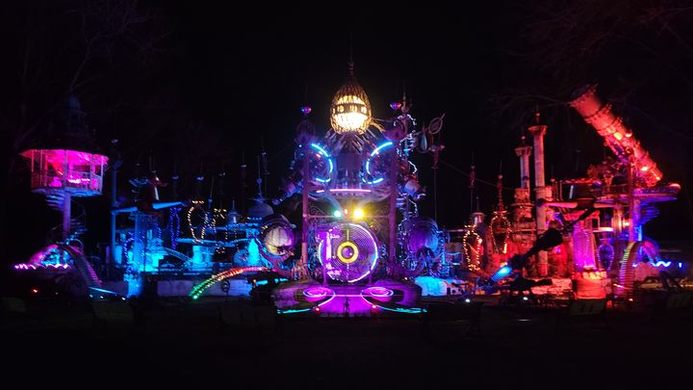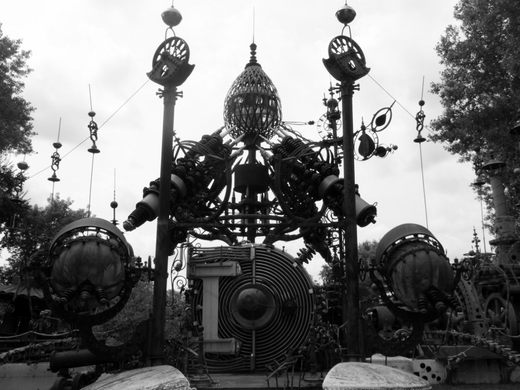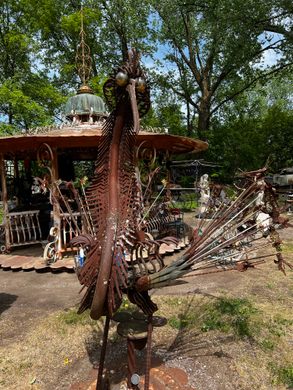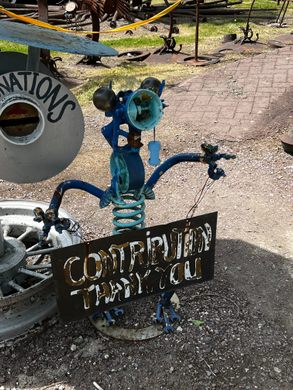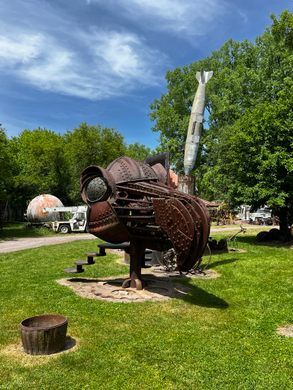 For most of his life, Tom Every was a professional destroyer. Every worked in Wisconsin as an industrial wrecker, thrashing old factories, breweries, and any other building that stood in the way. But when he retired in 1983, he dedicated the rest of his life to being a creator: Dr. Evermor, to be exact.
Dr. Evermor was imagined by Every as a Victorian inventor from Eggington, England, with a backstory involving a Presbyterian minister father and a traumatizing lightning storm. Dr. Evermor manifested his creativity in the Forevertron, a massive sprawling sculpture park in rural Wisconsin, one that Every, or "Dr. Evermor," said would send him "into the heavens on a magnetic lightning force beam." (He passed away in April of 2020.) Every also put his sculptural skills to work at the nearby wonder House on the Rock.
Made from industrial scrap, the sculpture park includes a decontamination chamber from NASA's Apollo project, dynamos built by Thomas Edison, and scrap metal salvaged from an army ammunition plant.
Know Before You Go
If you enter from Industrial Drive, face Delaney's Surplace Sales front door and go left through the lot. Be sure to leave a donation by the main structure.
The park is open Thursday through Monday and is also accessible from Hwy 12 going south.
Community Contributors

Added by
---
Published
October 7, 2013
---
Edit this listing
Make an Edit
Add Photos
---
In partnership with KAYAK
Plan Your Trip
Thanks for sharing!
Follow us on Twitter to get the latest on the world's hidden wonders.
Like us on Facebook to get the latest on the world's hidden wonders.
Follow us on Twitter
Like us on Facebook
Using an ad blocker?
We depend on ad revenue to craft and curate stories about the world's hidden wonders. Consider supporting our work by becoming a member for as little as $5 a month.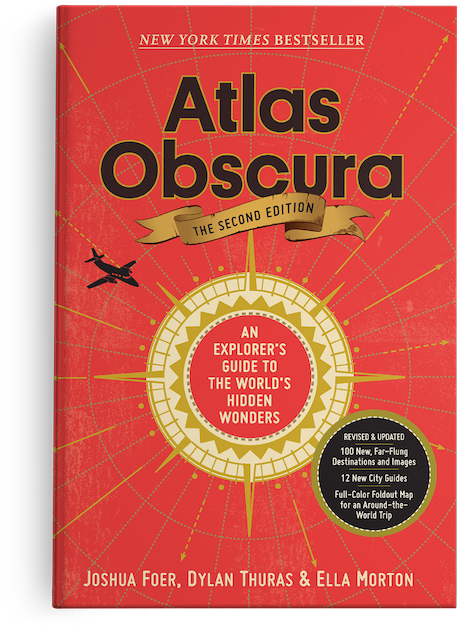 No purchase necessary. Winner will be selected at random on 01/01/2024. Offer available only in the U.S. (including Puerto Rico). Offer subject to change without notice. See
contest rules
for full details.
We'd Like You to Like Us
Like Atlas Obscura and get our latest and greatest stories in your Facebook feed.