All
United States
Arizona
Phoenix
The Atlas Obscura Guide To
Phoenix
22 Cool, Hidden, and Unusual Things to Do in Phoenix, Arizona
Updated July 27, 2023
Unusual Attractions in Phoenix
Cool Places to Eat & Drink in Phoenix
In partnership with KAYAK
Plan Your Trip
In partnership with GetYourGuide
Unforgettable Experiences Nearby
Atlas Obscura Itineraries
8 Blissfully Shady Spots to Escape the Arizona Sun
For about half of any given year, much of Arizona is too hot to handle. But even in peak summer, the state is home to a stunning spread of geographic diversity and a mysterious magic that emanates from the landscape—and we don't just mean the mirages. Locals and visitors alike flock to higher altitudes, recreation-friendly bodies of water, and indoor spaces that are so heavily air-conditioned they practically require a jacket. Here are eight sheltered spots to retreat from the heat, from natural formations to an immersive art exhibit that invites lingering. We've even added a couple cool places (220 feet underground or a mile above sea level) to dream about spending the night.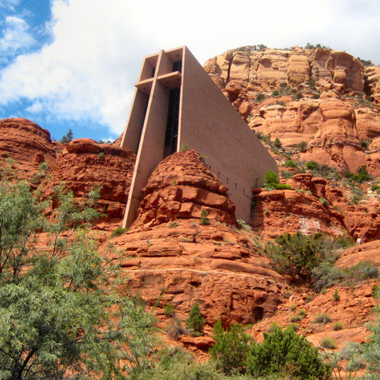 Explore Phoenix, Arizona
Phoenix Leaderboard
Places Added
Places Edited
Join the Ranks!
Improve the Atlas with edits and photos.
Places Visited
Join the Ranks!
Visit a place in Phoenix.
See Fewer Ads
Become an Atlas Obscura member and experience far fewer ads and no pop-ups.
Learn More