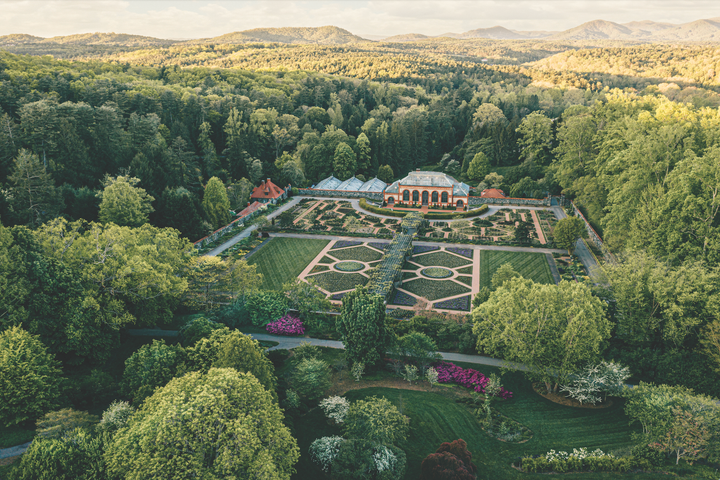 10 Reasons to Visit Asheville During the Week
Savoring the city's cultural and culinary offerings with more room to explore.
In the Blue Ridge Mountains, Asheville is the creative heart of Western North Carolina, a place filled with distinct art and culture, not to mention incredible food and beer. It's one of the many reasons that travelers flock here in droves. However, a mid-week visit allows you to experience the city's authenticity and gain direct access to what really makes Asheville tick: its people. Here are 10 places and ways to get to know Asheville unencumbered.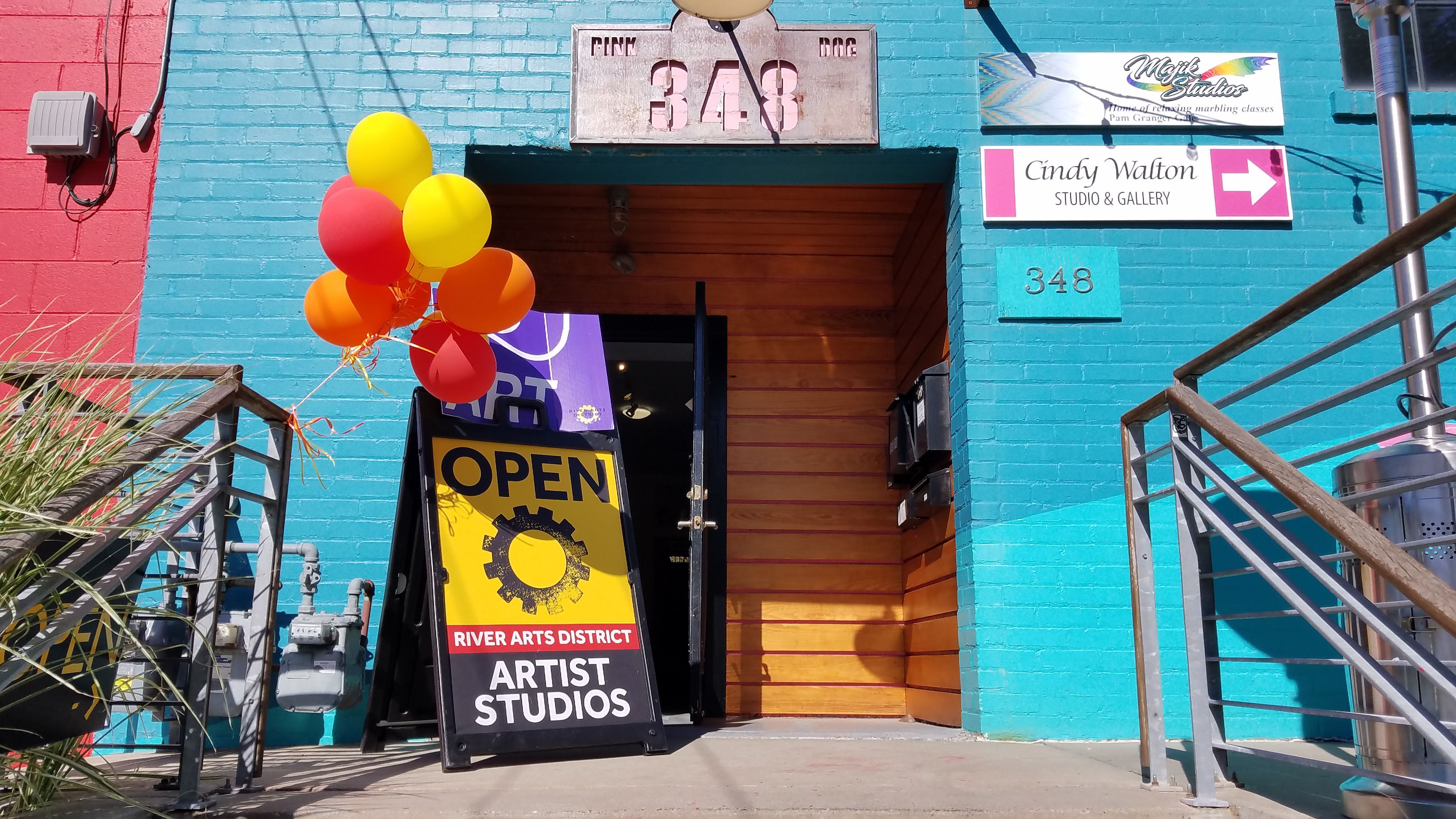 Weekdays are perfect for exploring Wedge Studios, an artisan incubator located in the heart of Asheville's colorful River Arts District. Fewer crowds means more time to tour the converted, century-old railway warehouse, the legacy of visionary and sculptor John Payne, who transformed the massive space into a live/work community for professional artists—over 30 of them, with their studios spread across four floors. Hours vary among businesses, meaning you might find yourself viewing abstract oil paintings one day, and functional pottery (think: handcrafted mugs and bowls) the next. Also on site: a brewery, a listening lounge and wine bar, and a restaurant serving up European-inspired Appalachian cuisine in a rustic, two-story setting.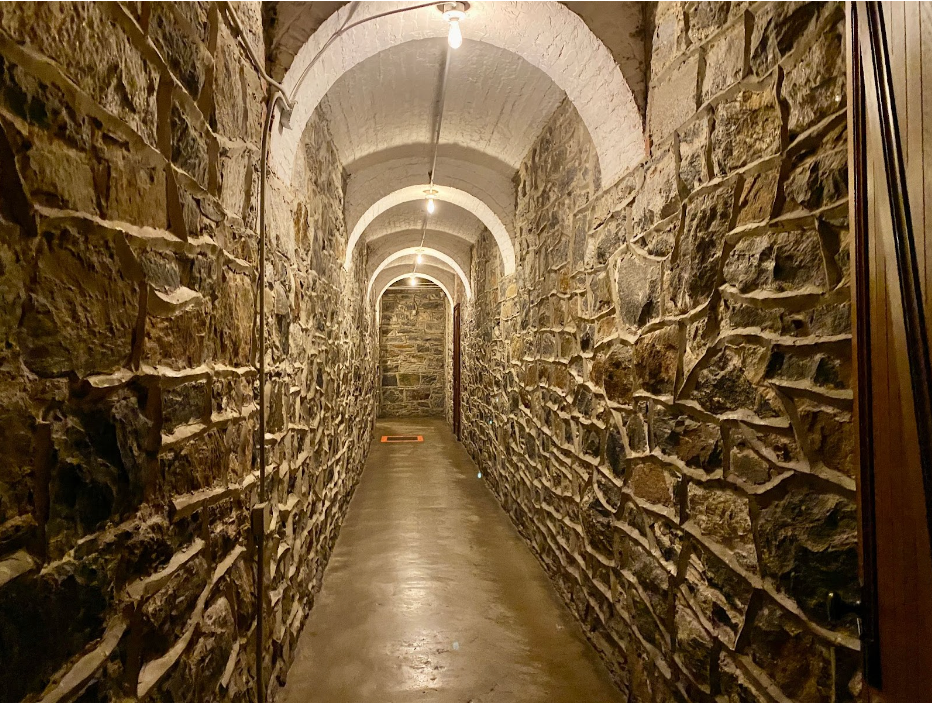 The country's largest home is also one of Asheville's most beloved attractions, so visit on a weekday—when things tend to be less busy—and opt for the opulent mansion's lesser-known "Backstairs Tour." On this one-hour guided walk-through, you'll get a literal 'behind-the-scenes' look of this enormous 250-room property—the former residence of George Washington Vanderbilt II, grandson of shipping and railroad magnate Cornelius Vanderbilt. Visit the back passageways utilized by his staff, and see the seamlessly hidden doors that allowed them to come and go unseen, including one tucked between two Renoir paintings in the breakfast room, and another accessing a secret space off the billiards room.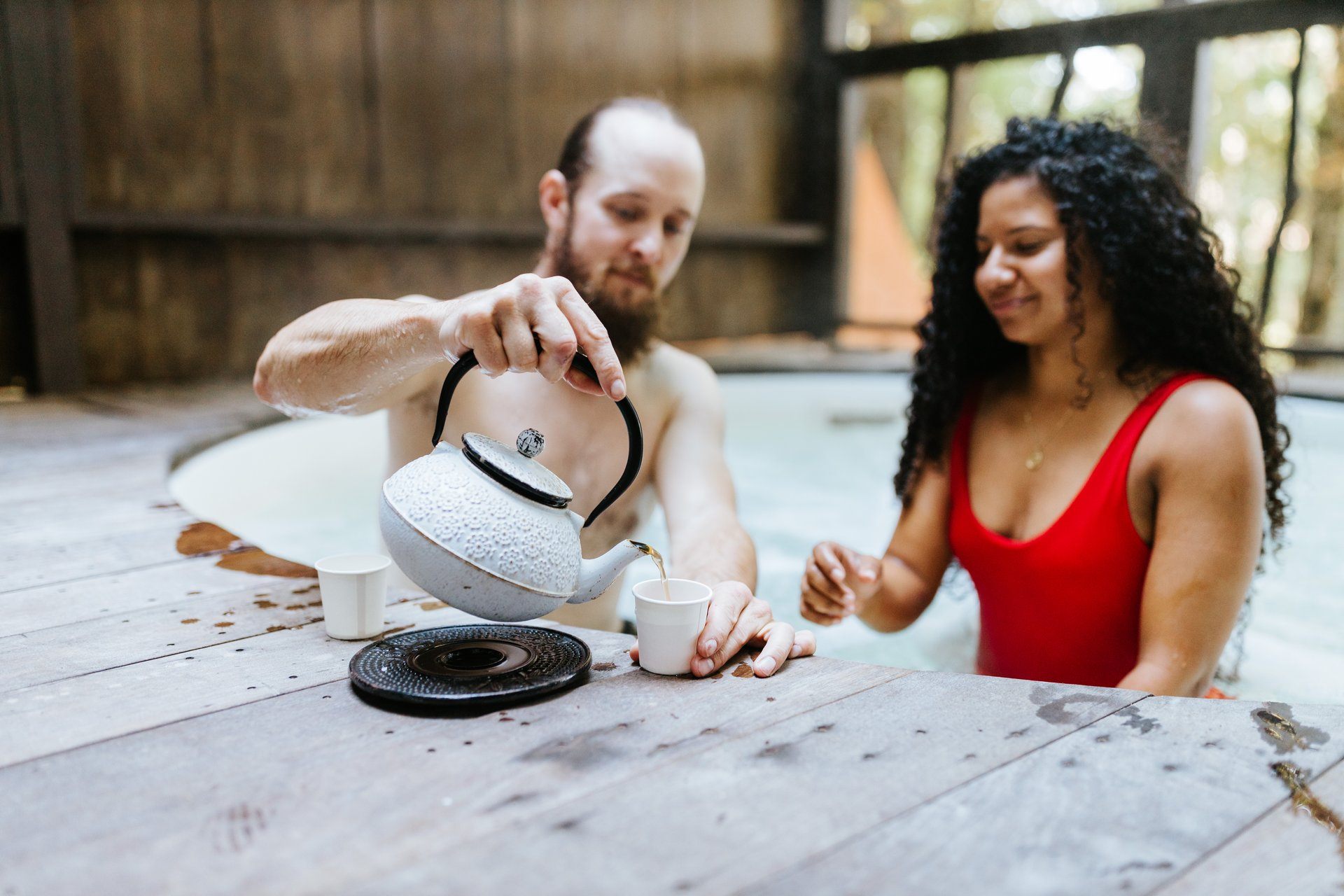 Take a break from the midweek bustle with a relaxing and rejuvenating visit to Asheville's own Japanese-inspired destination spa, tucked into a forested mountainside just 10 minutes from downtown. Whether it's a private soak in an outdoor hydrotherapy tub, sweating out toxins in a cedar sauna, or enjoying a hot stone massage that incorporates elements of Japanese shiatsu—a type of therapeutic bodywork—Shoji offers a wealth of ways to unwind. Packages include multiple treatments, like a hands-free, zero-gravity massage in one of the spa's specially designed pods, followed by an invigorating outdoor self-scrub. Most visits conclude in the New Moon Savasana Room, equipped with warm gemstone far-infrared tables and tatami mats to help relax muscles and improve blood circulation.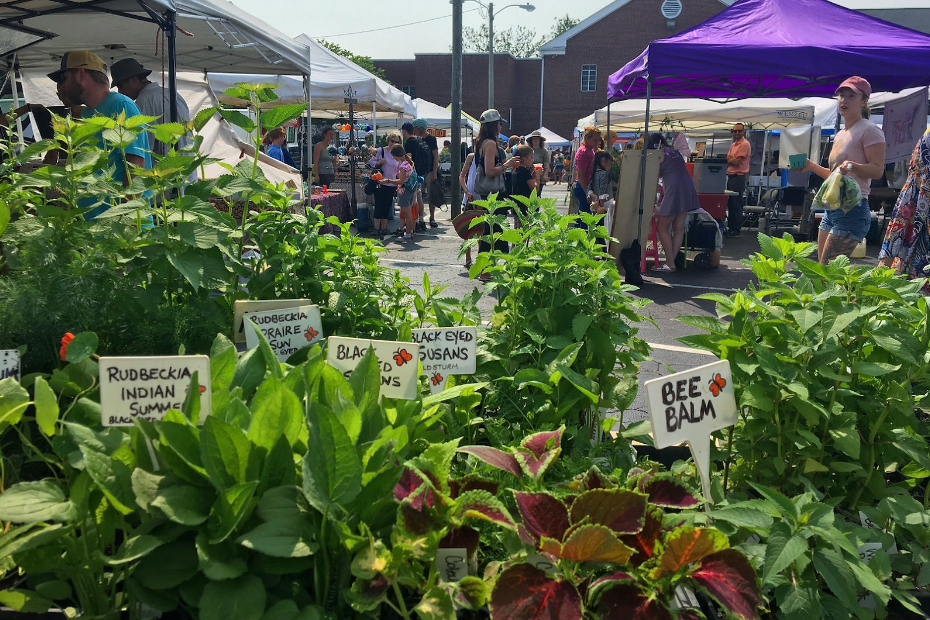 Each Tuesday afternoon (3:30pm to 6:30pm), April to November, the parking lot of a local church bursts to life with over 35 outdoor vendors—including area farmers and local artisans—live music, and plenty of communal camaraderie. Expect a rotating array of sellers specializing in products like farm-fresh strawberries and wineberries, garden-ready plants, and European-style cheeses ranging from cave-aged, manchego-style cow's cheese to fresh goat cheese flavored with honey and walnuts. Depending on the week, you might find yourself snacking on authentic German soft pretzels or gourmet ice pops, shopping for artisan body butters and flower-pressed earrings, or sipping on iced coffee while taking in acoustic tunes.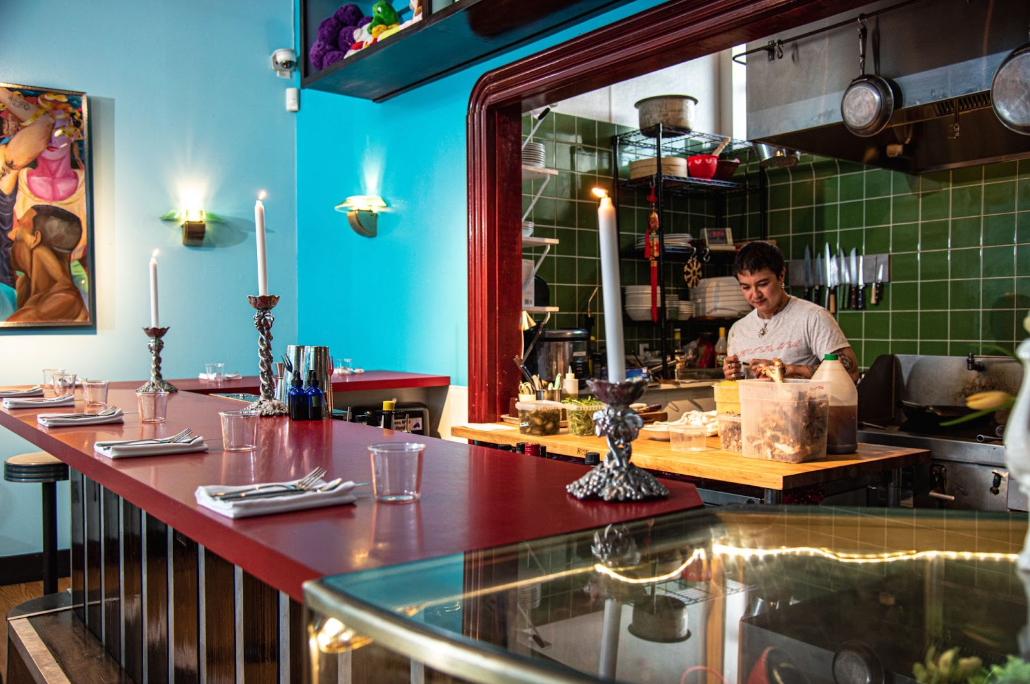 Wednesday and Thursday evenings are your best bet for scoring one of the 17 coveted seats in Asheville's first Filipinx restaurant. Here, Chef Silver Iocovozzi blends elements of their Filipino heritage with North Carolina flavors to create fresh, extraordinary cuisine. Guests enter through a back alleyway in West Asheville, then ascend a narrow staircase to access the intimate space, complete with an open kitchen. The menu itself is a succinct listing of shareable, innovative dishes, and sources its ingredients from regional purveyors and local farms, regularly changing with what's available. Don't miss the Adobo oyster—two raw oysters topped with cured quail egg yolks, one of the restaurant's signature dishes.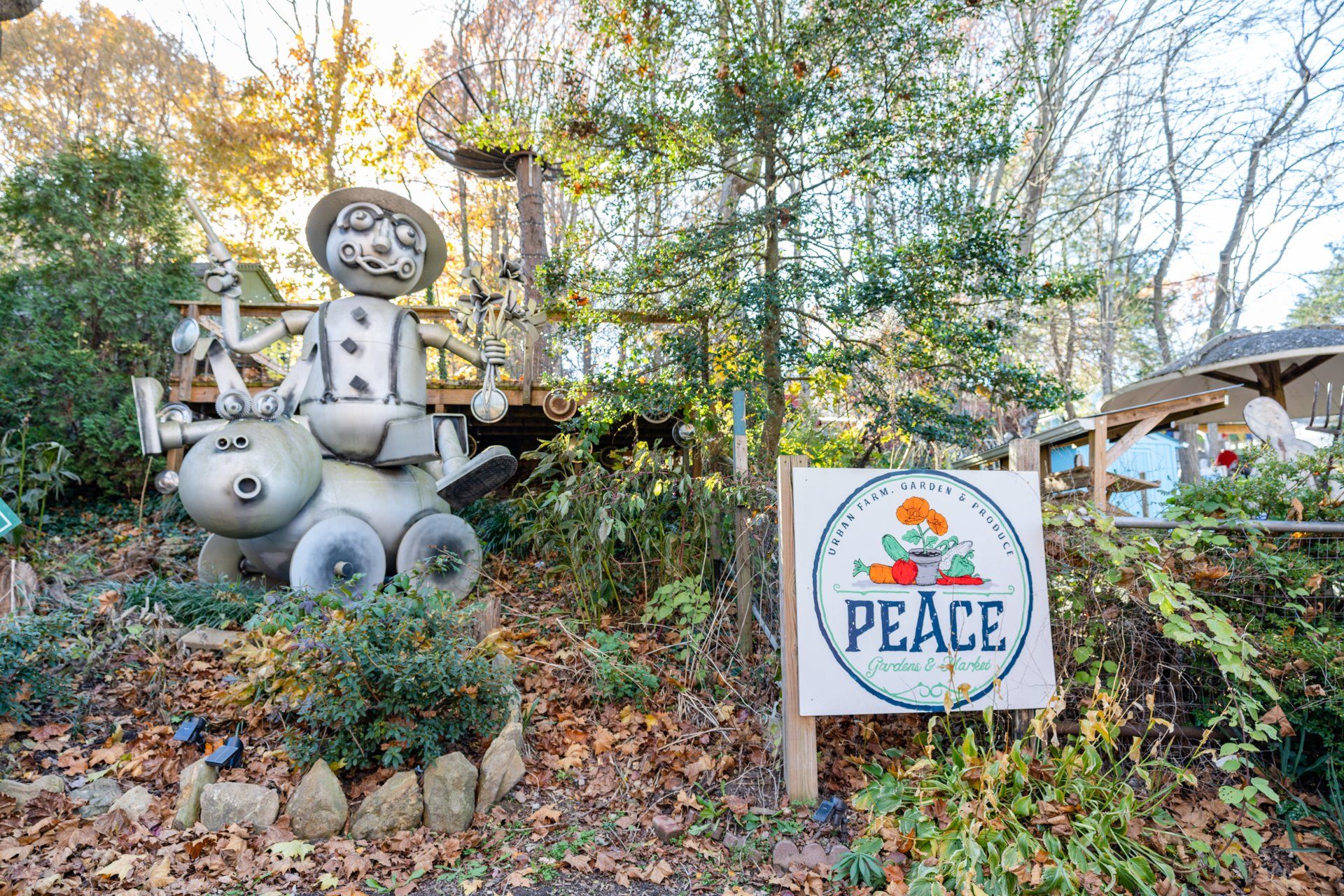 Community activist DeWayne Barton, with the help of local volunteers, transformed an overgrown lot into a haven of flora and vegetables, an open-air art gallery complete with its own performance stage - not to mention a pizza oven. For 20 years, Asheville's Peace Gardens & Market has been a cherished landmark in the Burton Street Community, a historically Black neighborhood since its early 20th century founding. Their weekly farmstand takes place on Fridays and is ideal for stocking up on freshly harvested produce, from heirloom eggplants to cherry tomatoes; weekdays tend to offer a quieter space for taking in the garden's artwork, much of it created by Barton himself. These include thought-provoking paintings highlighting prominent Black figures, along with mixed-media sculptures that incorporate objects like toys and are welded together out of scrap metal. You can also delve into neighborhood history on one of Barton's Hood Huggers walking tours.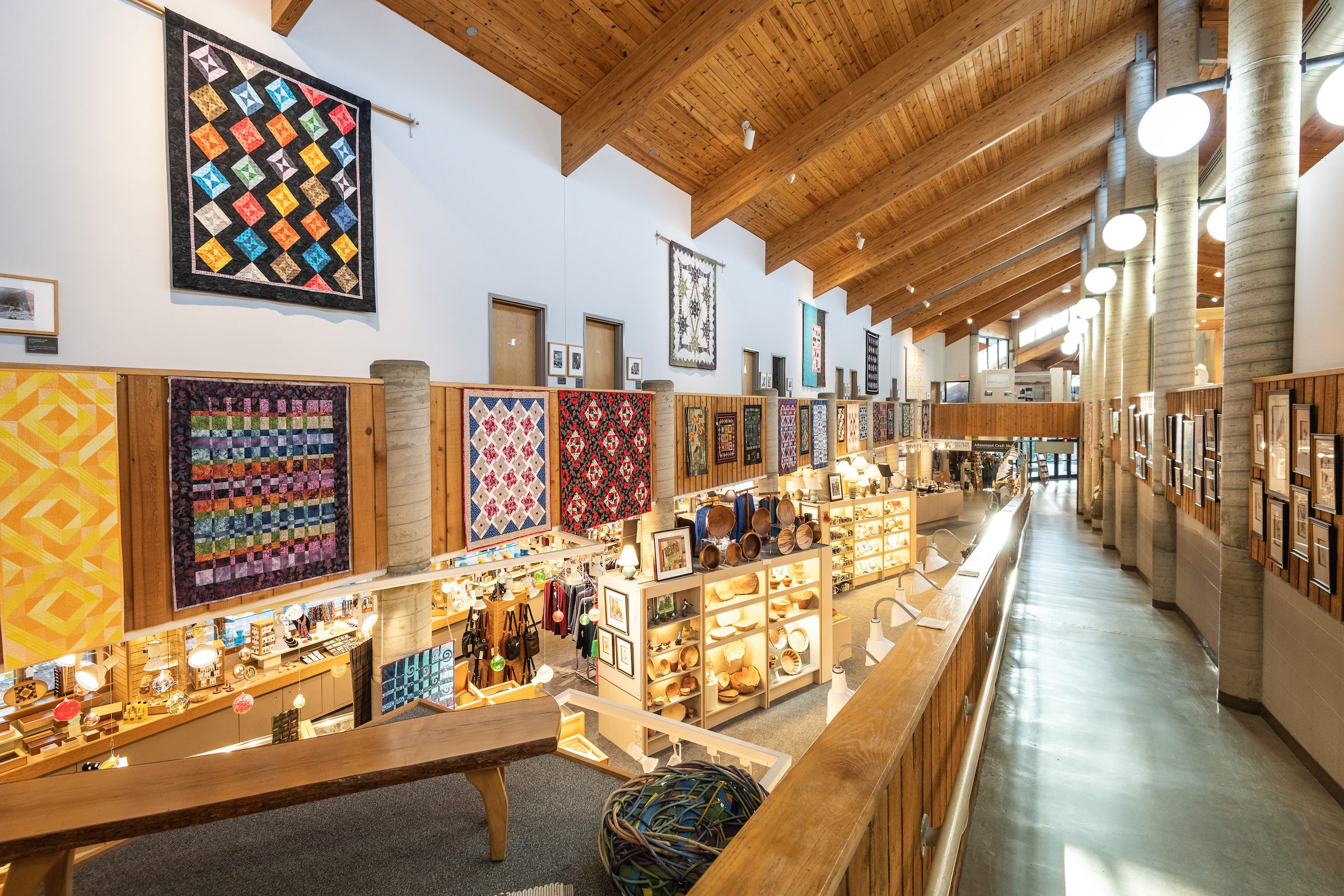 Asheville's Folk Art Center is a popular stop along the Blue Ridge Parkway. This extraordinary exhibit of arts and crafts, all handmade by Southern Appalachian artists, is all the more enjoyable on weekdays, when fewer crowds give visitors more time and space with the displays. Asheville's Folk Art Center serves as the headquarters of the Southern Highland Craft Guild—an organization of over 900 juried artists from nine Southeastern states, including Tennessee, Georgia, and North Carolina. Items here run the gamut from textiles to woodcarvings, and glass art to pottery. A bevy of programming offers demonstrations of rare and nearly-forgotten crafts, like traditional Appalachian broom-tying and wooden flute making. Shop for your own mementos at the Guild's 19th century Allanstand Craft Shop, the country's first craft shop.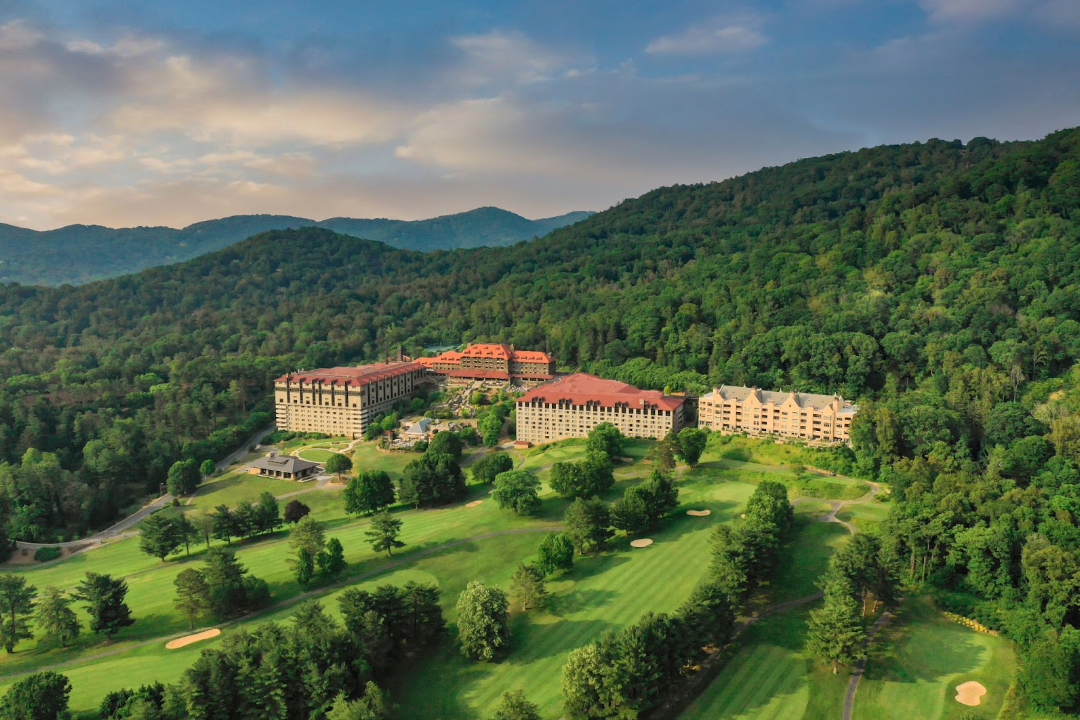 Opened in 1913 by quinine magnate E.W. Grove, Asheville's Omni Grove Park Inn is a unique resort hotel with a fascinating history. This mountain retreat served as the secret Cold War relocation facility for the U.S. Supreme Court, who were expected to reestablish "normal court proceedings" onsite in the event of a nuclear attack. Thankfully, they never had to do so, and today the property operates as a resort, complete with a world-class subterranean spa boasting 20 different water features, including a pool that plays underwater music. The spa is only available to overnight guests, but multi-day midweek stays are up to 20 percent less than the weekend price.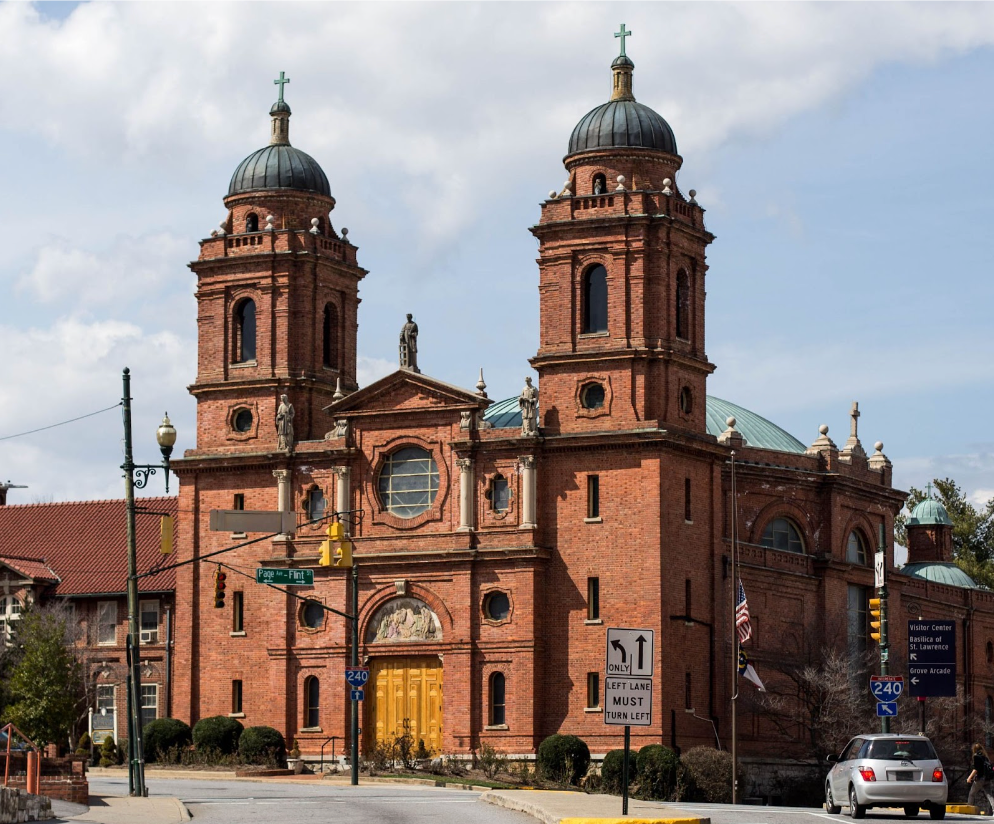 Western North Carolina's only basilica is located right in the heart of downtown Asheville. Spanish architect Rafael Guastavino, who came to Asheville to work on Vanderbilt's Biltmore Estate, designed the architectural marvel, which is topped with one of the largest freestanding elliptical domes in the country. Guastavino built the structure in his signature Spanish Renaissance Revival style, and utilized his trademark technique of timbrel vaulting—a method of interlocking terra-cotta tiles with cement to create self-supporting arches (also visible in NYC's Grant's Tomb and Washington DC's National Museum of Natural History). The basilica's interior is its own work of art, complete with Italian-made statues, stained glass windows from Germany, a frescoed altar cut from an 1,800-pound block of Tennessee marble. Open for self-guided tours Mondays through Thursdays.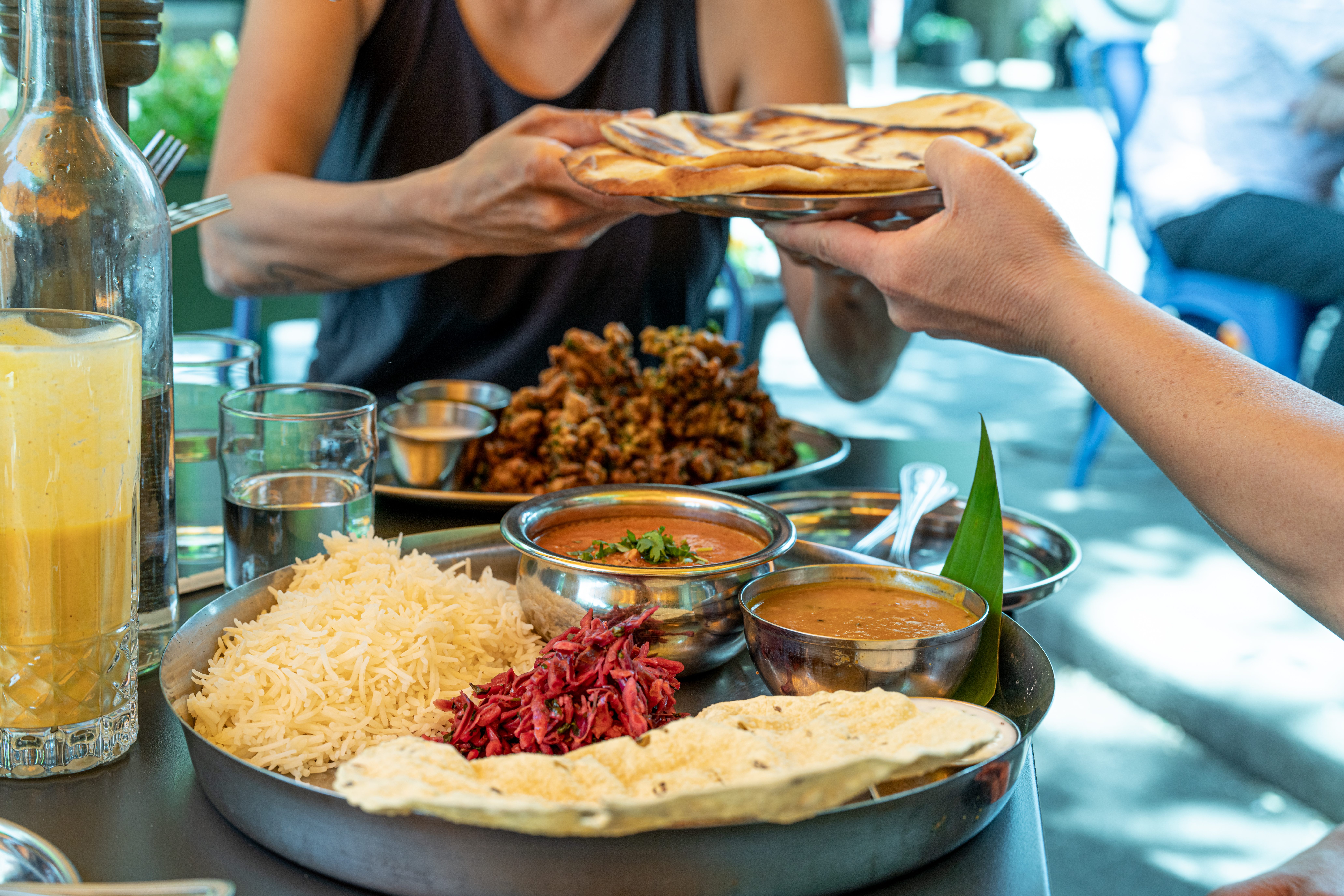 Savor a delicious array of Indian street food-inspired cuisine, from tangy, and spicy chaats, like the restaurant's fresh green mango tossed with peanuts, raisins, and corn poha (Indian corn flakes), to brightly flavored nibbles, including savory kale fritters made with curried chickpea batter. Chai Pani earned the James Beard Award for Best Outstanding Restaurant in 2022, which speaks to the vision of owner Meherwan Irani and his original concept. The restaurant is also known for its thalis, a platter of regional dishes that highlight India's culinary diversity, such as butter chicken accompanied by rice, daal, and raita (a type of yogurt sauce), as well as an incredible selection of cocktails and mocktails (the mango lassis are divine). The menu easily accommodates vegetarian, vegan, and gluten-free diets. Waits at this Asheville favorite are typically shorter on weekdays—though seating is first come, first served, so arrive early.