2017 Brought Disasters, and Brought Out the Best in People
When wildfires, earthquakes, floods, and other crises delivered one wallop after another, bravery, kindness, and creativity fought back.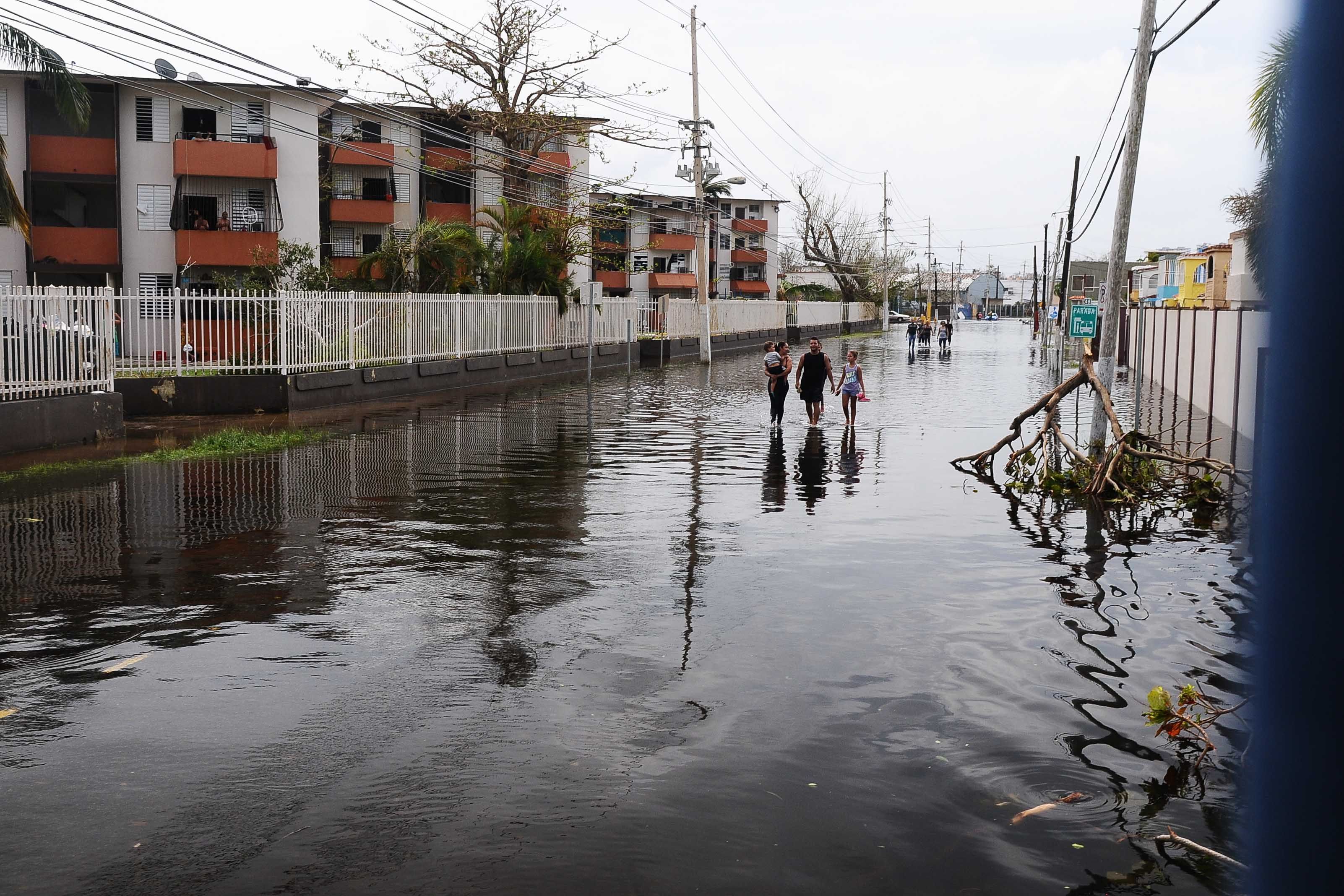 2017 has been a doozy. Monsoon rains submerged portions of India, Bangladesh, and Nepal, affecting millions. Two earthquakes shook Mexico. A series of hurricanes pummeled Texas and the Caribbean, threatening lives and razing some islands down to their foundations. Wildfires sprinted across the American West, reducing entire neighborhoods to rubble, choking the sky with smoke, and smearing the landscape a hellish orange.
Amid the apocalyptic-seeming destruction—not to mention frequent, hot-potato accusations of governmental negligence or mismanagement—good people stepped up everywhere. Some carpooled out of the danger zone, others shepherded stranded pets to shelters, and many, many more gave sweat, time, and money to help those in need. We salute everyone who was a good neighbor in a year that dealt one grim blow after another. This is by no means a comprehensive list, but here are some disaster heroes that stood out to us this year for their creativity, compassion, and character.
The Furniture-Store Owner Who Turned His Showroom Into a Shelter
As Hurricane Harvey bore down on Texas, thousands of Houstonians fled their homes to get out of the storm's path. They left most of their belongings behind, including, presumably, their beds. Jim McIngvale happened to have a lot of beds on his hands, and he saw a way to help.
Houston's 'Mattress Mack' provides shelter, food for hundreds in need» https://t.co/Uv2Y8B0jNs #Harvey #HoustonFlood pic.twitter.com/kpnUIu7CuZ

— WBTV News (@WBTV_News) August 30, 2017
McIngvale, whose furniture business earned him the moniker "Mattress Mack," invited displaced families to rest on the beds and couches in his 160,000-square-foot showroom. (The company even dispatched a moving van to roam drenched streets and help people out of the water.) Hundreds took McIngvale up on his offer, glad to have a soft place to land, if only for a little while.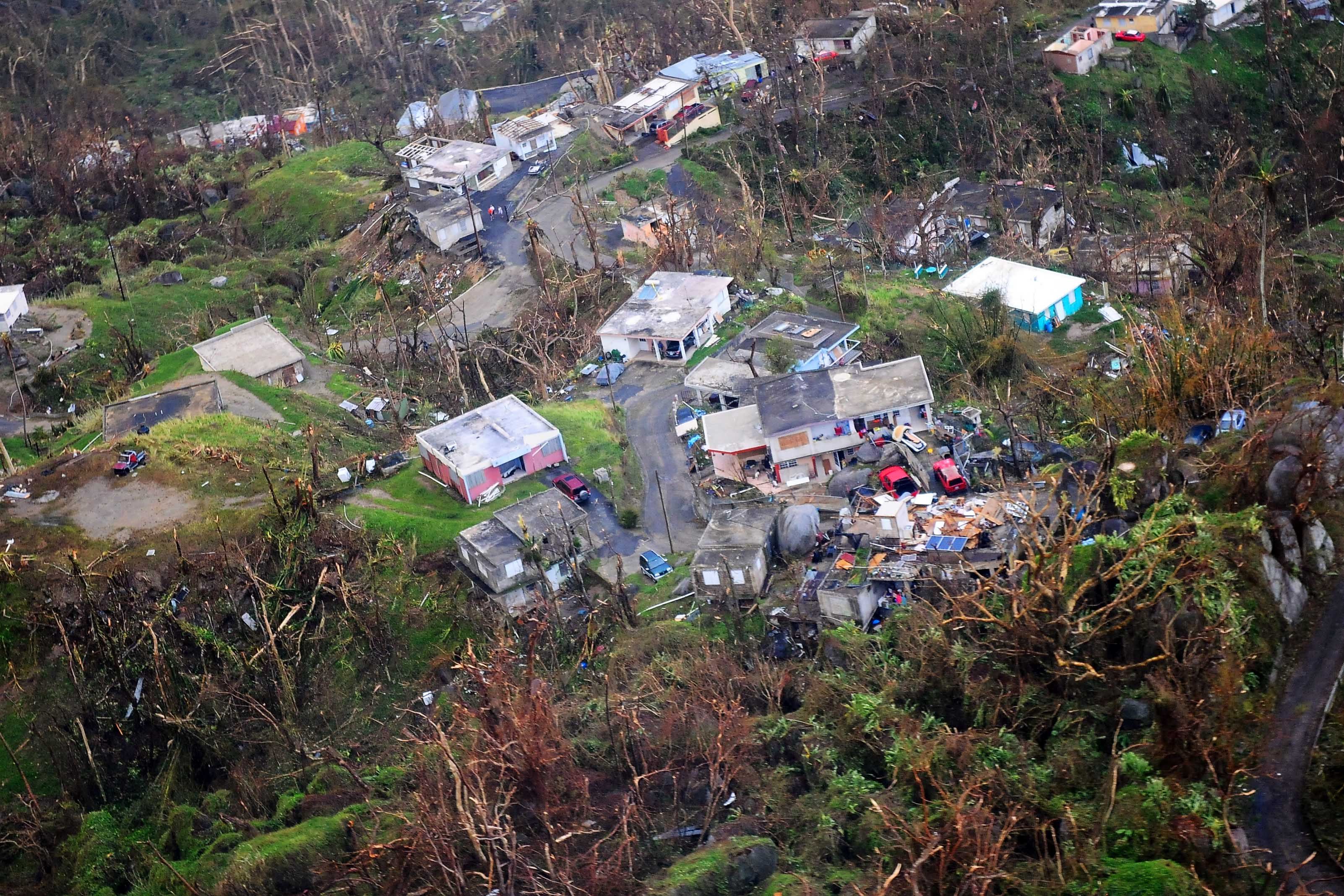 The Volunteers Who Mapped Puerto Rico's Damaged Streets From Afar
Hurricane Maria hobbled Puerto Rico on many fronts: The storm unleashed torrential rain, swamping polluted areas and loosing landslides. The island's already shoddy electrical grid went entirely offline, plunging nearly all 3.4 million residents into darkness. Clean water and air conditioning were both hard to come by, exacerbating health problems and making it difficult to store medicines in the muggy heat. Residents were desperate for supplies—but even when relief arrived, there were more hurdles to clear. Cell phone service was spotty at best, and downed trees and waterlogged roads made transportation difficult.
To help get supplies where they needed to go, relief workers needed better maps—and volunteers based anywhere in the world could help make them. The Humanitarian OpenStreetMap Team recruited volunteers to help improve maps of Puerto Rico, as well as Mexico City, Bangladesh, and Nepal. It was a simple ask: Working from satellite images and other open-source data, on-demand cartographers tagged buildings, roads, and more. At least 2,800 volunteers pitched in, according to CityLab—some in the context of "mapathon" efforts at universities. The maps are reported to have helped the Red Cross and FEMA get their bearings and find the people who needed them.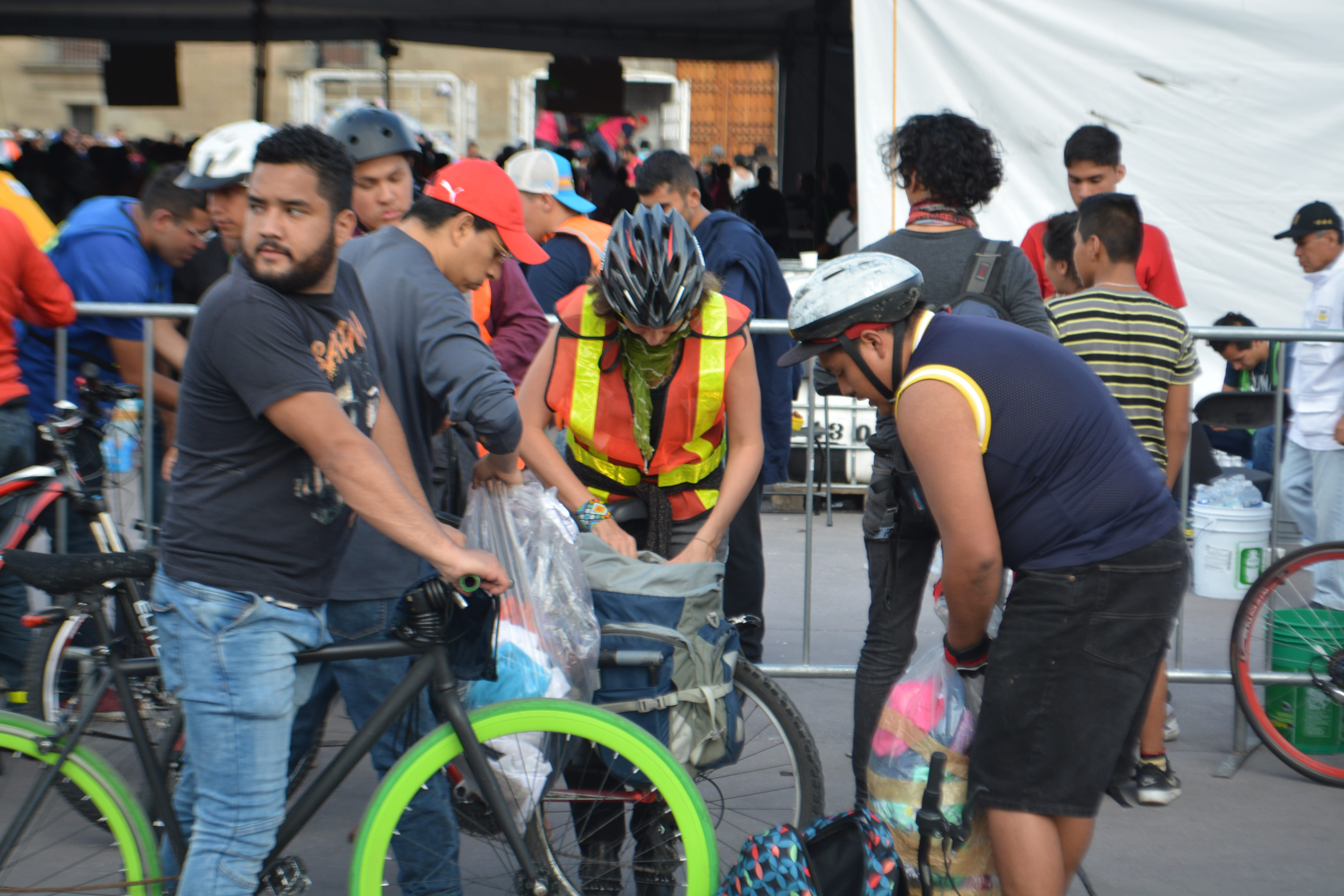 The Mexican Cyclists Who Distributed Emergency Supplies
After a magnitude 8.2 earthquake rattled the Mexican state of Chiapas in September, it was hard to get around. Roads were torn up or studded with rubble from collapsed buildings, and challenges got worse just two weeks later, when another earthquake sent temblors across the Greater Mexico City region, killing hundreds and injuring thousands more. With streetlights out of commission and cars unable to navigate the debris, volunteer brigades took to bikes.
On two wheels, it was much easier to cut through gridlock and weave around wreckage. "With my bike, I can fit through tight spots, which allows me to get around much faster than with a car," one volunteer explained to NBC. Requests for supplies of ice, medicine, and food bounced around via Whatsapp, and informal squads loaded up backpacks or cargo bikes and went in search of desperate people and relief workers. Some local bike shops supported the platoons' efforts by offering free tune-ups. "We can't carry too much with our backpacks," one cyclist admitted to NBC, "but when we go with 20 people, we can carry much more." There's strength in numbers, and on tough metal frames.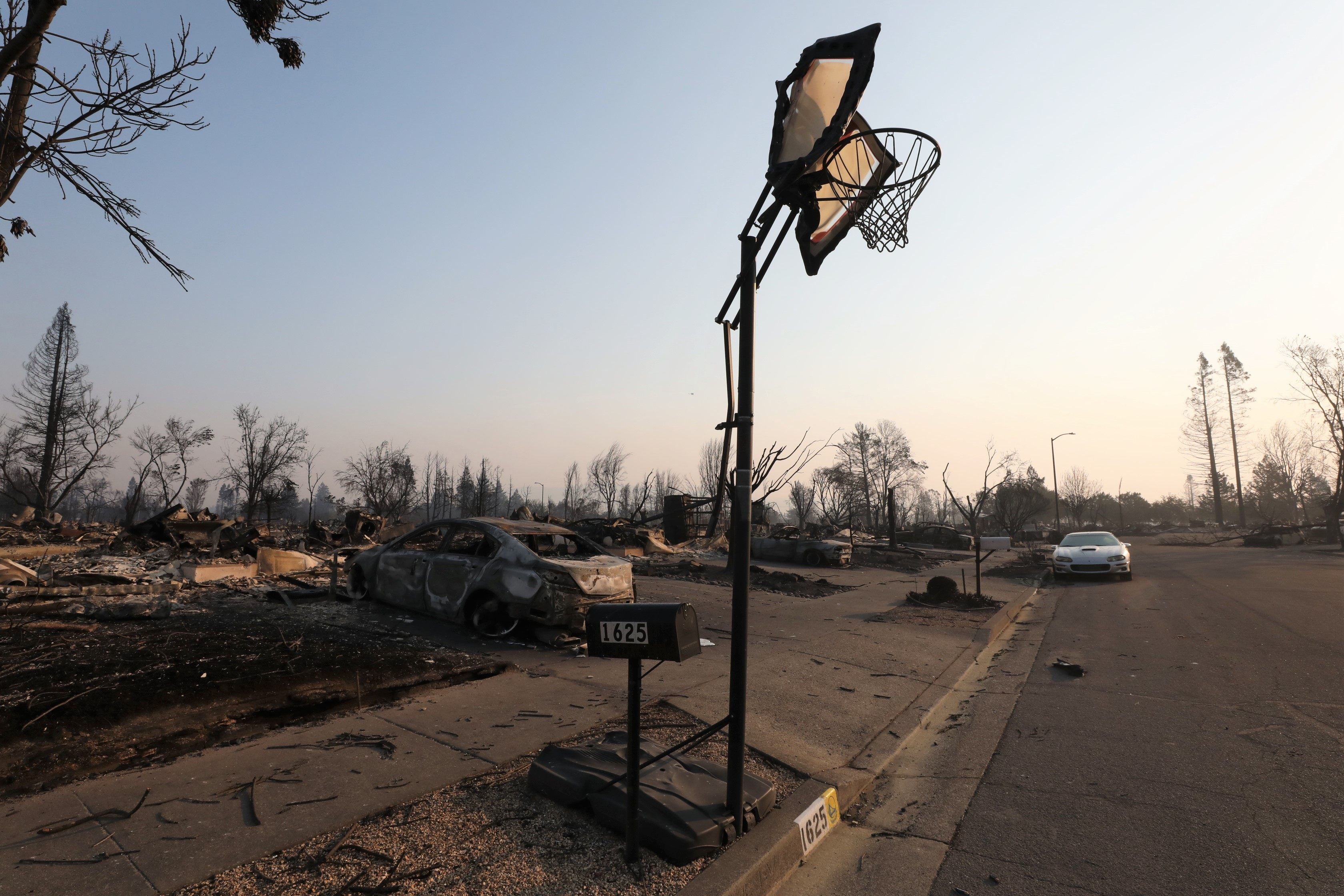 The California Residents Setting Up Temporary Shelters
The wildfires raging across California have reduced thousands of homes to smoldering ash. The destruction displaced many people, and further squeezed an already tight housing market. With few options available, median rents in the city of Santa Rosa jumped 16 percent since September, the Los Angeles Times reported. As costs inched north, many residents worried that they wouldn't be able to remain in the neighborhood.
A number of temporary shelters have popped up to meet the swelling demand. Burning Man devotees, armed with decommissioned segments of last year's Black Rock City, are trying to get a compound off the ground. The event's nonprofit, Burners Without Borders (BWB), donated shipping containers to serve as temporary shelters for up to 75 people, with priority going to first responders, renters, and people who are uninsured. Local news stations reported that the crew was working to get permits to hook up electricity, and also accepting donations of RVs, trailers, and other temporary homes on wheels. As of December, the group is still waiting on permitting, says Carmen Mauk, founder of BWB. Mauk, who is spearheading the project, called Oasis Village, says that the need continues to grow. "The shelters in Sonoma County are full and people are still living in their cars," Mauk says. "And sadly, many have left due to the lack of housing options."
#LAPD personnel from various divisions are assisting at the #CreekFire. Here we see some of our Metropolitan Division Mounted Unit Officers assisting with evacuations of horses 📷GregDoyle50 pic.twitter.com/2voBXk0m3M

— LAPD HQ (@LAPDHQ) December 6, 2017
The fires threatened animals, too, and local fairgrounds opened pop-up shelters to house hundreds of evacuated horses, llamas, and other animals that escaped the flames.
The History Enthusiasts Who Swooped in to Protect Cultural Treasures
Before disaster struck, some history buffs did what they could to cushion the blows. In the Sierra National Forest, people swaddled 1800s-era cabins in protective foil. This summer's hurricanes largely bypassed Miami, but when a more direct hit was forecast, staff moved items into storage for safekeeping. At the Norton Museum of Art, a handful of employees planned to hunker down alongside the collections—fortified with four days' worth of food and water. These folks weren't implying that historical objects matter more than human lives—just that disaster is indiscriminate, and someone needed to look out for cultural heritage, too.