Enchanting Illustrations Carved From Old Books
Open the covers to a world of holloways, moonlit leaves, and forest creatures.
What happens to old hardcover books that no one wants any more? There's donation and recycling, but it seems that as often as not they end up forgotten, in boxes and piles in garages, attics, or basements, where they can grow musty and moldy. But sometimes they can be repurposed, and if they find themselves in the hands of illustrator Isobelle Ouzman, they can be art. Her ongoing project, Altered Books, takes donated or discarded hardcovers and converts them into hidden, three-dimensional landscapes.
"My altered books happened accidentally," Ouzman says, in an email interview. "I came across a cardboard box full of hardback novels one day, sat outside in the rain. As a lover of books, I brought them home to dry out, and repaired some of the bindings, determined to use them in some way." Instead of reading them—she wasn't a fan of the genre—she began to draw on the first page of one of them. "I don't quite remember what brought me to start carving into the pages, but a few months later I had my first finished altered book. That was back in 2012. Ever since then I have been developing them into what they are now, trying to find the best way to build them."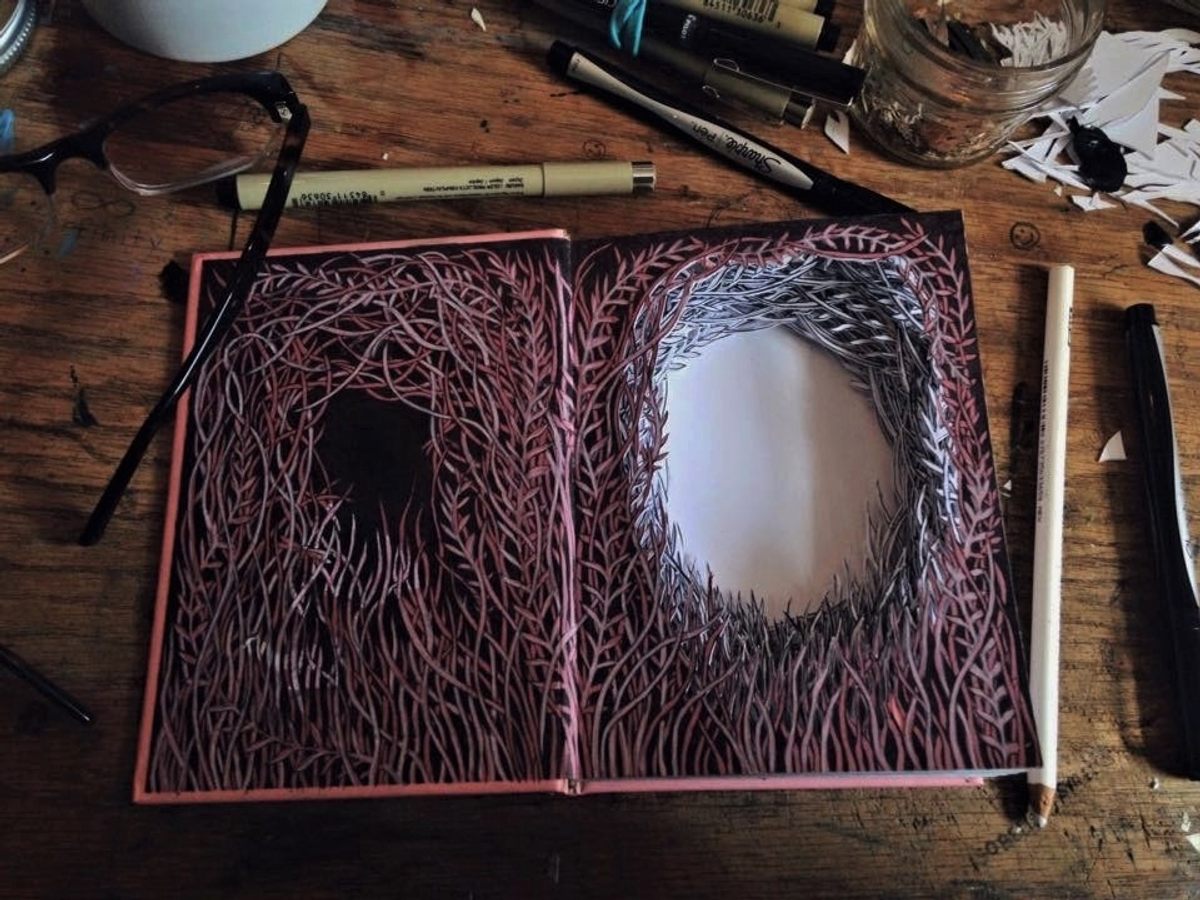 When opened, her creations reveal intricate holloways made of paper: dense forests, layers of long grass, moonlit leaves, and hidden doors, inhabited by owls, deer, and wolves. "I have always been very quiet and shy, especially after moving to the United States from England as a teenager, and making friends was difficult," she explains. "Early on, I was able to find comfort through reading and have continued to do so now as an adult. Tales of enchanted creatures and forests fascinate me, as it's something that seems to be embraced across all cultures, and they wildly ignite my imagination."
Ouzman mostly uses books that have been donated to her by friends, family, or fans of her work. For a commissioned piece, she will sketch out her ideas but otherwise, she doesn't tend to plan it out, "as I tend to change my direction multiple times throughout the piece," she says.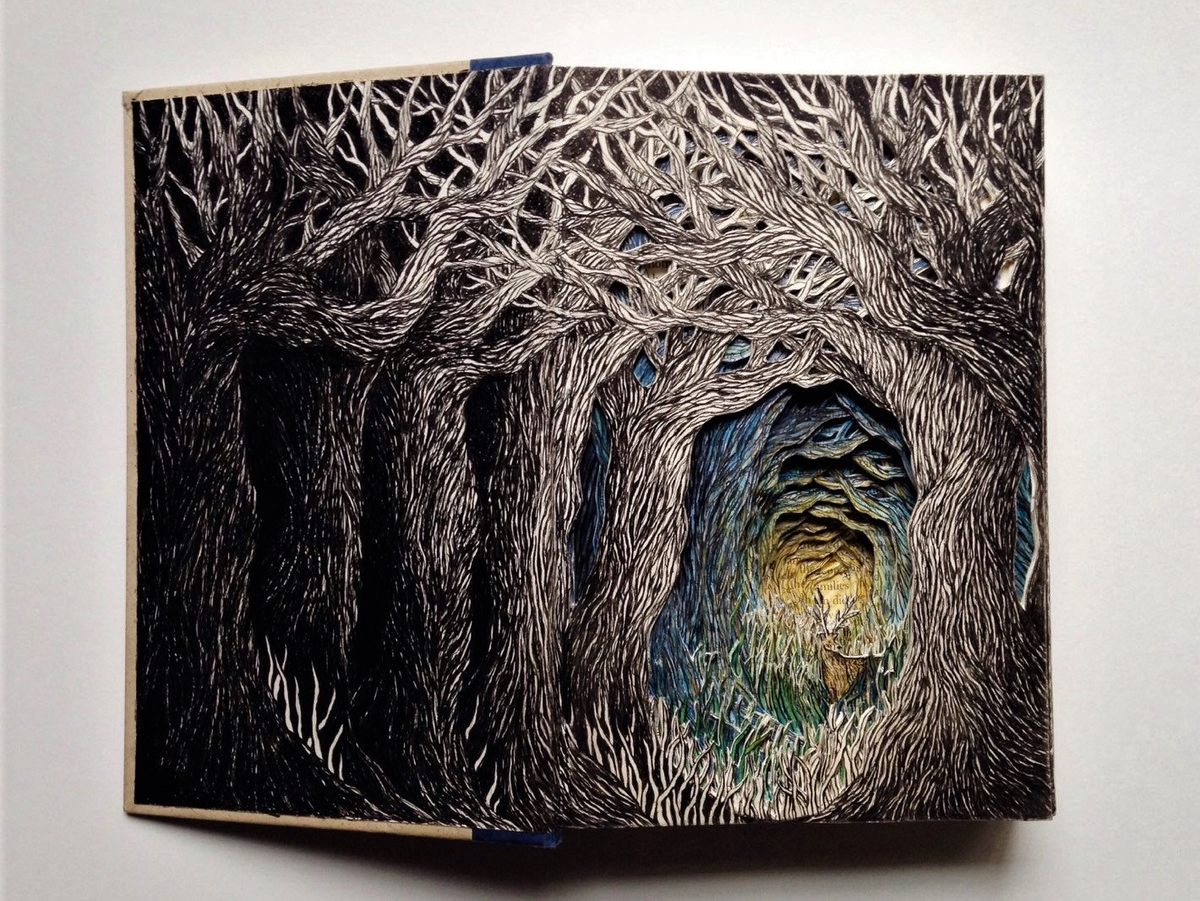 Since that first serendipitous meeting in the rain six years ago, Ouzman has produced somewhere between 20 and 30 altered books. "I haven't kept a record of them until maybe the past couple years" she explains, noting that in the beginning, they were created just as gifts for friends and family. "One altered book can take me anywhere between 25 to 35 hours to complete. Because they take so long and with [me] being so easily distracted, I often work on multiple books at a time." One work usually takes a minimum of 12 weeks.
Ouzman has also recently started producing miniatures. As with her altered books, they are made from repurposed material—scraps from the hardcover books, the backs of sketchpads, or old journals. "I try my best to repurpose as many materials as I can with my work" she says. Atlas Obscura has a selection of images of Altered Books.