The Mystery Man Who Spent 20 Years Photographing North American Buildings
His name was Barry Gfeller, and he left behind an astonishing 50,000 previously unseen images.
In May of 1982, Barry Gfeller left his home in Camas, Washington, got into his car, and began to drive.
His plan was similar to eight previous road trips he'd already taken, and 14 more he would embark on in the years to come: to photograph the streets and buildings of towns across the United States and Canada. For nearly two decades, Gfeller would periodically hit the road to continue what became a mammoth photographic survey. In May 1982 alone, he photographed over 200 towns, traveling as far north as Edmonton and as far east as Milwaukee. When Gfeller died in 1999, his collection—which he arranged alphabetically, stored in long wooden boxes—consisted of 50,000 prints and negatives.
"Ultimately, Gfeller drove over 100,000 miles across 44 states and six Canadian provinces between 1977 and 1996," says Mike O'Neill, a political strategist who first learned about Gfeller in 2016. After Gfeller died, the collection made its way from his estate to a Canadian charity. Sixteen years later, the charity asked O'Neill to help find a buyer who could donate the work to a museum. They didn't have to look far. Fascinated, O'Neill purchased the collection himself in 2017. He's now begun to digitize the prints, and is searching for a long-term home for Gfeller's archive.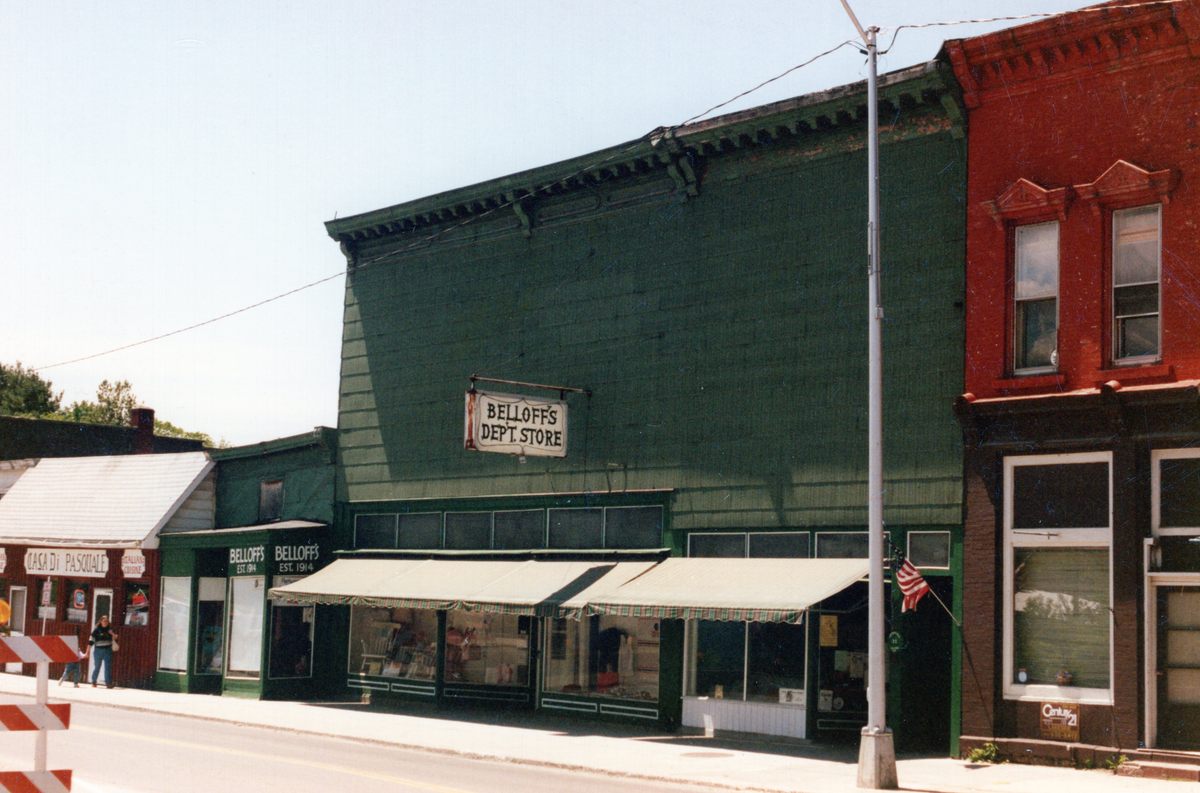 In contrast to the volume of material he left behind, details about Gfeller himself are sparse. He was born in 1933, and lived his entire life in Camas, a town outside of Portland, Oregon.* "He was a smart, shy young man who dropped out of college because he did not want to be around strangers and crowds," says O'Neill. (What we do know about Gfeller is largely from a short biography by the photo historian Ken Appollo, written after Gfeller died). Gfeller worked in the local paper mill. As a child, he collected labels and packaging, and as an adult, he collected magazines and paperbacks. He was in his 40s when he began his photographic expeditions. "After a couple of weekend outings to nearby communities, he launched himself into two decades of epic, obsessive photography road trips, singularly focused on shooting buildings to the exclusion of all other subject matter," says O'Neill.
The website that O'Neill built for Gfeller's work includes interactive maps of each road trip, demonstrating the full scale and ambition of Gfeller's journeys. "Gfeller photographed cities like Los Angeles and Las Vegas, and tiny hamlets in rural Montana and South Dakota with seven residents," says O'Neill. "He returned most often to photograph San Francisco, and visited far-flung New York State and Banff, Alberta, several times."
Taken together, the images are a snapshot of late 20th-century North America. "We see storefronts, signs for family businesses, gas stations and garages, churches and civic buildings… and then boarded-up storefronts during two recessions, single weathered houses, and occasional silos and industrial buildings," says O'Neill. The focus is almost exclusively architectural—"rarely a person, and not a single animal."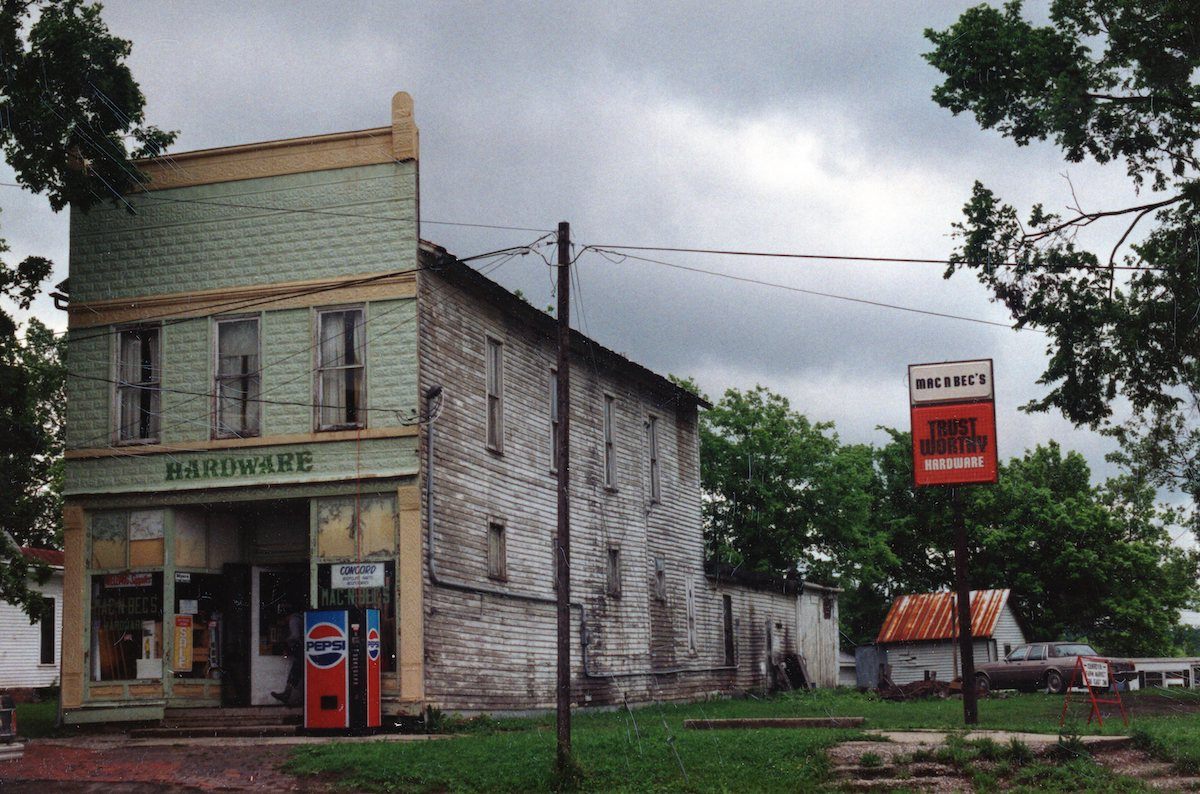 If the details about Gfeller's life are scant, we know even less about his motivation to photograph buildings and streets across North America. "The why of Gfeller's work will always be a mystery," says O'Neill. "His parents and siblings are gone. He may never have talked to any surviving person about the photographs."
But photographs can be revealing about the person behind the lens—what they chose to focus on, and what they chose to omit. "He was clearly fascinated with buildings and signs. This singular focus emerges as you study the collection. His travels took him to the Grand Canyon, the Pacific and Atlantic oceans, the Great Lakes, the Rocky Mountains, and across the Mississippi and Missouri rivers, but he did not take a single image of any of those wonders," says O'Neill. "Gfeller's style does not change over the 20-year course of the project. He documents communities without commentary. Many of the photographs seem not to be composed at all, so we see the adjacent buildings at the edges."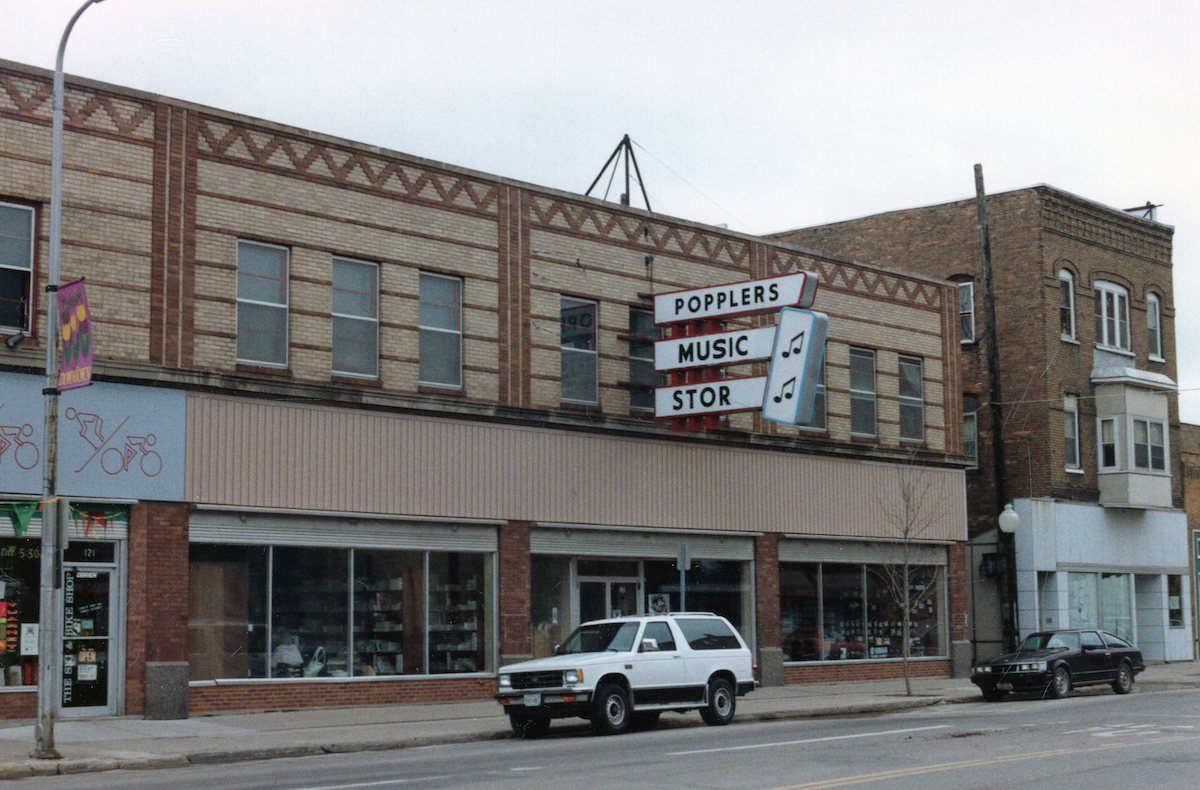 Another factor is the sheer scale of his trips. Gfeller shot an average of five rolls of film a day, which must have required some speedy shutter work. O'Neill surmises that Gfeller jotted down each location as he went. "After the images were printed, he wrote on the back of each the name of the town, the state, the month, and the year. He sometimes made a note of the name of the building." He was also particular about when he photographed. "Gfeller avoided people. There are clues that he shot mainly in the early morning and evening—empty streets, long shadows, and the occasional glimpse of a clock or a thermometer," says O'Neill. "One person who reviewed the collection thought that some of the images were shot seated from inside a car. I discovered one image with the reflection of the vehicle registration sticker in the windshield. Sometimes he stood in one place and turned to take successive images, sometimes he moved along a street and shot each building in succession, straight-on."
We may never know Gfeller's motivation, but he left behind something remarkable: a vast record of the streetscapes of the U.S. and Canada in the late 20th century. "Gfeller's obituary stated, 'He liked to take photographs of old buildings,'" says O'Neill. "A monumental understatement."
Atlas Obscura has a selection of Gfeller's work; more can be viewed on the Gfeller Collection website.
*Correction: An earlier version of this article misstated the location of Camas. It is outside Portland, Oregon, as opposed to Portland, Washington.