Meet California's Three Newest Wolf Pups
They were caught playing in front of a trail camera.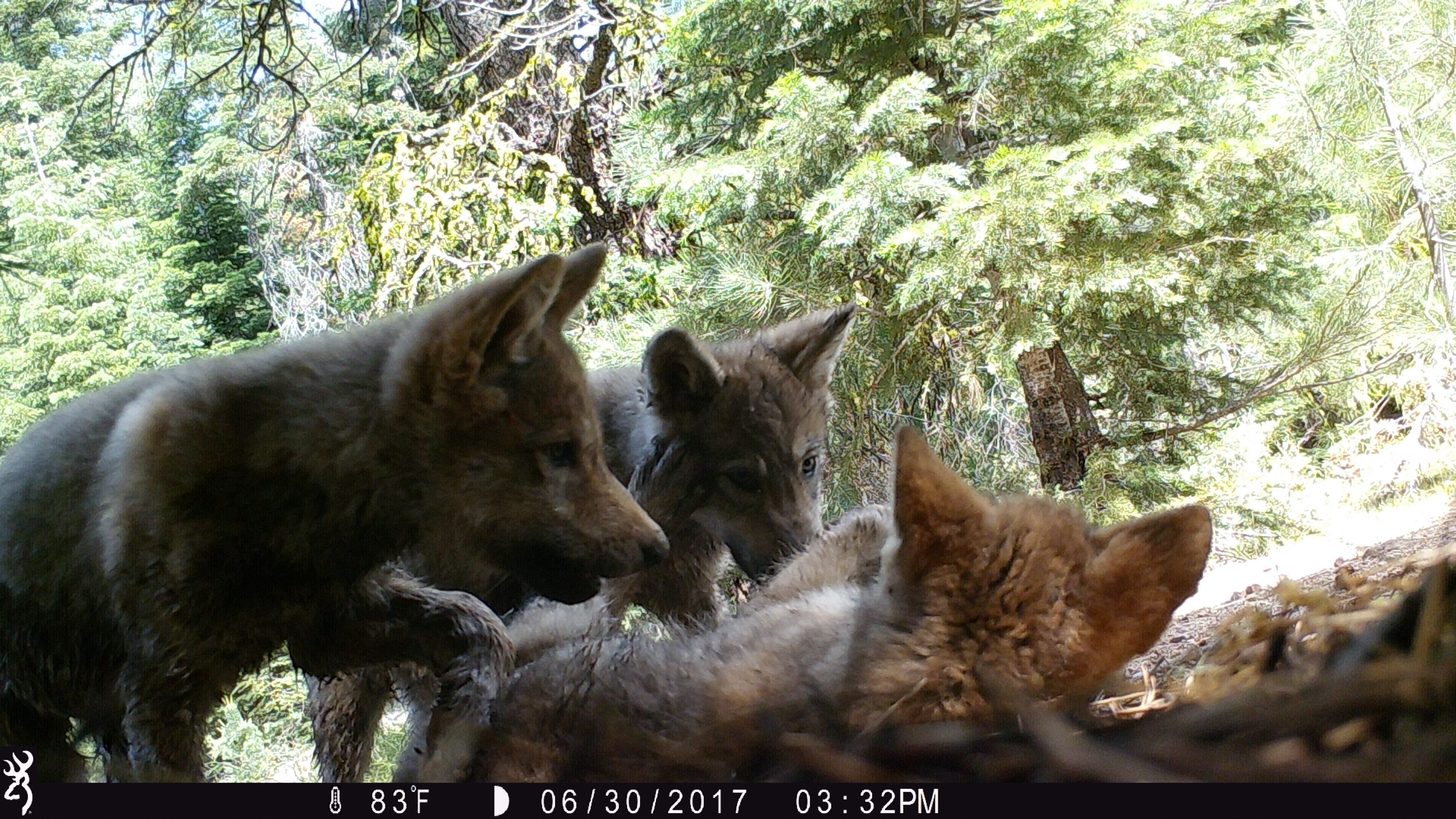 One of northern California's wolf packs has grown this year. The three fuzzy gray wolf pups are the newest additions to the Lassen Pack and were captured playing and following after their mother by a U.S. Forest Service trail camera last week.
Their mother was captured by California Department of Fish and Wildlife biologists right before the photos were taken so she could be collared for tracking. The collar allows biologists to follow her movements and learn more about her food preferences, and they noted that she had recently given birth. After she was released, biologists went back out into the field to check up her. They saw that her prints were accompanied by pup paw prints too. The nearby trail camera provided the first glimpse of the young wolves.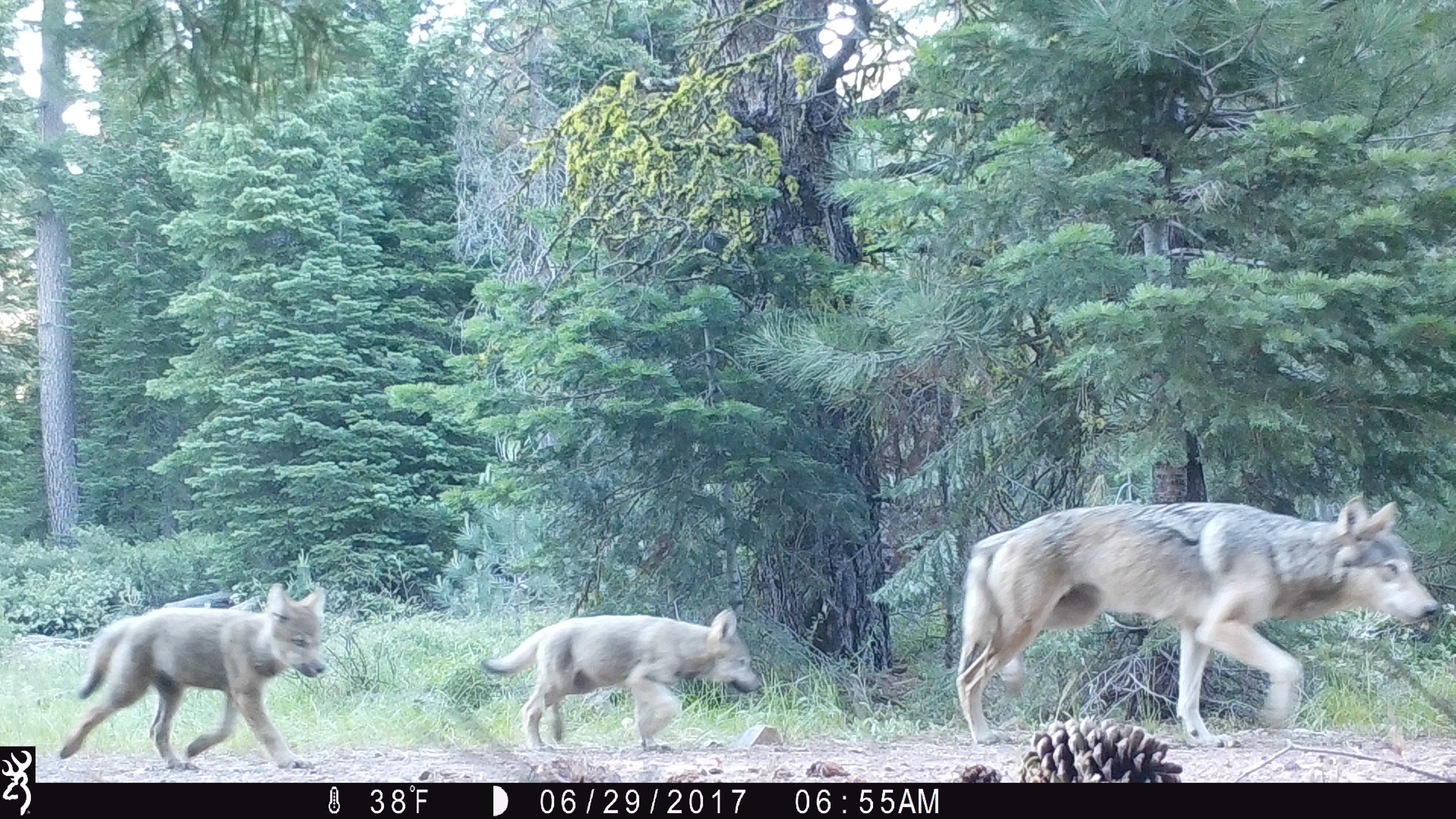 The Lassen Pack is one of two in California, and the first wolves to live in the region since 1924. These three pups likely also have a famous grandfather, a wolf known as OR-7. OR-7 was born in northeastern Oregon sometime in 2009, and he's since traveled hundreds of miles, and was the first wolf to reenter California. He made his way to southeastern Oregon in 2011. He eventually settled in Oregon's Rogue Valley, where he's part of a breeding pair. His son's DNA was found in scat in Lassen County.
Wolves are listed as endangered at the federal level and in California, but have been delisted in Oregon. About 110 wolves live in the state, while California's population remains small—but growing.