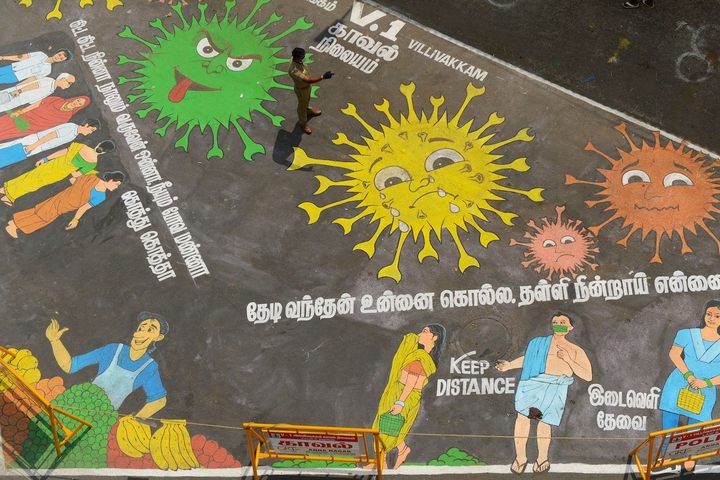 Around the World in Pandemic Street Art
Messages of respect, hope, and frustration have appeared in our largely empty public spaces.
The bright yellow wall with bold, black words shouts for attention. Next to it there is a figure wearing sunglasses and a face mask, holding open a coat to reveal the word "HOPE" tucked into the pockets. Artist Corie Mattie found a wall in West Hollywood, California, and painted this mural by herself in less than 48 hours, according to her Instagram account. She is now seeking additional walls to deliver her illustrated tidings of hope.
Throughout the ages, artists have taken their messages to public spaces, from Pompeii's walls in Roman times to New York City's subway cars in the 1980s. Driven by the current pandemic and its unique aesthetic—knobby viruses, face masks, messages of solidarity—creatives around the world have continued to express themselves publicly. Cities and beyond are studded with love for healthcare workers, cynicism for politicians, frustration at the crisis, or simple encouragement.
Atlas Obscura has compiled a collection of these messages—direct, witty, poignant. The streets may be mostly empty of people during lockdown, but they're not empty of humanity.