Earthships, the Ultimate in Off-Grid Architecture
A new spin on a '70s sustainability movement.
Artist Roxanne Fonder Reeve never imagined that she would find herself dumpster-diving in the industrial areas of Seattle, Washington.
On drives around the city, she'll pull over when she sees interesting objects people have cast away, collect them, and use them as building materials for a futuristic, architectural experiment.
She's building a miniature Earthship in her driveway in Columbia City.
Earthships are a self-sufficient alternative to the conventional home. Instead of relying heavily on outside organizations to receive utilities, they allow people to live off-the-grid, independent of the economy and government.
"I'm not a hardy, outdoor construction type of person," says Fonder Reeve, who calls herself 'the Queen of Trash Fairies,' "so all this collecting of old tires and pounding dirt with sledgehammers was unexpected."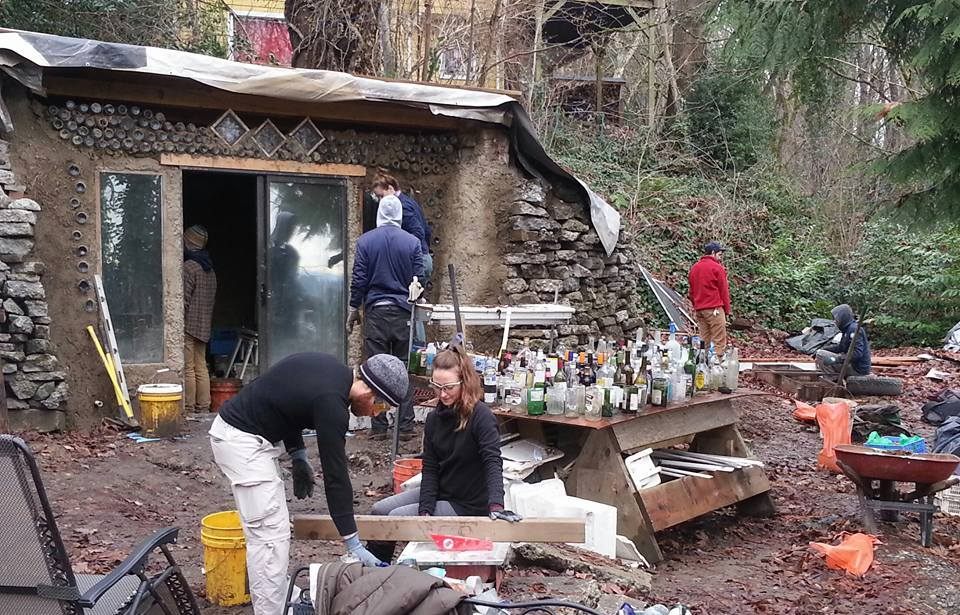 Since 2012, Fonder Reeve and volunteers in the community have been building Trash Studio, a sustainable, zero-waste structure made out of recycled and natural materials. It's the first Earthship structure of its kind in Seattle. Inspired by the work of American architect Michael Reynolds in New Mexico, Fonder Reeve's 120-square-foot driveway serves as a laboratory to showcase elements of Earthship architecture and bring awareness to the self-sustaining lifestyle.
"I think now, with climate change and economic insecurity, people—especially young people—are realizing we need to live differently, tread more lightly on the planet, and be much more capable and self-sufficient," says Fonder Reeve. "Earthships embody that in every way."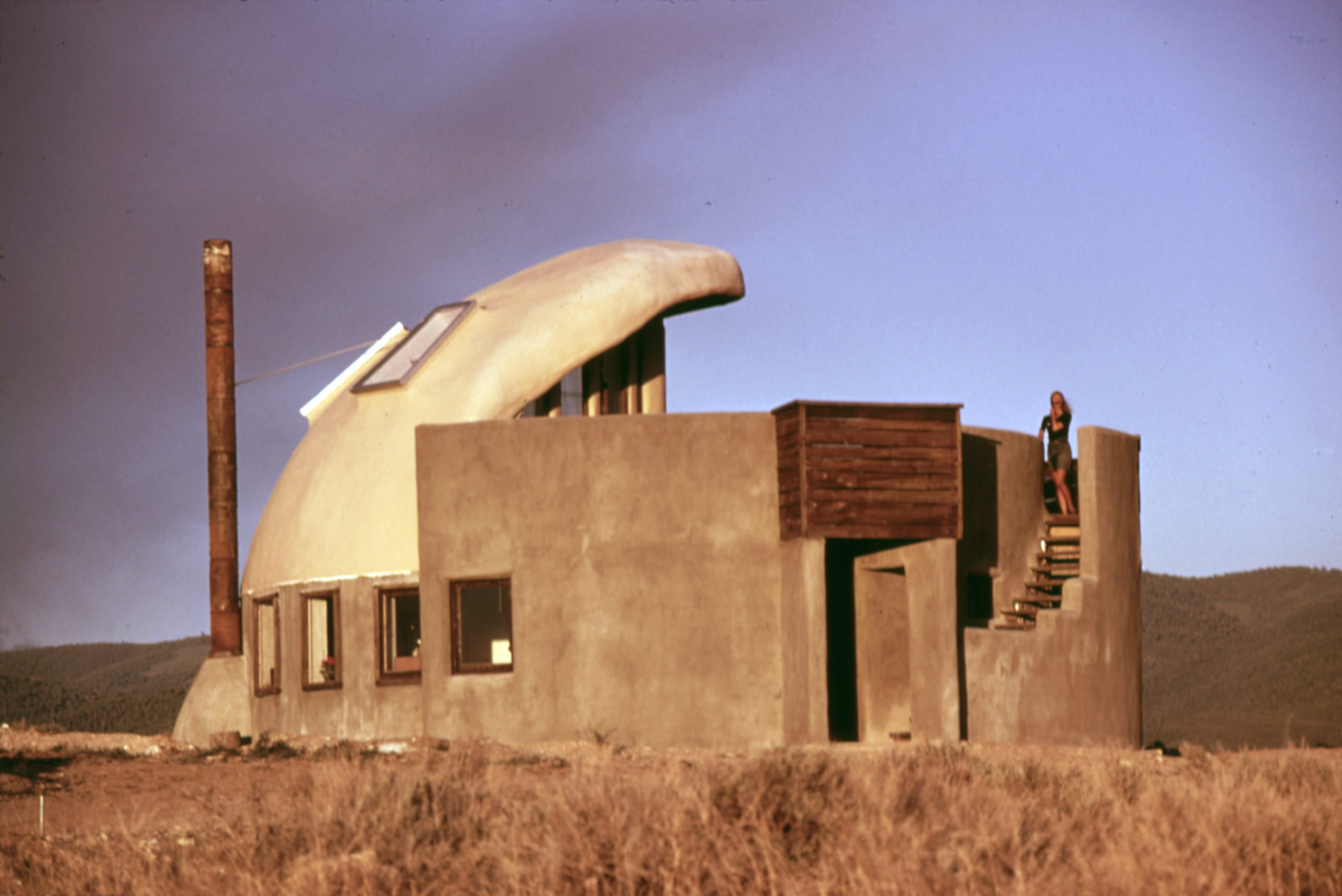 The concept of the Earthship was first described by Michael Reynolds in 1971. In Taos, New Mexico he began to build homes out of empty aluminum soda and beer cans, bottles, and tires. He completed his first Earthship home in 1988, and has continued his quest in spreading his sustainable living ideals globally.
While some may perceive Earthships as an outdated practice born out of 1970s environmentalism, Fonder Reeve believes the idea has never faded.
"I would say that the Earthship community is actually much stronger than it was in the 1970s," she says. "I think it's consistently grown because the design has changed from the '70s. It's gotten better and better."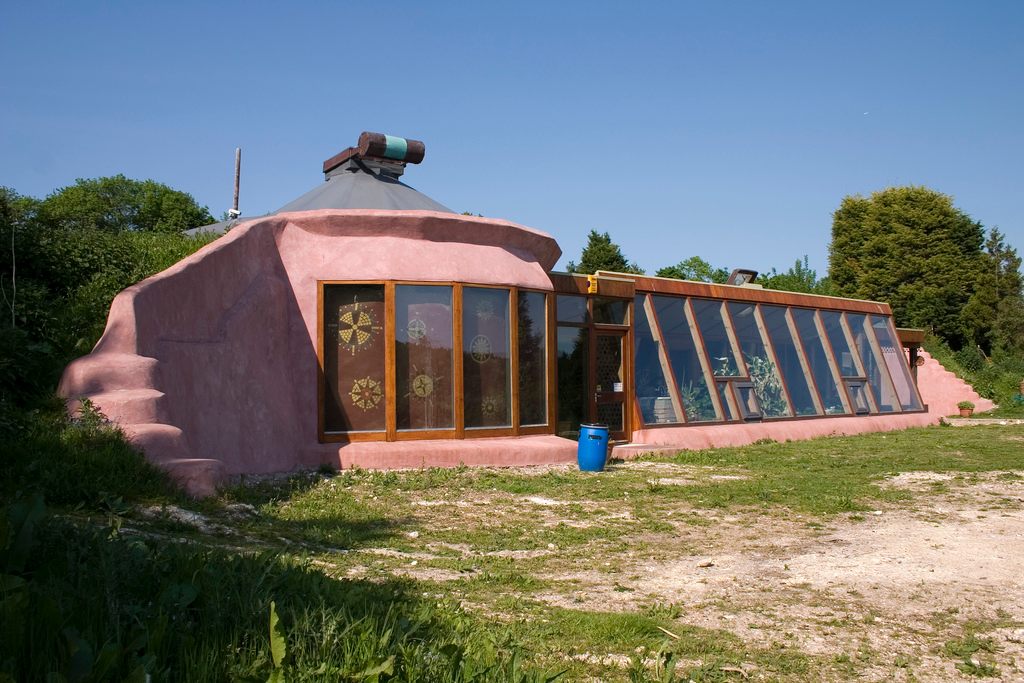 Today there are Earthships in every state in America and in more than 20 countries, appearing as homesteads in Guatemala and an emergency shelter in post-earthquake Haiti. And people live in these Earthships. There's an entire Earthship community in Taos that supports 70 residences and allows overnight visitors.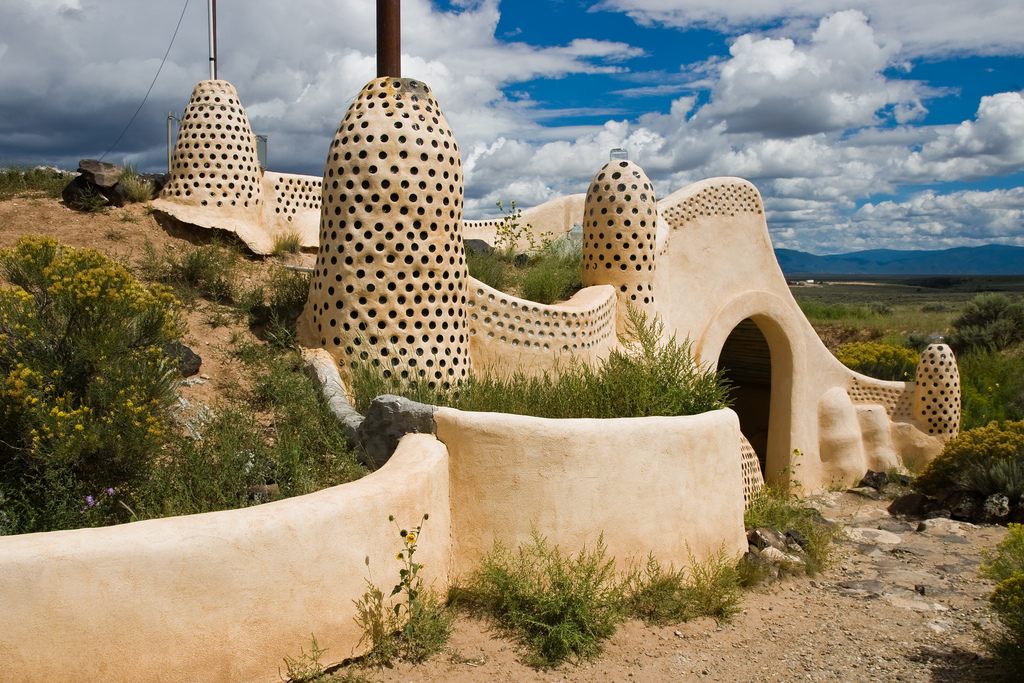 Earthship enthusiasts can attend the four-week Earthship Biotecture Academy in Taos. Over 1,300 students have been educated on the design principles, construction methods, and philosophy of Earthships. Founder of Earthship Seattle, Florian Becquereau, attended the academy in 2013 and spent six weeks living in an Earthship.
"You're more in touch with the natural world," he says. "You rely on what you get from nature so you have to be more conscious of what you use. You can't leave everything on, like all your electric appliances, all the time. It's wasteful anyways."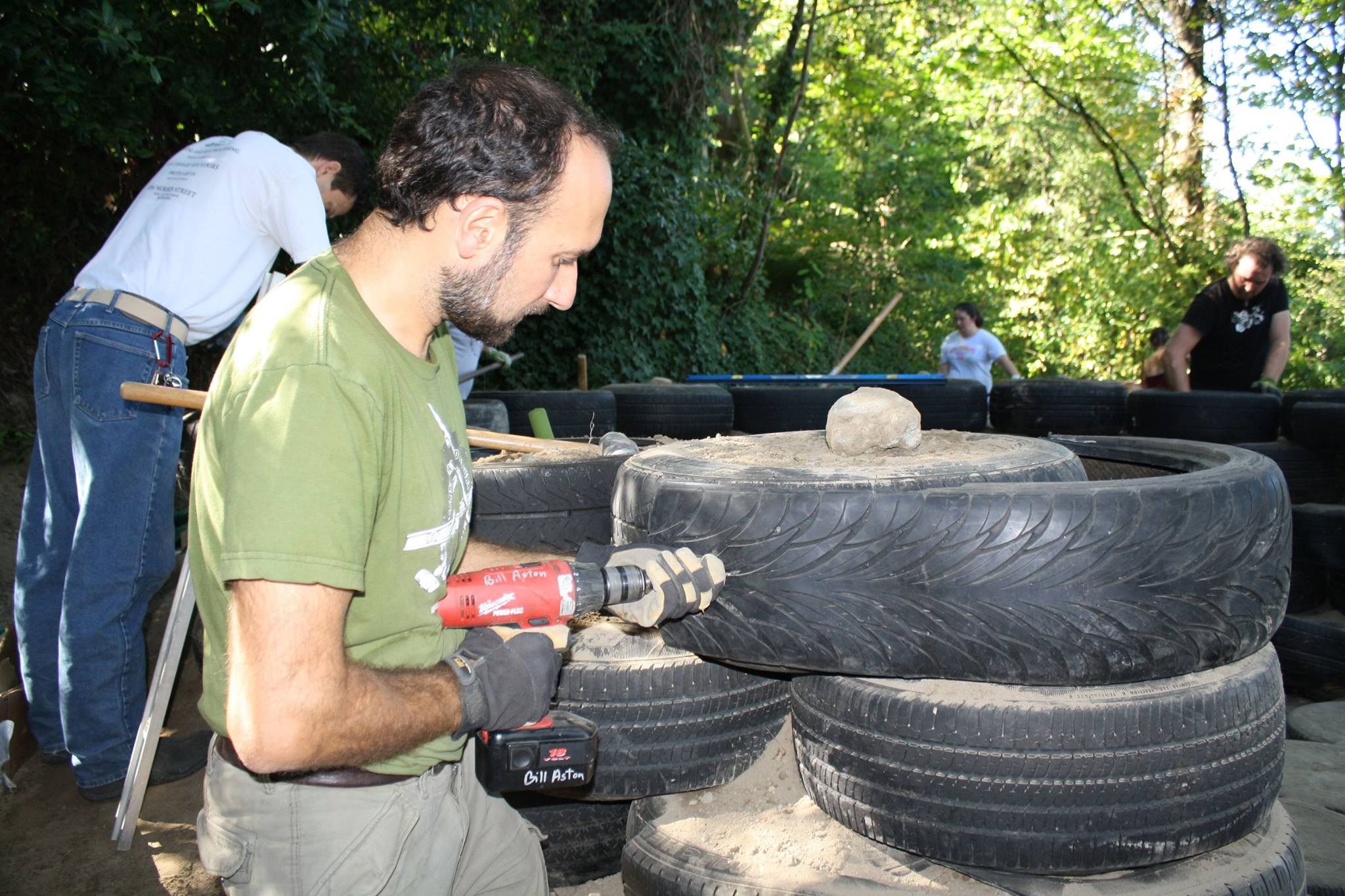 In addition to being built entirely out of natural and recycled materials, these structures are powered by thermal, solar, and wind energy. Earthship architects have created systems to harvest water, produce food, and maintain sewage. Some Earthships now have vents to allow for air-conditioner use and greenhouse space that creates better temperature regulation, says Becquereau.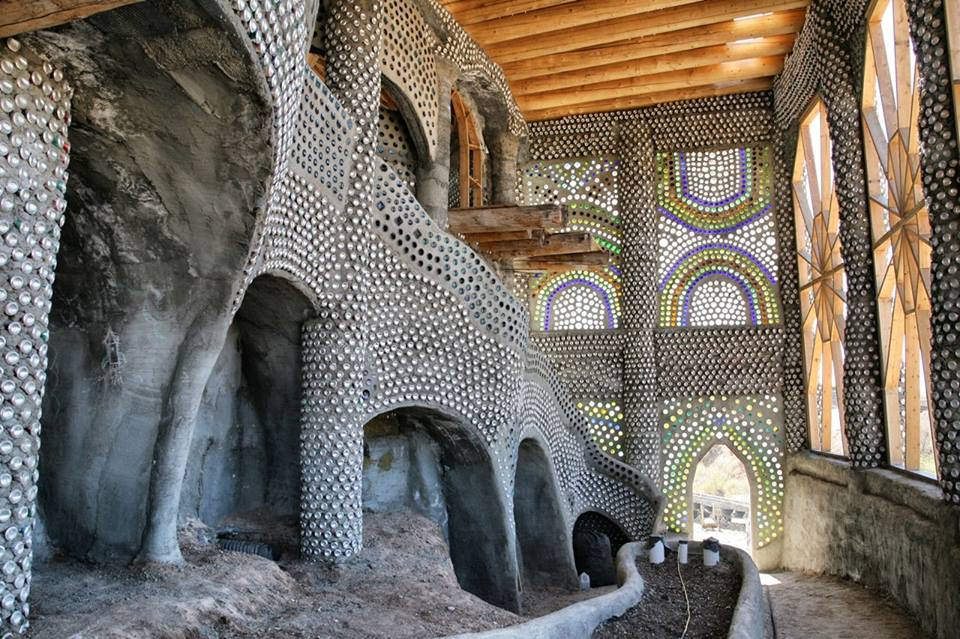 The creativity and ingenuity involved in creating these self-sustaining structures have given way to diverse architecture that is both functional and artistic. Windows perpendicular to the winter sun and roofs that can catch water are all design features that help make an Earthship work, while glass bottles and sculptures give a futuristic, alien aesthetic.
"The design has evolved over time, but the concept and philosophy is still the same," says Becquereau. Now, Becquereau is leading the design of the Trash Studio.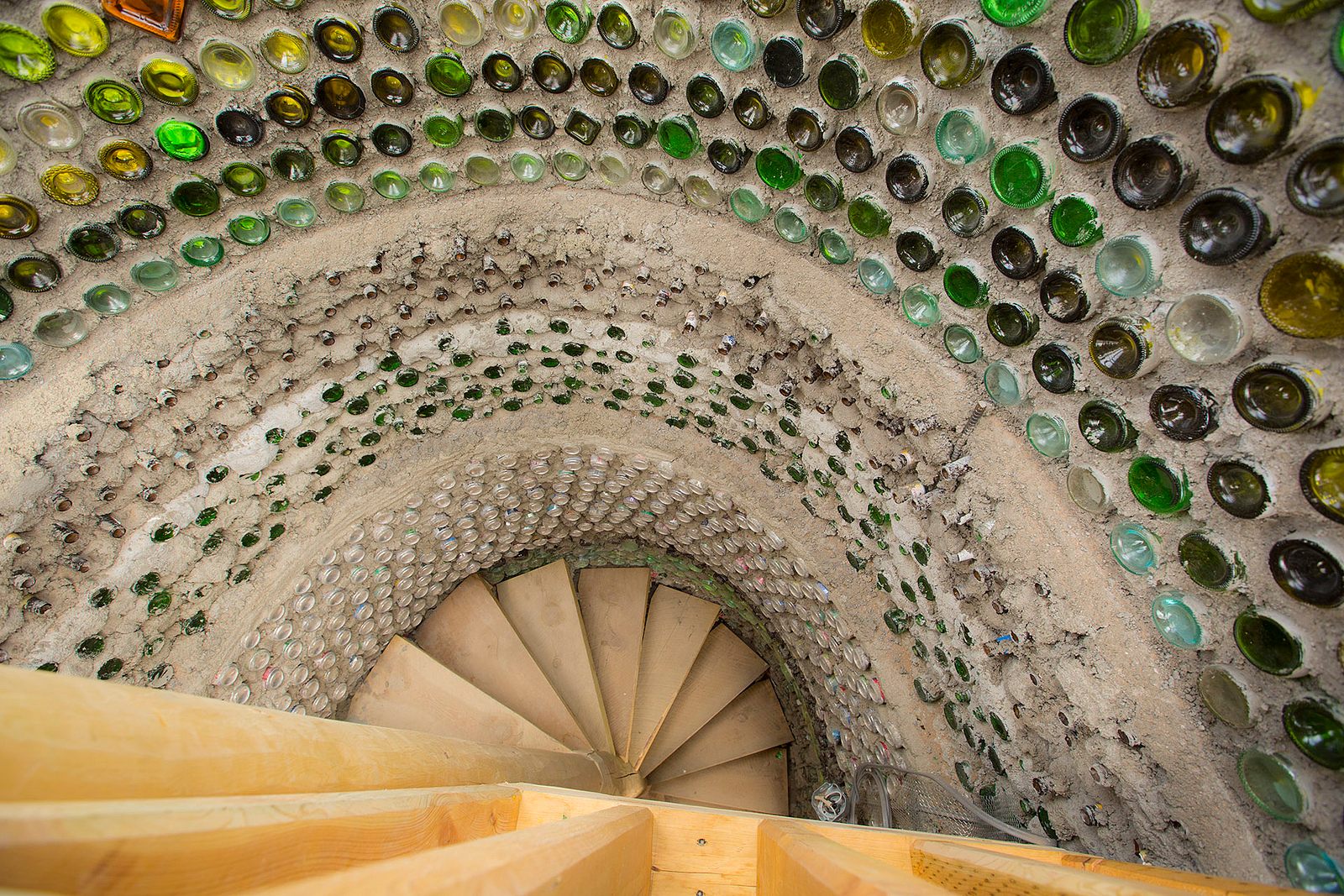 Becquereau and Fonder Reeve are building the Trash Studio without any money, using only materials left behind or donated to them. The added challenge forced them to find creative ways to construct the shed-sized Earthship, from packing 150 old tires with dirt to collecting clay unearthed from a housing project.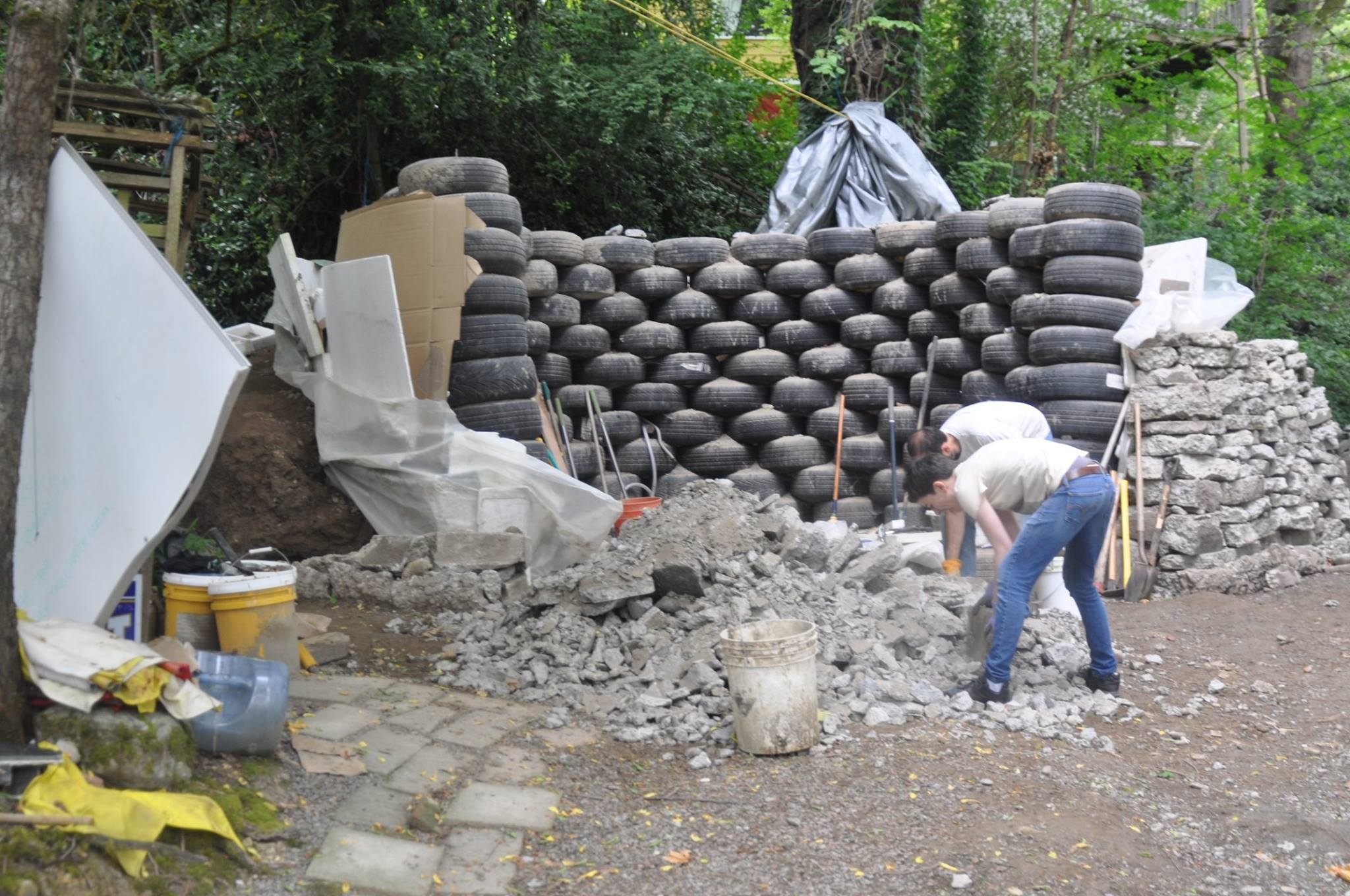 For insulation, Becquereau came up with a plan to use 400 old phonebooks in the two-foot-wide curving wall constructed out of the tires. But when they could only find five, Becquereau had to improvise. Instead, they used Styrofoam boxes that were being discarded by a medical facility.
"It's a little bit of planning and making requests, and a little bit of just creatively using whatever happens to be around," says Fonder Reeve.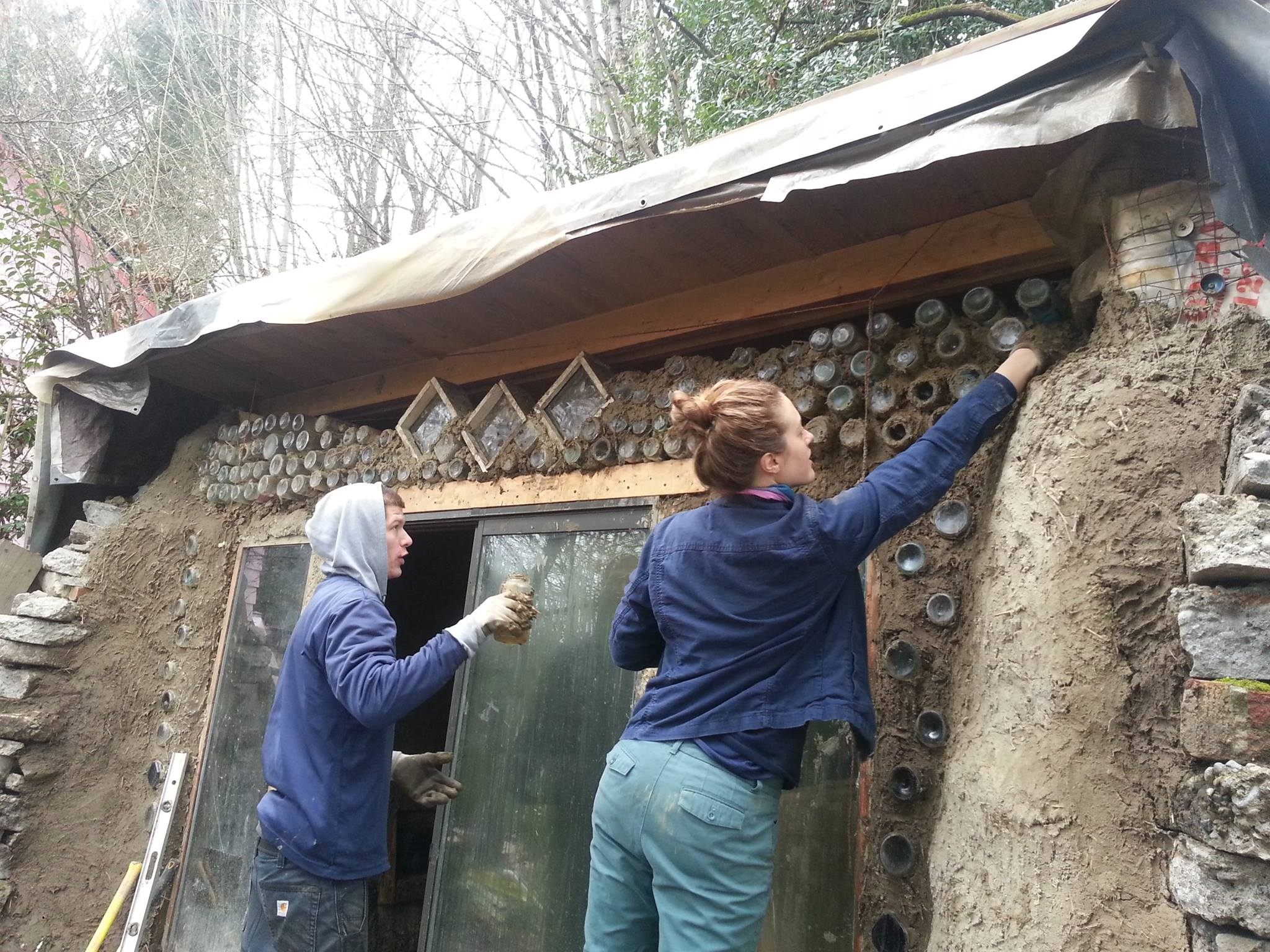 The Trash Studio is an on-going construction project. Currently, Fonder Reeve is designing an intricate mosaic for the exterior of the structure, coming up with different ways to attach objects to the cob walls. They are also hoping to install an oven to accompany their biochar stove to cook for the volunteers. However, the size of Fonder Reeve's driveway limits how much they can build.
"It would be nice eventually to have a full-on Earthship, maybe a 2,000-square-feet center well-placed in Seattle," Becquereau says, but for now projects like the Trash Studio is a first step in the right direction.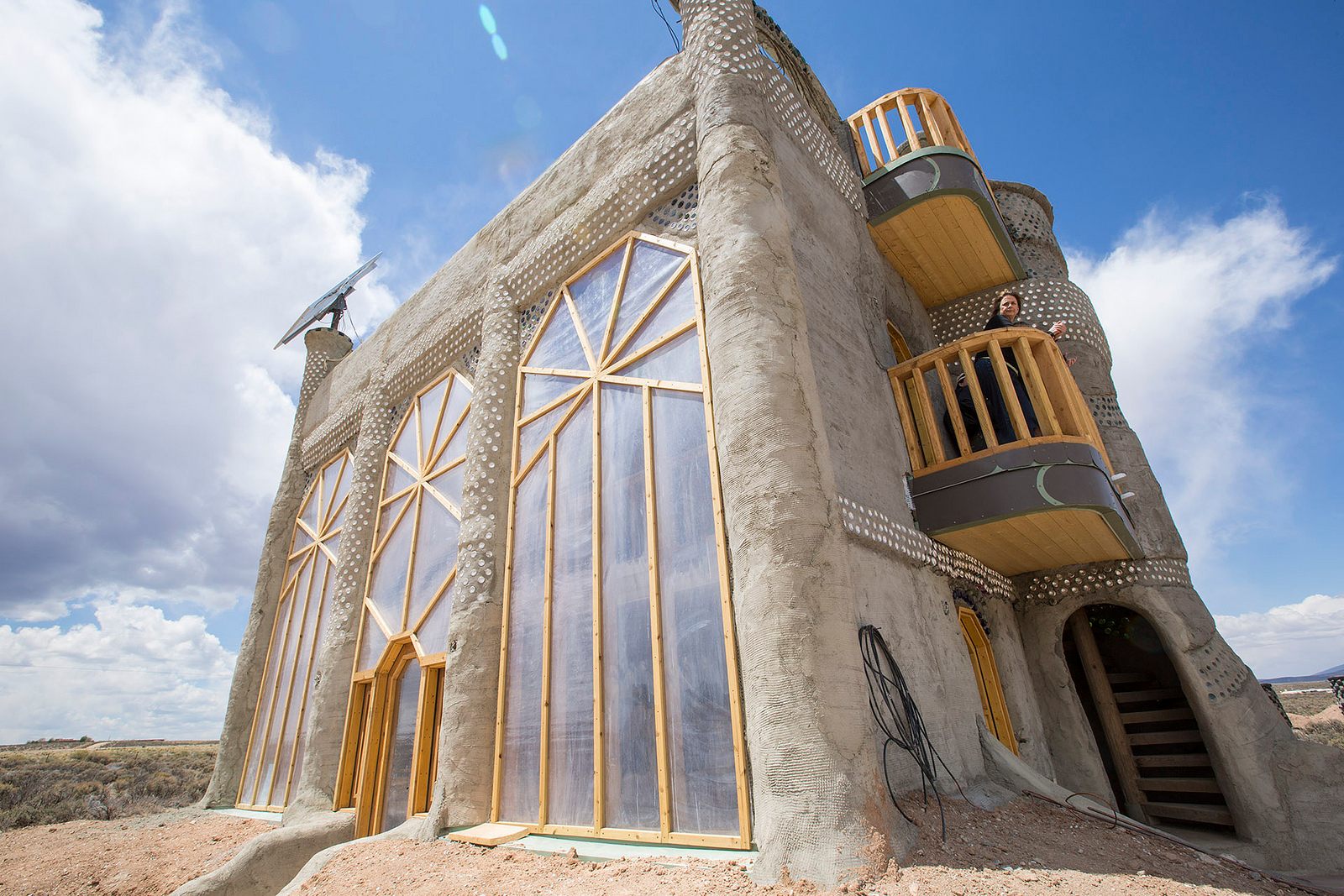 "Our current housing system is not sustainable, so I don't have a lot of faith that it will be in tact in 50 years," Becquereau says. "I know that Earthships are gaining more and more popularity. More and more people are looking for alternatives and Earthships play a big part in that."  
See and learn more about the Trash Studio in-person on February 12 with Atlas Obscura.