Even More Historic Dishes Born From Tough Times to Make at Home
For every crisis, a recipe.
A few weeks ago, we published a roundup of historic dishes born from bygone crises. While the ongoing COVID-19 crisis has presented us with heroic displays of humanity and ingenuity, the sad fact is that most of us are (and should be) still shuttered up in our homes, stringing together a semblance of our old lives as best we can, sustained by local food delivery services and our own culinary fortitude.
While most sheltering-in-place restrictions remain in effect and frugality is paramount, here's a new batch of dishes from bygone tough times like these. World War rationing and Great Depression resilience gave birth to unthinkable concoctions like an apple-less apple pie and a chocolate cake without butter, milk, or eggs. The resourcefulness of enslaved Africans in the American South delivered what's today a regional staple that's as beloved as it is nutritious. Some names are all-too straightforward, like the Québécois "Unemployed-Person Pudding." Others are a bit more elusive, like Nothing Soup—which we promise is actually something.
Whatever they may be, they're our ticket out of this mess. The better we are at staying home and stretching what ingredients we have, the sooner we can all get back out there and have someone else do the cooking. After all, it's not the first time we've faced down a situation like this. History has given us lessons. Now it's our turn to eat them.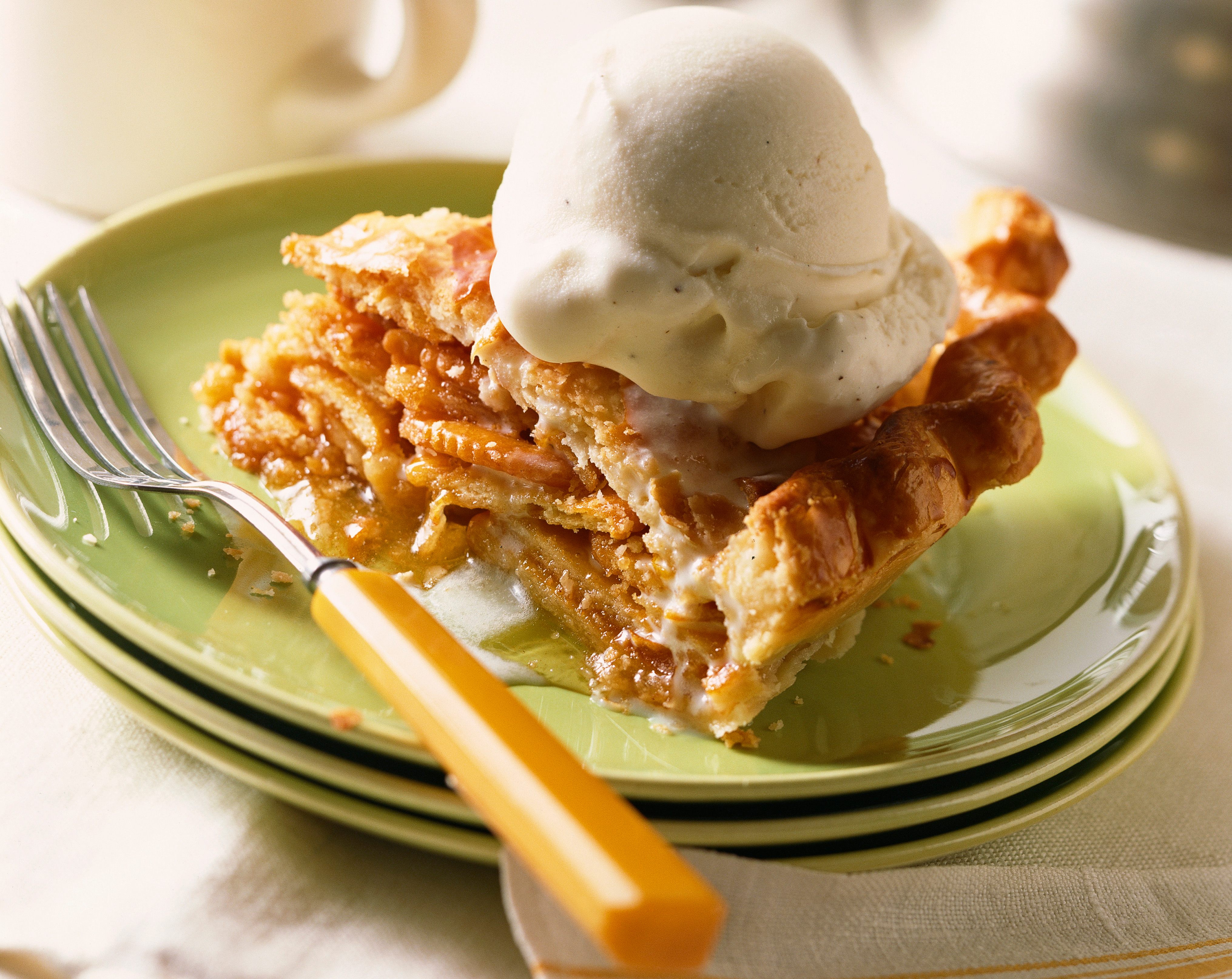 Mock Apple Pie
Craving apple pie, but don't have any apples? Ritz has your back. Shortly after Nabisco debuted their famous crackers in 1934, they began affixing their recipe for "Mock-Apple Pie" to their boxes. The timely addition came during a severe apple shortage, but records indicate that folks have been whipping up this American classic without its main ingredient since the Civil War.
It helps that apples aren't actually the primary flavor in any apple pie. In much the same way that "pumpkin spice" affects a flavor without actual pumpkin, the experience of eating an apple pie largely rests on its associated spices. In the mock recipe, lemon and cream of tartar stand in for apple's signature tartness, while standard cinnamon and sugar make their appearances, and voila: "apple pie" for the apple-less. Try this simple recipe from the Seattle Times. If you can swing it, of course, it's better a la mode.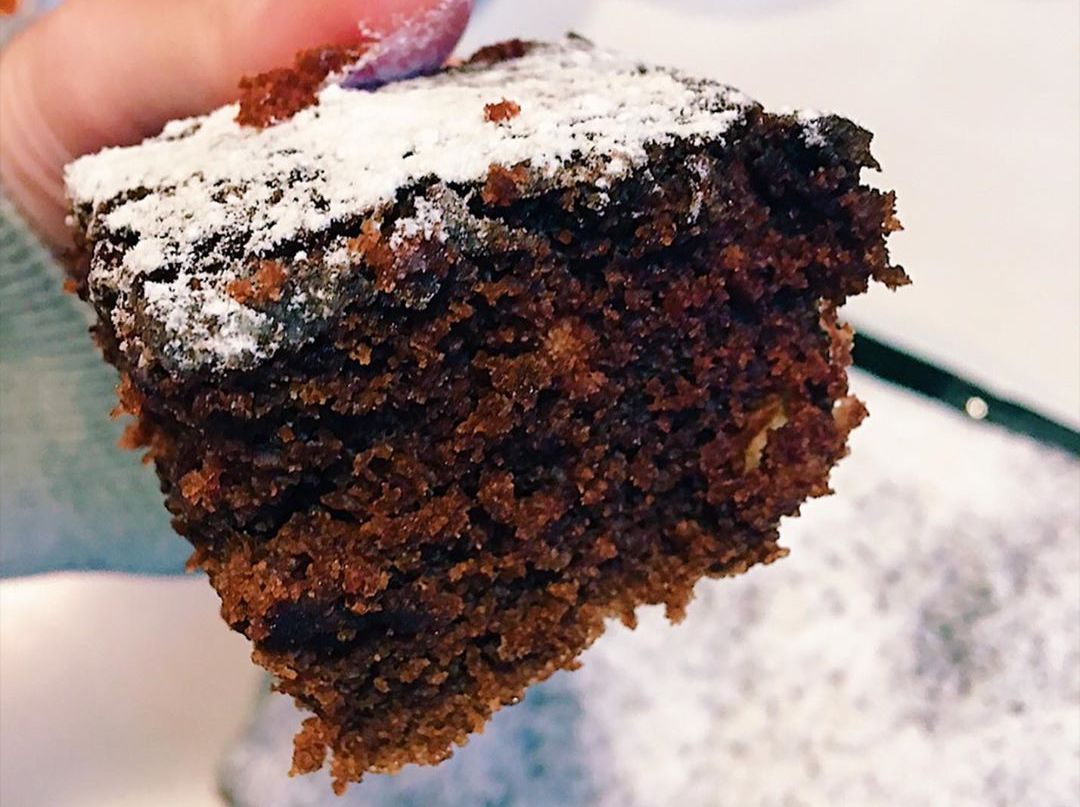 Vinegar Cake
Sans milk, butter, and eggs, this dessert otherwise known as "Wacky Cake" or "Impossible Cake" is fully vegan, though for many families during the Great Depression, it was simply the best they could do.
The recipe hinges on a 1930s technique you more than likely performed for grade school classmates. The play between baking soda and the cake's eponymous distilled white vinegar makes for a surprisingly airy and moist finished product that tastes nothing like vinegar. Perhaps the best part about this recipe (from Canada, where the cake became popular during World War II rationing) is that the batter can be mixed in the same pan you bake it in. Fewer dishes, more fun.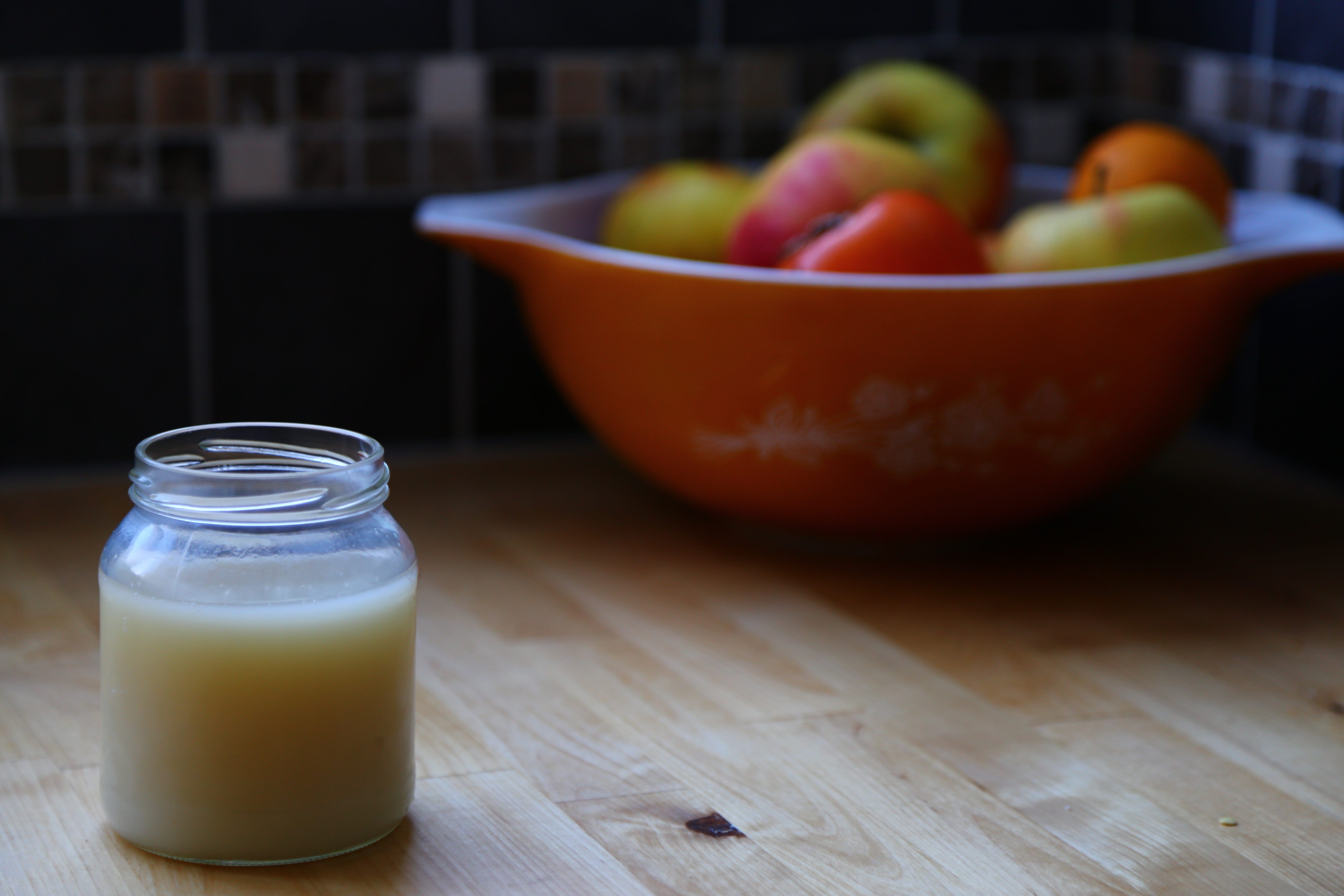 Rather than a recipe or a dish, bread and dripping is more of a philosophy.
The fat that renders off of a roasted cut of beef presents itself as a clear, oily liquid most commonly considered something not to spill on one's foot on the way to the trash. But in times like these, we must consider it further. A rich source of fat that retains much of the deeply comforting flavors of the meat itself, what place has it in the trash can? That question, posed to British families during World Wars I and II, was answered with bread and dripping, a humbly named trick for warding off malnourishment.
Refrigerate your beef dripping and smear it over a piece of toast with a dash of salt and pepper for a hearty afternoon snack. Otherwise, use it in place of any standard oil you'd use in frying or sautéing for a note of beefy frugality.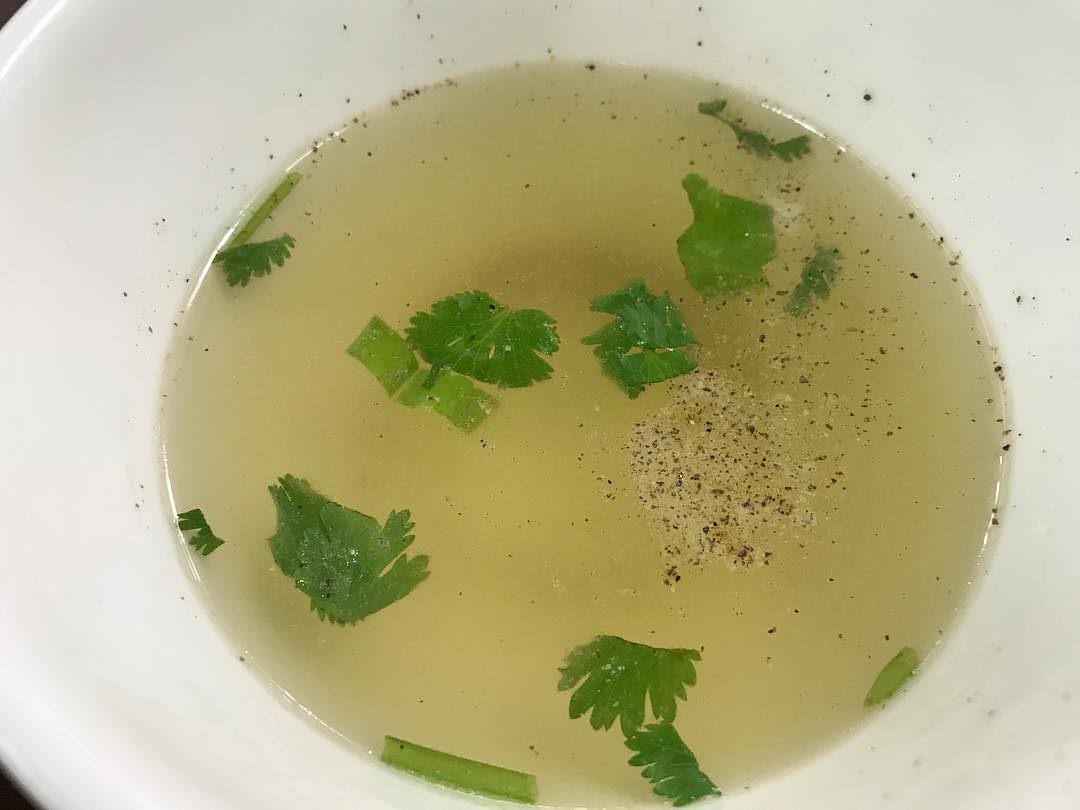 Nothing Soup
It helps to think of this dish as a practice in prudence and a celebration of minimalism. When you have "nothing" in the cupboard, this is something to make.
With no single point of origin, there's no right or wrong way to make Nothing Soup. The idea is to add any fat you have on-hand to a pot of boiling water before improvising with your wares—onions, garlic, carrots, cabbage, potatoes, and so on. Stock cubes are ever welcomed. Some recipes harken back to the folktale of "Stone Soup," while others play fast and loose with the term "nothing." This rendition from The Guardian comes from the true story of a divorce lawyer stopping by the home of a newly divorced woman around lunchtime. She claimed to have nothing; they both ate well.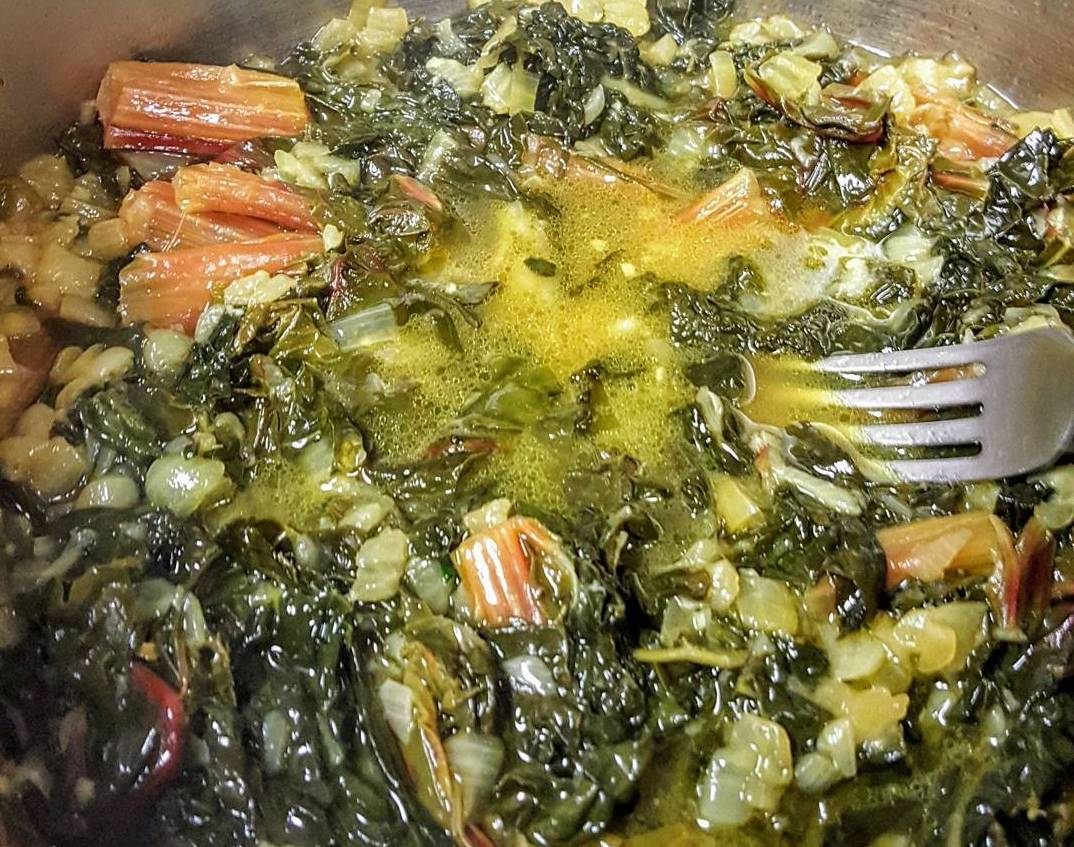 Potlikker
The liquid that's leftover after boiling kale, mustard, turnip, or collard greens is called "potlikker." It's as rich in vitamins, minerals, and flavor as it is wrought with historical significance.
The byproduct emerged as a centerpiece in the early days of American slavery, when enslaved Africans working in kitchens throughout the South made use of the leftover broth after cooking greens for white slaveowners. On its own, it was taken as a tonic or a soup. Otherwise, it was built into a stew with the addition of whatever alliums, greens, and pork was available. For the fortunate few, it could be enjoyed with cornbread.
As with many dishes born of enslavement, potlikker became an icon of Southern cooking, even making its way into the national spotlight with the great "Potlikker and Cornpone Debate of 1931." The phenomenon pitted a traditionalist newspaper editor from Atlanta against a U.S. senator from Louisiana in a row over whether it was more appropriate to crumble cornbread into potlikker or to dunk it. In the midst of the Great Depression, the debate gripped the country for weeks. The dispute today remains unsettled.
If you've got some ham hock kicking around, this recipe serves nicely. For vegetarians, mushrooms stand in well for the umami of hearty cuts of ham in this alternative recipe. If cornbread is a possibility, crumble or dunk as you see fit.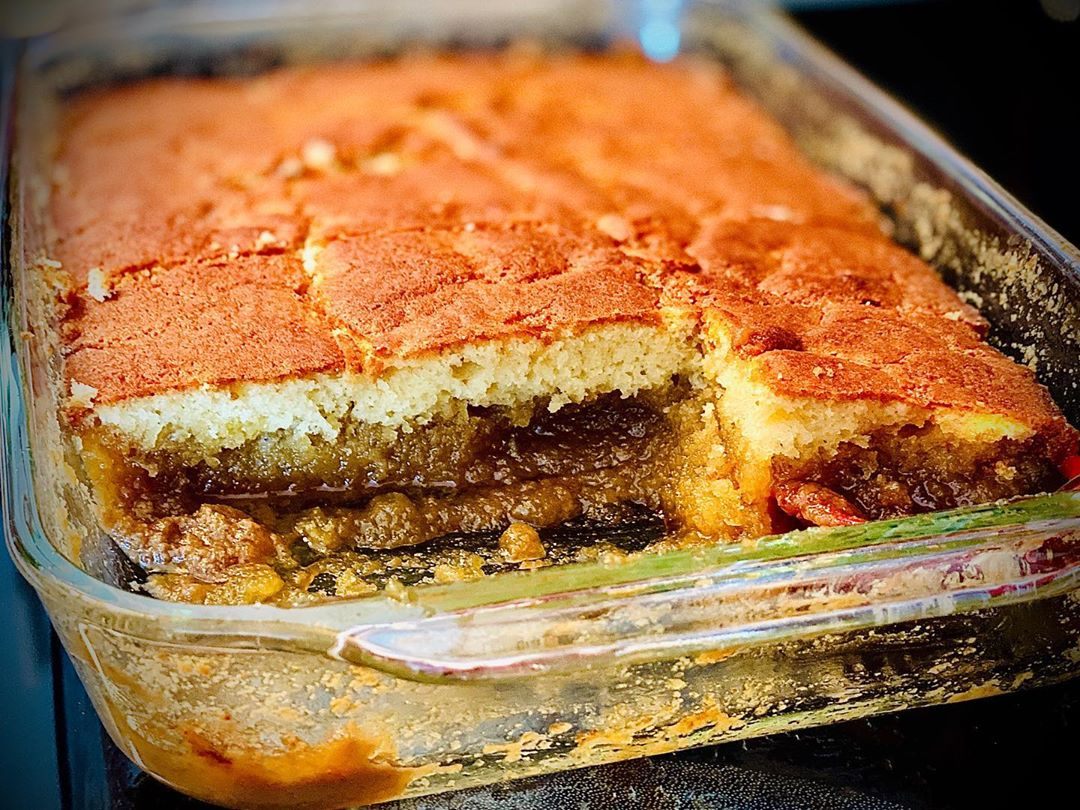 It's hard to imagine that a dessert with moist, cream-laden innards sitting atop a mantle of warm maple syrup, that's topped with candied walnuts and accompanied by a side of craft vanilla ice cream, was born of destitution. Lo and behold, pouding chômeur literally translates to "unemployed-person pudding."
The original hard-times sweet came from Canadian factory workers in the 1930s who allegedly made use of brown sugar and stale bread. They melted the former into a sauce and ripped the latter into chunks before mixing them together and baking the blend into a sweet, crispy pudding. The taste of unemployment got a little sweeter during saison des sucres, when trees were tapped for maple syrup.
As with potlikker, pouding chômeur is now woven into the very fabric of its region's cuisine, alongside poutine and oreilles de crisse. With its ascension to such a revered status, original recipes for true unemployment pudding have been supplanted by ornate ones demanding healthy employment, but poke around a bit and you can still find ones calling for simple ingredients.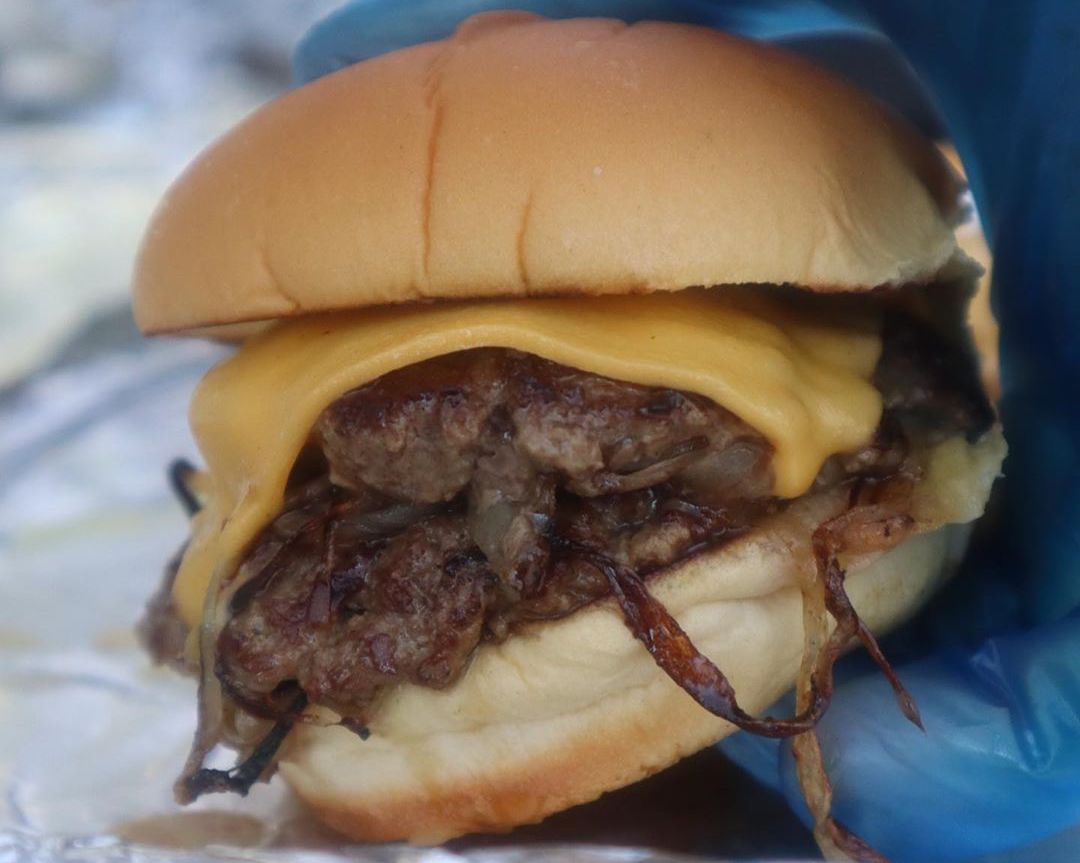 Don't let the name fool you: This Depression-era burger isn't entirely made of onions. It's only half-onion.
After Ross Davis, the owner of El Reno's Hamburger Inn, began stretching his patties with handfuls of grilled onions in the late 1920s, the trend went statewide across Oklahoma. The tactic not only helped the Hamburger Inn and a host of other eateries make ends meet, but the subsequent caramelization of the onions added an alluring sweetness to their burgers. From desperate measure to "national treasure," the bold ratio of the humble fried onion burger may change the content of your patties for good.
Making this at home requires a deft hand and will most certainly call for an open window or two. If you have butter, go ahead and toast those buns.
Any other dishes we missed? You can join the conversation about this and other stories in the Atlas Obscura Community Forums.
Gastro Obscura covers the world's most wondrous food and drink.
Sign up for our email, delivered twice a week.