See the Lone Survivor of Coca-Cola's Prototype Bottles
It had eluded even the most dedicated bottle treasure hunters.
More than 100 years ago, designers and engineers went back and forth quite a bit coming up with the perfect design for the glass Coca-Cola bottle. There is only one known, intact model of a certain prototype, the first designed to suit the company's bottling machinery. It sold at Morphy Auctions in Las Vegas, Nevada, in 2019 for more than $100,000, though the story behind how it survived remains a mystery.
The story goes all the way back to 1915, when the Coca-Cola Bottling Company of Atlanta, Georgia, solicited proposals for a bottle design, requiring all entries to include not only a description, but an actual sample bottle. According to Morphy, a "committee of several bottlers" joined Coca-Cola's lawyers in Atlanta, in August 1915, to evaluate the eight submissions the company had received. The winning entry was by Earl R. Dean, of the Root Glass Company—but it still needed some work. Dean's design was incompatible with the machinery that the company would use to bottle its soda, so Mr. Root himself helped slim the design down to a version sized appropriately for the machines.
Coca-Cola proceeded to conduct a round of testing on the refined design, producing test bottles from plants in Alabama, Georgia, and Tennessee. Though the tests were successful, the company destroyed its test bottles—all of them, apparently, except for one. The bottle is embossed with the date November 15, 1915; the test-proof design was patented the following day.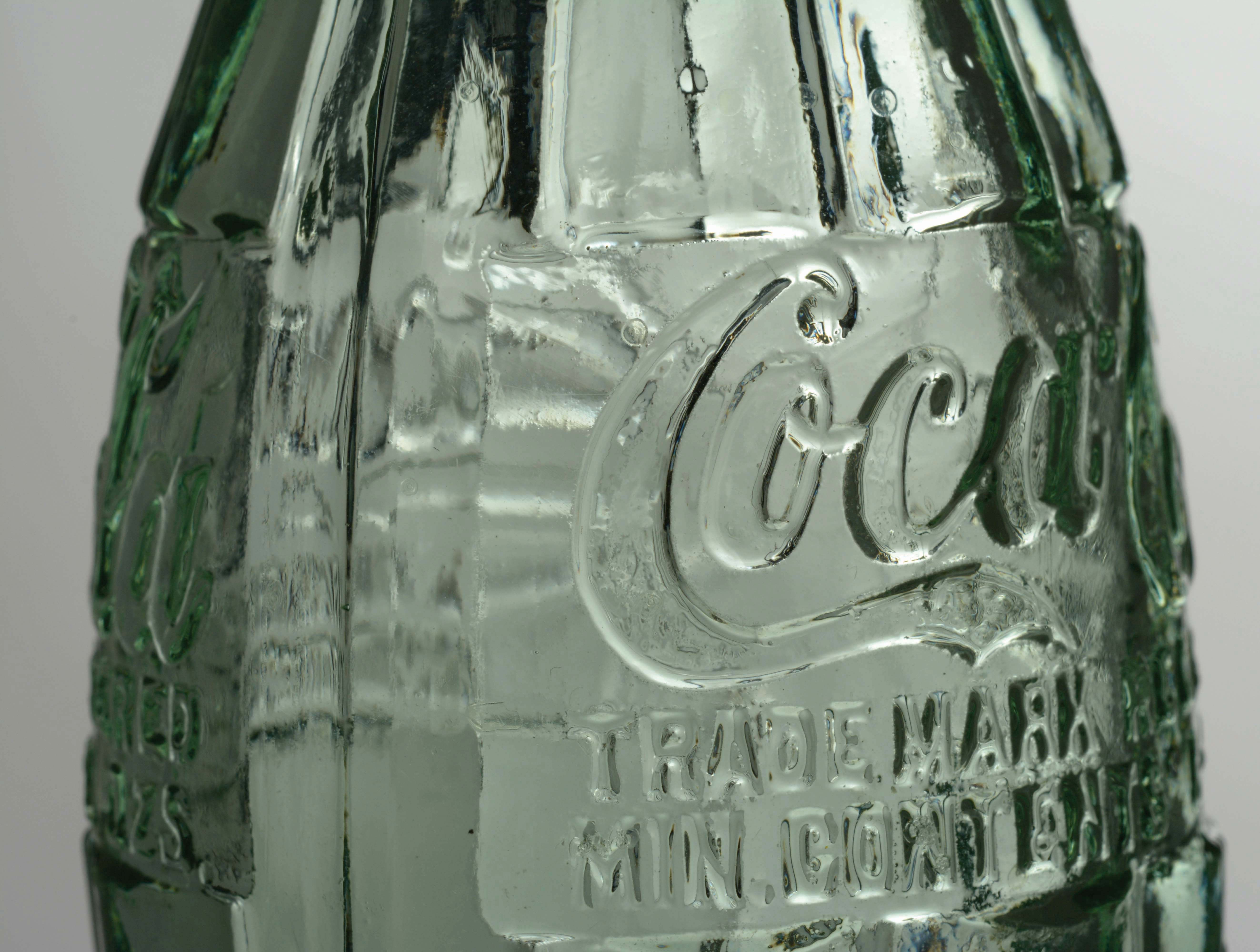 Why just this bottle survived may forever remain a mystery of the bottling arts and sciences. People, after all, had tried to find others. In preparing the lot for auction, Morphy consulted the bottle scholar Dennis Smith, who "conducted a bottle dig" more than 40 years ago in a Birmingham, Alabama, dump where the local test plant had disposed of its samples. Despite his noble efforts, Smith came up with nothing but fragments. This bottle—along with a 1933 model—was discovered in a retired Coca-Cola employee's collection of company paraphernalia. It is the only known, unbroken survivor from that original test run.
It is not, however, the oldest of all surviving Coca-Cola bottles. Two of Earl Dean's original, winning, pre-test prototypes are still around, according to JustCollecting News. One of them is kept in the company's archives, while the other was auctioned for $240,000 in 2011.
Gastro Obscura covers the world's most wondrous food and drink.
Sign up for our email, delivered twice a week.
This story originally ran in 2019; it has been updated for 2023.