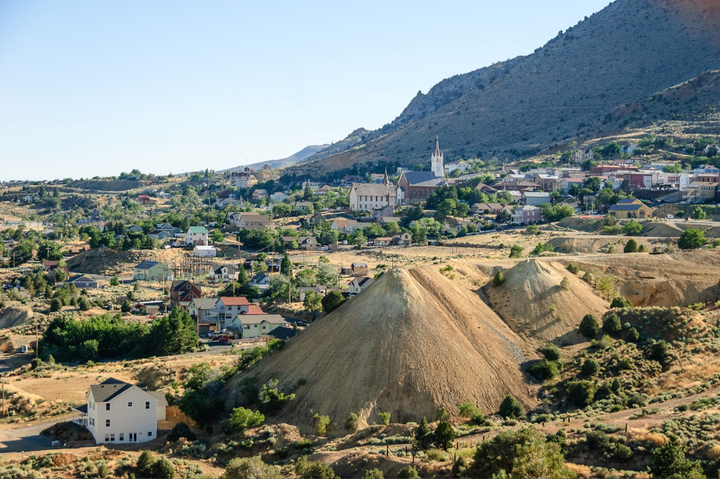 Gold, Ghosts, and Gin: The Curious Spirits and Elaborate History of Virginia City
This one-time boomtown still oozes with the spirit of the Wild West.
Roughly 30 miles southeast of Reno, Nevada, dreamers were made millionaires by the steep and arid hills of Virginia City. Established in 1859 as a stopover for California-bound gold rushers, Virginia City's wooden boardwalk led the way for prospectors from all over the world to take their turn at mining for the riches that lay beneath the city streets.
Virtually overnight, the town became a thriving mining center, with saloons and churches and sophisticated society. Over 150 years since this boomtown's beginnings, the surrounding hills still echo the essence of the brave souls that founded Virginia City.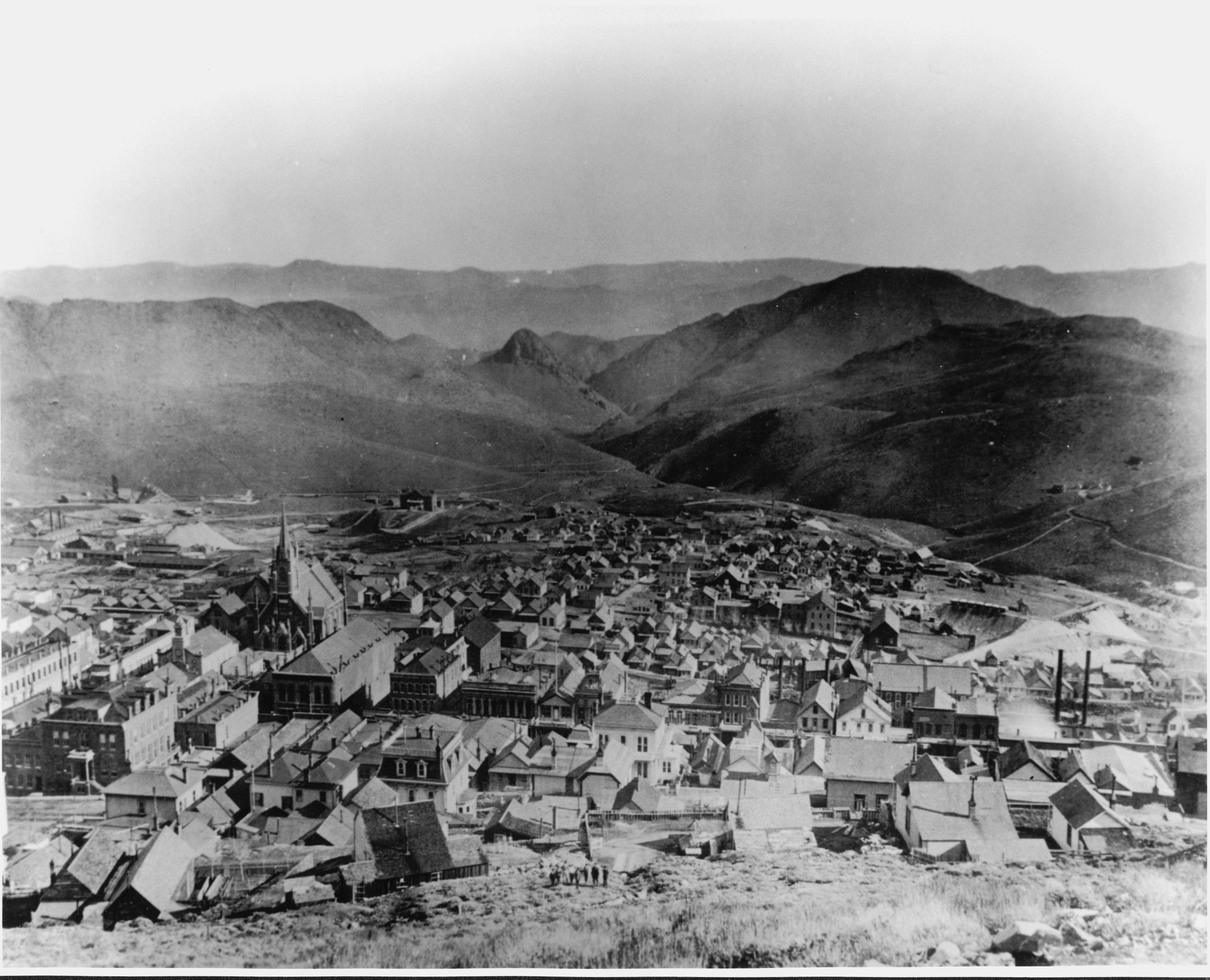 Beginnings of a boomtown
In the 1840s, while rushing for California gold, prospectors began making their way to Virginia City, since, according to local historian Joe Curtis, the town made a good stopping point before the daunting path through the Sierra Nevada mountain range. Soon, the region proved more than just a place to rest.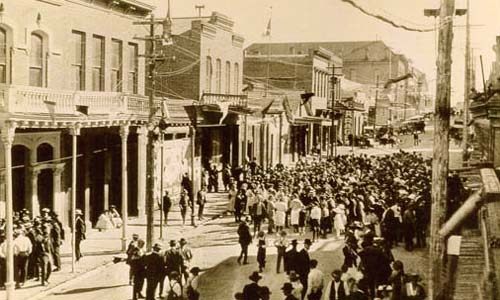 In June of 1859, one of the most significant mining discoveries in U.S. history was made in Nevada's Virginia Range. Known as the Comstock Lode, it was named after Canadian prospector Henry Comstock, the man who debatably discovered the area's rich silver-ore deposits.
"They found gold in creeks and rivers near Virginia City, and when they went on to California, they spread the word," said Curtis. "People began leaving [California] for what was called at that time the Washoe Diggin's."
At its height, the Comstock region held over 100 mines and produced 7 million tons of ore, which in today's currency would equal about $600 million. The last fully operational stamp mill, dating back to the 1860s, the Comstock Gold Mill, offers narrated tours and demonstrates how gold was processed.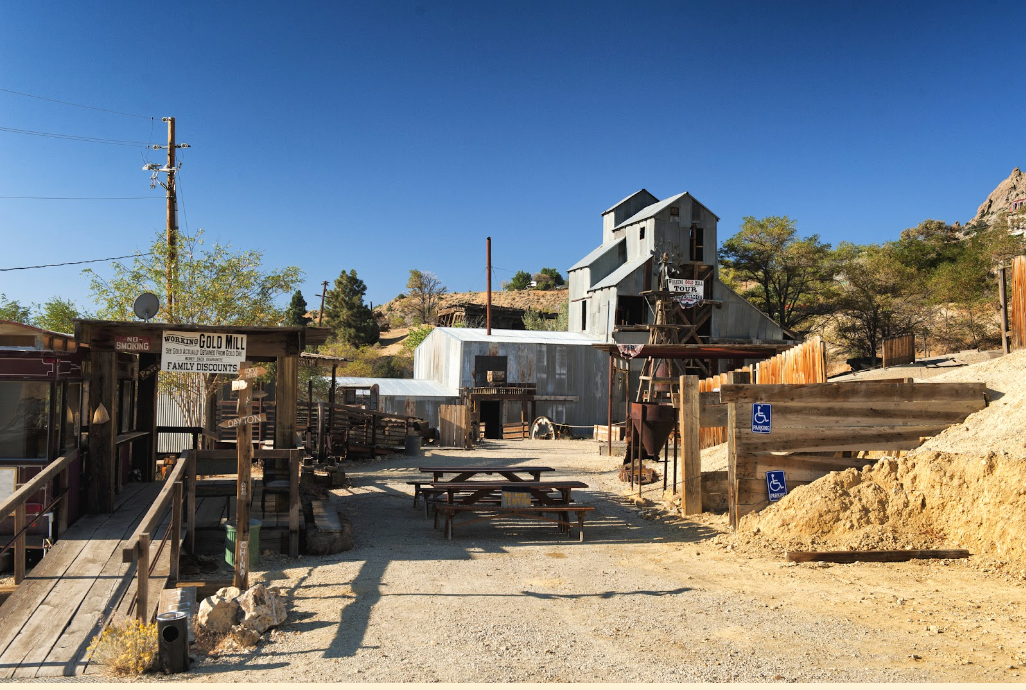 "It's one of the only places that you can walk through town and still see and go into buildings and locations that were built in the late 1800s, but it's not gimmicky, " said Leah Kruse, tourism and event manager for Virginia City Tourism Commission.
"It's not a fake town in any way. It's an actual living, breathing, historical landmark," she said.
Mining town culture emerges
Back in the days of the Comstock Lode, three communities—the Comstock of Virginia City, Gold Hill, and Silver City—were home to roughly 22,000 at the height of the barrage. (Today, the town has about 1,100 residents). Virginia City's booming population made it a coveted stop on the west-coast theater circuit.
On the western edge of town, a block up from the old courthouse, lies the center of the town's cultural identity, Piper's Opera House. "This was a sophisticated community, as opposed to the movie image of a rough-and-tumble mining camp," said Curtis.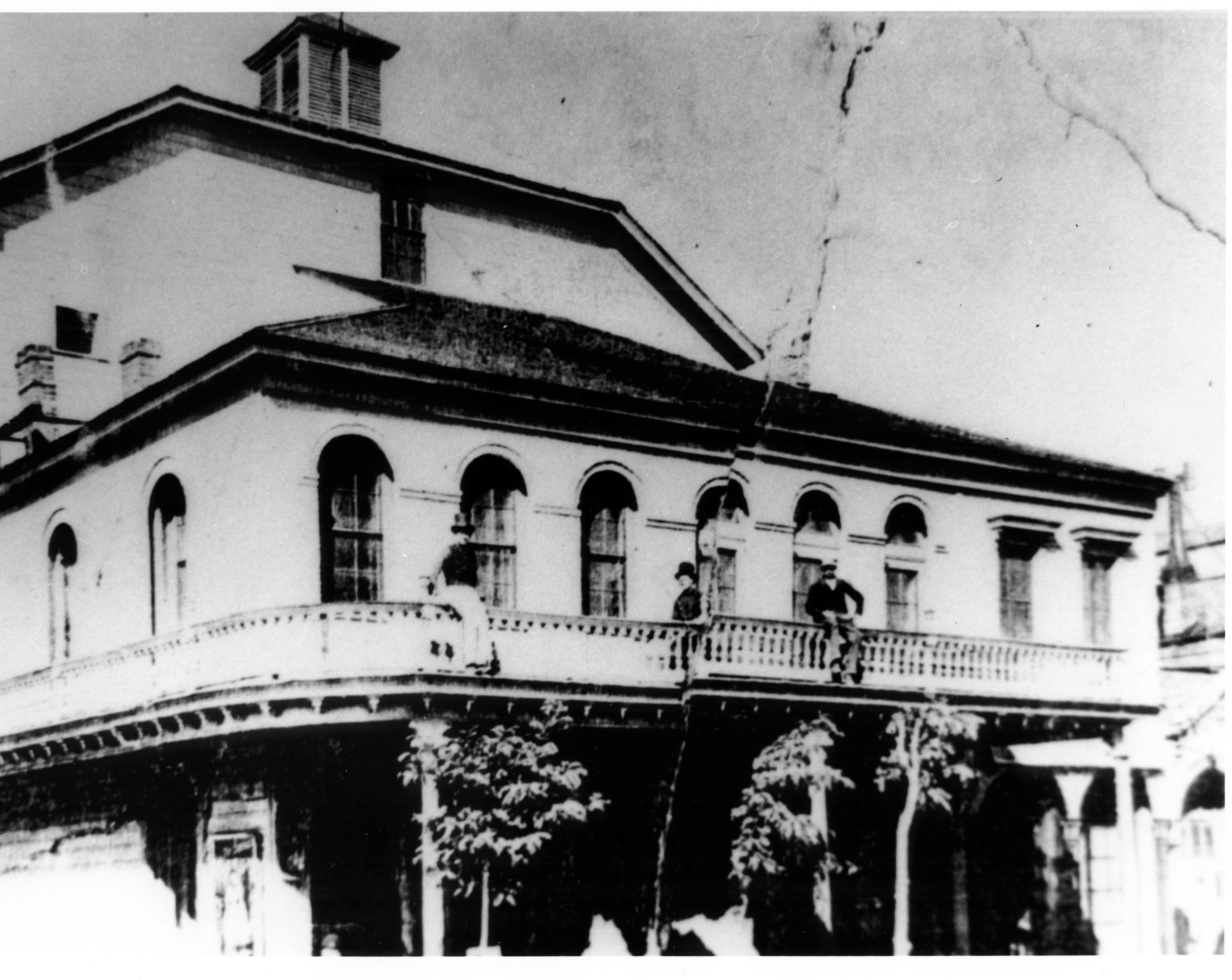 The stage showcased not only the top touring acts of the time—Italian operatic tenor Enrico Caruso, Canadian actress and comedian Marie Dressler, Al Jolson of The Jazz Singer fame, and escape artist Harry Houdini—but hosted political debates, society dances, and even boxing matches.
Samuel Clemens, who lived in Virginia City and worked for the Territorial Enterprise newspaper for a couple of years before morphing into Mark Twain, gave talks here, too.
Two fires burned the opera house to the ground, but the third and final structure stuck, and today, the theater presents live music performances and still serves as a community gathering hub, hosting bingo nights, paranormal investigations, historical lectures, and cocktail-making classes.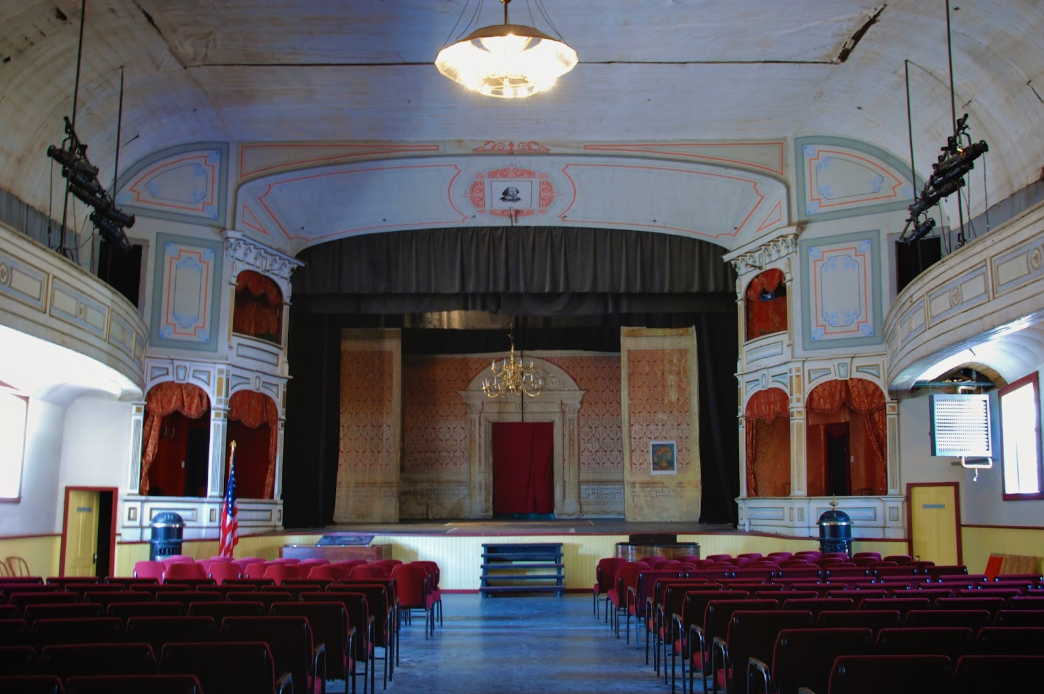 "A hard place to live"
The luster of quick riches was dulled by great loss. Frequent mining accidents, extreme weather, contaminated water, and lack of regular medical care, all contributed to the area's harsh living conditions.
At its peak population, Virginia City buried an estimated one person per day.
By the 1860s, religious groups, fraternal orders, and others took action to bury their fallen loved ones in the terraces of the surrounding hillside.
Boomtown pioneers like the Masons, Pacific Coast Pioneers, Knights of Pythias, Virginia City Firemen, Jewish and Catholic residents, and more formed a total of 14 cemeteries that, today, make up the city's official Silver Terrace Cemetery.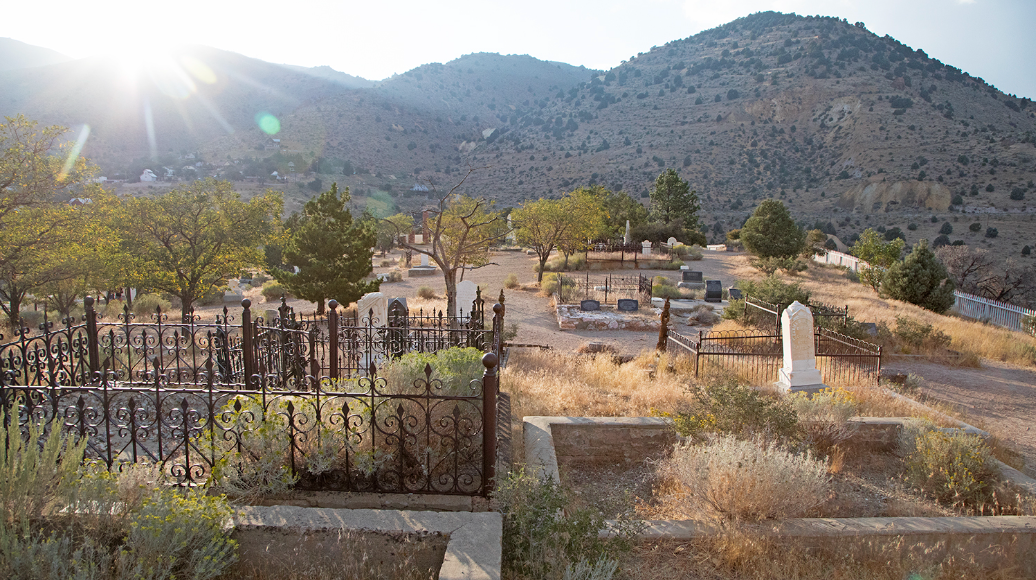 Even in death, Virginia City residents did their best to showcase the era's Victorian opulence, with intricate, handcrafted iron fences, and headstones and monuments made of Italian marble, cut stone, and wood.
An estimated 5,000 people are buried in the cemeteries, with roughly 1,200 markers remaining, largely due to theft and vandalism.
The cemeteries are open to the public daily, and in summer, the cemetery offers a living tour, when actors dress up in period costumes and guide story-seekers through the cemetery, sharing its history. Once a year, on Halloween, they open the gates for a nighttime tour.
About 100 people visit the cemetery each day. "They come to learn about history in an unfiltered context," said Candace Wheeler, a historical geographer and executive director of Silver Terrace Cemeteries and Comstock Cemetery Foundation. "And they get a sense that they came from somewhere."
"The things that are written on some of the epitaphs, or what people call the voices of the cemetery—how people felt, how people related to death—" said Wheeler, "people can't help but turn those questions inward."
One headstone on the cemetery's walking tour is of Lewis Osbiston, who died in February 1874 at just one month old. Some people didn't even name their children until they turned two years old for fear of early loss.
"It gives you an accurate but less romantic view of the Wild West," said Wheeler. "This was a hard place to live."
In search of spirits
With death knocking at the door daily, many locals tolerated tough times with a swill or two of liquor. And one of the popular saloons to wash away sorrows was at The Washoe Club. The club quickly gained the reputation across the west coast for luxurious accommodations.
Opulence abounded here, with one of the best libraries east of San Francisco, an elegant billiard room, a parlor dotted with Italian marble and bronze statues, and a luxe wine room with a noteworthy carved walnut sideboard.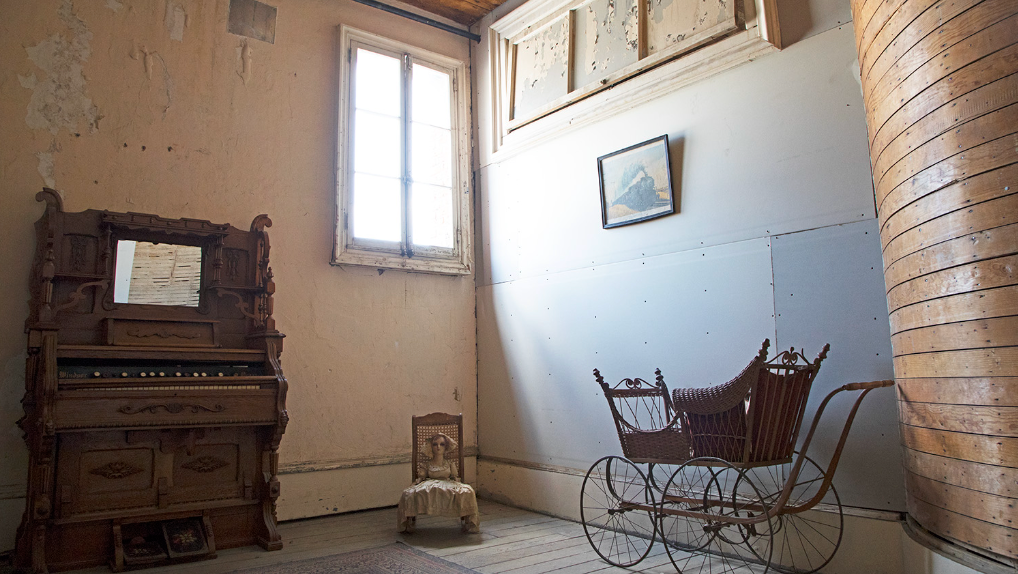 Famous guests included generals Ulysses S. Grant and Robert Sherman, actors Artemus Ward and Edwin Booth, and Darius Ogden Mills, a railroad tycoon.
The club is also known for its paranormal activity. Recently featured on the Travel Channel's "Ghost Adventures," many claim to have eerie encounters here. Ghost tours take place on the hour and take roughly 40 minutes. For the truly committed, larger groups can opt for an overnight investigation, with access to all three floors, the crypt, and the spiral staircase.
Even for the apparition-averse, the club is worth a stop for a taste of Virginia City's famed Cemetery Gin, a specialty made distilled in nearby Reno by Comstock Distillers with a blend of juniper berries, coriander, cardamom, angelica root, orange and lemon peel and, of course, its signature ingredient: Nevada pine nuts.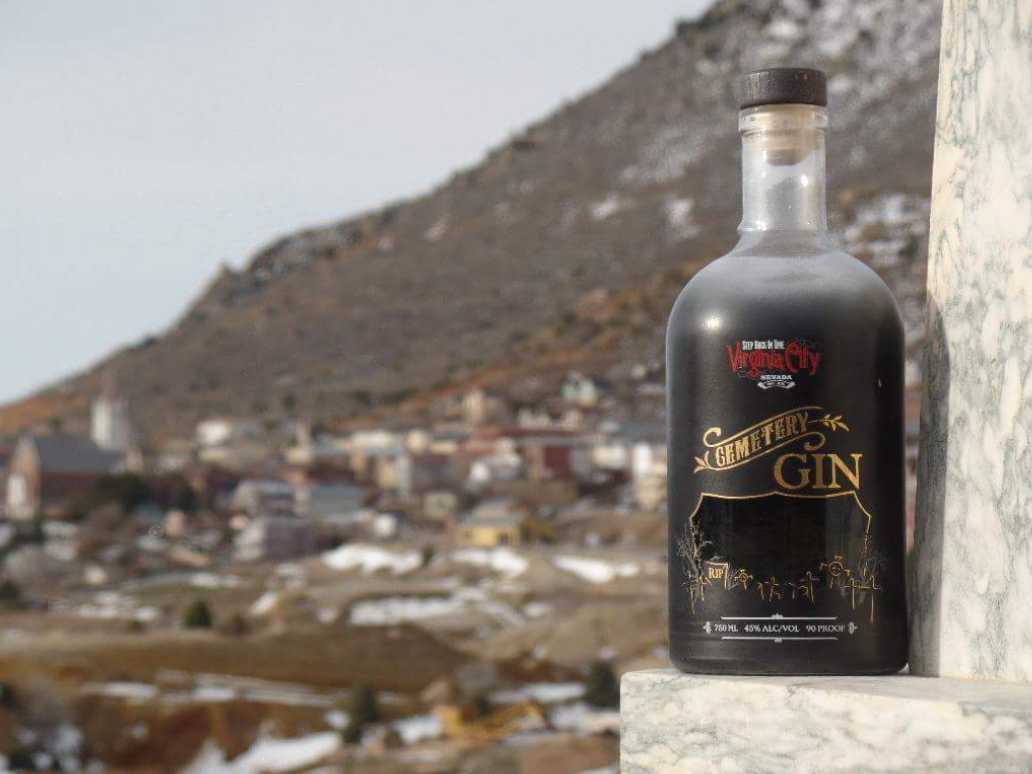 A number of other spots, like Bucket of Blood, Gold Hill Hotel, and Crown Point Restaurant, serve this specialty.
Whether looking to sample these quirky spirits in a Wild West saloon, conjure the spirit of a long-gone hopeful who once dug below these boardwalks, or chat with the residents who call this town home today, the many spirits of Virginia City live on.