Remembering the 'Ice Widows' of a Doomed Antarctic Expedition
For more than a century, their stories were ignored—until now.
In Atlas Obscura's Q&A series She Was There, we talk to female scholars who are writing long-forgotten women back into history.
In October 1907, sculptor Kathleen Bruce was enjoying teatime at a friend's home. Many fabulous bohemian types were in attendance—actors, artists, writers. But one person stood out to Bruce, Antarctic explorer Robert Falcon Scott. "He was not very young, perhaps forty, nor very good-looking, but he looked very healthy and alert, and I glowed rather foolishly and suddenly when I clearly saw him ask his neighbour who I was," she later wrote in her diary. Within the year they were married. Four months after that, Bruce was pregnant. And three years later, her husband was dead. After reaching the South Pole on his second Antarctic expedition, only to discover a Norwegian team had beaten them there, Scott, Edward Wilson, Edgar Evans, Lawrence Oates, and Henry Bowers all perished in their attempt to return to base camp.
The tragic story of the Terra Nova Expedition has always centered around the five men who trekked into the icy expanse in November 1910, but never trekked out. The widows they left behind have long been relegated to the role of supporting characters. In her new book Widows of the Ice: The Women That Scott's Antarctic Expedition Left Behind, author Anne Fletcher recenters that story around the wives of three of the explorers: Kathleen Scott, Oriana Wilson, and Lois Evans.
Atlas Obscura spoke with Fletcher about what including their stories reveals, intrusive press, and why she likes Robert Falcon Scott more because of Kathleen.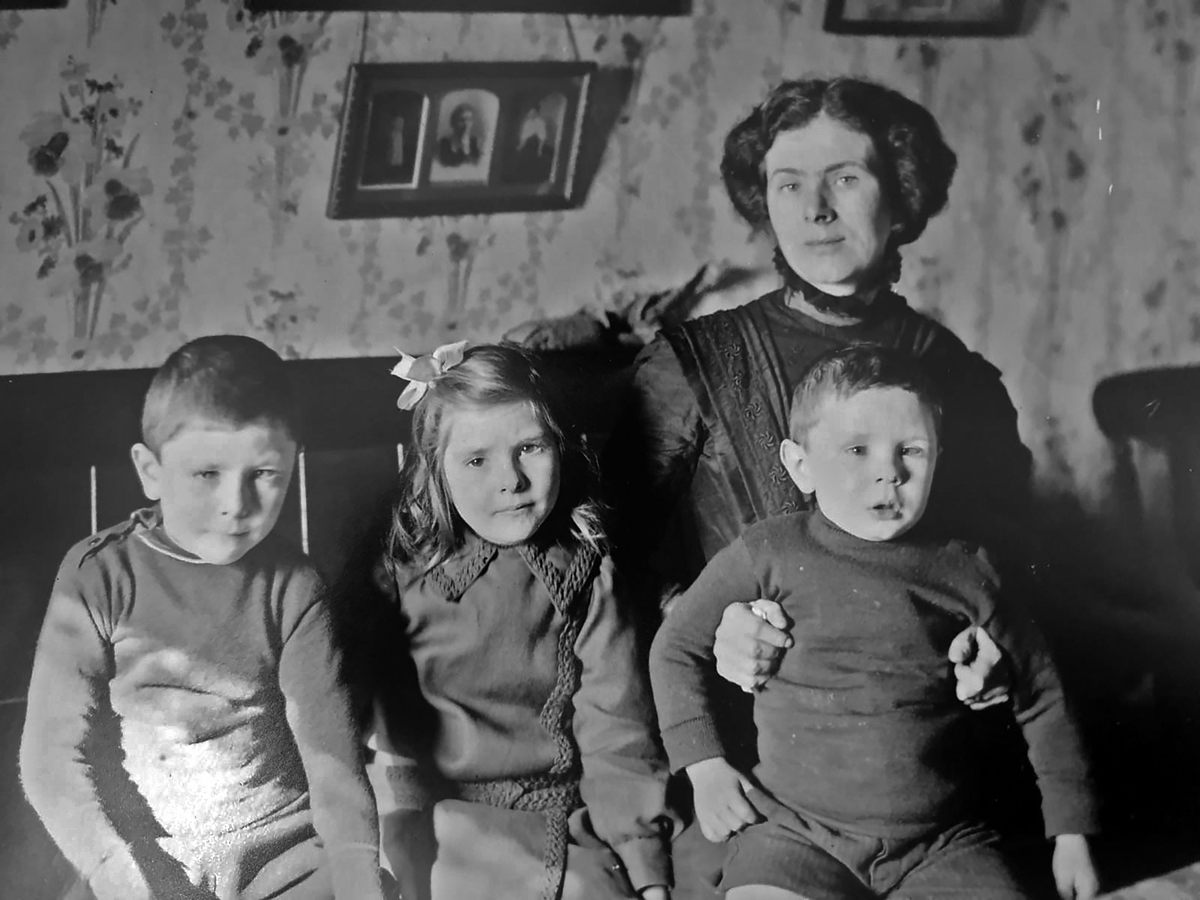 Why did you want to tell the stories of these three women?
I was taught history at school in the 70s and I read history at university in the 80s, and I don't think, other than Elizabeth I and Queen Victoria, we ever talked about a single woman. I got thinking about the "Great Man" version of history and I began to think, surely, there must have been women in these stories. And I landed on Scott. Of the five men who went to the South Pole, including Scott, three of them were married. So it was those three women that I wanted to know about. What happened to them when the guys didn't come back?
What were their lives like?
Oriana Wilson had a fairly sheltered life. She's a middle-class English girl who helped her father run a school. She marries this man, Ted Wilson, anticipating that she will settle down as a doctor's wife. Just before they get married, he gets the offer to go on Scott's first expedition to the Antarctic, the Discovery Expedition. So within weeks of their marriage, he's gone for two and a half years. She follows his mission and is reunited with him at the end of that expedition in New Zealand. She then supports him in the writing up of all of his findings. She is never happier than sitting at his side, helping him do his notes, cooking for him.
Kathleen Scott is the polar opposite—very similar upbringing to Oriana, but very different personalities. She becomes a great sculptor and trains in Paris with Auguste Rodin. She has friendships with great artists, great writers, and she's part of this very literary world in London when she meets Scott. She isn't interested, really, in marriage because she doesn't want to get tied down, but they make a very good partnership. They both want to support each other. He didn't want to stop her from being a sculptor and traveling. And she didn't want to stop him from going back to the Antarctic. They have a child almost immediately, Peter Scott. She throws herself wholeheartedly into the arrangements for the Terra Nova Expedition. She goes with him on fundraising expeditions. So she's a much more modern woman than Oriana.
Lois Evans grew up in Wales, in Swansea, and then as a teenager moved to a very remote part of the Gower Peninsula and married her cousin, Edgar Evans. Edgar joined the Navy at 15, so he's a proper seaman. He'd gone on the first expedition with Scott. When he comes back he gets engaged to Lois, and she would've been expecting to be a sailor's wife. They have three children quite quickly. But, in that time, he has an affair with a woman who bore twins that were his. But Lois and Edgar reconcile and when she speaks about him later it's in very fond terms.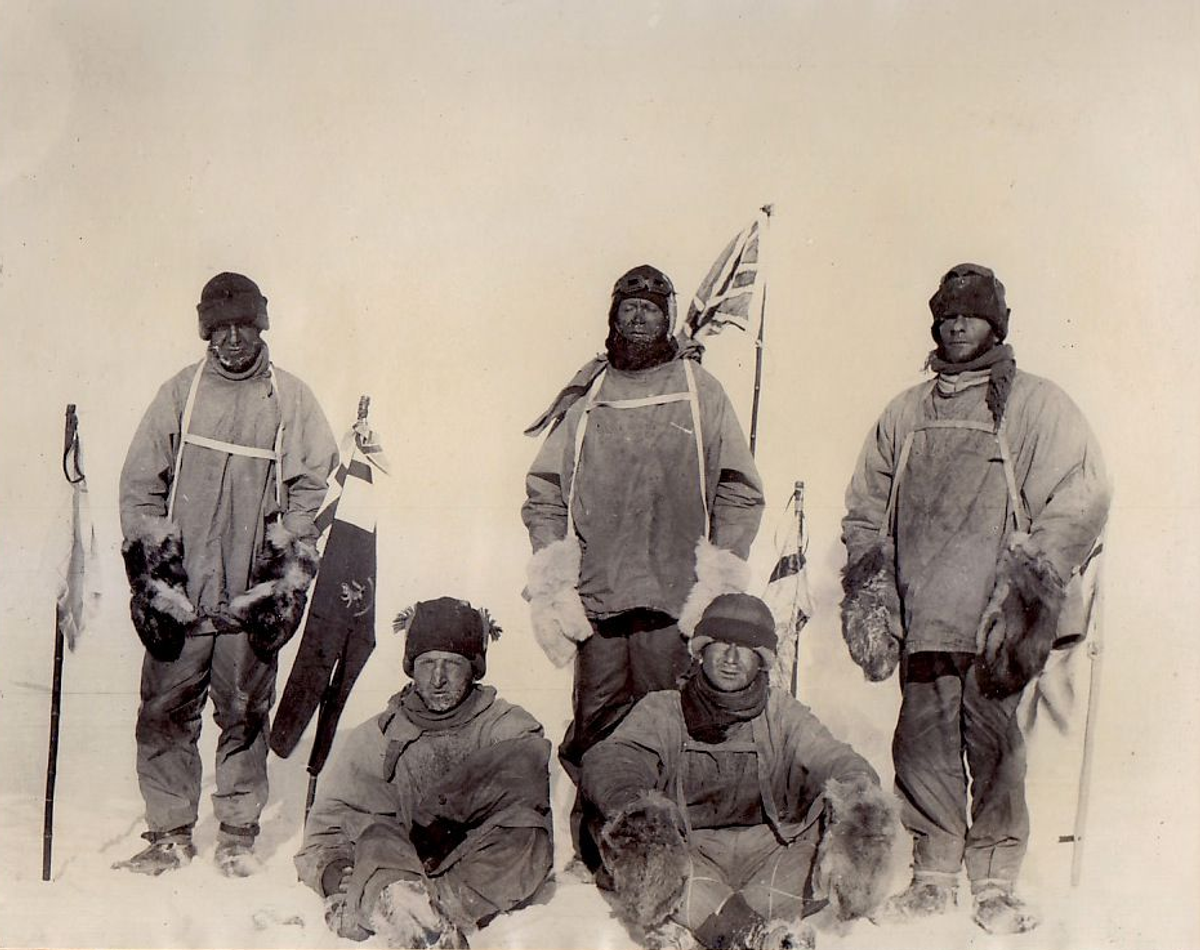 What happens when they learn the news of their husbands' deaths?
In fact, the husbands had been dead a year by the time the news came out. The authorities were very keen that the family would find out first, but it all went wrong for various reasons. Oriana was already in New Zealand; she had traveled out there to meet Ted. As the train pulled into Christchurch station, she sensed something was different. She learned about her husband's death from a newspaper seller.
Kathleen was on her way to meet Scott as well, and was on board a ship when the news broke. So the captain of the ship had to go and tell her that Scott was dead. But she didn't know any of the circumstances, and she had the rest of the voyage waiting with all the terrible thoughts about what had happened.
Meanwhile, Lois had, I think, the worst experience. Officials had sent a telegram to tell her what had happened, but by the time it got there the news had broken in the newspapers. She was the only widow left in the country. So journalists tracked her down and turned up on her doorstep, so she had to process the news of Edgar's death at the same time as being interviewed by The Daily Telegraph and various other newspapers. So what you get is these three women and their children caught up in this story that breaks across the whole world.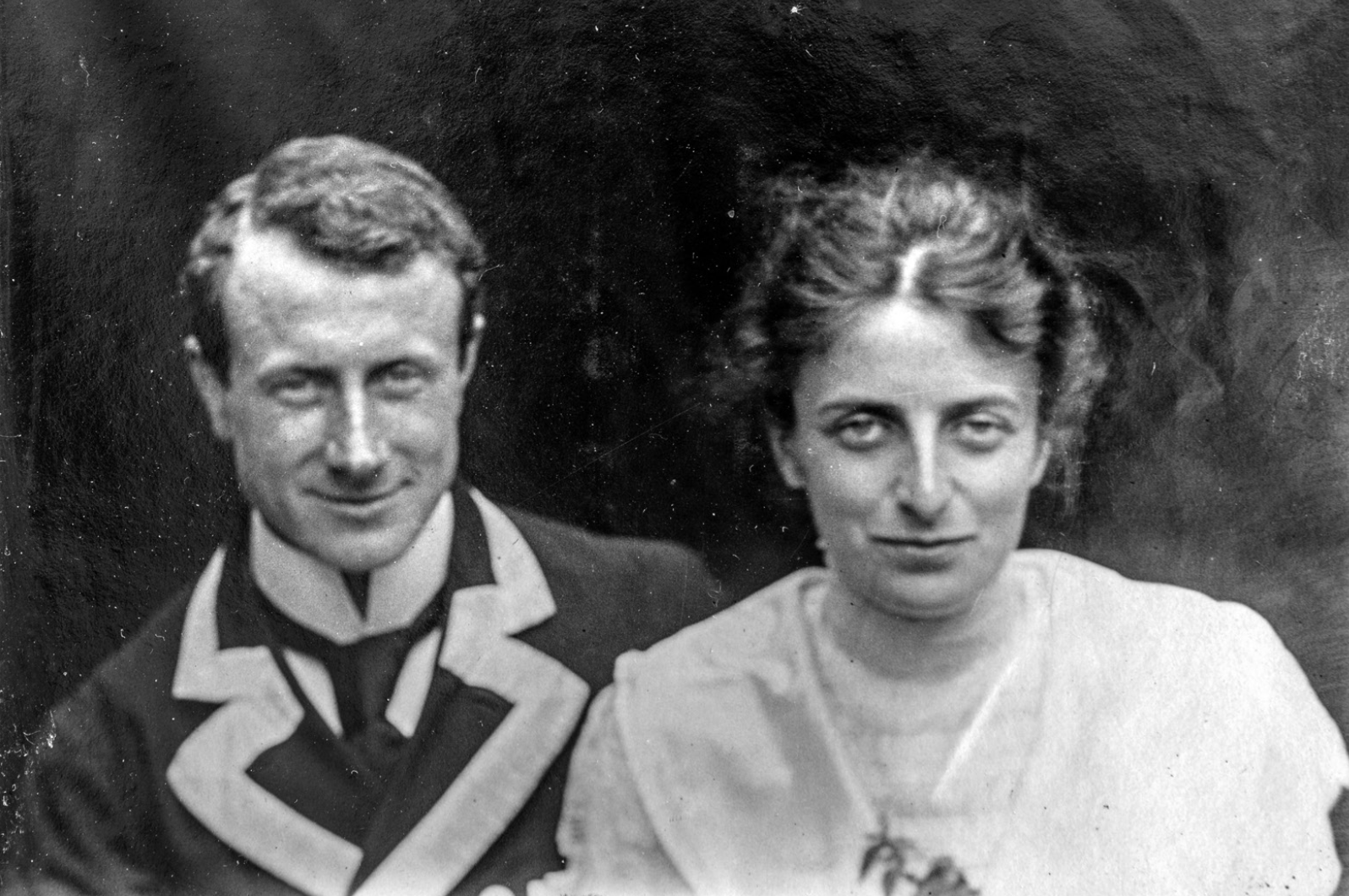 How do their lives change in the wake of public scrutiny?
For Lois, it's a brief focus on her in the press and then her life normalizes. For Oriana, because she's keen to keep Ted's legacy going and wants his paintings to be appreciated, there are moments when she's in the spotlight again. But I think Kathleen is the most interesting one here because she becomes a celebrity in her own right. There are real parallels between her and Jacqueline Kennedy. She's the hero's wife. There's this feeling that if you are the widow of a national hero you somehow should just set yourself in aspic and just be this grieving figure.
What does this all add to the history?
My approach was to take a great event that we've always thought was all about men and see how it changes if you put the women back in. And I think it changes by becoming less glorious. The Terra Nova Expedition is presented to us as this sort of wonderful sacrifice. That's not the case for their wives and children. If you put the men's relationships back into the story, they become more human.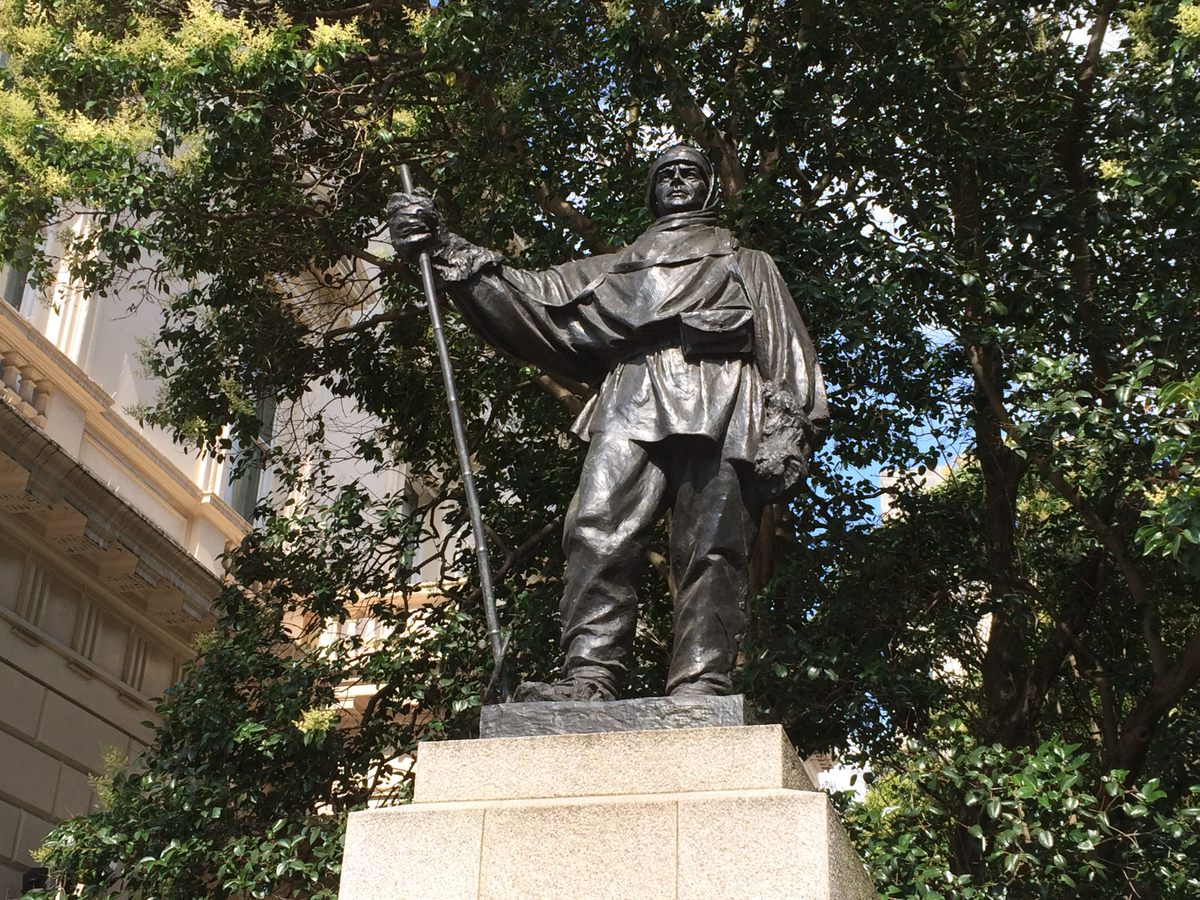 Do you see the husbands differently now?
Well, I like some more and like some less. I like Robert Falcon Scott a lot more than I did—the fact that he admired a woman like Kathleen. He's got this reputation of being quite taciturn and a bit boring and strict, but his letters to her are incredibly poetic and lovely. Ted Wilson, I'm a bit less keen on. I find him much more selfish in his relationship. Then, of course, with Edgar, there's the affair. That's always interesting, isn't it, finding out about betrayals and forgiveness? They become far more real.
This interview has been edited for length and clarity.