Cooking a Microwave Feast, 1980s-Style
Is it possible to nuke a decent boeuf bourguignon?
THIS ARTICLE IS ADAPTED FROM THE SEPTEMBER 9, 2023 EDITION OF GASTRO OBSCURA'S FAVORITE THINGS NEWSLETTER. YOU CAN SIGN UP HERE.
Recently, my friend Rachel found a pile of 1980s cookbooks on a curb and gave them to me as a housewarming present. The one that caught my eye was The JCPenney Microwave Cookbook, with its colorful cover showing a rack of lamb, roast beef, and a ham, all presumably cooked in a microwave.

The whole book is a peek into the past, to a time when microwaves were the hot, new appliance. "Welcome to the most versatile system of food preparation ever devised by man," boasts the inner cover. The cookbook sets out to prove that statement with recipes for dishes that people today would never, ever, cook in a microwave.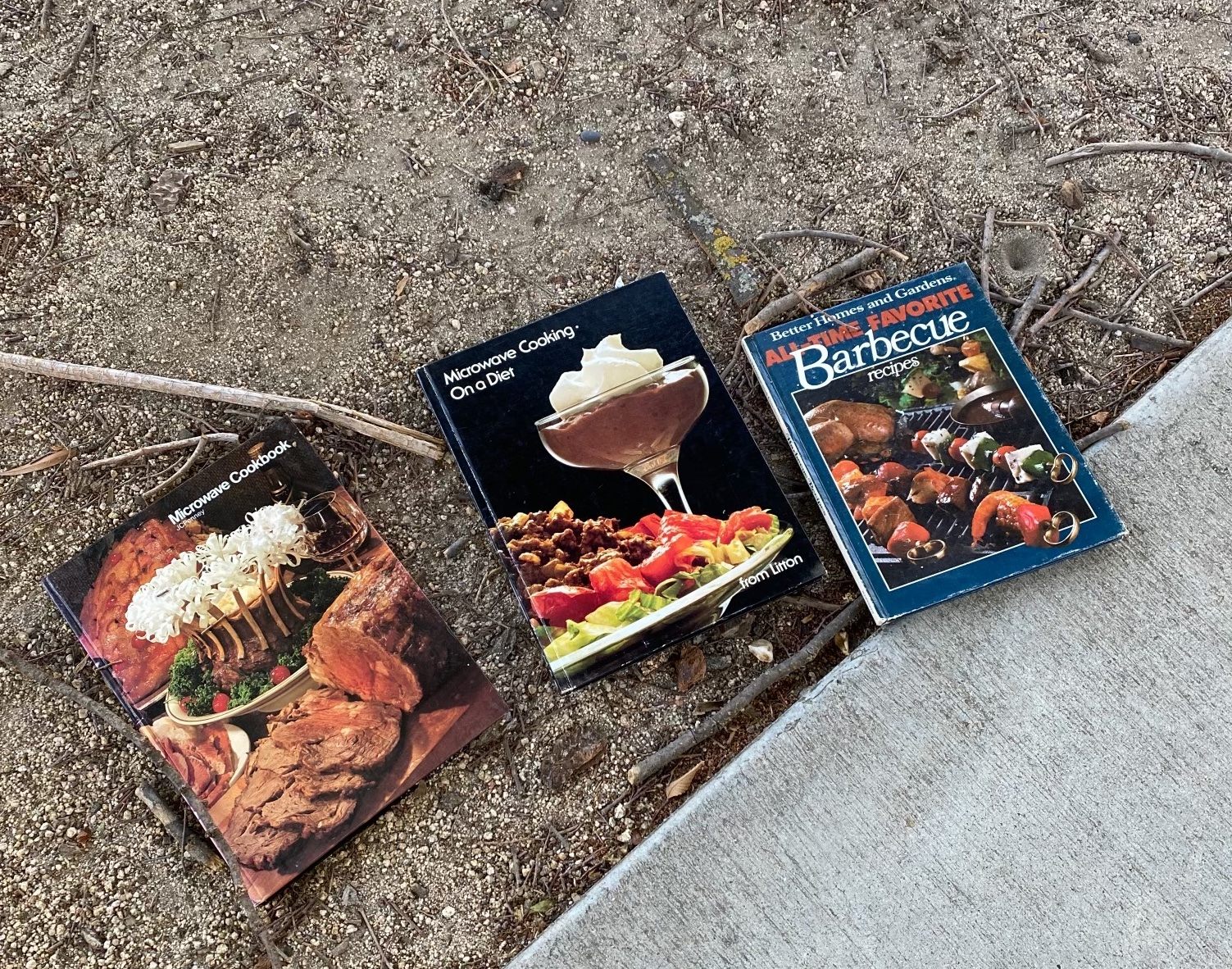 Like many 20th-century cookbooks, there is a section of themed menu ideas for entertaining. Fired up, I decided that I would host a dinner party consisting of only recipes from this book. Paging past ideas from Italian Fish Bake to Luau Poultry, I decided on a menu called Friendly Company: vichyssoise (the cold potato-leek soup), boeuf bourguignon with egg noodles, a green salad (not microwaved), and strawberry soufflé.
My first step was to buy a $15 microwave from Goodwill (my new place didn't come with one). Then, with my ingredients and three gleeful dinner party guests/assistants, it was time to cook.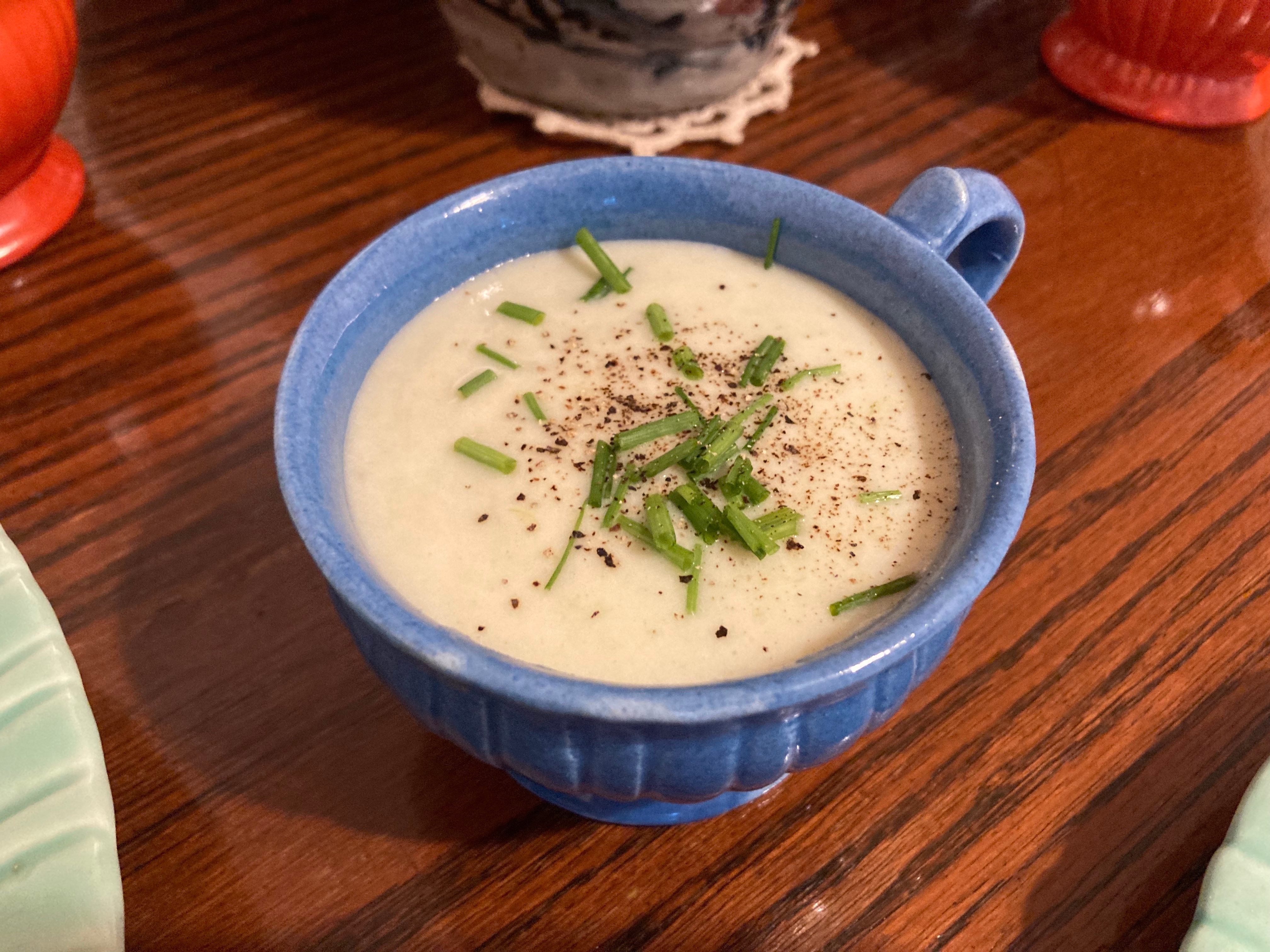 Vichyssoise
Vichyssoise, in case you didn't know, was invented by chef Louis Diat over a hundred years ago, based on a rustic potato soup from his childhood. It became a huge success at the Ritz-Carlton when he served it puréed and cold.

This was very easy to make in the microwave. After all, the main ingredient is potato, and microwaves are great at potatoes. The best way to cook them, I've found, is to punch some holes in the tubers with a knife, then cover them in plastic wrap for a fast steam.

The recipe called for cooking the leeks and butter together in the microwave, then puréeing them with milk, broth, and the cooked potatoes. After another bout in the microwave, I added cream and sherry, chilled it thoroughly, and served the soup with a garnish of chives.

Here are the reviews:

Guest 1: It was very good. I was skeptical about cold soup, but it was less weird than I thought it would be!
Guest 2: I liked the texture and the savoriness. If I weren't lactose intolerant, I would have had more.
Guest 3: It was surprisingly flavorful!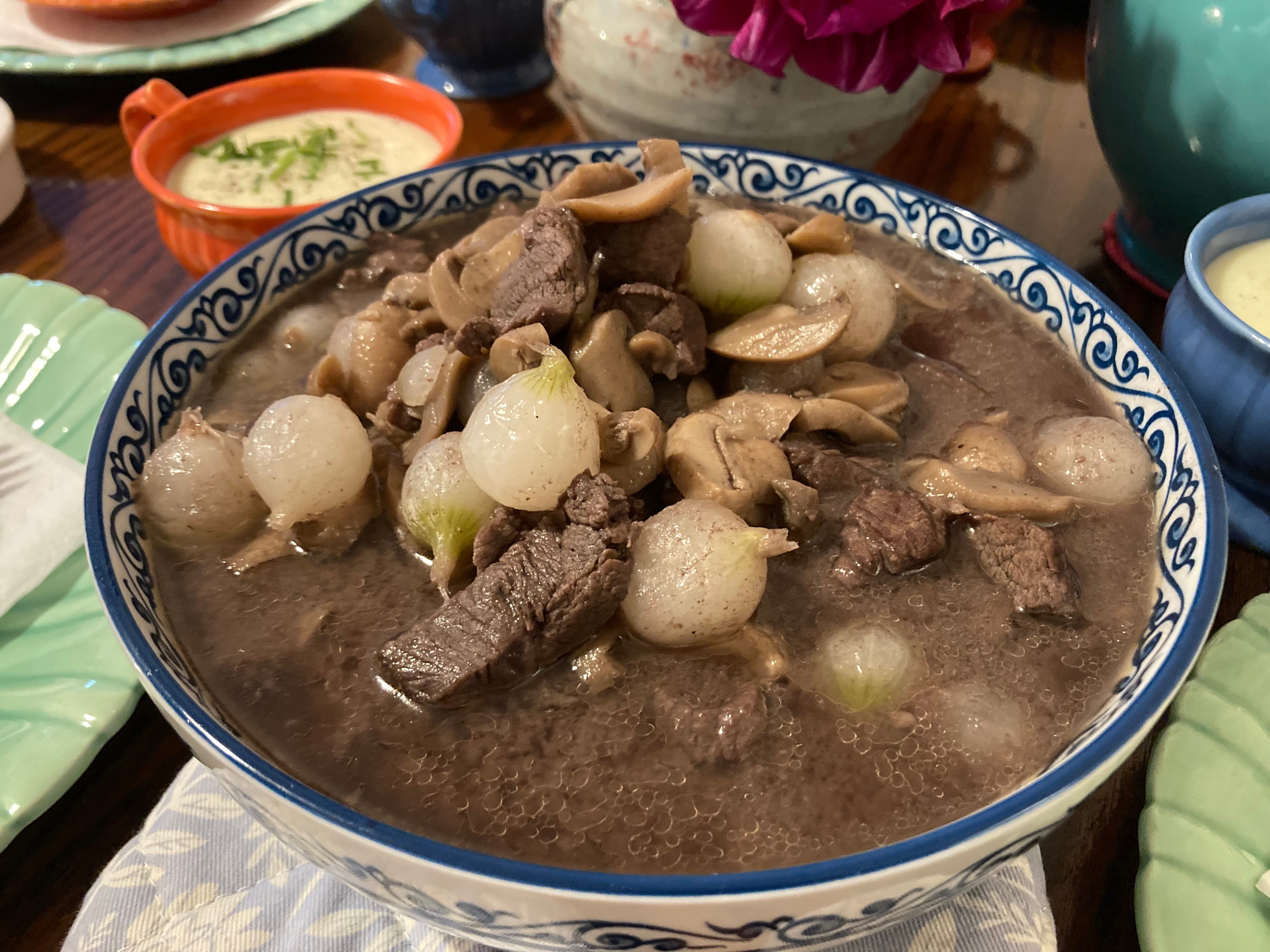 Boeuf Bourguignon
I was very skeptical that a microwave could produce anything like an edible boeuf bourguignon, a classic French dish of beef and mushrooms cooked with wine. I gingerly heated up brandy in the microwave, then set it on fire with a match. Then, I cooked the beef, red wine, flamed brandy, and seasonings in the microwave for 30 minutes. After adding the vegetables, I cooked everything for another 17 minutes.

It might sound like a doomed project, but here's the thing: This cookbook really emphasized the importance of changing the microwave's power levels to adjust cooking speed. The beef had to be cooked for nearly 45 minutes at power level 2, or 20 percent of the default cooking speed, to keep it from getting overcooked.

This turned out to be the trick. At the end of the second round of cooking, I opened the microwave to a cloud of boozy steam. One guest fished out a piece of beef and tried it. Instead of the overcooked, withered chunks we had expected, "it's surprisingly edible," she said. "I thought it'd be all mushy and stuck together," someone else agreed.

In my opinion, the finished dish was just adequate. Without browning the beef or onions on the stove, the taste was flat and the dish looked watery. But the beef itself had a normal texture, which is more than what we were expecting.

Here's how my guests weighed in:

Guest 1: I was most afraid of making the beef. It was definitely lacking flavor.
Guest 2: It was surprisingly tender. It needed more seasoning, but that's the recipe's fault, not the microwave's fault.
Guest 3: The beef was the most exciting thing to cook. It's kind of amazing that it didn't turn out terrible.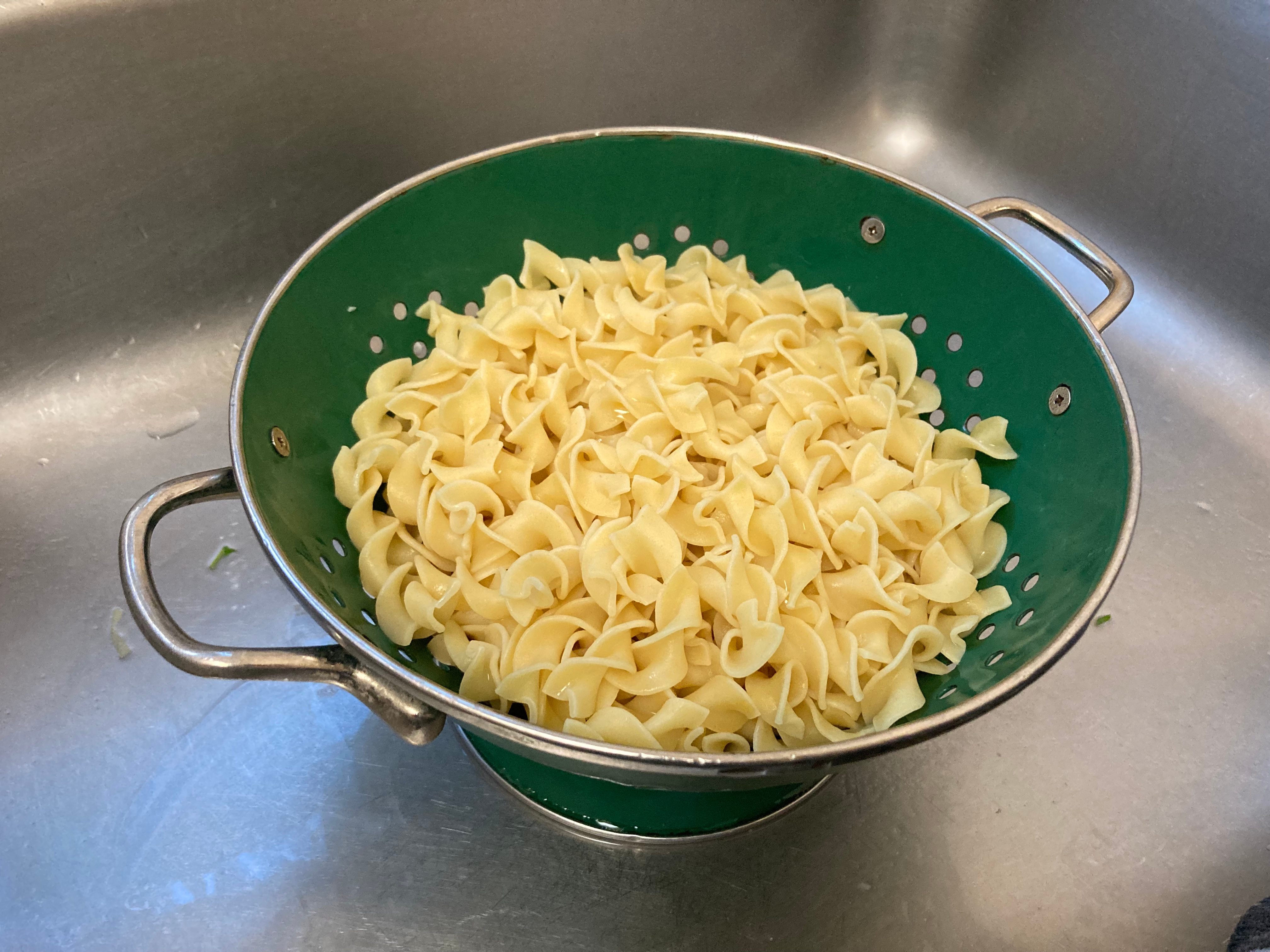 Egg Noodles
Microwaving any kind of pasta seemed like a recipe for disaster, and I had images of gluey, hard-centered noodles in my head. The instructions said to boil water in the microwave, then to add the noodles to the water, microwave them on high for five minutes, and let them stand in the hot water for three minutes afterward before straining.

To everyone's awe, the noodles came out perfectly.

Guest 1: Why don't we cook all noodles in the microwave?!
Guest 2: They weren't soggy at all.
Guest 3: But boiling the water in the microwave took a long time.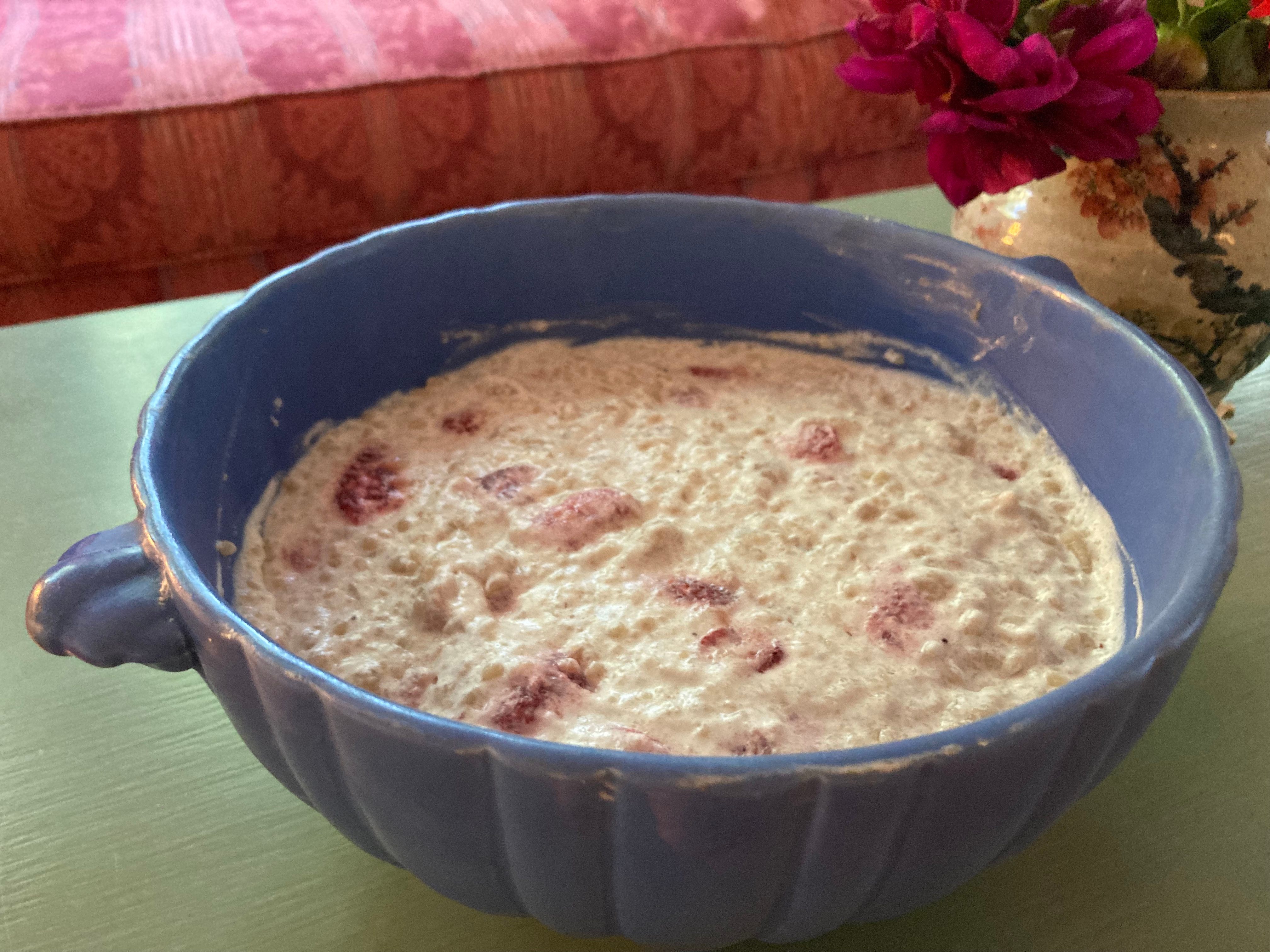 Strawberry Soufflé
Strawberry soufflé is a very fancy name for what is basically a Jell-O salad. The dessert needed time to set and chill, so the morning of the party, I got to work.

First, I mixed together gelatin, water, sugar, egg, and the syrup from a bag of defrosted strawberries, then microwaved the mixture for five minutes at power level 7. Then, I added more cold water, and let it sit in the fridge. The recipe told me to wait "until mixture mounds slightly."

This is where things went (slightly) wrong. I assumed that instruction meant "until the mixture was slightly solid," but I got distracted beating egg whites and whipping cream. So when I finally pulled the gelatin out of the fridge, it was pretty dang solid. Grimly, I mixed the strawberries in with the gelatin, which flaked into small chunks, then folded in the egg whites and cream. The recipe also suggested adding red food coloring to make the dessert more vibrant, which I ignored.

The result was ugly, but light and refreshing—not a bad way to end this microwave adventure.

Guest 1: I had three servings. But it's good that the lights were dim.
Guest 2: Yeah, it tasted better than it looked. I had two servings. The chunks gave it a good texture.
Guest 3: I had two servings. I think it would have been improved, though, with red food coloring.
Gastro Obscura covers the world's most wondrous food and drink.
Sign up for our email, delivered twice a week.