The Museum Where Racist and Oppressive Statues Go to Die
Germany has found ways to display problematic monuments without elevating them.
Last year, Urte Evert received a 400-pound church bell imprinted with a small but unmistakable swastika, and she faced a conundrum. Evert is the director of the Citadel Museum in the Berlin suburb of Spandau, and the bronze bell—cast in 1934 for the ascendant Nazi regime—hung at the nearby Evangelical Church of Hakenfelde until the astonishingly recent date of 2017. Evert hoped to add the Nazi artifact to the museum's permanent collection of toxic monuments: busts of militaristic Prussian rulers; statues of Aryan athletes and warriors; and an eight-ton granite head of Vladimir Lenin, which took two years of political and bureaucratic wrangling to dig out of the ground. But first, Evert had to weigh the risks of exhibiting a church bell installed during the Nazi period. What would the bell represent, and what could visitors learn from it? And could it become a kind of shrine for members of far-right or neo-Nazi groups?
Evert's job at the Citadel Museum, which is housed in the former provisions depot of a Renaissance-era fortress, is to critically examine the culture of monuments. Rather than scrubbing the area of statues that symbolize racism, antisemitism, and other forms of violence and oppression, the museum aims to contextualize the past, putting uncomfortable realities on display in productive, educational, and sometimes challenging ways.
"Inside the museum, visitors confront at eye level statues and monuments that used to represent power," Evert says. "You can touch everything. Nothing is put on a pedestal. You can talk about what makes you mad." Since December, the Nazi church bell has been on permanent loan. It inspired a special exhibition on Spandau's churches under National Socialism, a collaboration between college students and the museum.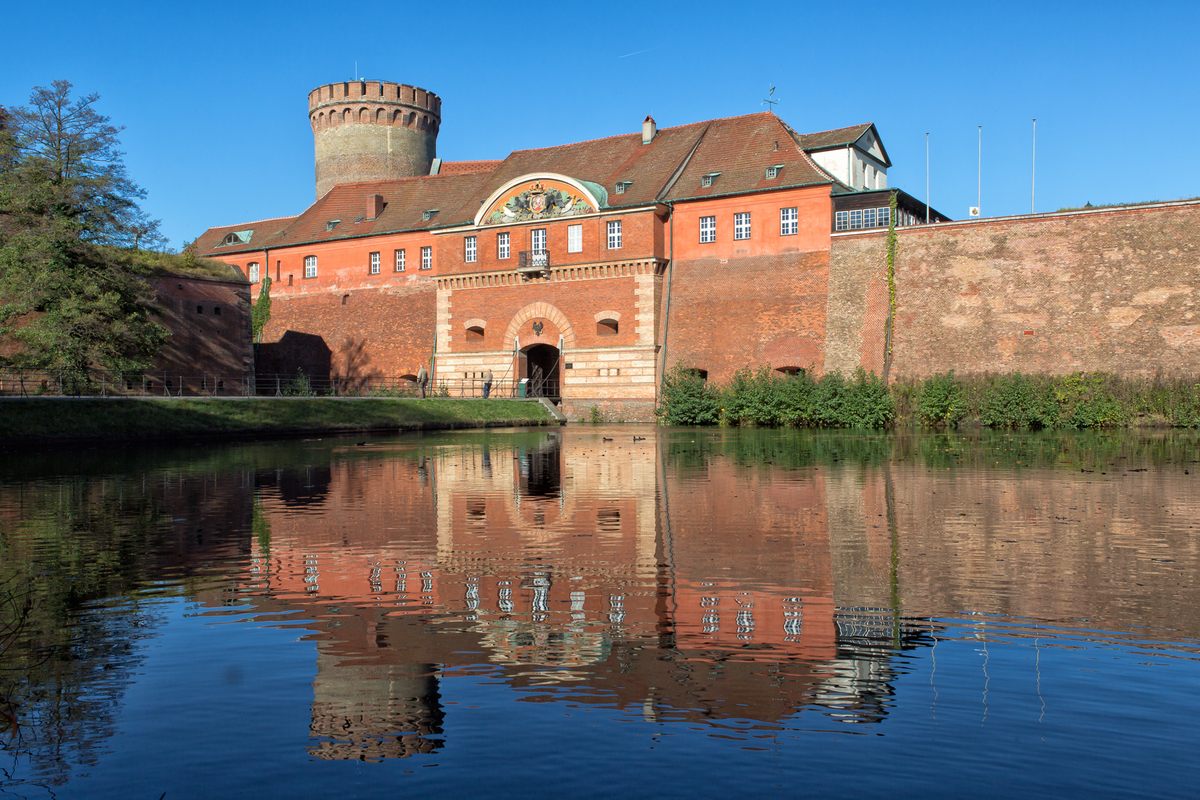 Before a two-month coronavirus closure this spring, schoolchildren could be found clambering over Lenin's head while tourists rested at the feet of disgraced Prussian monarchs. The museum's first month of reopening, in May, coincided with worldwide protests for racial justice, sparked by George Floyd's murder by a Minneapolis police officer. As protesters toppled confederate statues and dumped colonial monuments into city harbors, reporters and camera crews converged on the Citadel Museum to cover its idiosyncratic approach. This was a place where symbols of racial violence and state terror were not dismantled, banished, or even hidden away in storage, but displayed for the public to inspect and discuss. "The goal has been to make history tangible," Evert says.
The idea for a museum of spurned monuments came from Andrea Theissen, the former director of the Spandau Citadel, who curated the opening in 2016. Each statue was left in the condition she received it—many were dismantled under orders from the Allies—complete with bullet holes and damage from bombs. The museum's message is clear: A monument is not a descriptive account of history, but instead a historical artifact that tells a story about power. In a setting that invites scrutiny, visitors can study Berlin's monuments to grasp more clearly who had power and how that power was used.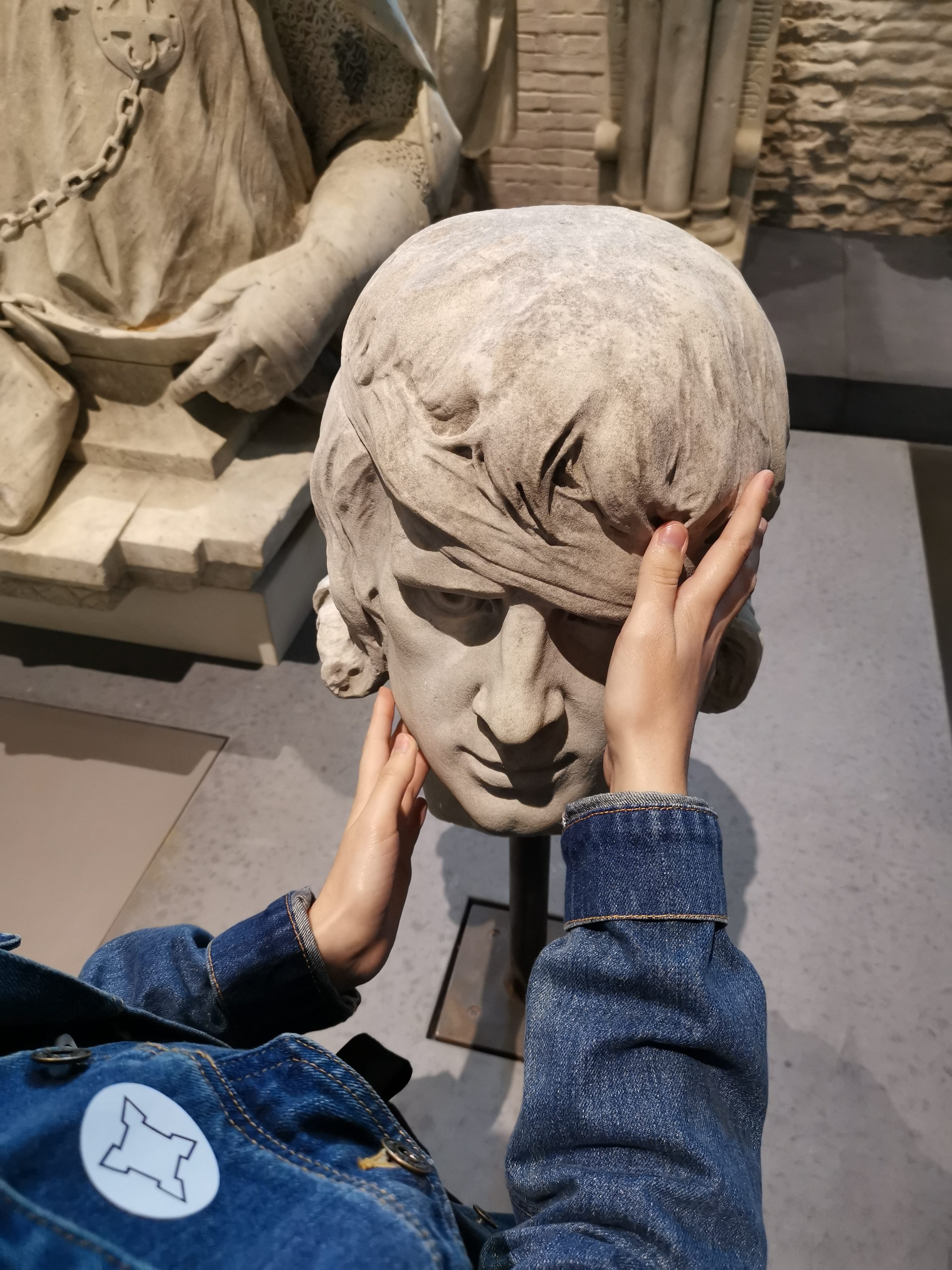 For the philosopher Susan Neiman, whose 2019 book Learning from the Germans compares American approaches to slavery and centuries of racial discrimination to Germany's efforts to come to terms with the Holocaust, "The Citadel is one good example of what to do with monuments that no longer represent values we choose to honor." When the museum invites visitors to "play" with monuments, literally, Neiman says it "helps to deflect any tendency to nostalgia. At the same time, the play is clearly serious, and opens the way towards thoughtful discussion of the past and its values."
Beyond the museum, the work is far from done. Some Berliners are currently criticizing streets and squares named for colonial leaders, while others are calling for the removal of monuments to Otto von Bismarck, Germany's first chancellor and the convener of the 1884 Berlin Conference, where European leaders carved up the African continent to murderous effect. An antisemitic sculpture at the Wittenberg church where Martin Luther preached has been tied up in legal proceedings, and statues of Immanuel Kant, the Enlightenment philosopher who wrote that white men were superior to women and people of color, have ignited arguments about Kant's place in German history and culture.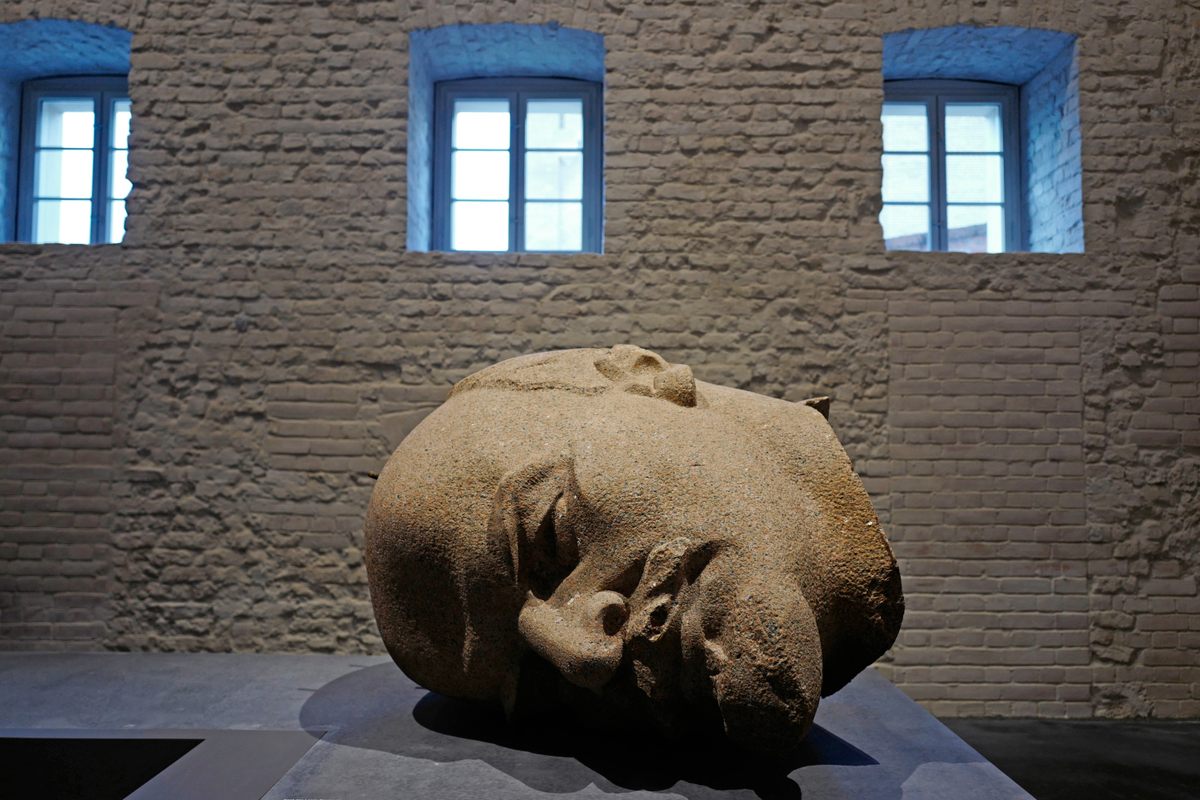 "We need to de-heroize these monuments to take away the heroic appeal," says Jürgen Zimmerer, a professor of global history at Hamburg University and an expert on Germany's colonial past. Rather than erasing all monuments, he suggests using them to critically examine history. "This can be done by laying them down, or placing them upside down," explains Zimmerer. "That way, everyone passing by would be forced to engage with the monument in question."
For Neiman, many of Berlin's historical sites hold potential lessons for Americans. "Nearly every single Berlin monument erected in the last 30 years was the subject of debate, often lasting for years, over what to put up, what to take down, and what to put in its place," Neiman says. The city's scholars, politicians, and citizens regularly clash over designs for new memorials and plans to update museums. While Neiman hasn't always agreed with the outcomes, "that is democracy, and that is how we learn," she says.
"It is a great mistake to describe the monuments as history or heritage," Neiman goes on. "We don't memorialize every piece of our histories. We pick and choose those men and women whose lives embodied values we want our communities to share."
You can join the conversation about this and other stories in the Atlas Obscura Community Forums.