Thieves Infiltrated the Paris Catacombs to Steal $300,000 of Wine
An underground oenological heist.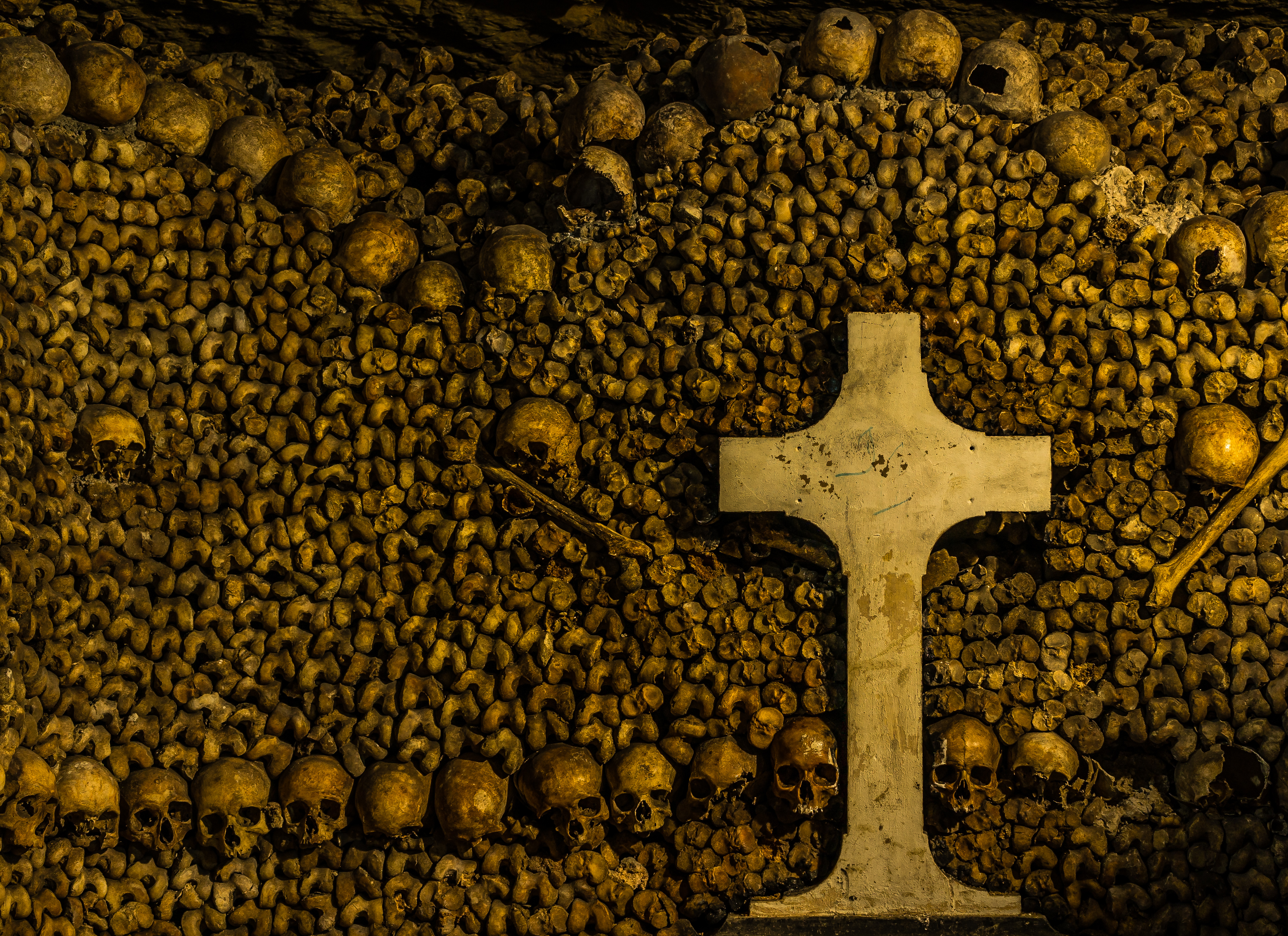 Under the streets of Paris, 150 miles of secret tunnels snake around the city: the ancient Mines of Paris network. Tourists can visit one piece of one portion of it—Les Catacombes de Paris, ossuaries that hold the broken up remains of some two million people. Some time in the early hours of Tuesday, August 29, this underground boneyard became a crime scene—for the theft of more than 300 bottles of vintage wine, The Guardian reports.
The thieves stole the wine from the cellar of a high-end apartment building close to the leafy Jardin du Luxembourg. Detectives believe they drilled in through the limestone wall of the catacombs and pilfered around $300,000 worth of valuable grand cru bottles. In a statement to French media, a police spokesperson said that they believe the unknown thieves had visited the cellar before. "The suspects didn't drill that particular wall by accident," they reported.
The Mines are vast, and closed at night, and even during the day, only around a mile of the network is accessible to the public, and then only with a guide. Queues for this ghoulish attraction snake around the block, but for the savvy there are other ways in. Secret entrances, mostly former sewer openings, can be found throughout the city. (Sometimes they lead to underground parties and concerts, of dubious legality.)
Recent years have seen other daring oenological crimes. On Christmas Day, 2014, thieves made off with more than 100 bottles, totaling $500,000, from Thomas Keller's Napa Valley restaurant French Laundry, and hit two other high-end cellars. "They know what wine they want," John Rittmaster, co-owner of Prima, one of the other restaurants hit in the spree, told Bloomberg. "This is wine stolen to order." The suspects in that case were caught when they tried to fence some of their loot in North Carolina.