16 Real Castles That Make the World More Wondrous
Atlas Obscura readers recommend their favorites.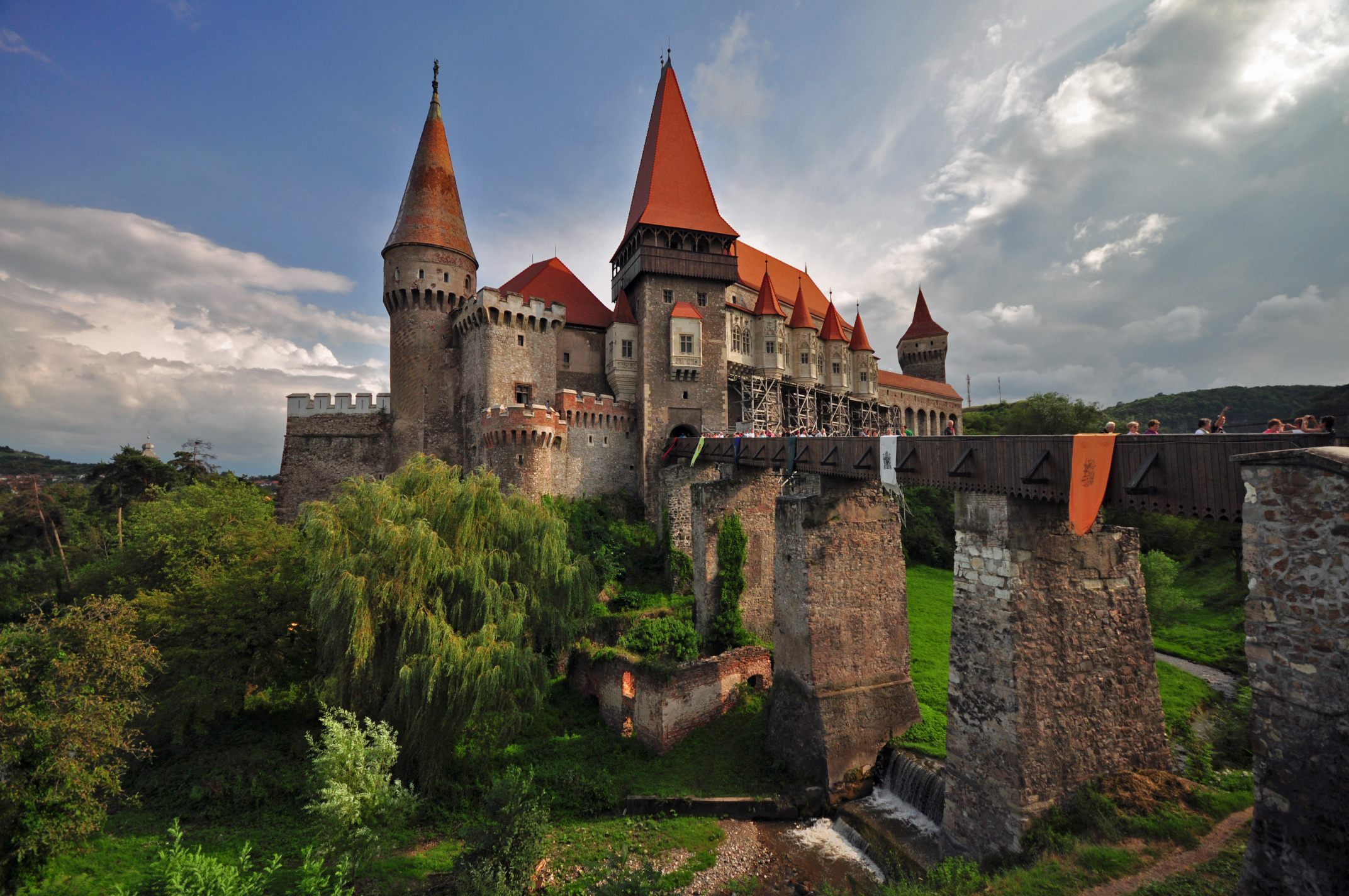 Castles! Visiting one can instantly make the world feel like a magical place. Whether it's a decaying ruin or a perfectly kept stronghold, a beautiful castle can inspire fantasy just as readily as it can provide a history lesson. Luckily, the world is home to so many castles and fortresses that it's almost impossible to have seen them all. We recently asked Atlas Obscura readers in our Community forums to tell us about their favorite castles, and their responses were royally awesome.
Take a look at a selection of some of the best castle recommendations below, and if there's a particular castle, fortress, or palace that fills you with a sense of wonder, head over to the Community forums to tell us about it and keep the conversation going. They're imposing, they're ostentatious, but above all, castles are just cool.
---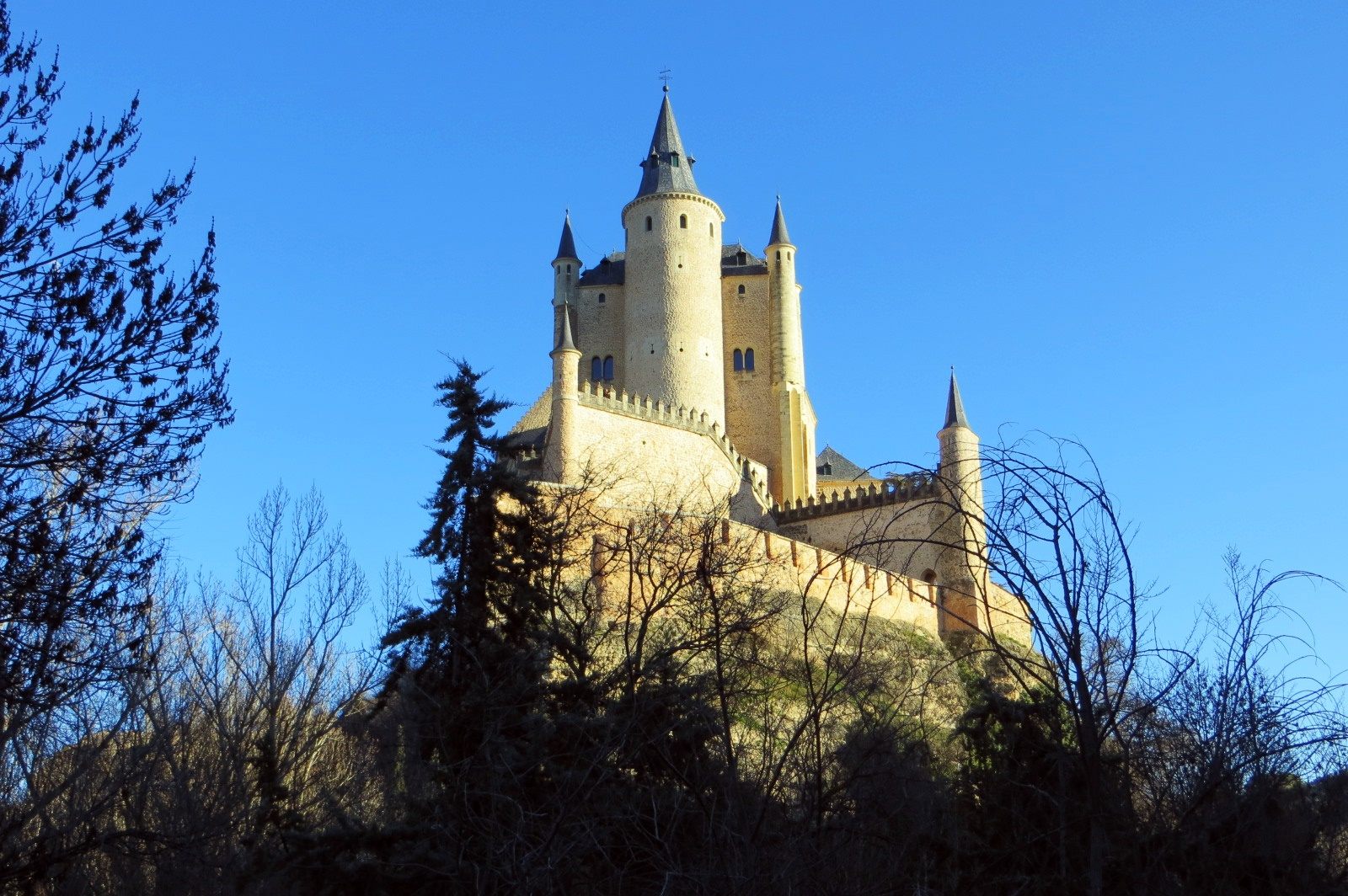 Alcázar of Segovia
Segovia, Spain
"I think for me it would definitely have to be a castle in Spain, the Alcázar of Segovia. A couple of years ago I lived in Spain for a couple of months and was able to make a day trip by rail to Segovia and fell in love with the city. I have no idea if this is true, but it's said that the Alcázar actually inspired Walt Disney to include similar looking castles in his animated films and eventually the ones at the various Disneyland parks. The Alcázar is such a strange looking castle, it looks fragile and ornate, especially if your eyes are more familiar with the Northern European Norman and Medieval castles which are huge, bulky monolithic constructions built with defense foremost in mind. But in the case of the Alcázar, looks are deceptive, because the design is based on a very successful concept of Moorish defensive architecture, and it would have been a very difficult place to try to besiege during a battle." — Monsieur_Mictlan
---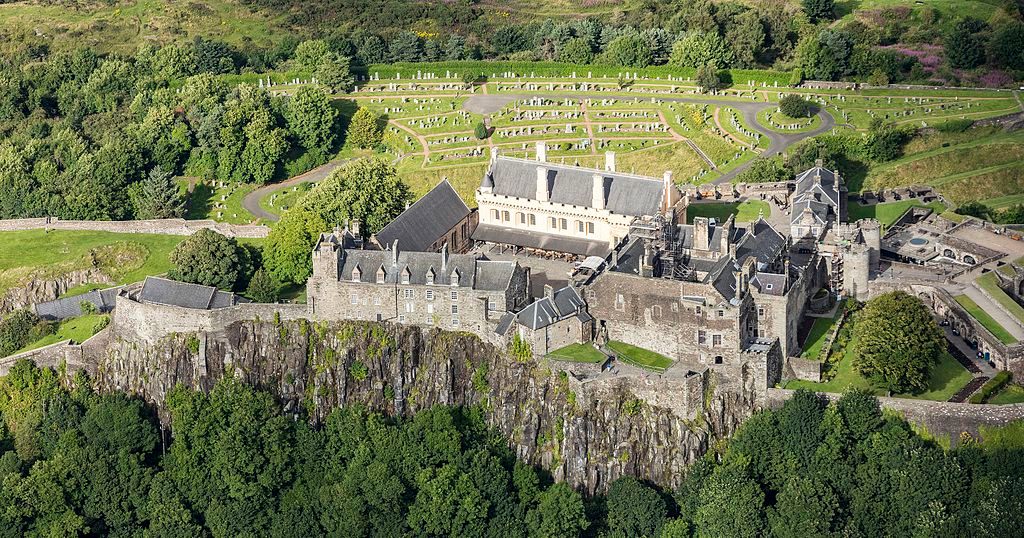 Stirling Castle
Stirling, Scotland
"My favorite castle is Stirling Castle, in Scotland. Historic Scotland has their headquarters there, as they believe it is the best castle in Scotland. They have just completed a renovation of the royal suites, which involved hand-weaving new tapestries, which took something like 20 years to accomplish. I used to walk by it on my way to work, and the castle was a friendly companion, marking my way." — dmacknet
---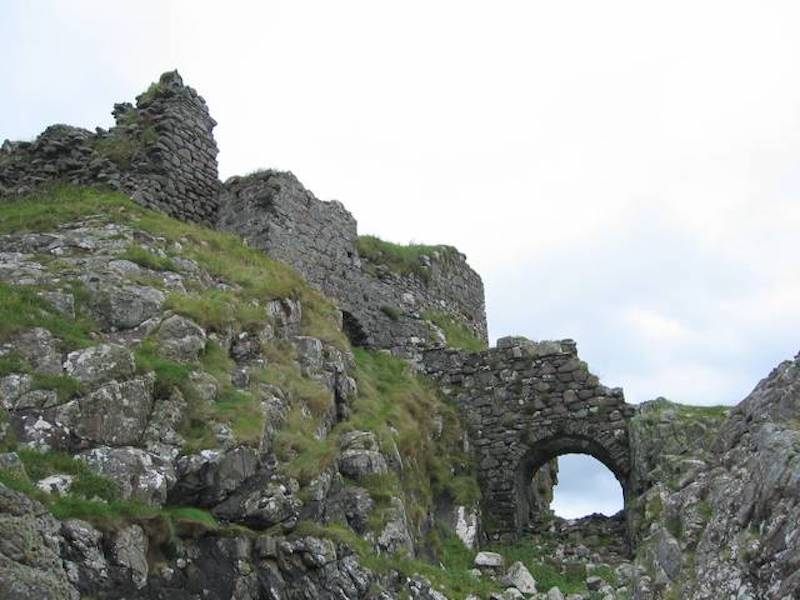 Dunscaith Castle
Isle of Skye, Scotland
"Lived on Skye for a while. Lots of little castles for local lords. Most were built on the edges of cliffs, jutting out into the sea. Two or three story, single room castles with a ditch dug in front and wooden drawbridge. There was one at bottom of garden, almost totally ruined, but rich with primroses, bluebells, and heather. The best preserved was Dunscaith Castle, at Tarskavaig. Nothing fancy but very evocative of how hard and vulnerable life was then." — hilaryanderson
---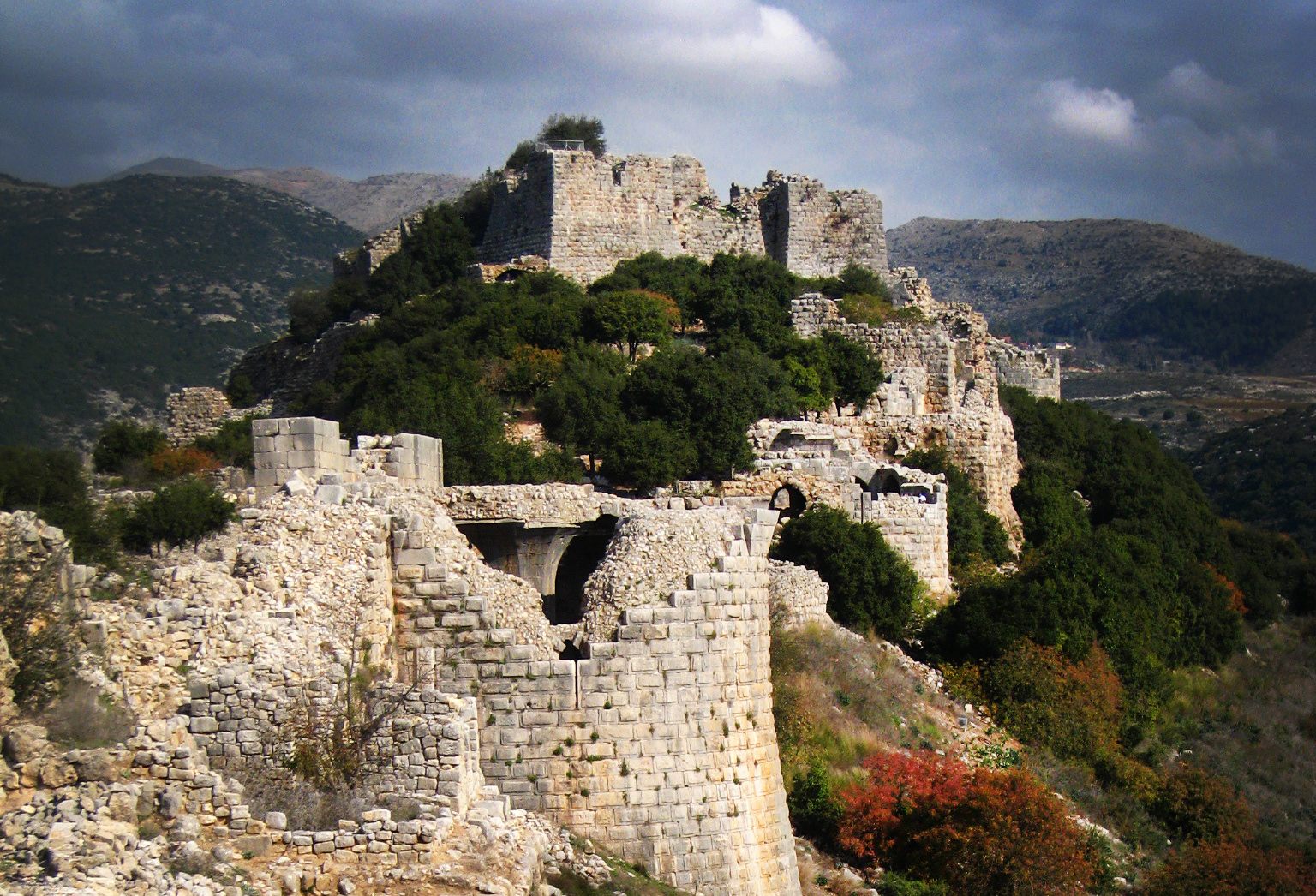 Nimrod Fortress
Nimrod Fortress National Park, Israel
"I'm a big fan of the fortress of Nimrod in Israel. Nimrod Fortress. Also in Israel, and even weirder—as much UFO as castle—is Herodium." — davidplotz
---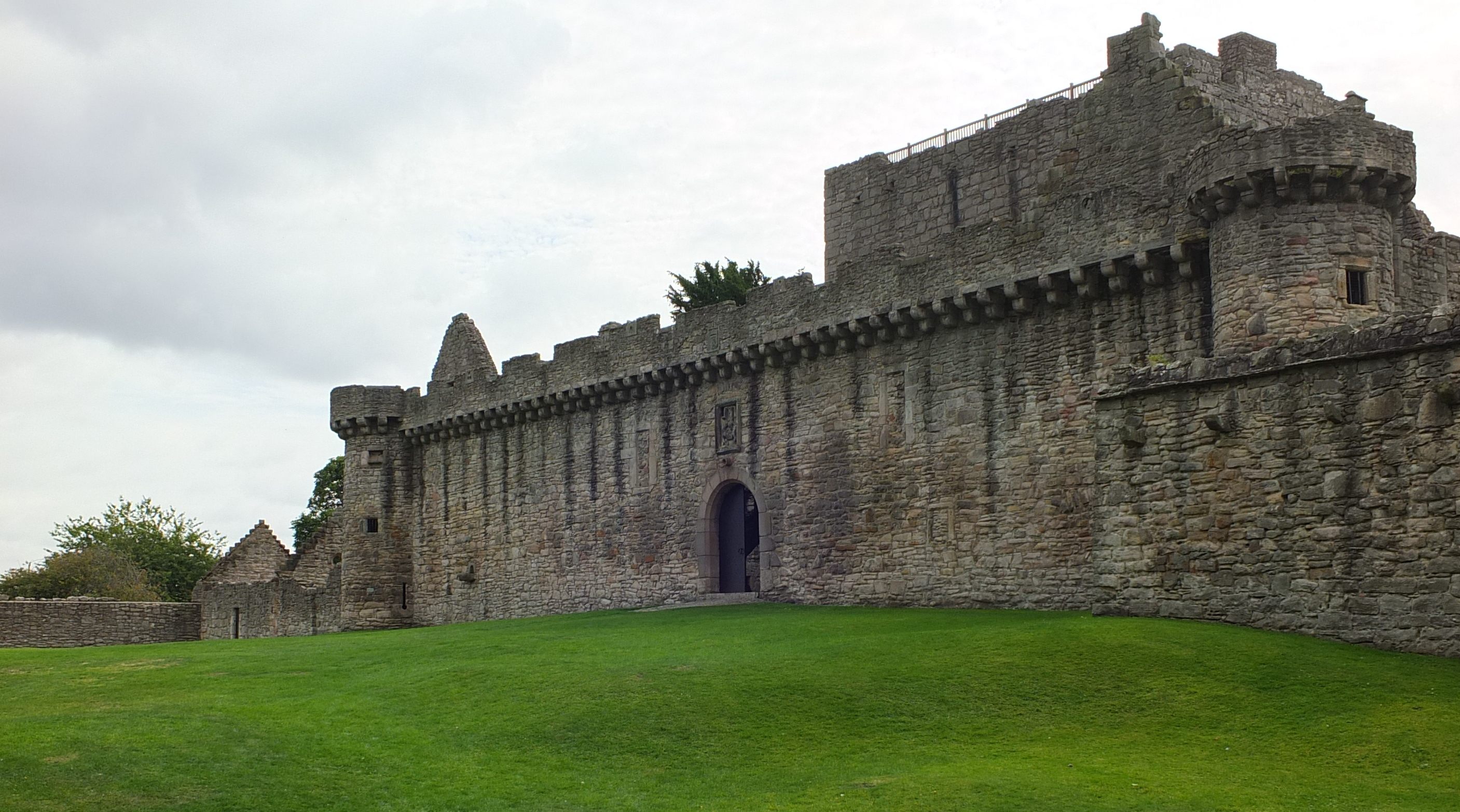 Craigmillar Castle
Edinburgh, Scotland
"As I live in Edinburgh, I have to give a shout out to Craigmillar Castle, the bastard child of Scottish castles. It would seem a vast amount of ink and blood has been spilt over fawning over the 'Capital's Jewel.' Poor wee Craigmillar barely gets a mention and nary a footnote when it comes to recognising its place in the country's history. Hopefully, the filming of Mary, Queen of Scots and The Outlaw King on its premises will change that. If you want to avoid the hordes of tourists and throngs of gift shops, then head out 20 minutes from the city center to amble freely to this fine structure with majestic views and hidden places to explore!" — SEANETTA
---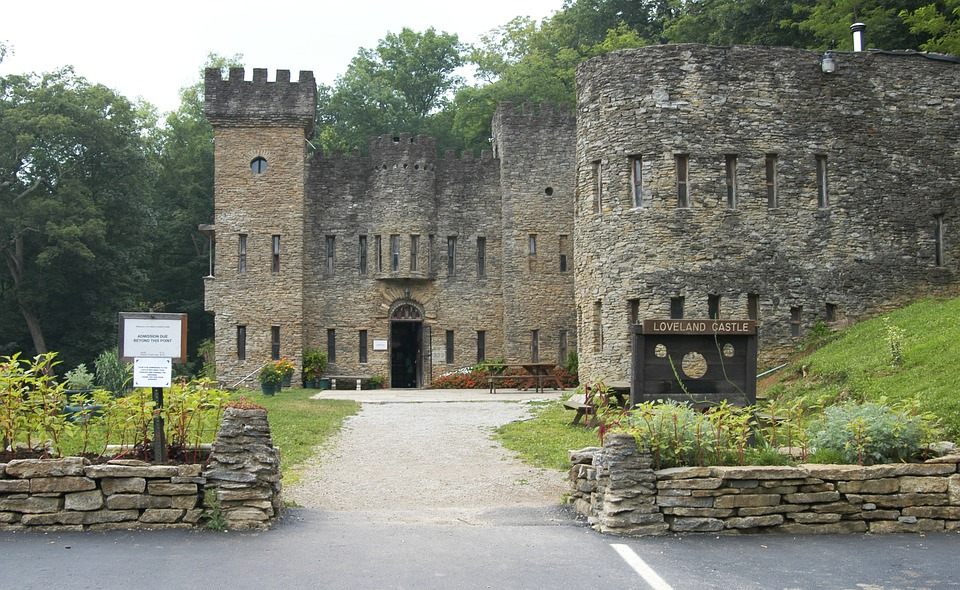 Loveland, Ohio
"Ok, maybe not the greatest, but certainly unique and unexpected with a quirky story is the Loveland Castle. Also known as Chateau Laroche, it is located in the U.S. in Loveland, Ohio (a burb of Cincinnati)." — jdsmith70
---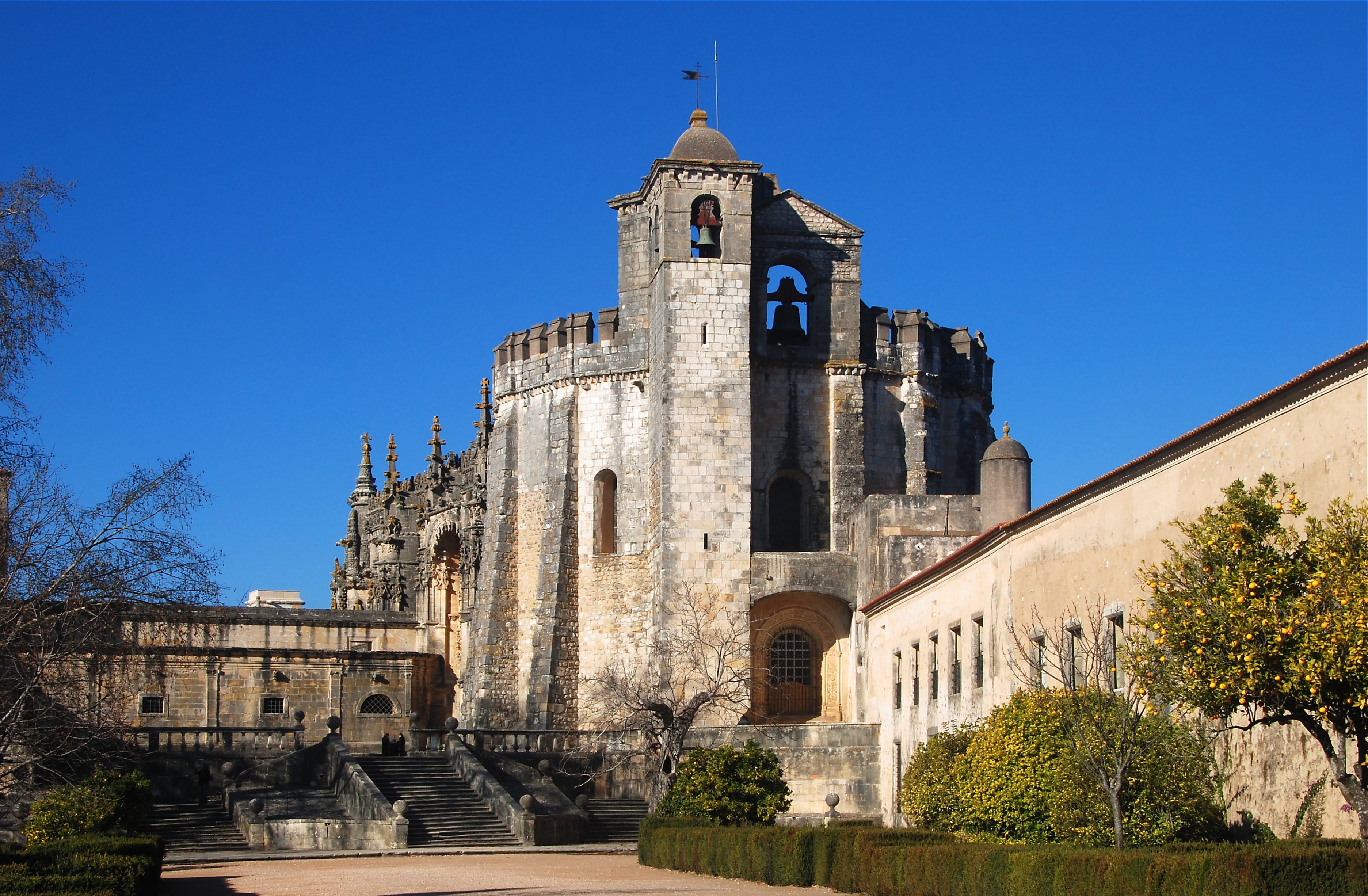 Tomar, Portugal
"The Templar castle in Tomar, Portugal, is incredible." — jtyler
---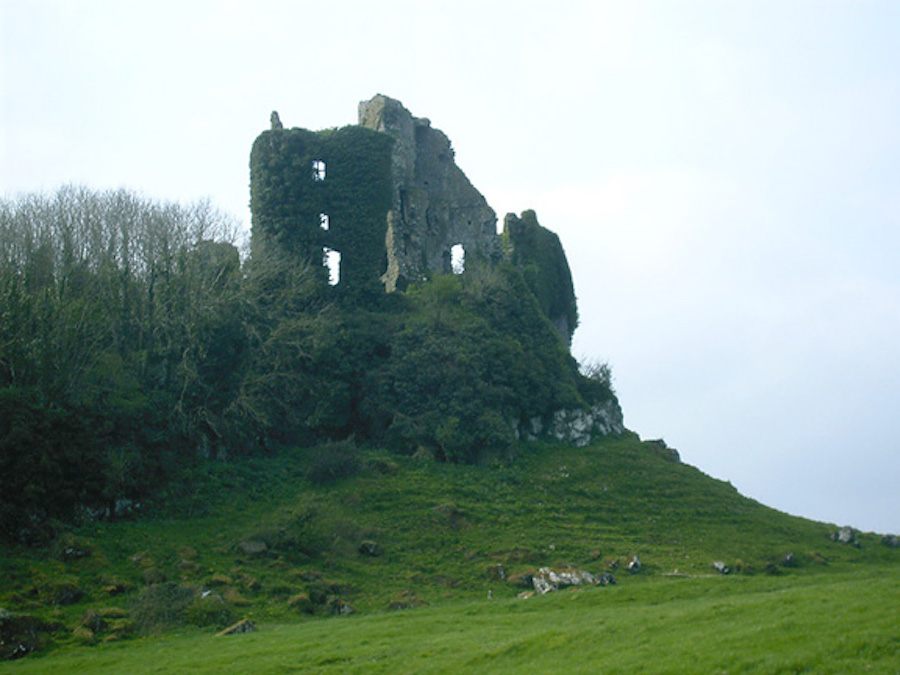 Carrigogunnell Castle
Clarina, Ireland
"I've explored dozens of ruins over the years, of all of those, my hands down favorite has been Carrigogunnell in Ireland. Set out in a farmer's field, it has seen no modern renovation or attempts at commercialization, but is still rich with spooky hallways, rooms, and stairways. One tower has a single remaining step from its original spiral staircase 10 or 12 feet up. Well beyond that, the stairs resume, in between there are openings to chambers that can no longer be accessed. With this, the ruin both satisfies and teases the imagination. My wife and I spent two hours exploring its cavernous interior, which over the centuries, nature has eroded into something between a man-made structure and a cave." — babblefu
---
Arundel Castle
West Sussex, England
"Arundel Castle can be found on the south coast of England in between Brighton and the Isle of Wight. When I was there, I felt the knights could come galloping around the corner any minute. I felt I was stepping back in time. Magical!" — bee9
---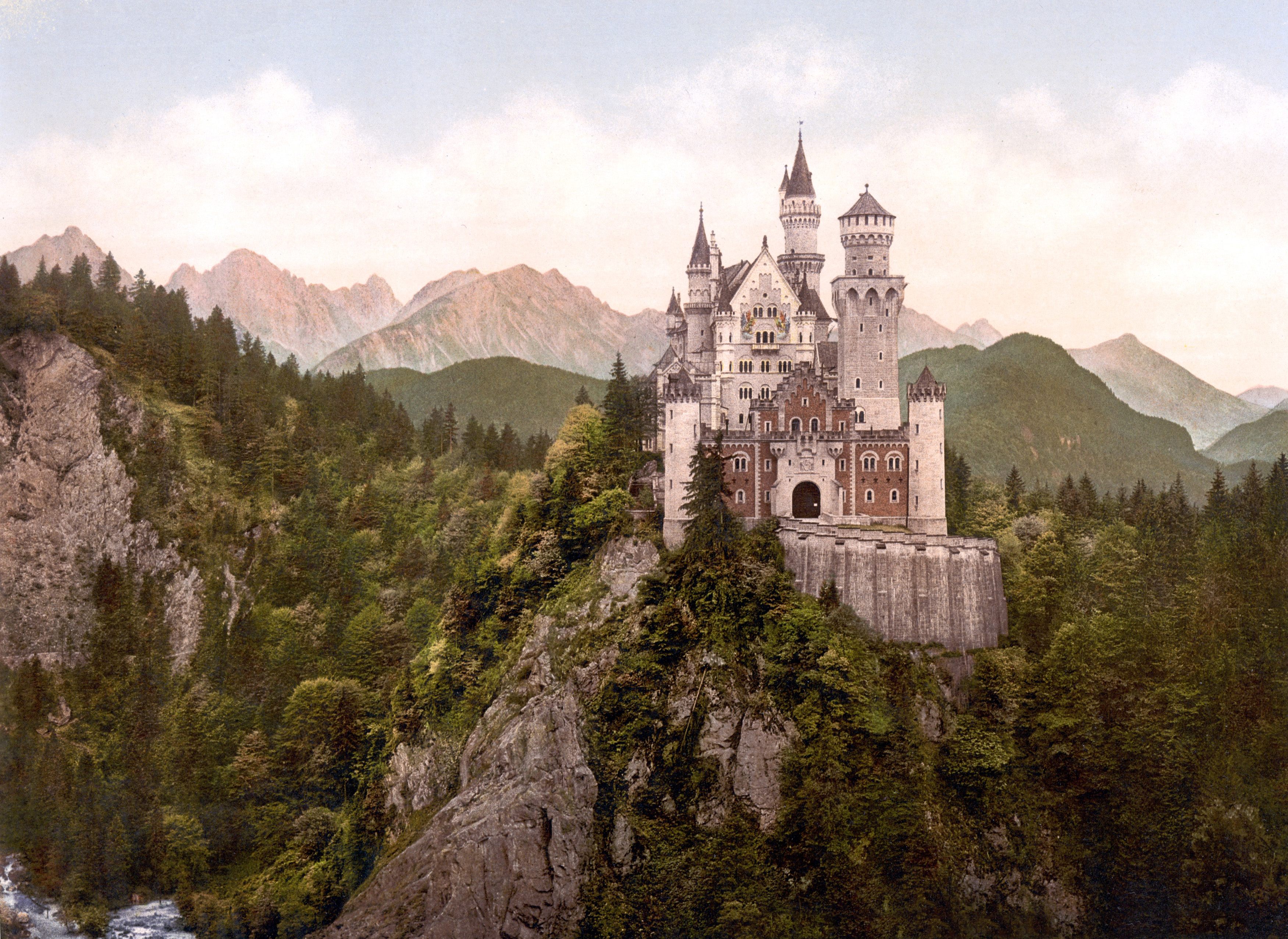 Bavaria, Germany
"No one has mentioned the most famous castle in the world, Neuschwanstein Castle, in Bavaria, Germany. It was used as the model for the first Disney Castle in California." — Beta
---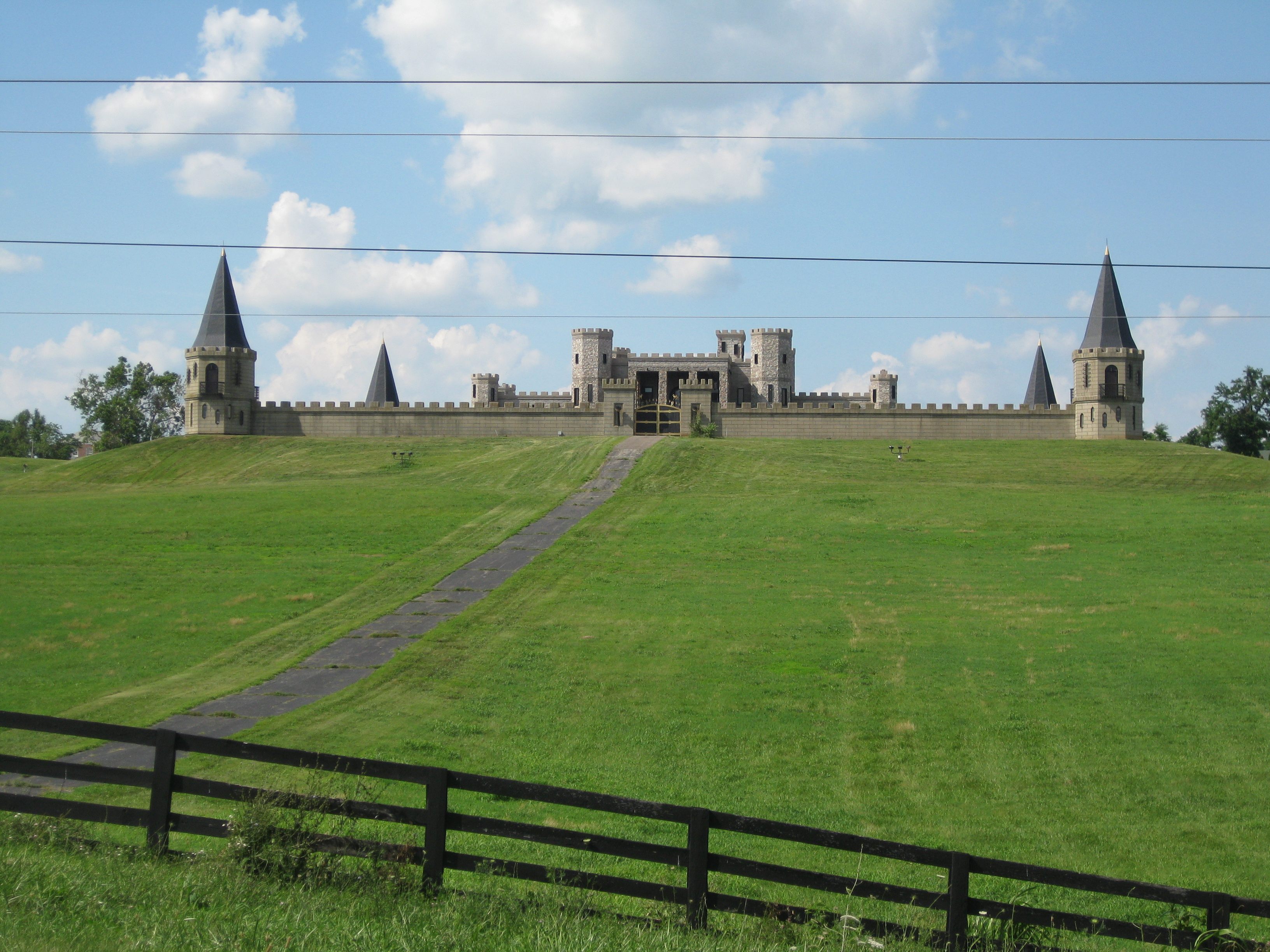 Versailles, Kentucky
"I always remember this place—spent some time growing up in U.S. and there was this wonderful place on the edge of Lexington, Kentucky. The story I was told at the time was it had been built by a rich couple, they'd divorced before it was finished, and it was then used as a pig farm. Glad to see it has been repurposed into a fancy venue for weddings and special events!" — hilaryanderson
---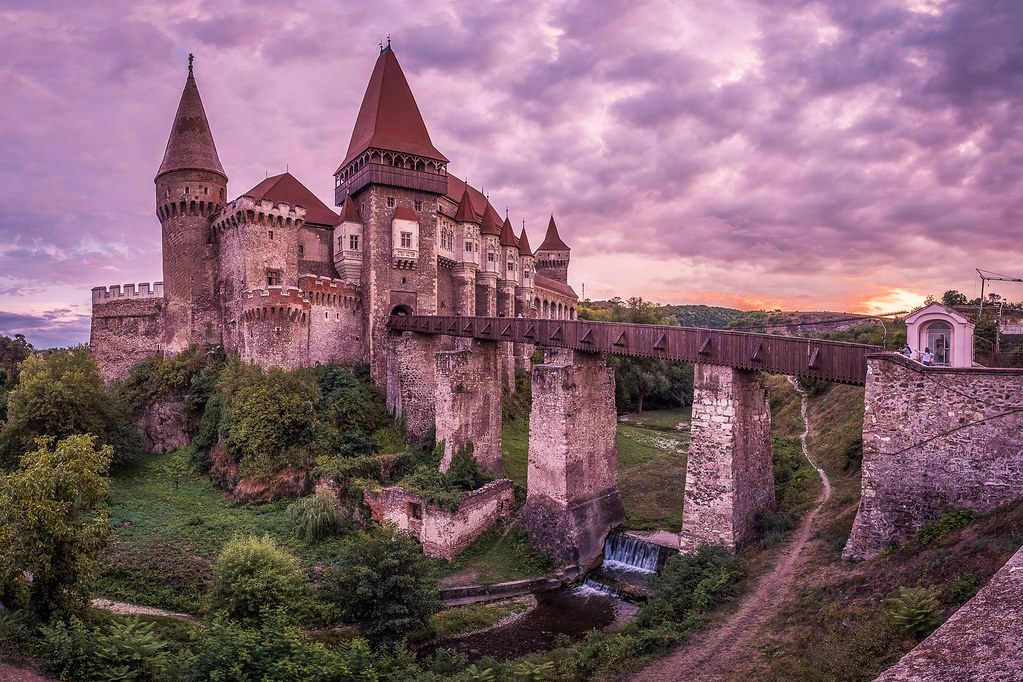 Hunedoara, Romania
"One of my faves is Corvin Castle in Transylvania, Romania. One reason is, when I visited around 10 years ago, no one was there and I was able to roam around the castle with no people in sight." — RichStahlhut
---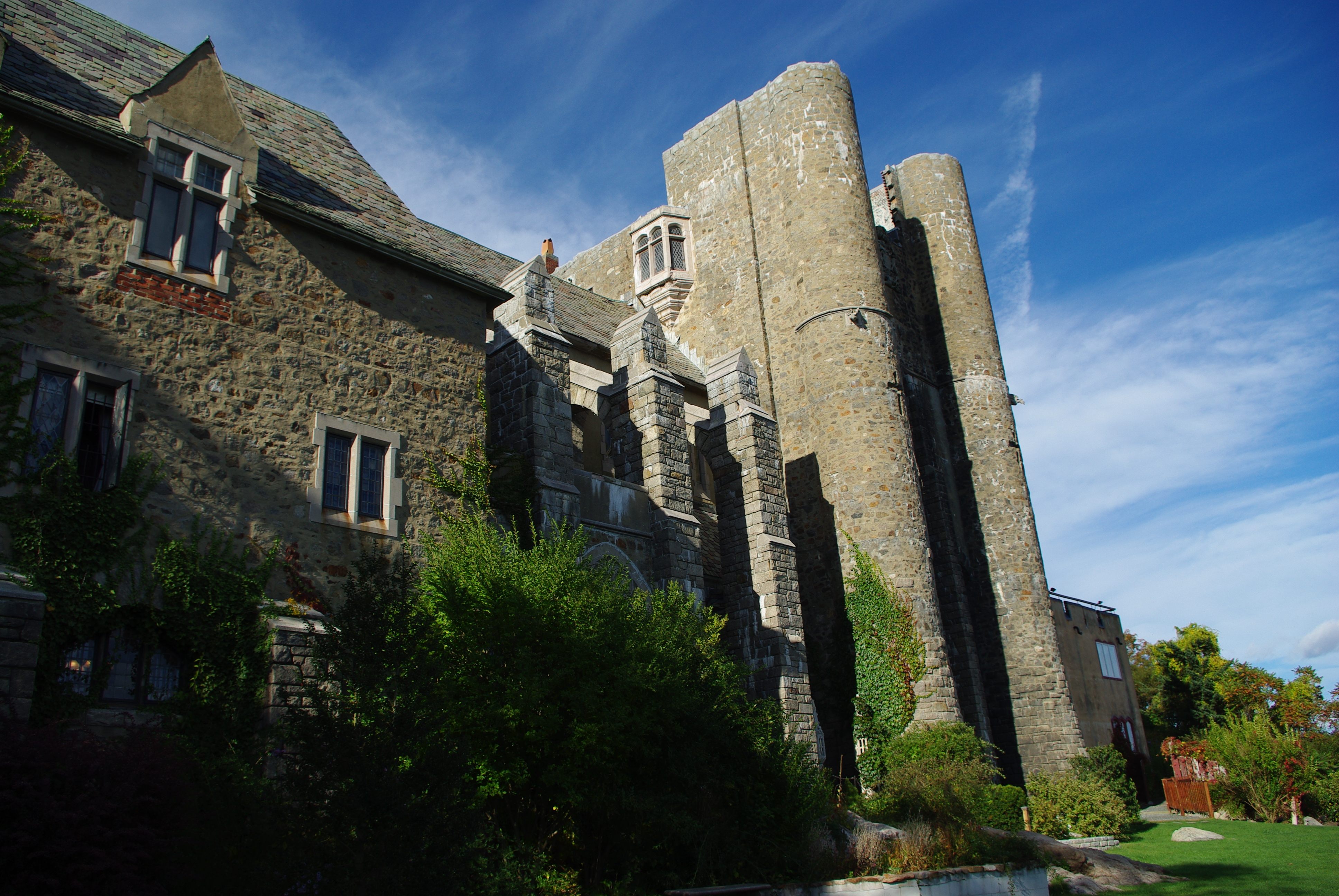 Gloucester, Massachusetts
"My favorite (only found because we were looking at AO during our trip) is Hammond Castle, just a short trip east from Boston and Salem and dramatically overlooking the Atlantic Ocean. Though created from buildings shipped across the ocean, it really was combined with excellent execution IMO." — KenJ
---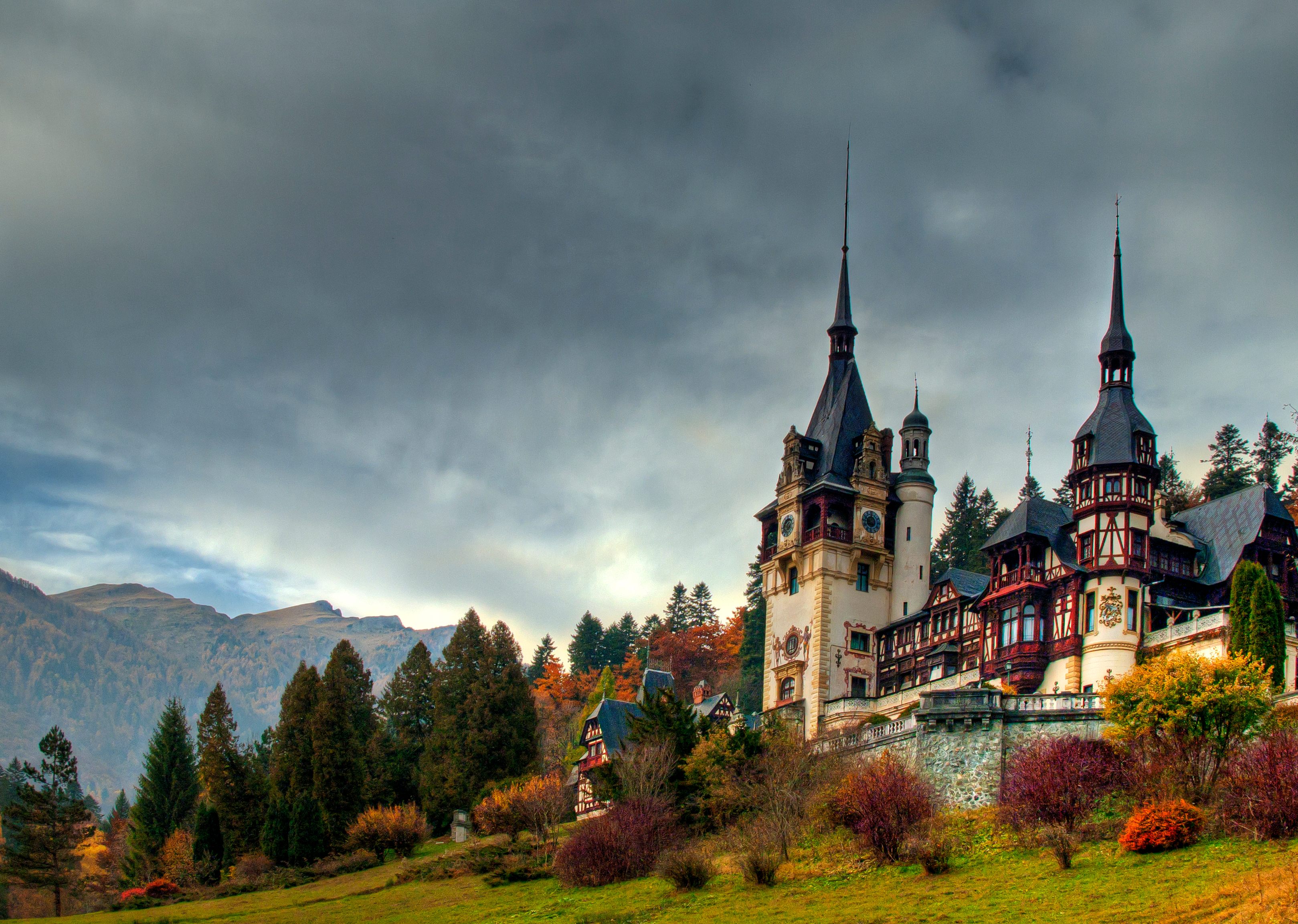 Sinaia, Romania
"We've got quite a few castles in Germany, but I think the most beautiful is Peleș Castle, Romania." — phneuromancer
---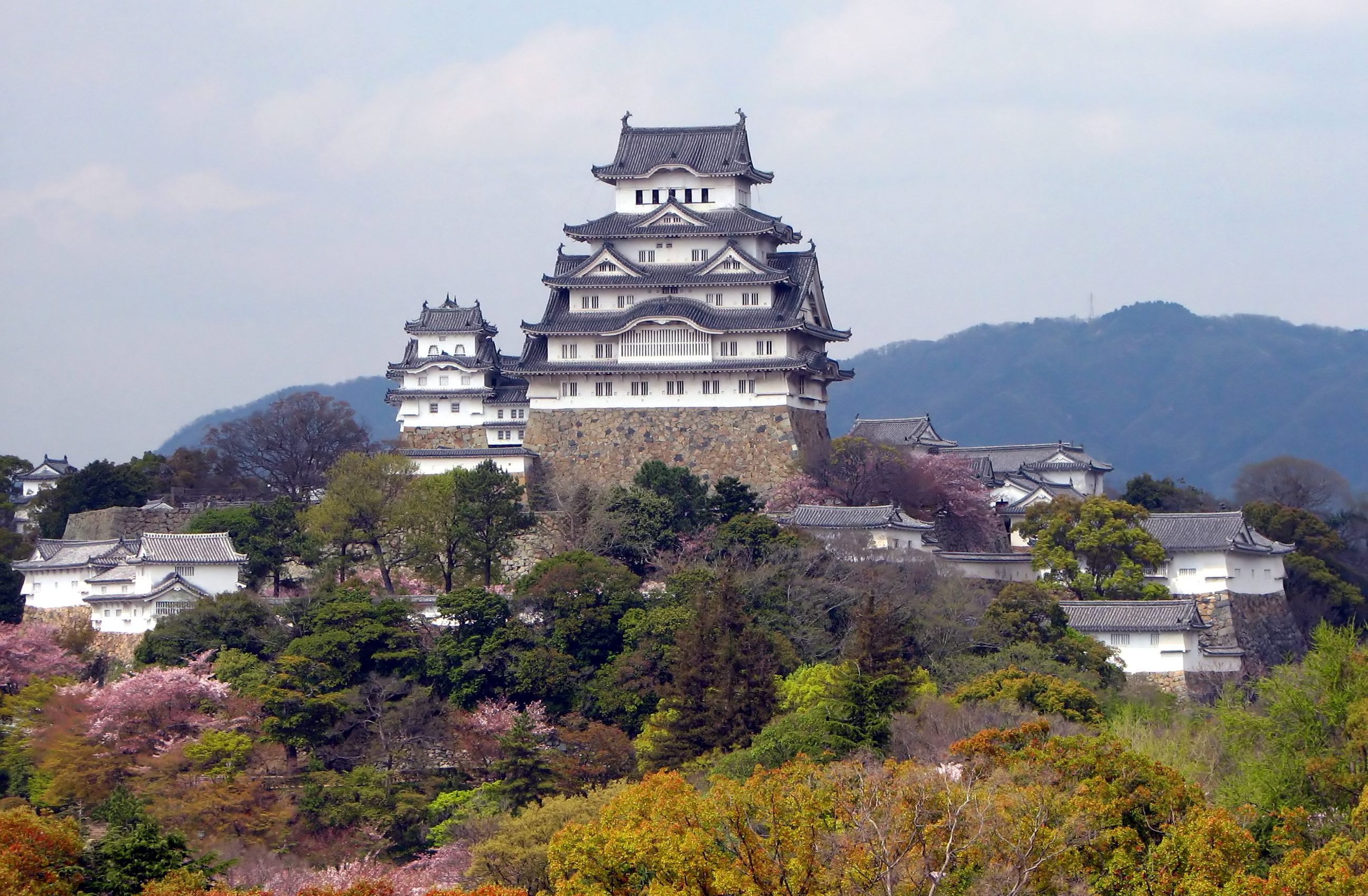 Himeji Castle
Himeji, Japan
"One of the top three highlights of my month-long trip to Japan last year was visiting Himeji Castle, which is also actually the first castle I've really ever been to. It is absolutely stunning with its bright white exterior, and it's incredible how much it has survived, including earthquakes and even being bombed in World War II. A bomb was even dropped right on top of the castle, but failed to go off! When I made plans to visit, I knew the castle would be gorgeous, but I didn't expect how fun it would be to be able to explore inside the castle walls. As someone who isn't very well versed in castle-related stuff, I found it fascinating. I would love to go again in cherry blossom season…" — maren
---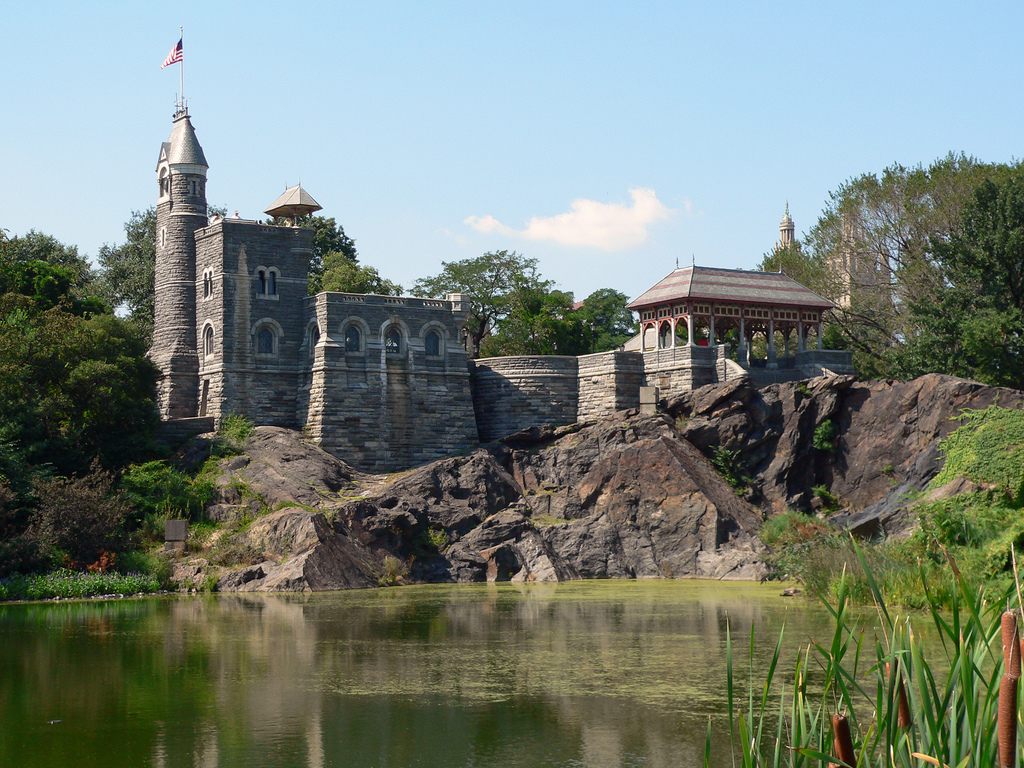 Belvedere Castle
New York City, New York
"New York City has a beautiful castle, smack dab in the middle of Central Park! Belvedere Castle has delighted millions of visitors and natives alike! The two towers in the background are not part of the castle but the beautiful spires of a Central Park West apartment building. Think Ghostbusters." — jpssuss
Responses have been edited for length and clarity.